A Word from the Headmaster – Ross Featherston
This year marks the 100th anniversary of the first documented Anzac Day commemoration held at Brighton Grammar. In 1921, the School paraded on the current Rosstrevor site, watched by BGS parents and guests and Firbank Grammar students and families.
Brighton Grammar has a strong link with the Anzac campaign. Headmaster Lieutenant Colonel Henry Arnold Crowther (Headmaster 1919-1923) and son of our founding Headmaster, Dr George Henry Crowther, was instrumental in the planning of the withdrawal from Gallipoli and was one of the final six Australians to leave the cove.
The 2020 Anzac Day service will be different this year, as we will come together in spirit from our homes rather than in person to commemorate Australians, especially our Old Boys, who have served and died in wars, conflicts and peacekeeping operations.
I hope you take some time on Saturday to remember the Anzac spirit. 
From the Deputy Headmaster, Head of Junior School – Peter Tellefson
As our first full week of distance learning for Term 2 comes to an end, our transition period has worked well and now all Prep to Year 6 boys and staff are engaged in the following synchronous (working online with their teachers) sessions via Zoom; Pastoral check in, English, Mathematics, Pastoral check out. Prep and Year 1 will participate in small group rotations for English and Mathematics and our Specialist classes have continued with asynchronous (working independently offline) sessions.
Thank you for the continued support that you are providing to your sons, I know this is particularly challenging for those of you who are working from home. We have completed a short phone survey with all Prep – Year 6 parents and I am delighted with the positive feedback we have received. 
We have taken onboard your feedback in regards to the structure of the day, and have implemented these recommendations where appropriate. I have enjoyed seeing the various samples of the boys' work from English and Mathematics and Specialist classes shared with staff as the week progressed.
I have been fortunate to join various classroom Zoom sessions this week and I will continue to do this each day. On Friday afternoon, we launch the Red Square via a tab on your son's Year level blog. Named after the Red Square, a well known gathering space for the boys in front of the GBR Hall, it will provide opportunities for all boys to be involved in co-curricular activities such as sport and music. Our first activity on the Red Square will be the Junior School Anzac Day Chapel service.
Take care.
Wilson House happenings and reminders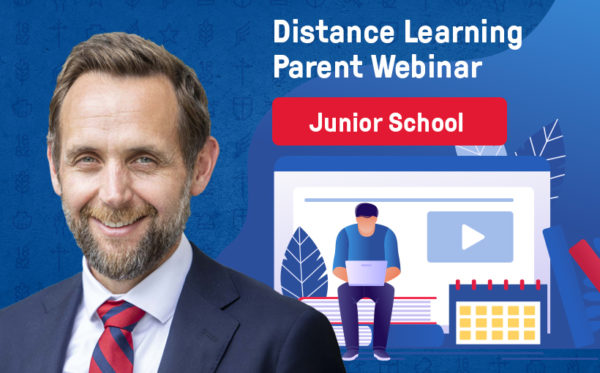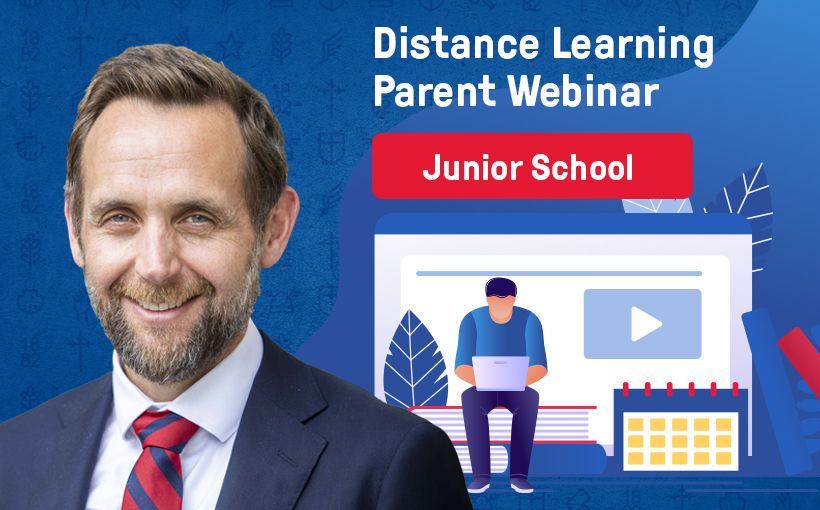 From the Director of the Early Learning Centre – Amelia Barrow
Back and in action in the Early Learning Centre
What a wonderful welcome we received last Thursday from both boys and parents when we reopened the doors for Term 2.
I'm so proud of how quickly the boys have adapted to the new procedures and would like to thank our parents for their support as well. Our ELC4 boys arrive between 8.00 – 8.30am in the Uniform shop entrance with our ELC3 boys arriving slightly later from 8.30 – 9.00am.
The boys have been great at washing their hands before they start their day of learning and fun. The restrictions have given us the opportunity to provide more one on one time for each boy. Classroom teachers have sent out a monthly plan this week. With Anzac Day, Mother's Day and the boys' own exciting interests, I know the weeks ahead will be full of wonderful hands on learning experiences.
The outdoor program is very important right now as we encourage the classes to work in our beautiful playground and explore new friendships. This has been a positive experience for the boys as the smaller groups are encouraging them to get to know their classmates better. Thank you to those families who have let us keep the gumboots and winter coats on site.
At meal times the boys are dining like royalty, with only two boys at each table, providing a less hectic experience than the normal lunch time chatter. The ELC3 boys even asked for 'restaurant music' this week to heighten their experience. At rest time, we are encouraging them to enjoy mindfulness on their mats led by the teachers. This is such a vital part of our program and a great way to incorporate it instead of our normal morning circle time.
The boys certainly have enjoyed being back and seeing their friends and teachers this week, and we have appreciated the kind feedback from our appreciative parent community as well.
Dealing with Disappointment
COVID-19 has turned our world upside down in a matter of weeks, impacting many areas of our daily lives. This has resulted in the indefinite postponement of many special events such as school trips, milestone birthdays and sporting events.
Disappointment can be a tricky emotion to deal with at any age. Although disappointment is a normal part of growing up, how children respond will determine the impact it will have on their future happiness. Adults need to remember that young people have a lot of choice regarding how they respond to disappointment. It is considered a healthy and positive emotion and essential to a young person's emotional, intellectual and social development.
SchoolTV has produced a report on dealing with disappointment with strategies that parents can implement to help children manage their disappointment and encourage them to look at their problems more objectively.
Teaching & Learning
Solar Buddy Lights
Brighton Grammar's Year 4 class of 2019 has been able to help children in Papua New Guinea read at night thanks to the SolarBuddy program. The boys assembled the components of the solar powered lights in order to donate to children who do not have access to the power grid.
Without the ability to read at night, these children's education was suffering, as was their health due to the fumes given off by their kerosene powered lights. With a SolarBuddy light, the children will be able to read at night in a healthier environment.
Just recently NRL players presented the lights that our boys assembled to the children of the Motu Koibatu region. By all accounts, the children were thrilled.
Bill Gibney
Design & Technology teacher
From the Archives
Anzac Day
The first documented BGS commemoration of Anzac Day occurred in 1921 when the School paraded on the Rosstrevor site, accompanied by many parents, guests and students from Firbank Grammar.
The service was conducted by the Reverand Macrae Stewart, Senior Chaplain of the Australian Military Forces and former padre of the 21st Btn, AIF, and featured hymns and memorial prayers.
In his address, Rev Stewart highlighted that the Headmaster, Colonel Crowther, had been involved in planning the Australian withdrawal from Gallipoli and was amongst the last six Australians to leave Gallipoli. 
According to Rev Stewart, the Anzac campaign proved that Australian young men were prepared to give up everything, to face any hardships, and to lay down their lives in the discharge of their duty to their God, their King and their country. 
The Headmaster then read the names of those Old Boys who had made the supreme sacrifice, followed by the playing of the Last Post and the singing of the School Hymn.
This year's Anzac Day Service, our 100th, differs from those in the past. However one constant remains, that is our commitment to commemorate all Australians who have served and died in wars, conflicts and peacekeeping operations.  
You can view this year's online Anzac Day service here.