A Word from the Headmaster – Ross Featherston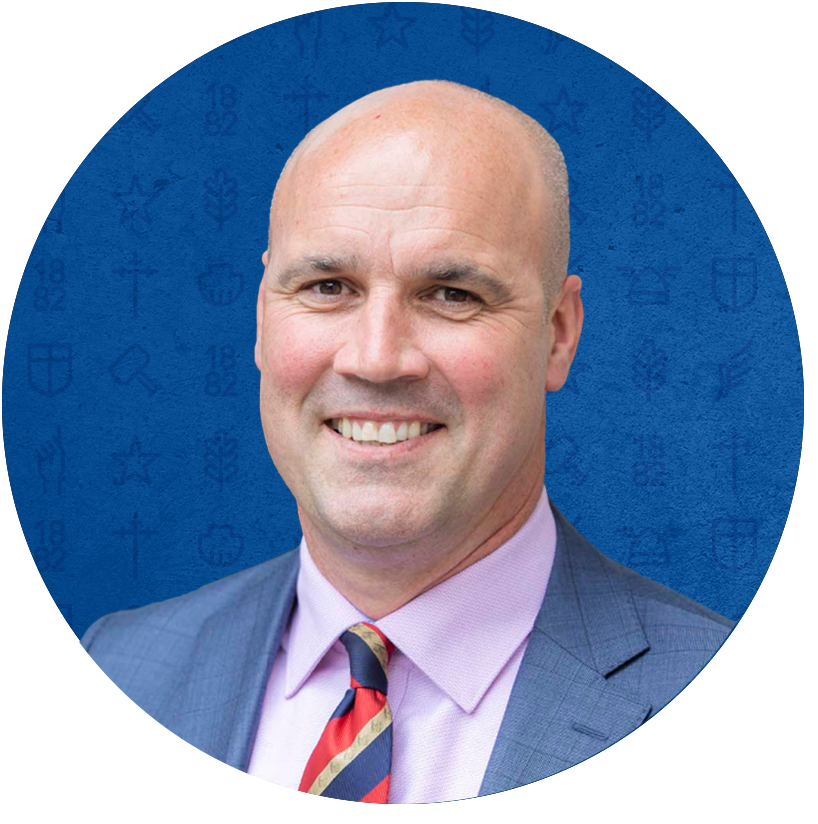 Being mentally healthy and living well is important for us as adults, and our children. Although it can be difficult to always see the positives in challenging times, how we manage our emotional wellbeing is critical.
As I mentioned last week, from a school's perspective we will continue to make this term the best that it can be for your son, and we remain committed to check-in with him on his wellbeing through pastoral sessions across the School.
I encourage you to view last week's episode of On the Gate which features our Head of Counselling Services, Olivia Tims.
Olivia offers some excellent advice:
Children thrive on predictability. Maintaining daily routines and schedules is vital and helps to reduce anxiety.
Validating how children may be feeling at the moment can help, reassuring them that government and health officials are working hard to ensure we are as healthy and safe as possible.
Young children are astute observers of adult's emotions. As parents, we need to take care of our own mental health so we can support them.
Our emotional, psychological and social wellbeing is important at every stage of life.
Take care, stay well and enjoy the time with family.
From the Deputy Headmaster, Head of Junior School – Peter Tellefson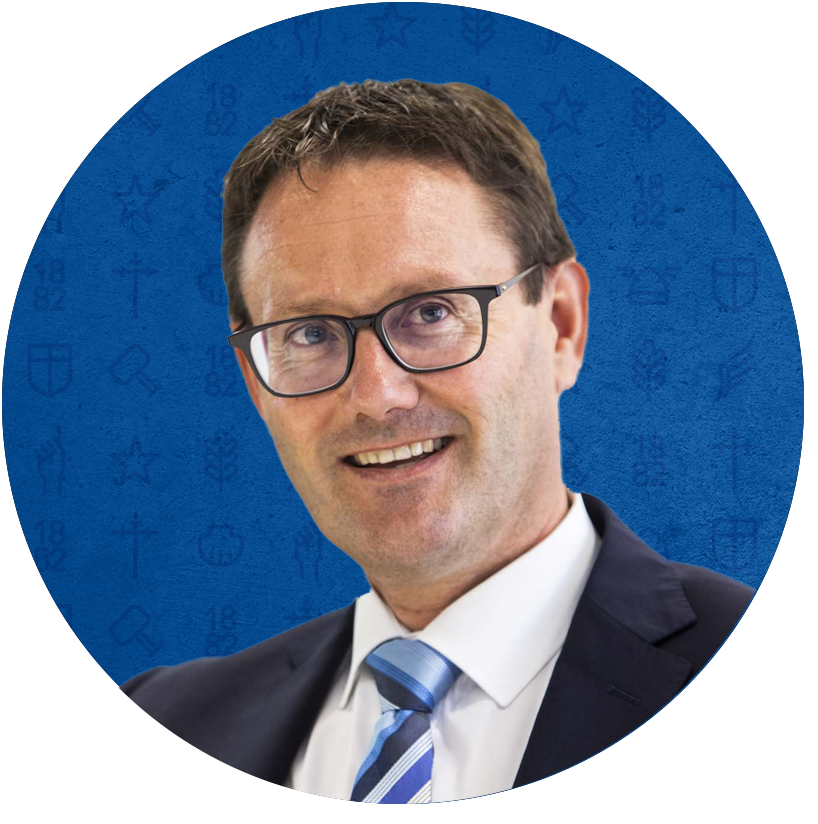 As our first full week of Distance Learning 3.0 ends, I am pleased to hear from our Prep to Year 6 Homeroom teachers that the boys have adjusted very well. We continue to emphasise to the boys that routine is important, all boys are required to be ready to begin their day at 8.45am, the mid-morning session commences at 11.00am, specialist classes at 1.30pm (Years 3 – 6) and 2.00pm (Prep –Year 2) with the final Zoom to wrap up the day at 3.00pm.
With our shift to synchronous sessions for specialist classes in Years 3 – 6, boys are expected to participate in the various timetabled sessions for their year level.
Our Year 6 Musical is always a highlight on the Junior School calendar.  Obviously, we are faced with multiple challenges as a result of COVID-19 and Distance Learning 3.0 and we need to be creative in our approach. I am delighted with the way our Year 6 boys and staff have responded to the challenge thus far and the excellent leadership Jared Furtado and Hayley Blakiston have provided.
Our indoor space Invicta (Undefeated) is completed, looks fantastic and is all we hoped for through the planning and building stages. On our return to on-site learning, all boys from ELC to Year 6 will have a weekly session as part of their Physical Education (PE) lessons in this space.
The equipment is a series of obstacle courses, climbing apparatus and trampolines, similar to a modified Ninja Warrior course. As boys use this facility, their general fitness, spatial awareness, core and upper body strength will improve over time. I anticipate great excitement for the boys on their return.



Junior School happenings and reminders
ELC Parent Teacher Interviews are scheduled from Tuesday 28 July to Friday 31 July via Zoom. Booking information has been emailed to parents.

From the Director of the Early Learning Centre – Amelia Barrow
Happy Boys in the ELC
This week, although wintery in climate, hasn't dampened the boys' spirits when it comes to our fun learning opportunities each day. With all programs sent home at the beginning of the week, the boys pulled up their sleeves and got into the action.
Bilby boys are investigating at the importance of our emergency workers, and Wombat boys are focusing on being a good friend and developing new friendships. Wallaby boys are continuing to study Space and nocturnal animals. Our Bandicoot friends are focusing on science & technology, engineering and mathematics. 
As a result of COVID-19, the Term 3 Parent/Teacher Interview schedule will be held from Tuesday 28 July to Friday 31 July between 9.00am – 5.45pm.
These 10 minute Zoom interviews with classroom teachers will provide you with the opportunity to discuss your son's strengths and developmental objectives for the term. Once bookings have closed, a link for the Zoom meeting will be emailed to you. 
Thank you for your ongoing support of social distancing and today's new restrictions of wearing masks when dropping off and picking up the boys.

This Week's Parenting Tip
The last few months have certainly been a test of a young person's emotional smarts.
The ups and downs of the COVID-19 experience continues to play on the emotions of all us, but for adolescents this can be a particularly tricky time. Fortunately, parents are in a wonderful position to assist and develop emotional smarts in their young people.
Teaching & Learning
With Distance Learning beginning again this term for most students, a number of boys are continuing to study on-site. Connecting to their teachers and peers via Zoom and completing tasks on their class blogs continues to be a learning process.
To engage the boys in some necessary off screen time, whilst keeping them busy and productive, they have explored their creative side by building structures with planks, coding beebots or using drama cards to practise facial expressions.  Delivering interactive experiences at school has positively contributed to the boys' wellbeing.
 Joanne Davies 
Teaching and Learning Coordinator, Junior School
Distance Learning 3.0
Although the boys are out of sight, they've definitely been on our minds. Keep sending us in your Distance Learning photos so that we can share it with the community. 
See our Week 1 gallery by clicking on the below.