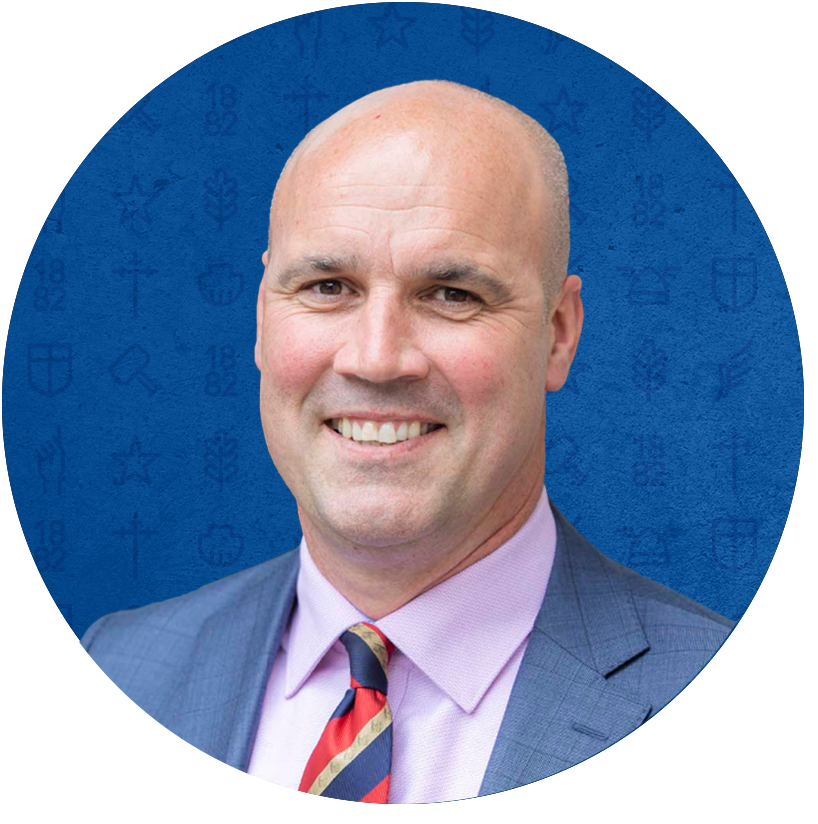 Ross Featherston
Headmaster, Brighton Grammar School
When it comes to education, building and maintaining relationships is as important as learning the content itself.
These relationships can extend outside of our school gates and one strong connection is with our sister school, Firbank Grammar. Recent opportunities for students from both schools to learn and grow together in a collaborative and creative environment include the hugely successful senior production, Strictly Ballroom, ELC student visits, Year 6 debates, Prep – Year 2 activities and international student group social sessions.
Staying connected with our broader community is also important, as illustrated by the support we received this week for our Annual Appeal. Thank you to those who donated over $248,000 to develop Crowther Oval's new seating and enhanced outdoor learning and coaching spaces. 
There is another opportunity to come together as a community on the weekend as we celebrate the APS Indigenous Round on the Crowther to mark Reconciliation Week and I wish all teams well.
Have a good weekend.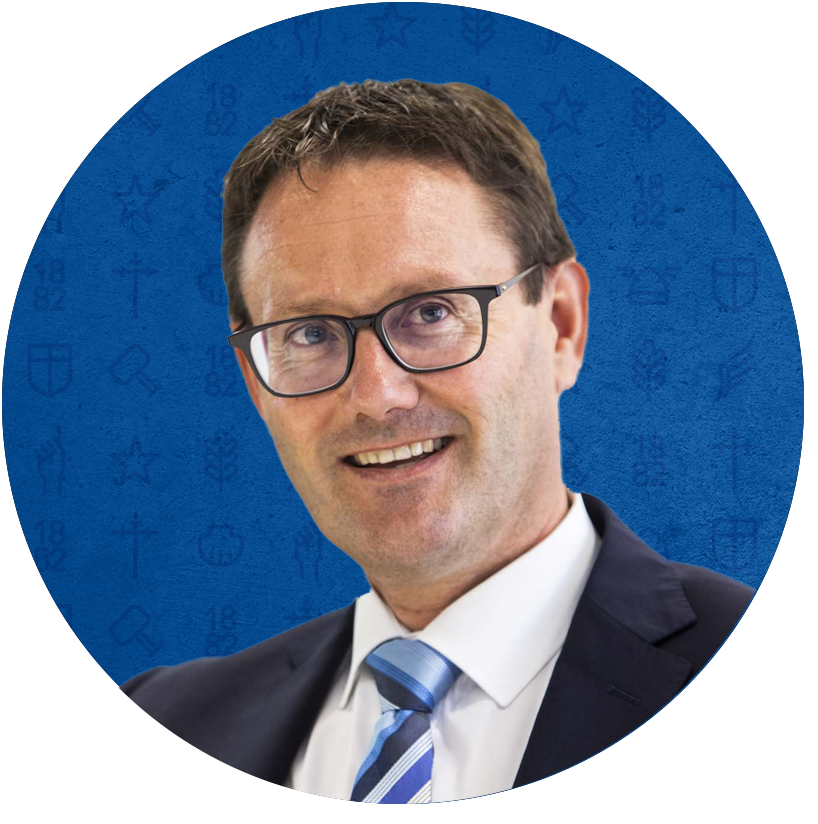 Peter Tellefson
Deputy Headmaster, Head of Junior School
Over the last two weeks, our Year 6 boys and staff have been fortunate to enjoy superb autumn weather in the Gippsland Lakes. Whilst on camp, our boys are certainly challenged, at times they are out of their comfort zone, but the support their class mates, the Year 11 Outdoor Education Program Leaders and the staff provide is most rewarding to see. The boys participated in a variety of activities; survivor course, bushwalking, bike riding, night games, indigenous workshop, the night walk and games of Mork and Lantern Stalk are always great fun. 
It's remarkable to see our boys 'ready to learn' in the Outdoor Education environment with emphasis on skills such as time management, being responsible for their own gear, supporting each other and developing their resilience. I've been really impressed with the positive impact and interaction our Year 11 OELP Leaders have had and seeing our buddy system playing out for our Year 6 boys.
Thank you to our Outdoor Education team, Rob Ogilvie, Carly West, Bianca Bell and Lucy Kervin-McDermott and our Year 6 Homeroom teachers, Rob Bater, Monica Le Couteur, Jamie Cooney and Henry Jenkins for their commitment and level of care given to our boys whilst on camp.
At BGS, we have a strong relationship and connection with our sister school Firbank Grammar. We have 53 boys in the Junior School who have a sister at Firbank and all boys from the ELC to Year 6 enjoy a range of opportunities and learning activities, visiting each other's campus and developing life-long friendships.
In recent weeks our Prep to Year 2 boys have enjoyed a variety of activities, and our Year 6 boys debated the topics: 'parents should provide pocket money for their children' and 'business and education should be reduced to a 4 day working week' with our friends from Turner House. These positive interactions with girls are an important aspect in the development of boys and we greatly value the benefits of the collaboration between both schools. 
Wilson House Happenings & Reminders
It was great to see our ELC to Year 6 boys wearing casual clothes on Tuesday in support of our Creating Brighter Futures Annual Appeal. Thank you to all families for your support.
There are a variety of photo days scheduled for this term. Please see information below, further details will be available on the BGS app.
Monday 29 May          Prep – Year 6 Class photos
Tuesday 30 May         ELC3 Class Photos
Wednesday 31 May    Term 2 APS Year 5/6 Sport photos
Thursday 1 June         ELC4 Class Photos
Our Junior School Instrumental and Choral Concert will be held on Tuesday 13 June, 7.00pm at St Andrew's Church. Wilson House String Orchestra, Wilson House Concert Band, Training Strings, Beginner Strings, Junior Percussion Ensemble, Wilson House Guitar Ensemble, Junior Voices, Junior String Quartet, Borwick House Choir and selected Year 6 soloists will be performing. Boys are to wear their full winter uniform and need to be seated in St Andrew's by 6.30pm. Further details are available via the BGS app.
Our Prep – Year 2 boys look forward to hosting their Grandparents and Special Friends on the following dates from 9.45am to 10.40am;
Year 2 – Thursday 15 June
Year 1 – Friday 16 June
Prep – Thursday 22 June
Student Achievements
Congratulations to the following boys from Prep – Year 6 who will be presented with Semester One Specialist Effort Cards at tomorrow's Assembly;
Visual Arts – Oscar West, Eric Gong, Ray Chen, Henry Angus, Nicholas Shumsky, Tom Schneider, Benjamin Shang, Jamie Pretli, Wilbur Tuffery, Charlie Yang
Japanese – Maverick Heffer, Matthew Davies, Jagger Lees, Gus Graham, William McPherson, Oskar Toner
French – Tony Tran, Jasper Morley, Jason Li, Kane Corcoran, Baxter Riddell-McCalman, Tristan Deicke
Physical Education – Jamie Porter, James Shumsky, Jagger Lees, James Trubiano, Sam Auditore, Lachlan McKosker, Thomas Verco, Liam Dever, Lachlan Grubb, Billy Bannister, Johnny Brown, Oscar Betts, Lenny Benson, George Byrne, Tom Saadie, Archie Tims, Sonny Magnus, Tom Urquhart, Jett Carnovale, Luke Holden
Religious Education – James Angus, Teddy Trioli, Orion Silva, Harry Peckham, Hugh Donald, Oskar Toner, Jack Moncrieff, Matthew Trubiano, Thomas Verco, Zane Mtenje, Thomas Leaman, Olly Heath, Dominik Janoshalmi, Rupert Clancy, Alex Keenan, Lenny Lui, Issa Sheikh, Gus McVie, Jack Slater, Sebastian Mantzis
Congratulations to our Year 3 – 6 boys who represented BGS in our APS Divisional Cross Country this week. The standard of competition was very high and our boys' performances were excellent. Thank you to Aaron French and Matt Barker for their organisation and coaching, and to those parents who were able to support our BGS team. Congratulations to all boys involved, and best wishes to Leo Wang, Jasper Mace, Harry Shaw, Zane Mtenje, Jack Keogh, Ben Scales and Billy Bannister who have qualified to compete in the Regional Cross Country Championships.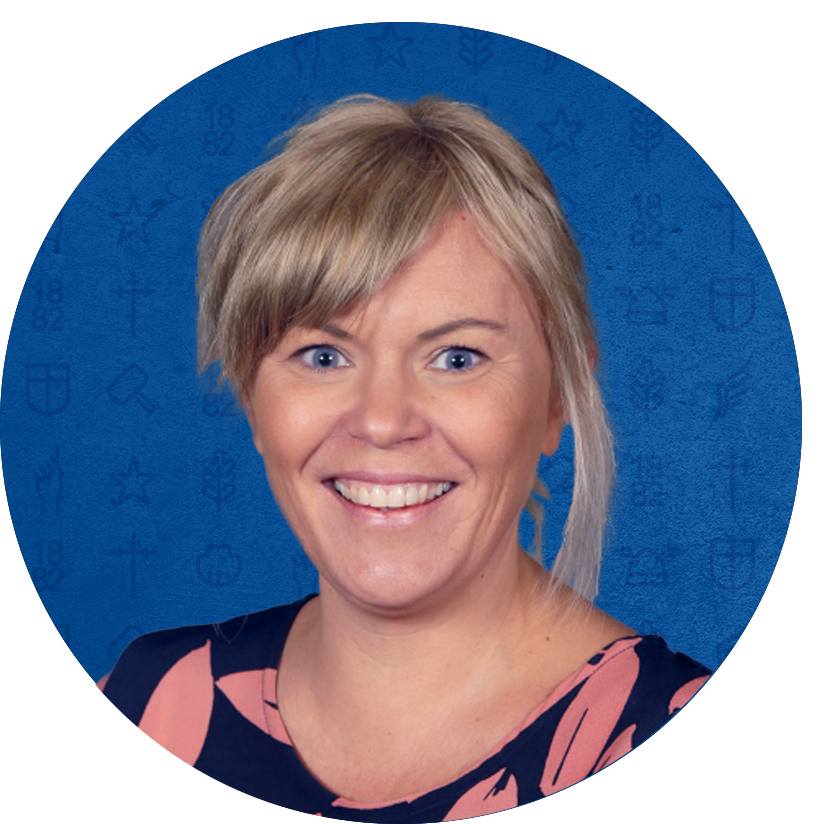 Amelia Barrow
Director of the Early Learning Centre
Often we talk about how our boys love a hands-on program in the ELC, but what are the specific benefits to this natural way of learning? By providing a hands-on curriculum, the right side of the brain is stimulated through creativity and imagination whilst the left side of the brain through problem solving, spatial awareness, sorting and organising.
The boys are encouraged to multi-task through speaking, listening, touching and using their senses whilst exploring their environment in a fun playful way. We have our basic five senses of touch, taste, sight, hearing and smell, however we also focus on balance, and body awareness.
When planning our indoor and outdoor programs with the boys we enjoy hearing where the boys would like to lead their learning next. Their voice is integral when developing the curriculum and ensures their engagement is focused throughout the day.
This week the boys have continued to enjoy their busy days of learning whilst having fun along the way! Next week we look forward to recognising reconciliation week as well as our class photos.
Parenting tips
Digital Reputation
Your digital reputation is the digital footprint created by all the things you say and do online, as well as what others post about you. Children need to know that their digital reputation is an online extension of them. Just as they would want to make sure that they make the best first impression when meeting someone in person for the first time, the same is true about their digital reputation.
The Office of the E-Safety Commissioner highlights that a poor digital reputation can affect friendships, relationships and even job prospects – so it's essential that you and your son are aware of how to go about protecting their online reputation. To read more, please see the link below:
Olivia Tims 
Junior School Psychologist/Head of Psychological Services
JPG News
End of Term Lunch
The JPG will again be offering an end of term lunch for the ELC and Junior School boys on Friday 23 June 2023.  Lunch will include a sausage in a bun, chocolate milk and a packet of chips. The cost will be $10.00 (extra sausage $3.00). Online ordering is available through Flexischools online ordering system. 
Orders must be placed by no later than Friday 16 June 2023 at 5.00pm – no late orders will be accepted. Please note that normal canteen ordering will not be available on this day.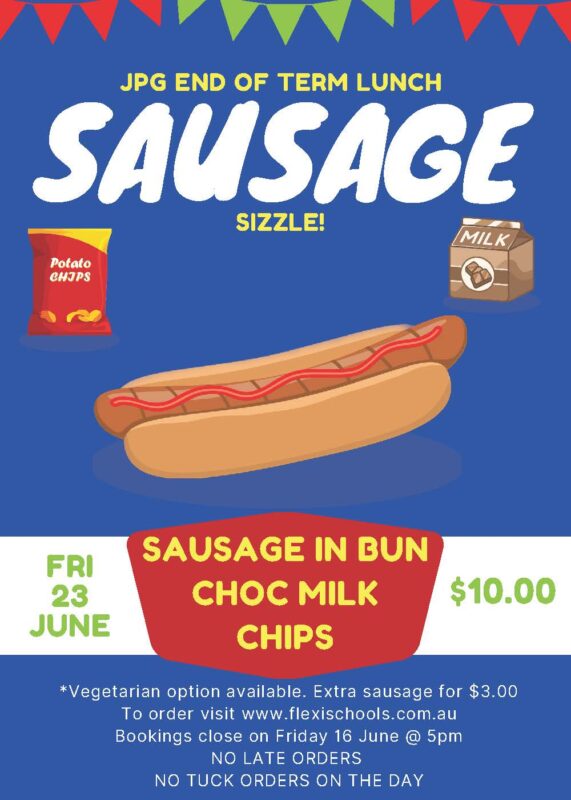 Interesting in Rowing?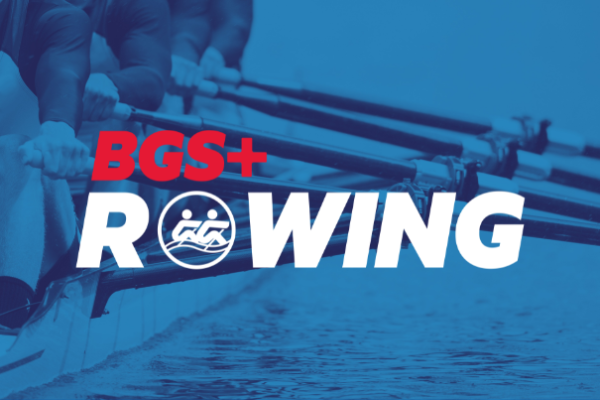 From Brighton Grammar Rowing comes an exciting rowing development program for Year 5-7 boys developed by the Rowing Director and Rowing Conditioning Coach. 
The BGS+ Rowing is an introductory rowing program to develop technique over two levels, off the water and on. Participants will learn aspects of competitive secondary school rowing, learning single sculls and quad sculling techniques. Open to boys in Years 5-7. Sessions held during Term 2 and 3. Learn more here.
Read other eNews from this week