A Word from the Headmaster – Ross Featherston
The end of the beginning
Earlier this week, we formally farewelled the Class of 2018. As I have written previously, this year's Year 12s have led the School particularly well and they finished their time here superbly. The ultimate test of any Year 12 cohort is whether they leave the School in better shape than they inherited it. I am in no doubt that the Class of 2018 have done exactly that; they hand BGS to the Class of 2019 that little bit better.
We wish our Year 12s well: in the short term for their upcoming examinations and in the long term for their life beyond the BGS gates. At the Valedictory Dinner at the MCG on Monday night, I reminded the boys of something said by Winston Churchill during the depths of World War II: "Now this is not the end. It is not even the beginning of the end. But it is, perhaps, the end of the beginning."
I believe that BGS has prepared these boys to step confidently and optimistically into their futures and I look forward to hearing from them as they begin this next chapter of their journeys.
Have a great week ahead.
From the Deputy Headmaster, Head of Junior School – Peter Tellefson
All Junior School boys and staff have enjoyed participating in our Year 12 end of year celebrations.  Last Friday we welcomed back those Year 12 boys who attended the Junior School for 'Wilson House Revisited', they spent time visiting teachers and boys in the classrooms and reminisced about their Junior School days.  Many boys commented on 'how good' the refurbished spaces looked and how they loved their time in the Junior School and were happy to come back and walk down memory lane.  The 'Beating of the Bounds' service on Monday was a wonderful experience to be a part of. It brings back a host of times, places, events and faces for the Year 12s and their families as they process, pray, reflect and visit the Senior School Quadrangle, St Andrew's, Wilson House, Rosstrevor, Crowther Oval, The Clock Tower and the Oak Tree. This is a powerful and meaningful experience as en masse approximately 500 people processed to the different above-mentioned parts of the School.
Jasper Mutimer, our 2012 Wilson House School Captain, spoke fondly of his memories of Junior School days. It was certainly a buzz for our Early Learning Centre boys to high-five the Year 12 boys as they entered the Junior School. Congratulations to our Junior School Vice Captain, Harry Pollock, who spoke superbly on behalf of the Junior School community. I appreciate the excellent work of our Grounds and Maintenance staff, as Wilson House looks a picture.
Junior School Happenings and Reminders
Best wishes to our Year 3 to 6 boys who are completing various instrumental AMEB exams. I appreciate the efforts of our Music staff in preparing our boys.
Best wishes to our Year 6 boys and dads who are attending the Year 6 Father/Son Camp Out weekend with our Outdoor Education staff.
Last weekend we had approximately 100 Year 6 boys, staff and parents representing BGS in a Relay for Life event that raises money and awareness for the Cancer Council. The boys are required as a team to continually jog, run or walk for 24 hours. This event raises money and awareness for the Cancer Council and our BGS Junior School community contributed approximately $18,000 and was awarded highest fundraiser for the Murrumbeena Relay for Life, which is an outstanding result. Thank you to all parents and staff for your support.
I have recently received a number of complaints from neighbours in Grosvenor Street as parents are not parking appropriately and obstructing driveways particularly at pick up time at the end of the day. I have also noticed an increase in congestion on Grosvenor Street as parents are arriving as early as 2.45pm and 'lining up' within the car park and on the street. This makes it very difficult for ELC3 parents (2.30pm finish) and ELC4 parents (2.45pm finish) to park and collect their sons. I understand that parents who have sons in the ELC will park and wait until 3.20pm to collect older siblings but I would ask Junior School parents not to arrive before 3.00pm please. Our system works effectively once the boys are dismissed at 3.20pm, and on most days the car park is clear by 3.30pm. I would ask for parent assistance to help ease the congestion by not arriving so early. All boys are supervised in the car park until 3.45pm which provides 25 minutes for 'pick up'.
Student Achievements
Congratulations to our Year 4 – 6 boys who competed in the Eastern Metropolitan Regional Athletics Championships last week with some outstanding results. Best wishes to the following boys who have qualified for the State Championships next week – Sebastian Naccarella (Long Jump), Edward Mitrevski (Long Jump), Jerry Zheng (Shot Put) and Jody Cripps (100m) in individual events and our 10 Year 4 x 100 Relay – Ed Hutchison, Jody Cripps, Sebastian Naccarella, Jake Ring, Luca New (Reserve), 11 Year 4 x 100 Relay – Harvey O'Sullivan, Harrison Gibbins, Seb Khan, Edward Mitrevski, Will Rattray (Reserve) and 12 Year 4 x 100 Relay – Kyle Roos, Harry George, Elden Zeng, Lenny Hofmann, Cade Segar (Reserve). Thank you to Mr Ryan for his coaching and management of the team and to all parents for your support.
From the Director of the Early Learning Centre

– 

Amelia Barrow
Farewelling the "Big Boys" with high fives and sweet wishes
This week started off with a wonderful BGS tradition for our Year 12 boys' Valedictory Day called "The beating of the bounds". It is always one of our highlights of the year as we gather as a school community to recognise this important milestone – although quite an emotional one for all involved. As the Year 12 boys and their families revisit each section of the school on their last official day before exams, we recognise and reflect on their journey from ELC3 – Year 12. It is also an honour to say that Mrs. Coyne, Miss Kenny and myself have been a part of this journey for some of the boys who we proudly waved goodbye to on Monday. Although it only feels like yesterday when we were playing games in the playground, singing songs as we danced, and celebrating each milestone during their time in the ELC back in 2004 & 2005, the picture of our current 3 year old boys standing next to them really pulled at our heart strings. Where does the time go? And how we need to treasure this precious time with them! We wish the class of 2018 all the best in the coming weeks of exams and hope that the next 13-14 years don't go as fast!
Our 2019 Transition Program is well under way with our ELC3 and ELC4 programs in operation. Once these have been completed we will send out class allocations to all 2019 enrolled children. Please note that our Saturday Welcome Morning is on 24 November – with more information to come.
The boys have been practising hard for our upcoming ELC Sports Day on Tuesday 30 October at 9.30am. Boys have been placed in coloured teams for the day and are to wear a matching T-Shirt to help create the team spirit – please note that these are not linked to our School Houses. If you are not sure what team your son is in please ask his teacher.
As emailed out to all parents on Wednesday, we educated the boys on personal safety under the Protective Behaviours program. Our two themes discussed were "We all have the right to feel safe at all times" and "We can talk with someone about anything, no matter what it is". The boys participated in open discussions as a learning community on: our right to feel safe at all times; my body belongs to me and what parts of our body are private; what safe and unsafe feelings are; and our 5 safe people who we can always tell if we feel unsafe (it's ok to tell secrets). I encourage parents to continue with this important education at home and allow the boys to always feel safe to share their thoughts and feeling.
A reminder that our Term 4 Calendar of ELC Dates has been sent out on the Stream. I have also placed printed copies of the Calendar in the foyer for those who wish to have one. If you have any queries please do not hesitate to ask.
Youth Anxiety
Please click here for the SchoolTV information on: how to recognise the signs & symptoms of an anxiety disorder in a young person; what parents can do to manage their child's anxiety; how anxiety is treated; the overlap between anxiety & mood disorders; the use of apps & online tools to help with anxiety.
Teaching and Learning
Hot Seat!  It's Science Time!
'Will nuclear power be used more in the future?'
'Why are humans the only species that developed complicated tools?'
'How can skin be a different colour?'
'How can leeches help people?'
'Why do humans die when they are old?'
'What was before the big-bang?'
'How does a tsunami work?'
'Who was the world's first famous scientist?'
'How are black holes made?'
These are just some of the questions the boys in 6 Endeavour wanted to ask Patrick Sanders, Head of Science, when he sat in the 'Hot Seat' during their Science lesson.  The boys came up with the questions during a previous Science lesson.  They entered their questions into a website called 'Padlet' by scanning the QR code Mrs Hall put on the board with their iPads.  Mrs Hall sent the same QR code to Mr Sanders and he was able to see the boys' questions and create a presentation to share with them.  From the moment Mr Sanders started talking, the boys were fully engaged.  In fact, it was difficult for him to finish his presentation because the boys kept asking more and more questions!  After the informative presentation, the boys were then lucky enough to see Dr Andrew Lee, perform some amazing experiments outside, using chemicals and flames!  Being in a single campus school makes cross-school activities like this possible.  It was fantastic to have Mr Sanders share his expertise and passion for Science with the Year 6 boys.
Laura Hall
Junior School Science Teacher
BGS/Firbank Year 5 Program
There has been much excitement for the past two weeks as the Year 5s have been meeting with our Year 5 friends from Firbank. Boys and girls participated in two Thursdays of joined lessons at both Firbank and Brighton Grammar. The express aim of this program is to foster the relationships between the two schools and for the boys and girls to get to know each other in preparation for the joint musical in Year 6. The 2 week program consists of six activities, 3 at each school, incorporating Sport, Art, Drama, Maths, and Social Skills. Boys and girls are encouraged out of their comfort zone to learn new things about themselves and build new friendships. All activities are challenging, fun and require teamwork. Whist the program begins tentatively, what is always obvious is the way inhibitions are lost as the boys and girls get to know each other. Over the course of the two weeks the boys and girls enjoy working with each other, meeting new friends and learning a range of new skills in the process.
David Turner and Cindy van Dijk
Year 5 Teachers
Hancock Film Fundraiser 'A Star is Born' – Sell Out
Hancock House hosted a film night at Palace last Friday in memory of 'A Star is Born', in memory of Rose Mennie, mum of Stephen (OB2017) and Nick (OB2017). The night was a sell out and the support from the school community was truly heart-warming. I would like to thank all the families and friends, Old Boys and current students who gladly participated in the event. I'd especially like to thank the Banfields, Georgiadis, Greens, Kirkhams, Macnabs, McPeakes, Munnings and Parlanes who all donated goodies to our hampers for our raffles.
Tickets for the raffles can be purchased as the raffles "tour" the school over the next two weeks. Keep an eye out for them at your Reception area.
All funds raised will be donated to "Love Your Sister" and will be presented to Sam Johnson (actor and founder of the foundation) at the school next month. The total raised will be shared in a fortnight's time. Thank you again for everyone's support.
Hall of Fame Inductees Revealed
The following inductees were revealed this week (with more to follow):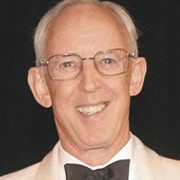 Les Heil AM (OB 1951) 
Australian broadcasting industry leader and innovator. Member of the Order of Australia. Community contributor, particularly in the field of youth welfare.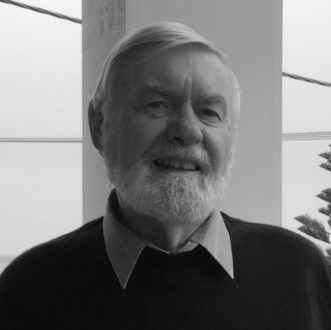 Graeme Disney OAM (OB 1955) 
Long-time Hampton resident. Former Mayor. Lay minister. Historian. "I don't know how I got to be chairman of so many things!"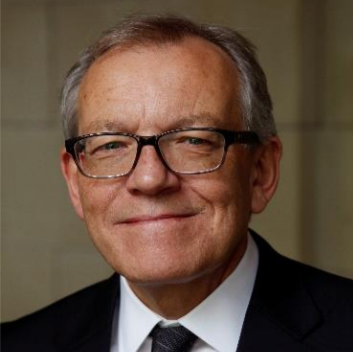 The Hon Justice Kim Hargrave (OB 1972) 
Victorian judge widely respected by the profession for his expertise and the courtesy he extends to practitioners and litigants. 
Book your tickets for the Hall of Fame Gala Dinner on Wednesday 14 November. Held only once every 3 years, this is a night not to be missed! 
From tech developer to property developer!
Old Boy Steven Pharr (OB2001), has had a journey in Entrepreneurship like few others. After completing his Business Law degree at Monash in 2006,  and at the age of 22,  he founded the global mobile phone phenomenon known as Bongo.  
Within a year he had 5 million customers, 110 staff in 5 countries and sold the company for $10M 16 months after he started it.
Don't miss the opportunity to hear Steven's remarkable journey at the next instalment of our Business Breakfast series.
Thursday 22 November, 7–9am, The International, Brighton
JPG News
Save the Date!
The Junior School Family Fun Night 2018 will take place on Friday 23 November, 4.30–8pm.
All the fun of previous years and more!
Please save the date. Booking information and further details to follow soon.
Tea Towel Fundraiser
The JPG is delighted to once again be running a tea towel fundraiser! Two tea towels are available – an ELC Tea Towel (ELC 3 & ELC 4) and a Junior School Tea Towel (Prep – Year 6).  Click here to order by Thursday 1 November.
Christmas Pudding and Cake Fundraiser
The JPG and Mandi's Kitchen are delighted to offer you a superb range of homemade Christmas Puddings and Christmas Cakes just in time for Christmas.
Click here to order by Friday 2 November.