A Word from the Headmaster – Ross Featherston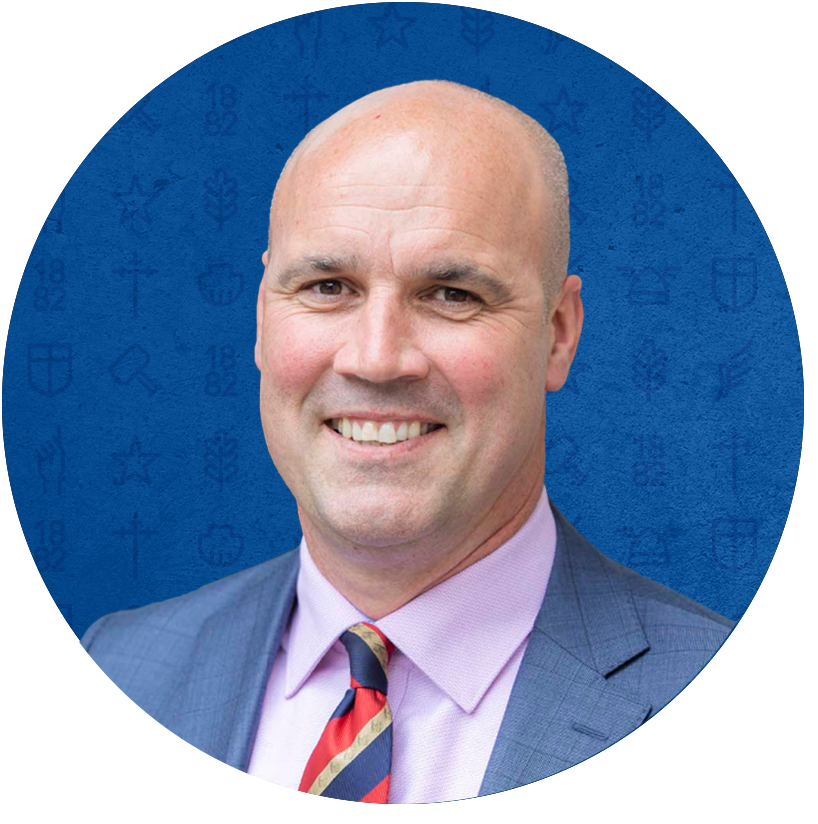 Resilience, gratitude and optimism are just some of the key words we have been focusing on at school this term.
In today's Crowther Centre newsletter, Year 5 teacher Cathy Box explores how we can help to build our boys' learning stamina and resilience during Distance Learning 3.0.
Emma Murray, who is a Year 12 parent and high performance mind coach, also examined these themes when she sent a heartfelt message of support to teachers and staff this week.
She shared some useful coping tools, including the mantra, 'I can do hard things', which helped her family get through the challenges after her son Will's accident.
Emma encouraged us to look forward, to remember that we are made of resilience and grit, to keep checking on our mindset and putting the filter of optimism in place, which are good lessons for us all at this time.
Look after yourself and each other, and keep looking ahead.
From the Deputy Headmaster, Head of Junior School – Peter Tellefson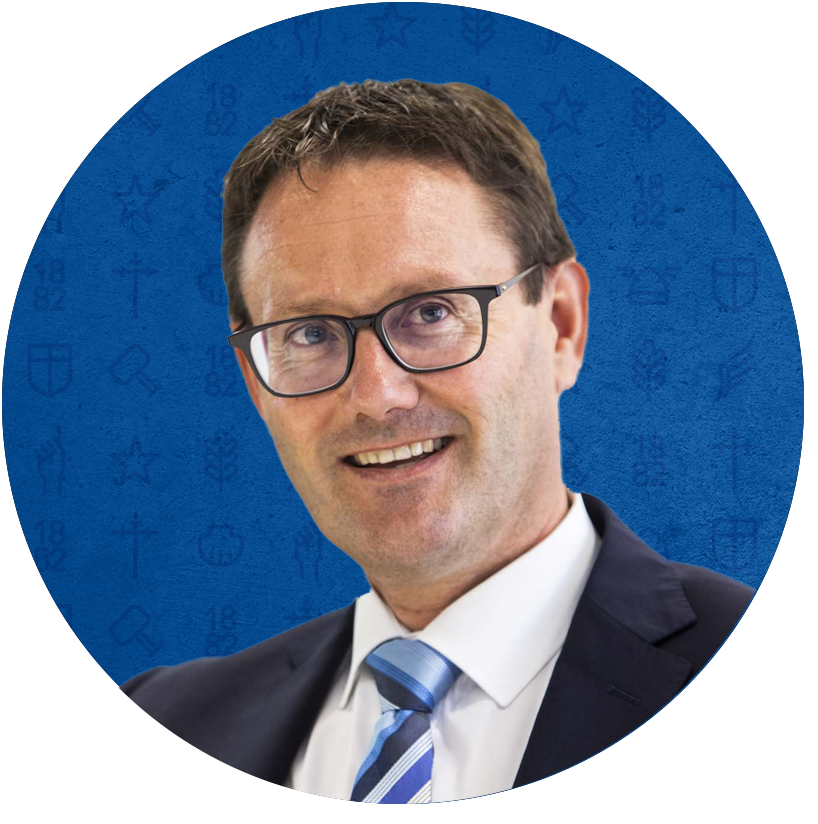 I continue to appreciate the time and effort and admire the flexibility that all our Junior School staff have demonstrated in this significant time of change.  
Staff have been challenged during Distance Learning to be flexible in their teaching approach and to re-imagining activities to ensure learning outcomes aren't compromised and to ensure no event is missed.
One such event is our Father/Son evening.  This week, I joined our Year 1 boys, dads and staff from my balcony, tent pitched, 'fire burning' and my Spaghetti Tower and prized possession in hand.  The night was a great success, it was fantastic to see our boys interacting with their dads, listening to 'their story' and proudly celebrating their building prowess.
The commitment and effort from our Junior School teaching staff to think creatively to ensure our important events in the Junior School calendar are celebrated has not only connected families, it has challenged us as adults to enjoy the simple things; family, time and different pace.
Our Prep – Year 6 Homeroom teachers have commenced writing a modified Term 3 Report, providing feedback and comments in the Key Learning Areas of English and Mathematics.  These reports will be available via the Synportal in the first week of the September holidays.  Prep – Year 6 Parent/Teacher Interviews will be held on Monday 14 September and Tuesday 15 September and will also provide teachers with the opportunity to give feedback.  Further details will be provided via School Stream.
Junior School happenings and reminders
Parent/Teacher Interviews via Zoom on Monday 14 September and Tuesday 15 September from 1.30–5.00pm.  Booking details will be emailed to families.

We look forward to our Year 2 Fathers and sons joining us tonight.  The schedule for Years 3 – 6 Father/Son evenings are as follows:

| | |
| --- | --- |
| Year 3 | Tuesday 1 September |
| Year 4 | Wednesday 2 September |
| 5 Scott / 5 Zachariah | Thursday 3 September |
| 5 Argyle / 5 Melville | Tuesday 8 September |
| 6 Discovery / 6 Investigator | Wednesday 9 September |
| 6 Endeavour / 6 Resolution | Thursday 10 September |

Information has been emailed outlining the evenings. The virtual experience will be accessed via the Year Level blog and the Father/Son Zoom link will be clearly marked on the Red Square page and will commence at 7.00pm.

I was impressed with the number of boys who participated in our recent lunchtime Zoom Instrumental Concert on Tuesday. Congratulations to Thomas Chen, Lachlan Dever, Hugo Faulkner-Aschman, Sam Longley, Henry Morandi, Zac Murphy, Evan Raglin, Eddie Tong, Ethan Yang, Harryson Yang, Kenneth Yeung and thank you to Hayley Blakiston for her organisation.
From the Director of the Early Learning Centre – Amelia Barrow
The weeks are certainly flying by whether we are learning from home or at school. From minecraft yoga, decorating spoons for Spoonville, to exploring the NGV – it has all happened this week in the ELC blog. Tomorrow we are certainly looking forward to our Hero day where the boys can dress up in their favourite hero/superhero outfits and take on the day's adventures with enthusiasm and excitement.
Our Zoom chats have been wonderful this week, with the boys feeling even more comfortable in the small group catch ups. It's also nice to hear that some families are connecting throughout the week to make sure the boys see each other via Zoom. 
Next week, we have an exciting 30th birthday celebration for Miss Kennedy and thought we would add to the fun by having a crazy hair day. Whether the boys are at home or school, on Wednesday 2 September get out your teasing combs and hair spray and design a look to make us laugh! 
Thank you to our parents during these challenging times for their support, understanding and care of their boys. We often focus on the boys' willingness to adapt to change and be resilient during struggles, however as adults this pandemic has certainly tested everyone's strength and ability to join together as a community.
Your sacrifices and calmness during this storm I know will be looked back on in years to come by your sons with pride and admiration.
This Week's Parenting Tip
Physical activity and exercise is not only vital to a child's overall development, but it has so many other benefits. With children spending more time on computers being sedentary, it is extremely important to get kids moving!  Read more at SchoolTV for information on:
the link between exercise and mental health
the recommended amount of physical activity for children
whether step-tracking devices and attending personal training sessions suitable for children
tips on how parents can encourage children to be more active.  
Teaching & Learning
Year 4 students completed some fun and interesting hands-on Science and Maths activities last week.
In celebration of Science week, each Year 4 class teacher ran a separate science-based activity. The boys were fascinated when they worked out their dominant hand, thumb and eye. They were challenged when they had to test their thinking powers and exhausted when pushed to find their maximum heart rate and target heart rate zone.  
For Maths, we had lots of fun, creating parachutes and investigating the effect different area sizes have on air resistance. We discovered the bigger the area of the parachute, the more air resistance is created, therefore the longer the parachute will stay in the air.
In Friday Fun with Maths, 4 Flinders worked with Mr Barker, creating origami cranes, 4 Cook and Mr Gurry solved tangram puzzles, while 4 Bass made yummy chocolate truffles. Overall the boys enjoyed the week and learnt many new skills.
BGS Face Masks for Sale



Face masks are now for sale and are available in two styles. Order your mask here.
These Melbourne made and washable masks are triple layered and shape with a seam down the middle front and contoured for a better fit. Available in large size only.