A Word from the Headmaster – Ross Featherston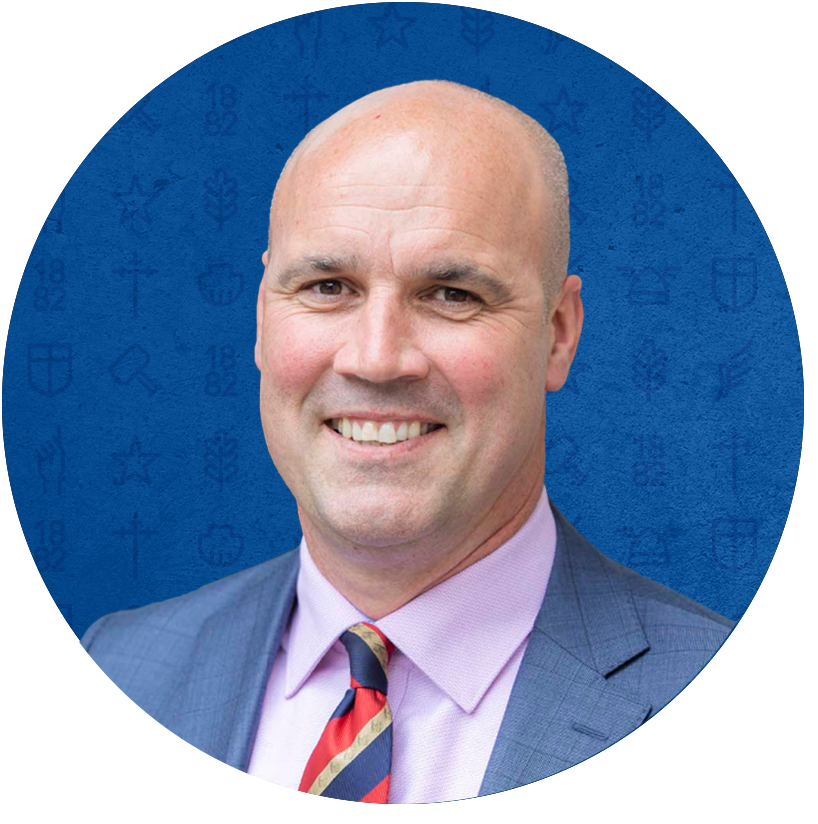 I am very pleased to report that the school grounds, which have been so quiet (apart from our ELC which has had our three and four year old boys in for the term), have now come back to life with the return this week of happy teachers and students from Prep – Year 2 and Years 10 – 12. 
School does look a little different however, as we have put a number of key health and safety measures in place, and my thanks for your support of these procedures for the benefit of the boys and staff.
I am so proud of our Prep, Year 1 and Year 2 students and how quickly they have settled back into school routine and have coped with these new social distancing and health rules – toe-tapping is our new handshake!
Our more senior students are also to be commended for their resilience in adapting to a new form of learning very quickly. Their teachers are keen to build on the boys' progress this term by making the most of the next few weeks of face-to-face learning.
The School will feel complete when all students are back on-site by Wednesday 3 June. In the meantime, have a great week.
From the Deputy Headmaster, Head of Junior School – Peter Tellefson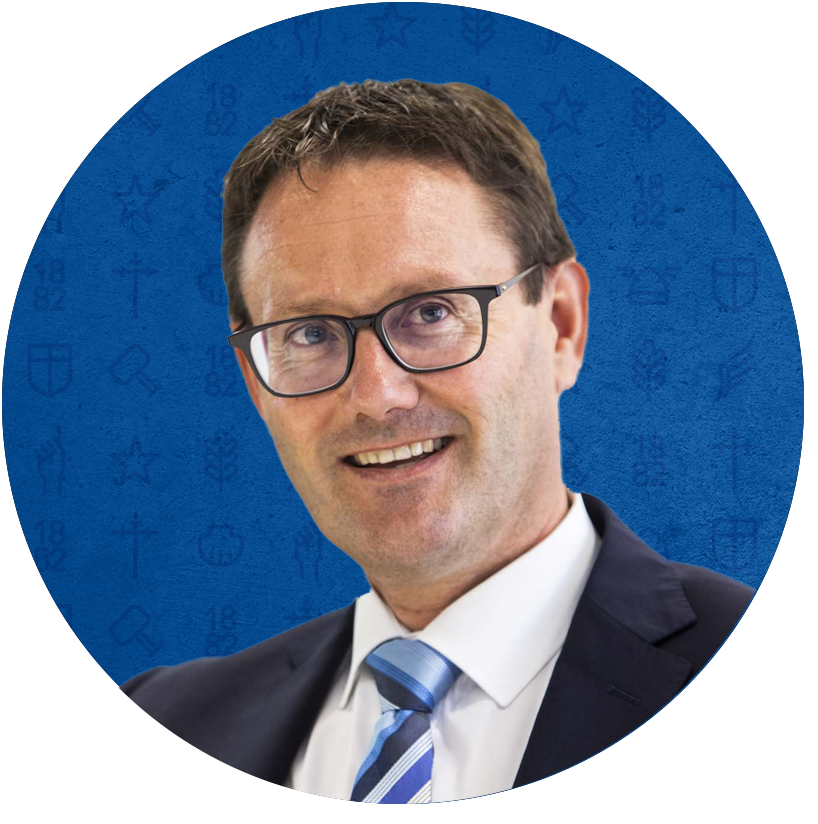 There was great excitement for our Prep, Year 1 and Year 2 boys, staff and parents as we welcomed our Lower Primary students back on-site this week. Our transition continues next week when the following boys return:
Monday 1 June                           Year 3 and Year 6
Wednesday 3 June                     Year 4 and Year 5
This week's transition has been smooth and our processes and various hygiene protocols have been implemented successfully. The boys and staff were delighted to see each other and have enjoyed the opportunity to interact in the classroom and playground. I appreciate the support of all parents in regards to our 'drop and go' requirement.
I would encourage our Year 3 to Year 6 parents to avoid the carpark where possible at the end of the day, as there is a significant increase in traffic with our ELC and Lower Primary boys departing from this area. Boys who normally exit the New Street gate will depart via the tennis courts and exit through the driveway to the gymnasium.
Next week, I look forward to meeting our Year 3, 4, 5 and 6 boys via a toe tap!
Junior School happenings and reminders
Before/After School Care will be operational for boys as they return to face-to-face learning
BGS bus services will be in operation from Monday 1 June
Tuck orders will be available and distributed to classrooms from Monday 1 June
Prep – Year 6 Footy Day will be held on Friday 5 June – further details available on School Stream
From the Director of the Early Learning Centre – Amelia Barrow
This week the boys have been busy little workers in the ELC with our focus of learning on National Reconciliation Week. This year's theme of In this together is most appropriate and reminds us, whether in a crisis or in reconciliation, we are all #InThisTogether.
Each class has been discussing our morning ritual of Acknowledgement to Country and the meaning behind paying our respect to the past, present and future traditional custodians and elders of this land on which we learn. The boys have explored their creative skills, imaginary play and story telling abilities throughout the week.
Next week we look forward to the rest of the boys returning to the ELC. As communicated to all parents, our ELC procedures, including arrival and departure times, have changed. We ask that parents please adhere to these new times to continue to support our restrictions for the remainder of this term.
Holiday Program information will be communicated next week as it returns back to our regular long day care hours from Monday 22 June. If you have any questions please do not hesitate to contact me via email.
This Week's Parenting Tip
Coronavirus – The transition back
As lockdown restrictions are slowly being lifted to varying degrees, we enter a time of transition and adjustment. The circumstances of this situation have significantly impacted us all. For some it has been an opportunity to reflect on what is important, whilst others have embraced the opportunity to learn new things.
This report from SchoolTV offers ideas on how to help support your child during this time of transition.

Teaching & Learning
Year 2 distance learning
During distance learning, we were challenged with the juxtaposition of being required to stay apart whilst working to stay together.
In a rapid amount of time, teaching and learning was transformed and boys were being educated via Zoom and EduBlog. There have been numerous silver linings. Boys were able to share their learning with their families and parents became part of the virtual classroom experience. The boys shared work with their teachers on Book Creator. 
Boys and teachers showed parts of their home life through Show and Tell and relationships were enriched. Jokes were told and riddles were answered. One of the boys in 2 Waratah encapsulated the experience in a heartfelt impromptu thank you speech about how much he had enjoyed distance learning; it was something that he would tell his future children about and he would remember for the rest of his life.
Our sincere thanks to the boys and parents for rising to the challenge and for their support of BGS staff during distance learning.
Monica Le Couteur
2 Waratah Teacher
Coordinator of Student Growth and Wellbeing, Junior School