A Word from the Headmaster – Ross Featherston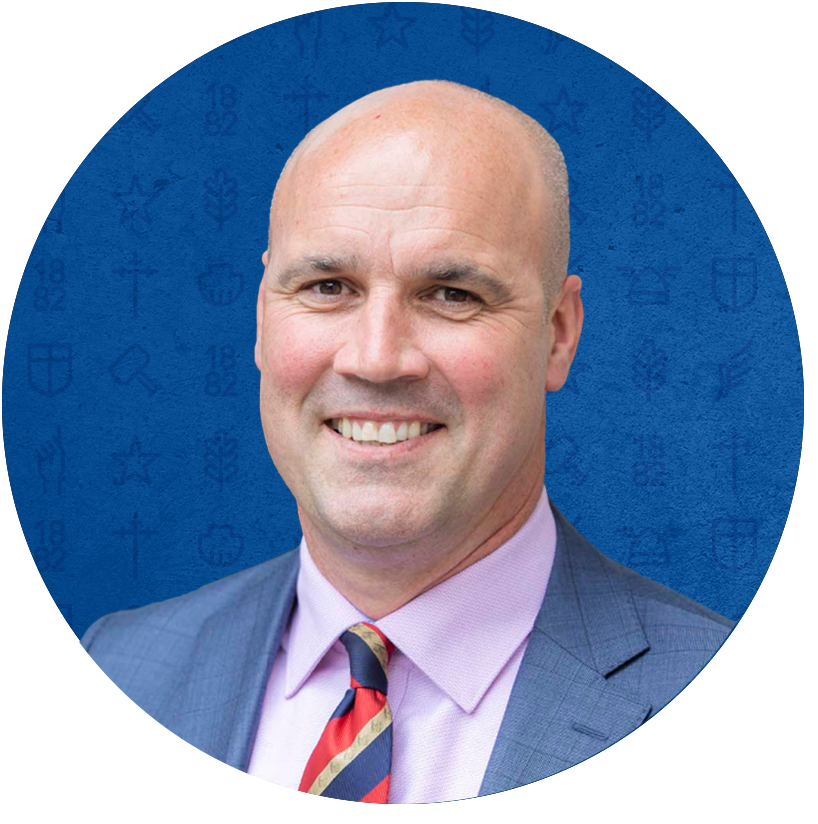 As a school, our aim is to create a positive learning environment with a strong culture of wellbeing. The wellbeing of our students, parents and staff has been a priority this year as we all cope with restrictions in Melbourne.
With this is mind, and after closely monitoring the energy levels of boys and staff during Distance Learning 3.0, our Senior Executive team has made the decision to have a day off screens for all students and staff next Monday 7 September.
This means there will be no classes for Prep – Year 12 boys on Monday; however, our ELC distance learning program will continue as normal.
The importance of Literacy has been a key focus for our staff in 2020. Our Head of Literacy (ELC – Year 12) Raelene Plozza talks with me in tomorrow's episode of On the Gate and also with Dr Ray Swann in this podcast about the importance of reading as one of the most crucial aspects of learning.
Raelene offers insights on the journey of how young children learn to read and provides invaluable tips on how to ensure boys continue to read.
I hope you and your son(s) take some time off screens on Monday to reset and rejuvenate, to help the boys finish the term with energy and positivity. To all our dads within the community, Happy Father's Day.
From the Deputy Headmaster, Head of Junior School – Peter Tellefson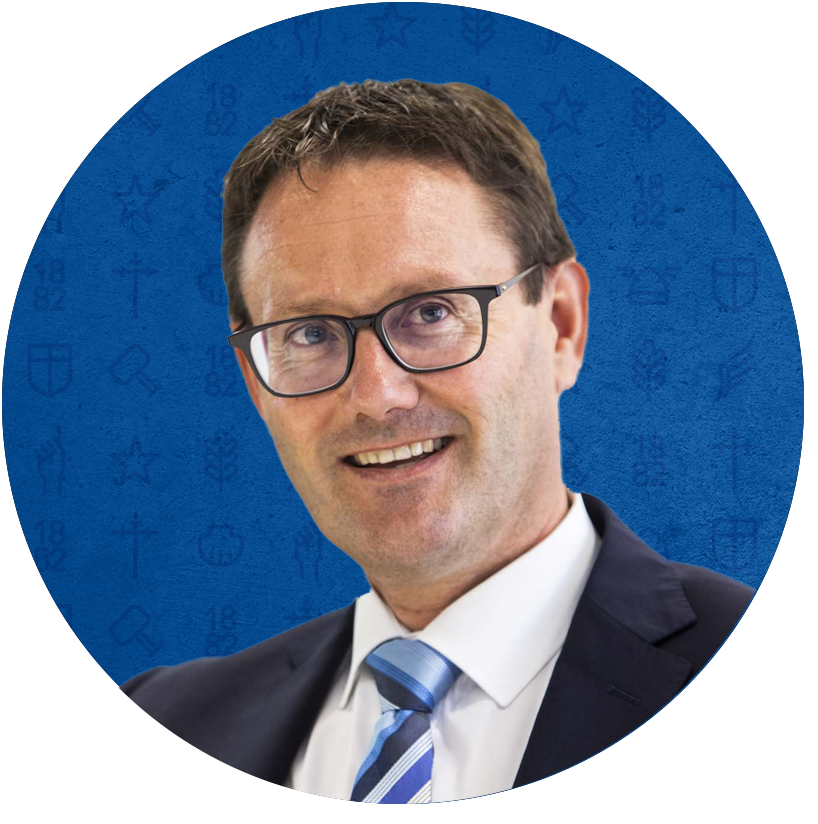 I encourage parents to ensure they read not only the Junior School section of our eNews but also the Crowther Centre newsletter. Under the direction and leadership of Dr Ray Swann, Crowther continues to drive our approach to DL 3.0. 
There are now a number of Junior School videos recorded to assist parents in supporting their sons. Firstly, Ray interviewed Samara Madden (Prep teacher and Lower Primary Coordinator) and Alex Dever (mother of Prep/Year 2 boys) sharing a three-strategy guide to assist parents to support their boys. The second set of videos focuses on building stamina during Distance Learning with Cathy Box (Year 5 teacher) and Luke Fensling (Year 6 teacher and Upper Primary Coordinator) chatting with Jack Carson (Year 6) and his dad Graeme on ways to keep our boys motivated and engaged.
Whilst the videos have a specific focus on Lower Primary and Upper Primary, the messaging is appropriate for all Prep to Year 6 parents. The support and leadership provided by the Crowther Centre is certainly valued by all members of the Junior School community.
I continue to enjoy my Zoom visits to the various classes each week.  The boys bring so much joy to our world as educators, it is fantastic to see them and hear from them. School is not the same without them, and I continue to miss their faces, their stories, our daily interactions and 'toe taps' at the carpark.
Our Year 1 classes certainly put a smile on my face this week. When chatting with Year 1 Banksia, I commented to one boy that it looked like he had lost his two front teeth since I last saw him on Zoom, in a flash….I had the following view on my screen!
I then ventured from Year 1 Banksia to Year 1 Heath to be greeted with the following Zoom welcomes as the boys had made animal ears as part of their virtual zoo experience.
Our Father/Son evenings continue to be great fun with our Prep – Year 4 evenings seeing big numbers enjoying the experience.  Thank you to David Gemmell, Bill Gibney, James Hilditch, Carly West and Prep – Year 4 Homeroom teachers for their commitment and to all boys and their dads/special friends for making the effort to participate.  I encourage all Year 5/6 boys and their dads to support our Year 5/6 evenings that are scheduled for tonight and next week.
Best wishes to all our dads for Sunday, enjoy your day!
Take care.
Junior School happenings and reminders
Parent/Teacher Interviews will take place via Zoom on Monday 14 September and Tuesday 15 September from 1.30–5.00pm. Booking details have been emailed to families.
Term 3 Reports will be available for parents to access via the Synportal from 4pm on Friday 25 September.
We look forward to our 5 Scott and 5 Zachariah fathers and sons joining us tonight. The schedule for Years 5 and 6 Father/Son evenings is as follows:

Information has been emailed outlining the evenings. The virtual experience will be accessed via the Year Level blog and the Father/Son Zoom link will be clearly marked on the Red Square page and will commence at 7.00pm

| | |
| --- | --- |
| 5 Scott / 5 Zachariah | Thursday 3 September |
| 5 Argyle / 5 Melville | Tuesday 8 September |
| 6 Discovery / 6 Investigator | Wednesday 9 September |
| 6 Endeavour / 6 Resolution | Thursday 10 September |
From the Director of the Early Learning Centre – Amelia Barrow
Spring has Sprung in the ELC
I always love it when the days start to get longer and the air has that Spring smell, giving us a sense that better things are just around the corner. This week the boys have been up to secret business with their Father's Day activities and experiences as their main focus.
Although this Sunday may be slightly different, we are sure the boys will take good care of their dads for the day. Thank you to those families who have returned the special surveys back to their son's teacher to have as a keepsake in their portfolios.
Last Friday we had such a great day dressed up as our favourite superhero. For the boys at school, we were continually asked 'Can we dress up every day', and our group Zoom sessions were action packed with visits from the hulk, spiderman, superman and many more characters.
Mr Tellefson even flew in as spiderman, however during COVID times his glasses got a little fogged with his mask and costume combination – how do our superheroes do it?
Yesterday we enjoyed crazy hair day and although some of us due to restrictions didn't have to adjust their hair too much (mainly myself), the boys had a good laugh checking out each other's fun styles.  The day was extra special for us as we celebrated Miss Kennedy's 30th birthday with the Wombat boys sending in a picture and message from home to her. 
We will end next week with a teddy bear picnic day on Friday 11 September. Whether at home or school, the boys can choose their favourite teddy bear to spend the day with and have a little picnic lunch.
For families enrolled in our 48 week long day care program, we will be sending out information regarding our holiday program operations once restrictions have been confirmed. We thank you for your understanding.
Next Monday, Junior and Secondary boys will have a well-deserved screen free day, however the ELC will continue operating on-site for children of permitted workers and our distance learning program will be available.  
We wish all dads a wonderful Fathers' Day. Thank you for being such incredible role models for the boys, especially during these challenging times by providing laughter, love and care. Enjoy your day!
This Week's Parenting Tip
Excessive gaming
Did you know that the brain of an addicted video gamer looks similar to the brain of a drug addict, as both have enlarged 'reward centres'?
During gaming, the reward centre in the human brain releases a 'feel good' chemical called dopamine, which creates a drug-like high. With gaming and the online world being such a significant aspect of young people's lives, it is important that gaming and other technology activities are included in ongoing family discussions.
Central to this is understanding your child's perspective and engaging them in respectful discussions about what makes gaming meaningful to them. Simply taking technology away and reacting with unexplained stern boundaries is often counterproductive.
As parents, if we plan to reign in the amount of time our child is spending online, we're more likely to win our child's cooperation if we can show that we understand why gaming is important to them. Getting some buy in by having children involved in the decision making process around what technology rules are fair and reasonable is likely to lead to greater compliance.
In last week's edition of On The Gate, Olivia Tims (Head of Psychological Services) chatted with the Headmaster about some of the signs to look out for that might suggest a child's gaming is becoming problematic.
As a follow up, below are some links to resources that parents can use to help establish screen time boundaries with their child:
Please keep an eye out for next week's eNews for details regarding an opportunity for Junior School families to join Family Zone free of charge!
Teaching & Learning
Despite heading back to online teaching and learning once again this term, it has nevertheless proven to be a busy and packed eight weeks regardless. This is no less true for our weekly Religious Education program delivered via Prep to Year 6 blogs and online Chapel every Friday morning. During this particular period, the R.E. topics have focused on themes deemed relevant and uplifting during these often challenging, unpredictable and uncertain times.
During Week 1 we considered the value of friendship, forgiveness and kindness through a lovely story called Once there was a Boy'which tells a tale of a solitary boy, who through a unique set of difficulties finds that the things that are most important and precious in our lives are actually with us all along. People like our loving families, mates and teachers. Demanding and trying moments in life can also shape us and our values that in turn make us stronger, wiser and more compassionate to others. Read full article from Fr Chester Lord.
BGS Business Breakfast 
How to stay at full strength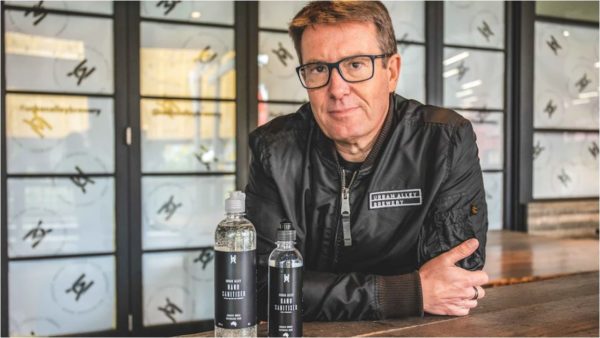 From the comfort of your own home, please join us at our first 'Virtual' BGS Business Breakfast on Thursday 17 September to hear the incredible business journey of BGS parent Dean Grant, Urban Armour founder and CEO.
Date: Thursday 17 September, 7.30am 
Bookings: Free to attend, please register here
The BGS Business Breakfast program is a quick, fun way for members of the wider BGS community to connect with each other while being inspired by amazing stories of success of those connected with the School. The breakfasts are held quarterly and finish before 9.00am.
BGS Business Directory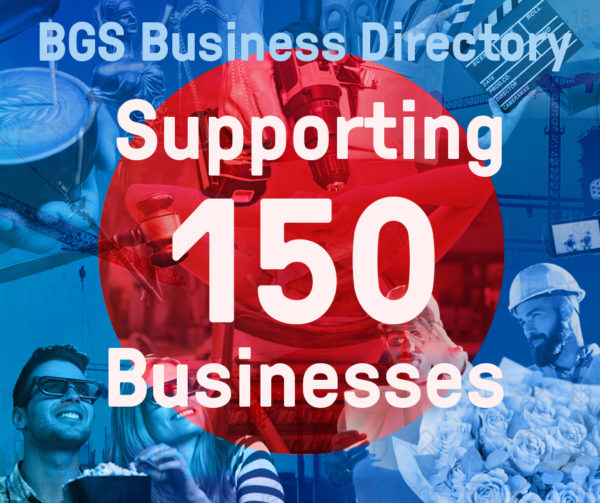 Don't forget to check out our BGS Business Directory, featuring over 150 businesses owned and operated by current and past parents, Old Boys and friends of BGS.