A Word from the Headmaster – Ross Featherston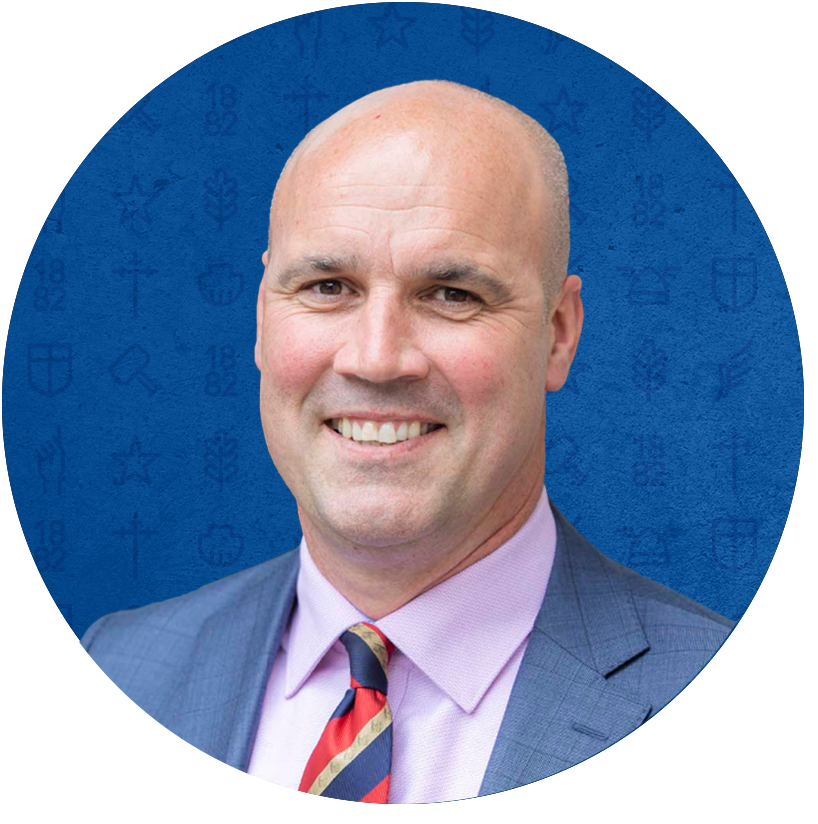 Building a strong culture of parent-school engagement has always been a priority of mine and working together for the benefit of our boys has never been so important.
Over the last week, we have reached out to our Prep – Year 9 families to gauge how you and your sons are going with distance learning. The Secondary School Parent Student Teacher discussions this week provided another opportunity for teachers and parents to communicate and track how the boys are faring in these challenging times.
We will seek further parent feedback via a short Distance Learning 3.0 survey to come out at the end of next week. Your opinions can give us insight on what is working well and where we can do better.
Continuing on the theme of parent engagement, stay tuned for tomorrow afternoon's episode of On The Gate where I will unveil some exciting news on streamlining our communication platforms.
I also want to reassure parents that the School has established a best practice COVID cleaning regime with our cleaning company, which is a registered Government COVID cleaning provider.
This includes a deep clean which happened across the School during the term break, an additional cleaner on-site during school hours to attend to touch point sanitising, daily cleaning checklists for each area of the School to ensure compliance with the best practice COVID recommended cleaning, and night time cleaning and sanitising for high use areas by a larger cleaning team.
As always, thank you for your support. Take care and stay well.
From the Deputy Headmaster, Head of Junior School – Peter Tellefson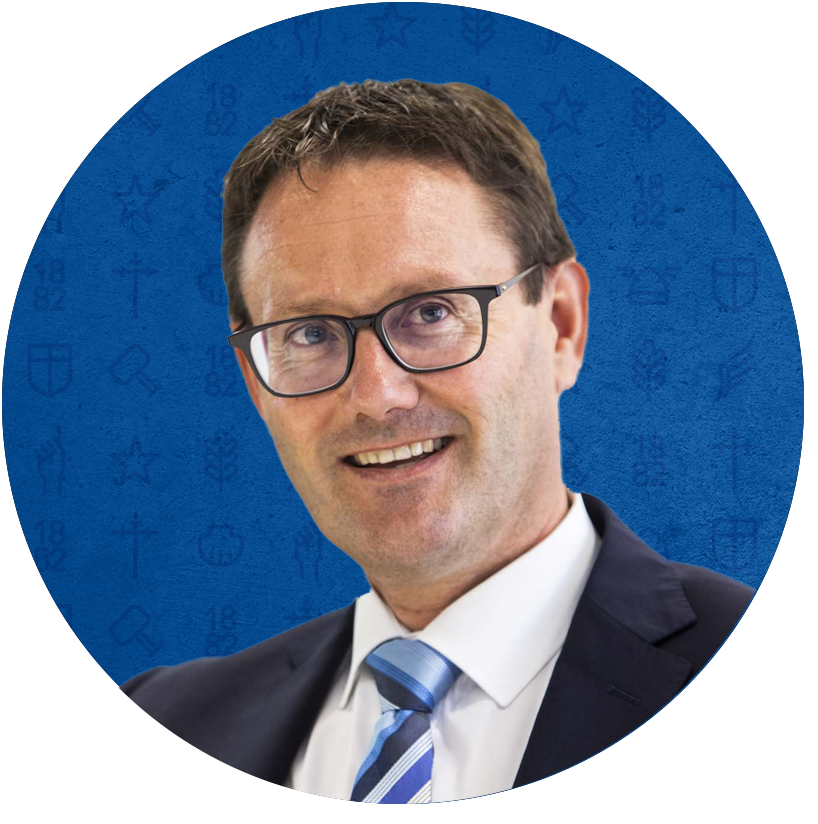 Our ELC3 and ELC4 teachers have had the chance to provide parents feedback via Zoom Parent Teacher Interviews.  It is wonderful to see the growth of our boys on so many levels.  I appreciate the excellent leadership of Amelia Barrow, the hard work of our ELC teaching staff and the continued support of our ELC parents to ensure our boys are learning, connected and are happy to come to school.
As this week progressed, we have completed a short telephone survey with all our Prep – Year 6 parents. I appreciate the feedback parents have provided.  There is a strong sense of gratitude for the work of teachers, our boys are remaining positive and brave, they are presenting themselves and engaged online appropriately.  I am delighted to hear our specialist synchronous classes have been well received and our Year 3 – 5 boys are enjoying their instrumental lessons.
We continue to explore opportunities for our boys to have greater engagement and connection with School.  This week our Year 5 and Year 6 boys have had the opportunity to 'click and collect' books from the Junior School Library.  This opportunity will be extended to our Prep to Year 4 boys from next week. We will also provide time for our Year 3 – 6 boys involved in our instrumental program to visit school to collect additional resources and tune instruments if required.
Take care.



Junior School happenings and reminders
Junior Library Click & Collect Service
The Click and Collect service can be accessed via the Home page on the Year Level blogs. Links on the blog allow boys to search for available books and then order via an online loan request form. Further information will be published on School Stream.
A number of our Year 6 boys recently engaged in an online session with illustrator Marc McBride earlier this week.  Marc is the illustrator of Emily Rodda's best selling Deltora Quest series, which has sold over 18 million copies around the world and has become an Anime TV show.  Marc painted a dragon during the presentation and explained the process of creating artwork, beginning with imagination and where ideas come from. He used ideas from the audience, explaining colour theory, light, shape, line and texture- the five elements of visual language. Using simple shapes he encouraged the boys to draw with him. The school will be able to keep the final painting to display.  Thank you to Jane Lowe for arranging the opportunity for the boys to participate.
Year 6 Canberra experience
As part of our efforts to bring Canberra to our Year 6 boys, and as a way to replicate the learning experiences that would have been enjoyed on our Canberra Trip, the Year 6s have enjoyed online learning experiences with the Victorian Parliament Education session and also an interactive incursion with Questacon, the National Sciene and Technology Centre.

From the Director of the Early Learning Centre – Amelia Barrow
Fairies Gardens to Engineering sites 
Mondays are always greeted with such enthusiasm and excitement when our learners enter the classroom to see what's on offer. With our socially distanced mindfulness start to the day, the boys have then been bursting to go through their timetable and get ready for action.
We've had designers planning their fairy garden outside the Bilby room, engineers looking at how mechanics operate and pulling apart every day office items, creative artists studying influential impressionists, and scientists predicting experimental outcomes.
Our two new friends James and Alexander have settled in well and we have been so proud of the boys supporting and welcoming them into our BGS family. We also welcome James' parents Alex and Penny, and Alexander's parents Mark and Janey.
With the inclusion of masks into our daily practice, we have been surprised by the boys acceptance of the change. All educators are adhering to this with all adult interactions and during close contact with the boys. 
In this week's Parent Teacher discussions, we have enjoyed the opportunity to share current observations and touch base with families who aren't currently attending the program. For families who are choosing not to send their son to the ELC, we are preparing an online program to stay connected with the centre. 
This Week's Parenting Tip
Primary school children need age-appropriate information about bodies, puberty, sex and reproduction. This is not one big talk, but lots of little conversations repeated.
Puberty brings about dramatic physical and emotional changes that may be frightening to an unprepared child. Your talks will need to include topics such as the stages of sexual development, what to expect during puberty, sexual responsibility and relationships. 
Teaching & Learning
Fine Motor Skills in the ELC
ELC 3 Bilby students have been working on their fine motor muscles this week.
Due to the risks that playdough and clay work can bring during this time, the ELC teachers have been getting creative while trying to think of different ways to get these muscles working!
Elastic and rubber bands are great for younger children's hand development, as they need to be pushed and stretched, causing a good resistance. Working with nuts, bolts and washers is another wonderful fine motor activity as it strengthens the smaller muscles in the hand through twisting, pinching and turning.
For the students in the Bilby class, it is vital to get these fine motor muscles working, as they will help with activities such as writing in the future.
Ebony Geilings
ELC 3 Bilby Teacher
Year 4 Physical Education
This week's Physical Education lesson for our Year 4 students featured BGS Strength and Conditioning Coach, Ian Miller. It was a 15 minute whole body workout including balance, core strength and cardio exercises suitable for the whole family!
Distance Learning 3.0
Although the boys are out of sight, they've definitely been on our minds. Keep sending us your Distance Learning photos so that we can share it with the community. 
See our Week 3 gallery by clicking on the below.