A Word from the Headmaster – Ross Featherston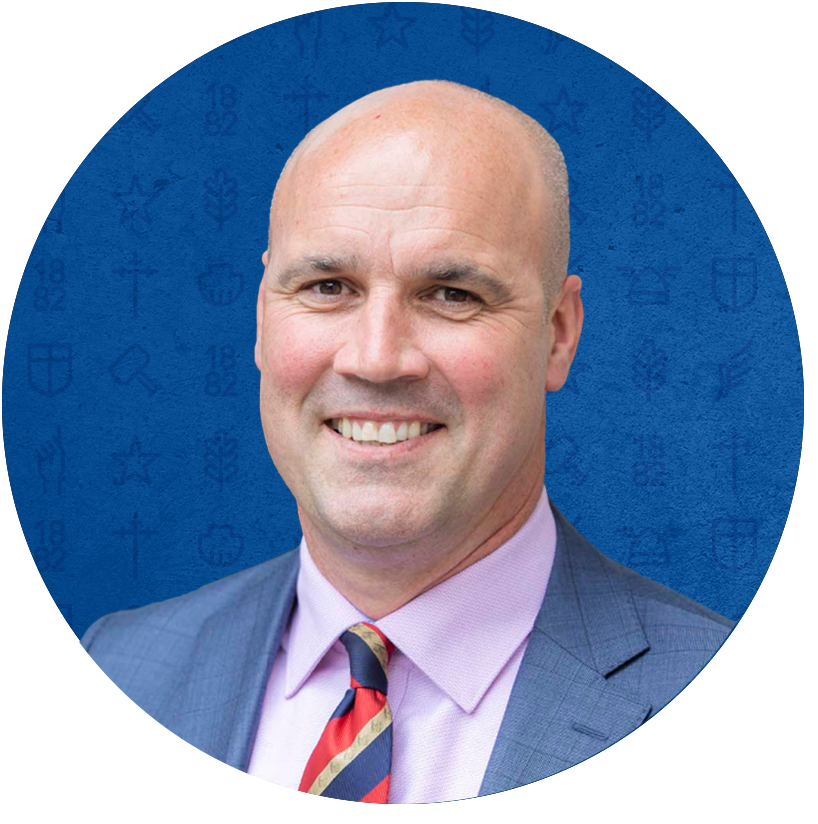 The Melbourne Cup long weekend is an indicator for me that the finish line for the end of the school year is now in sight.
There are other signs too: our Year 10 boys being fitted this week for their 2021 VCE blazers and the wonderful sound of our Year 6 students practising for their performance of Madagascar Jr in preparation for this afternoon's live rehearsal for parents.
With better than usual spring weather, and the easing of restrictions in Melbourne, it is timely to turn our attention to finding the right balance between your son's need for privacy as a teenager and your need as a parent to know what's going on and where he is on the weekend and after school.
Of course, the School has very little control over what the boys get up to when not at school and it is not the School's responsibility as to their activities on a weekend. However, at BGS we believe in the three-cornered partnership as a key pillar in raising and educating our boys.
We may not be able to monitor BGS boys' behaviour outside the School gates, but, where and when appropriate, we will ensure that we pass on to parents any information we receive regarding boys' weekend activities, as well as following up according to our Student Code of Conduct.
Developing trust is key, as is showing an active interest in your son's life. This article from the raising children parenting website offers some practical tips for finding the balance between teen privacy and parent trust.
From the Deputy Headmaster, Head of Junior School – Peter Tellefson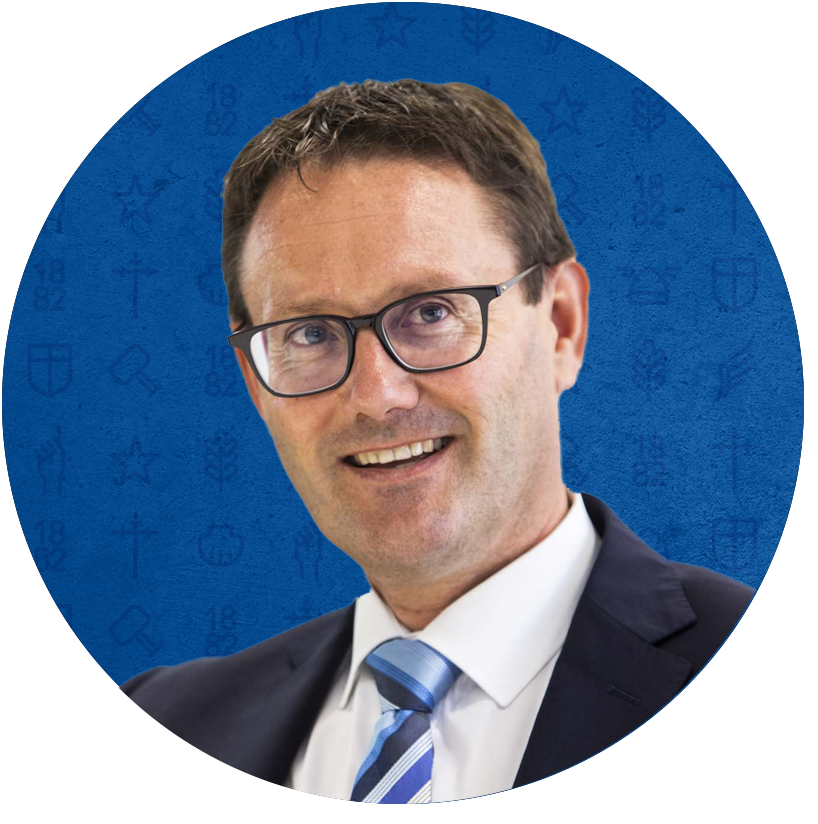 It would have been easy to put our Year 6 Musical, normally performed at the end of Term 3, in the too hard basket and cancel it.  But no, that is not the BGS way, we made the decision to soldier on as the annual musical is one of the main highlights on the Year 6 calendar.
The commitment during Distance Learning 3.0 from our Year 6 boys, specialist teachers Jared Furtado (Music), Hayley Blakiston (Music), Claire Clarke (Drama) and the Year 6 teachers; Rob Bater, Luke Fensling, Jess Taylor and Sarah Webster, has been outstanding. 
The boys learnt their choreography for each of the scenes and this week the GBR Hall came alive as we filmed the boys in their class bubbles.  Our IT experts will now work hard behind the scenes to edit a modified version of Madagascar Jr 2020.
No Year 6 Cootamatong Camp, Canberra trip, Indigenous exchange to Milikapiti/Pormpuraaw or China student exchange, but this week has seen lights, camera, action.  The Year 6 boys now move on to billycarts!
I love escaping from my office to get in amongst our boys to see them in action, in the classroom, at music, competing in sport competitions, out on the playground or on camps.  I am looking forward to seeing our ELC4 – Year 6 boys in the pool next week.  Invicta has been a huge success, and I am tipping the boys will also enjoy the refurbished indoor pool.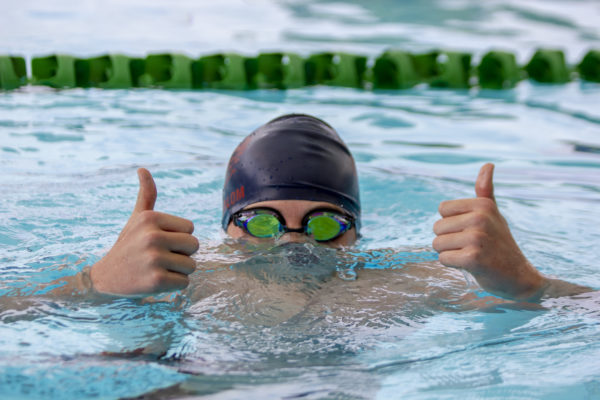 Junior School happenings and reminders
The ELC4 – Year 6 boys commence their swimming program from Monday 9 November. Classes have been timetabled on the following days:
| | |
| --- | --- |
| ELC4 | Wednesdays |
| Prep & Year 1 | Thursday |
| Year 2 | Tuesday |
| Year 3 & 4 | Friday |
| Year 5 & 6 | Monday |
Unfortunately, due to COVID restrictions, parents will not be able to attend the program.
Our final Ute Full of Food for this year will be held on Friday 13 November (pick up by 9.00am). Brighton Grammar has a long-standing commitment in supporting St Mark's Anglican Church in Fitzroy. All food items will be transported by the Ute to St Mark's, where it is distributed to needy families. It is our Christmas collection, so any little Christmas items would add to our collection, such as small puddings, tins of ham, turkey or chicken, tins of vegetables, small packets of shortbread, small Christmas cakes, mince pies, sweets/lollies/chips/chocolate, cans of soft drink, small jars of Coffee (50g), packets of tea bags (25), 500g packets of sugar, small cartons of long-life milk and all the usual non-perishable foods. Our generosity is certainly appreciated.

Our final Prep to Year 6 Parent/Teacher Discussions will be held on Monday 30 November and Tuesday 1 December via Zoom. Information regarding the booking process will be emailed to parents.

From the Director of the Early Learning Centre –

 Amelia Barrow
Messy play in the Early Learning Centre
This week has certainly provided an array of Melbourne weather which hasn't stopped our boys who have loved being outdoors and making use of the digging patch, sandpits and garden beds to get their hands dirty and minds creating. 
We ask that parents supply a named USB on which we will load your son's photographs from the year and a class slideshow with a hint of Christmas, in lieu of our Christmas pageant. 
Due to current restrictions, we are not permitted to hand out food brought from home/bakeries that is not packaged individually, including birthday cupcakes. However, party bags with pre-wrapped items can be distributed at the end of the day.
Our Parent Teacher Interviews are allocated for next week. For logging on queries, please contact Parent Assist. Thank you to our teachers for preparing the ELC4 Transition Statements and ELC3 Developmental Summaries which will be discussed next week.
Our ELC4 Swimming program will run for four weeks each Wednesday, beginning 11 November. The boys will need to arrive at school wearing their bathers underneath their uniform, and with a separate named bag containing their goggles, towel and underpants.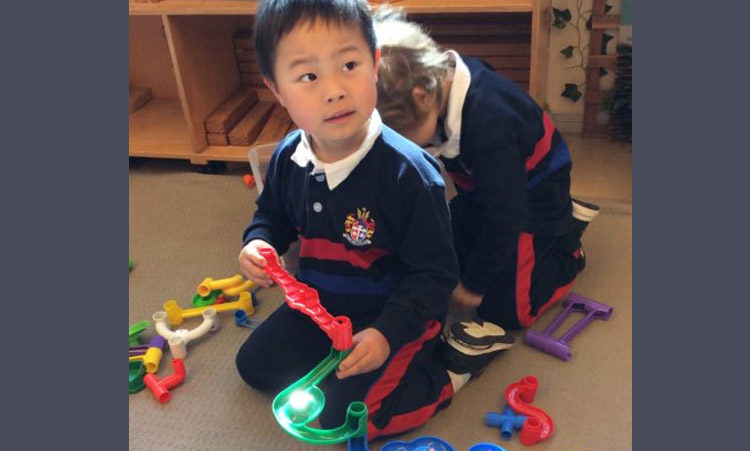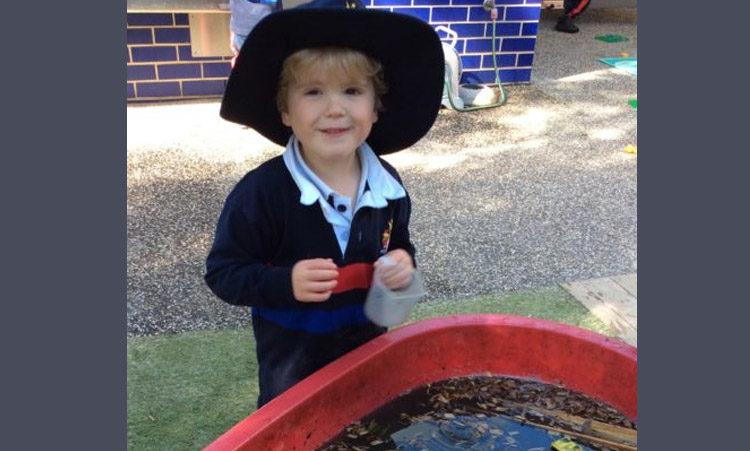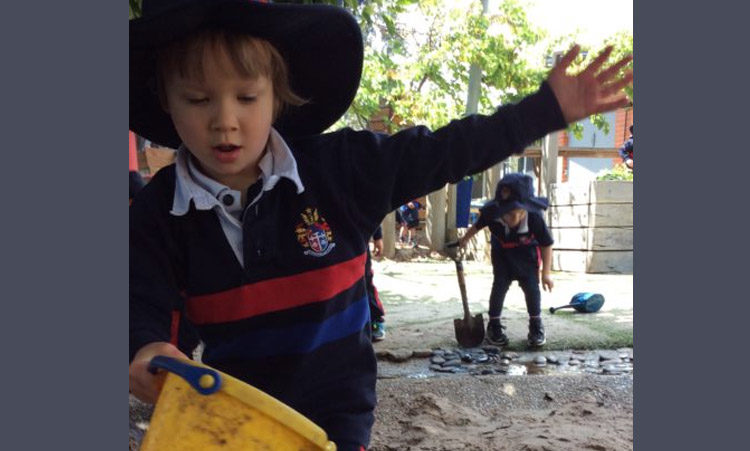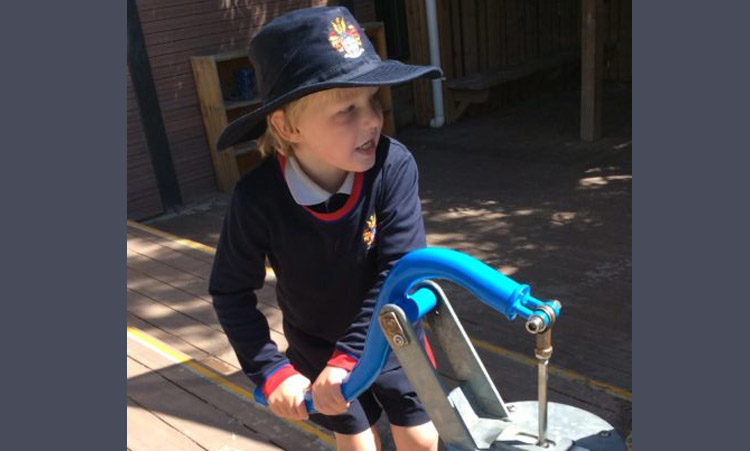 Boys can also wear thongs to school and have their socks and school shoes in their swimming bags to change into after their lesson. If you have any questions, please contact your son's classroom teacher or me.
A reminder that your son needs a supply of spare clothes which will be kept in his locker. Please check your son's clothes for any ELC spare clothes and return these as soon as possible. We have run out of spare underpants and socks, often needed after messy outdoor fun!
This Week's Parenting Tip
A flexible approach to raising kids
This year's unique challenges have brought a sharper focus on child-rearing styles. Parents who rely on one style have often struggled to meet the emotional needs of their children.
BGS parents have access to a free upcoming webinar on diverse styles of parenting, presented by parenting expert Michael Grose on Wednesday 11 November (8.00–9.00pm). This webinar aims to increase parents' ability and confidence to manage, nurture and build relationships with their children.
Register for the webinar and enter the voucher code METAPHOR at the checkout. Enter the school's name to verify your eligibility and your discount of $37 will then be applied to the order.
This voucher is valid until 31 December 2020. If you are unable to make the scheduled time, you can register and access the recording later.
Select 'proceed to checkout' and fill in your account details. These are the details you will use to login to your account and access your parenting material. 

Teaching & Learning
Year 1 Gratitude
The Year 1 boys have been focusing on gratitude during Circle Time. They have been learning about how gratitude is an important component of their wellbeing and that being grateful increases their happiness. Boys were given the opportunity to reflect on what it means to be grateful and what they are grateful for in their own lives.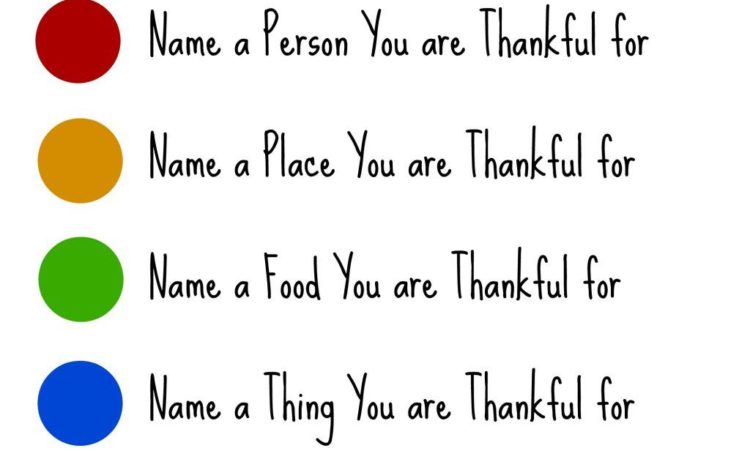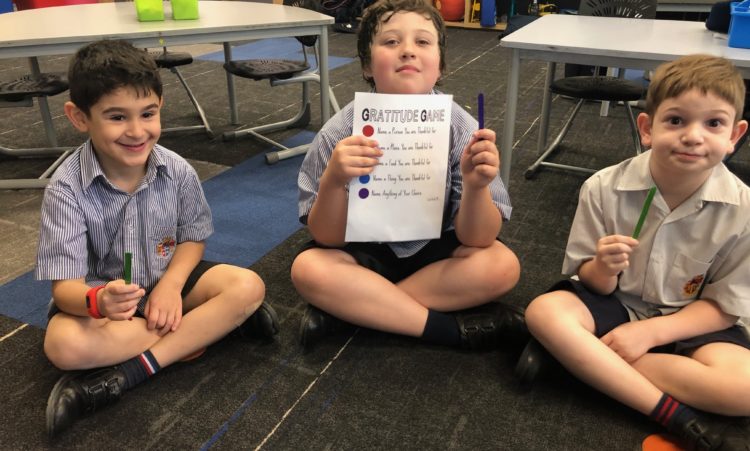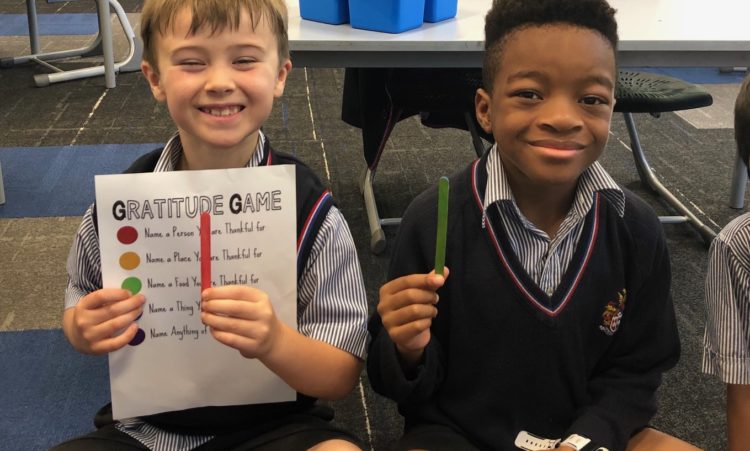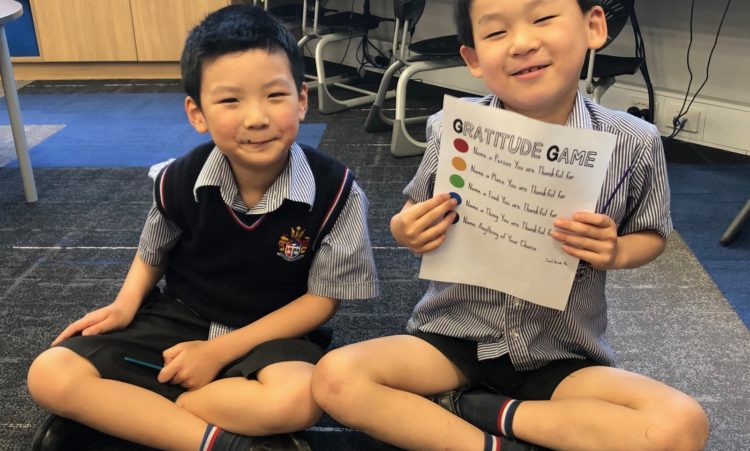 Many boys were incredibly grateful to be back learning at school amongst their peers and had developed a deeper appreciation for the more simple things in day to day life.
Simple pleasures such as playing in parks, kicking the footy with friends and being greeted by Mr Tellefson on the gate were mentioned frequently. Boys began thinking of people in their lives that they are grateful for and ways that they could bring joy to the important people in their lives to spread kindness.
Victoria Fisher
Year 1 Homeroom teacher
Year 4 Renewable Energy Sources
Year 4 boys this term have been investigating and researching matters related to sustainability, including looking at renewable and non-renewable energy sources.
The boys thoroughly enjoy working in groups, so we set a mini-project requiring each group to research aspects of one particular energy source. To that end, we had expert groups who taught the rest of the grade facts about their renewable or non-renewable energy.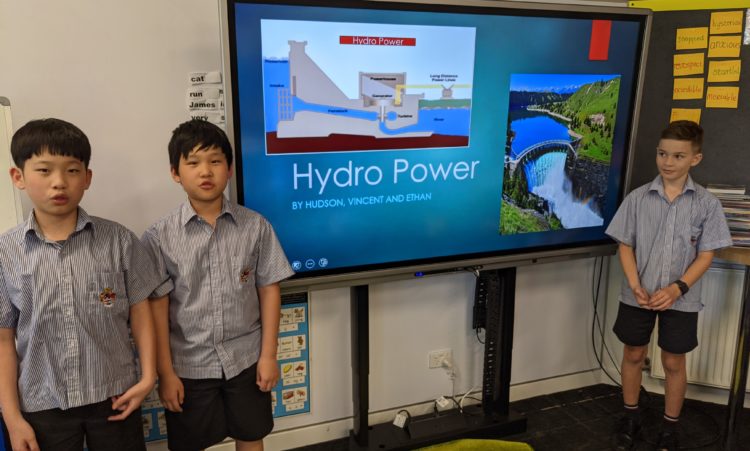 The boys provided an oral presentation and created a PowerPoint to enhance the report. Each group learnt how to effectively collaborate, develop positive work habits and strengthen their research and presentation skills. The boys now have a more established understanding of these topics. 
Anita Salems
Year 4 Homeroom teacher
BGS Business Breakfast

29 Years 300 Projects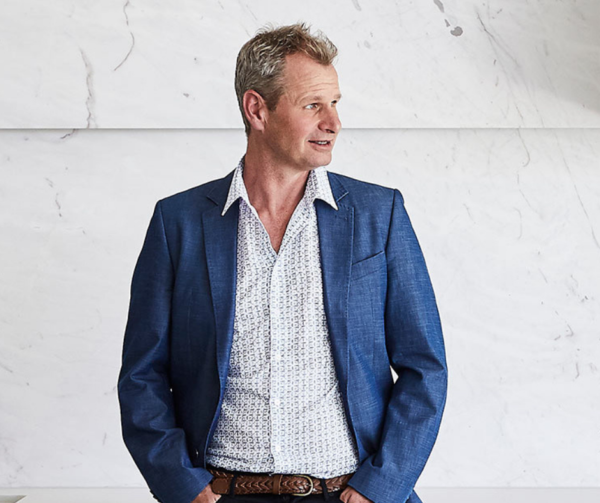 From the comfort of your own home, please join us at our next virtual BGS Business Breakfast on Thursday 19 November to hear the incredible business journey of BGS parent Nick McKimm, founder and director of McKimm.
Nick established McKimm in 1991 and 29 years, and approximately 300 projects, later Nick is known as a master in design, project management and construction. Nick's appreciation for detailing and architecture, complemented by property development and construction, has seen McKimm continue to grow and is now regarded as being one of Melbourne's most accomplished residential design and construction practices.
But has it all been smooth sailing? Join us for this BGS Business Breakfast where Nick will outline not only his pathway to success but also the lessons learned along the way.
BGS Blankets for sale
(Limited to 2 blankets per family)
Interested in purchasing a BGS crested blanket made from 85% recycled BGS school jumpers? Hurry while stocks last!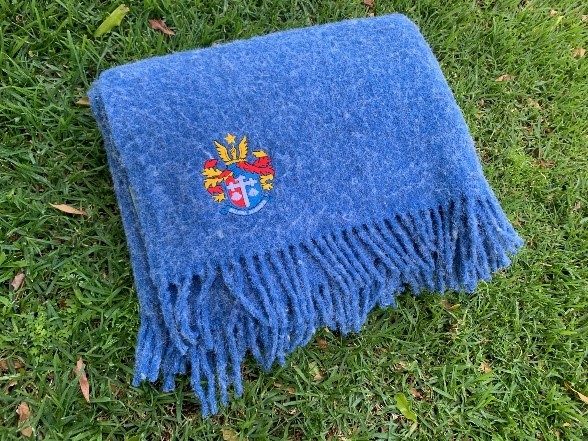 Through the extraordinary efforts of BGS mum, Rachel Binnie, who volunteers in our second hand uniform shop, an exciting upcycle project has taken place with our old BGS woollen jumpers.  Waverley Mills in Launceston, Tasmania was located which had the technology to repurpose our old school uniform jumpers – a much better option than the jumpers going into landfill.
Read other eNews from this week