A Word from the Headmaster – Ross Featherston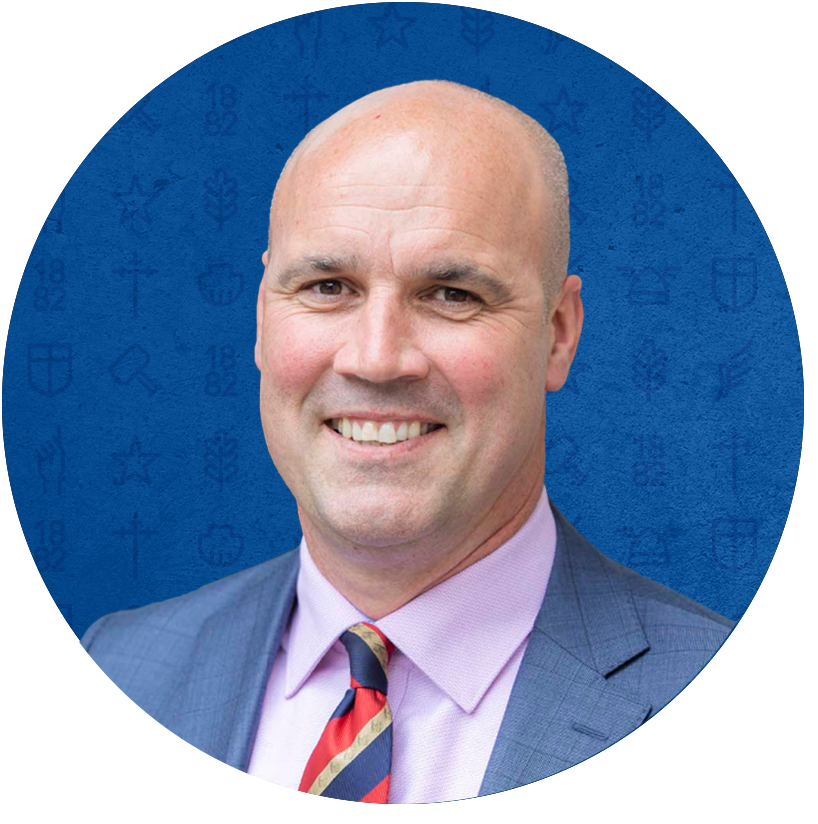 Stage 4 restrictions are now upon us and our landscape changes once again, with students returning to distance learning for the remainder of Term 3. I want to reassure parents that we are well placed to continue to support our boys in their learning this term.
By now, you would have received your new login details for The Hub and SynPortal. This is the first step in our plan to streamline parent communications via a new BGS app that will be trialled next term.  For any enquiries, please contact our MIS team.
As we have all found in recent months, keeping up to date with daily events can be a challenge so this new app is being designed to make it easier for you to access school information relevant to you and your son.
As I told the Year 12 students on Monday afternoon, please take care of yourself, each other and ask for help from the School if needed. Rather than looking at the next six weeks as one long stretch, try to be more present in the here and now and focus on one week at a time.
Knowing we have done this before and can do it again will give us the impetus to get through this and come out even stronger on the other side.
From the Deputy Headmaster, Head of Junior School – Peter Tellefson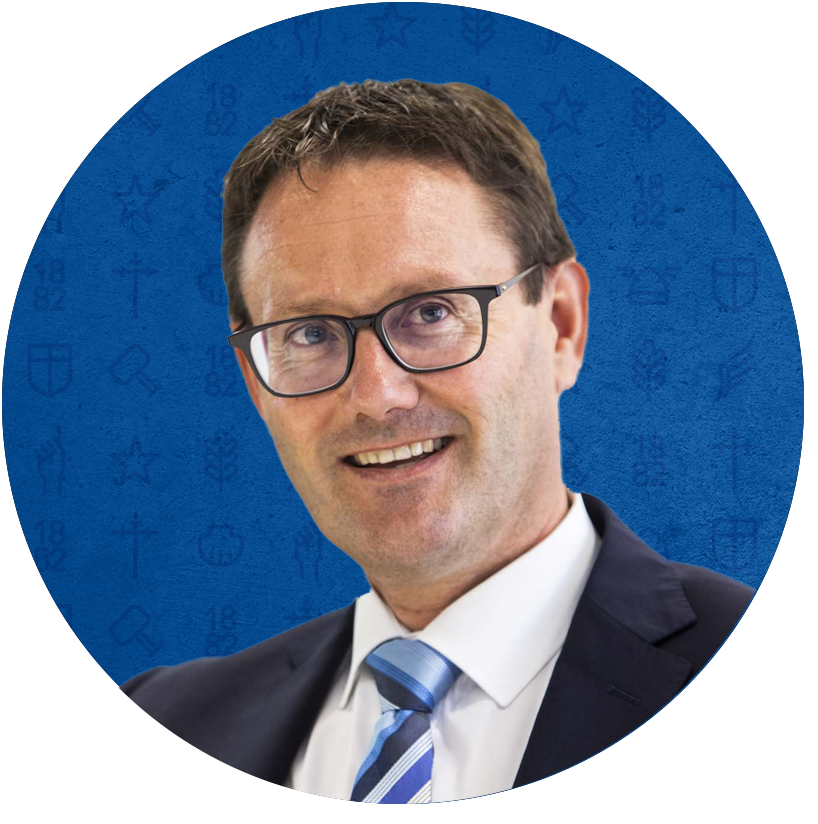 So often, we tend to think that learning occurs in one place and predominately that is in the classroom at school. I have seen during the Distance Learning journey that learning does not just take place in one space.
I have been fortunate to join Zoom sessions, as well as receive videos, photos and samples of work in Book Creator, celebrating learning that has been occurring as part of Distance Learning 3.0. Learning that takes place not in classrooms but living rooms, kitchens, backyards, on nature walks, supermarkets and some from beach locations or the ski slopes of the Victorian Alps. It reinforced to me how much learning is occurring in less formal places, not just the classroom.
When I visited our Year Level blogs this week, the breadth, depth, variety and quality of our Distance Learning 3.0 programs was obvious to see. A quick snapshot from our Specialist programs from Prep to Year 6 had boys creating collage clown faces, using acting skills to play the role of a pirate, learning names of a variety of fruits in French, improving hand/eye coordination and ball handling skills, researching Japanese artist Katsushika Hokusai, enhancing boys' understanding of kindness, compassion and hope through bible stories, and learning about living things that have a variety of external features.
We have cause to celebrate the learning that is taking place outside the classroom.
Take care.
Junior School happenings and reminders
We sent our final farewell, albeit from a distance, to our much-loved crossing guard, Patrick Bourke earlier this week. Patrick has been a regular in the school community for the past 7 years and we wish him well in his retirement.
From the Director of the Early Learning Centre –

 Amelia Barrow
Resilient boys in the ELC
This week may have begun with uncertainty for us as adults, however just like every other day the boys bounced through the doors excited about their day ahead. With blue skies above, we all enjoyed being outdoors in our wonderful playground, creating adventures and working together.
During these challenging times, our main priority as educators has been listening to the boys and supporting their wellbeing. Although they are so young, it is interesting to listen to their thoughts on what is happening, and how they are feeling about the changes in their daily routines. Boys thrive on routine and predictability, and what an important time it is for us to provide this to them.
On Monday and Tuesday, we had one on one time with each of the boys to 'check in' and spend valuable time together. A generalised perception of boys is that they don't like to discuss their feelings, however we were proud to see that by providing a safe opportunity to chat, the boys could articulate a range of emotions.
It is important to recognise and acknowledge that 'it's okay to feel whatever feeling you may feel'. This has also been explored through the boys' creative art experiences and physical education programs across all four rooms. Through these hands-on activities, the boys could creatively and physically express their thoughts and ideas.
We look forward to providing a range of Distance Learning opportunities for all of our ELC boys during the Stage 4 restrictions, and know the boys will love our weekly catch-ups via Zoom.
We will continue to work together for the best of each boy's wellbeing and development. If you have any questions, please contact your son's teacher or me via email. We will miss the boys' energy and laughter. Stay safe!
This Week's Parenting Tip
School Refusal
School refusal, sometimes called school avoidance or school phobia, is not uncommon and is a complex issue as there is rarely a single cause. School refusal affects children of all ages across primary and secondary levels, often occuring during times of transition at school, and may start gradually or happen suddenly.
The Covid-19 pandemic has disrupted the educational experience of all students, affecting some more than others. In this edition of SchoolTV, parents will learn:
the signs to look out for
the differences between school refusal
school withdrawal and absenteeism
the effects of school refusal on academic achievement and relationships
steps to take in helping to manage school refusal
Nationally Consistent Collection of Data on School Students with Disability (NCCD)
Each year, all schools in Australia participate in the Nationally Consistent Collection of Data on School Students with Disability (NCCD). Criteria is used to identify students that receive reasonable educational adjustments or assistance because of a disability as determined by the Disability Discrimination Act 1992, and the Disability Standards for Education 2005. The NCCD has been progressively implemented since 2015 and has recently been linked to funding for schools.
The NCCD provides State and Federal Governments with the information they need to plan more broadly for the support of students with disability. The School will provide data to the Australian Government in such a way that no individual student will be able to be identified – the privacy and confidentiality of all students is ensured.
Further information about the NCCD can be found on the NCCD Portal.  If you have any questions about the NCCD, please contact David Eggleston
Competition time
What are you planning to do with your family to get through the next six weeks? The Crowther Centre is running a competition with some BGS Jigsaw puzzles as prizes. See the Crowther Centre eNews for more details. 
Distance Learning 3.0
Although the boys are out of sight, they're definitely always on our minds. Keep sending us your Distance Learning photos so that we can share it with the community. 
See our Week 4 gallery by clicking on the below.