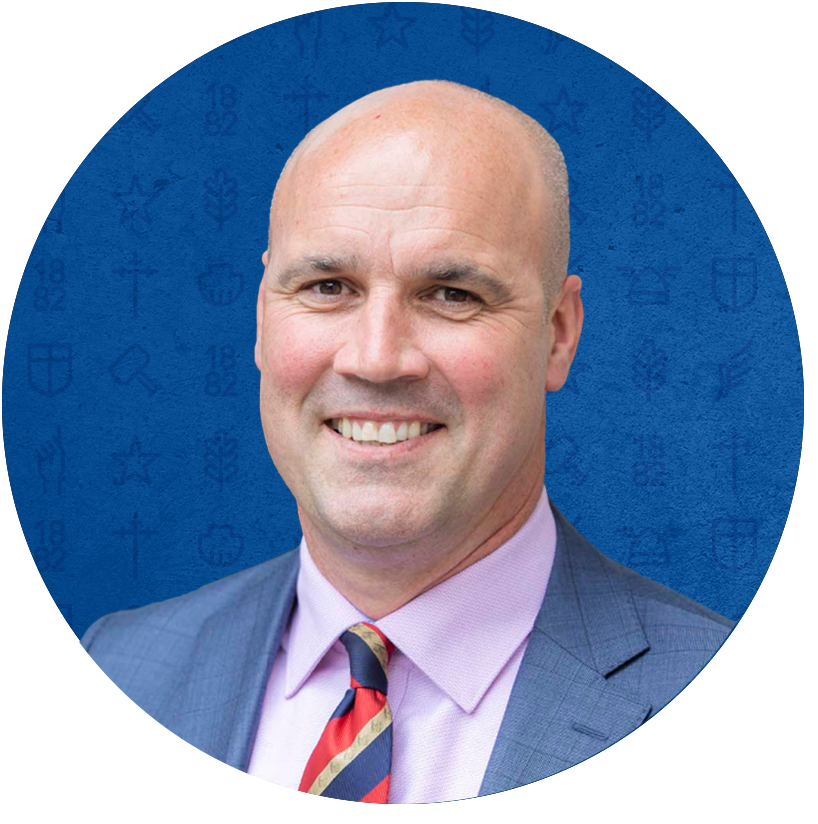 Ross Featherston
The Headmaster of Brighton Grammar School
Today is launch day for the new BGS app, which is now available for all parents to download.
You will have received an email from our MIS team this week with your unique username (the same one you currently use to access SynPortal and The Hub) and an email from me today with more information about the app.
Please take the time to download the BGS app (which will eventually replace SchoolStream) and view our dedicated webpage so you can stay well informed of all school information relevant to your son, most importantly using a single sign on.
We hope you find it useful and that it makes your life a little easier, something we all need.
Stay well, and happy Mother's Day on Sunday to all BGS mums.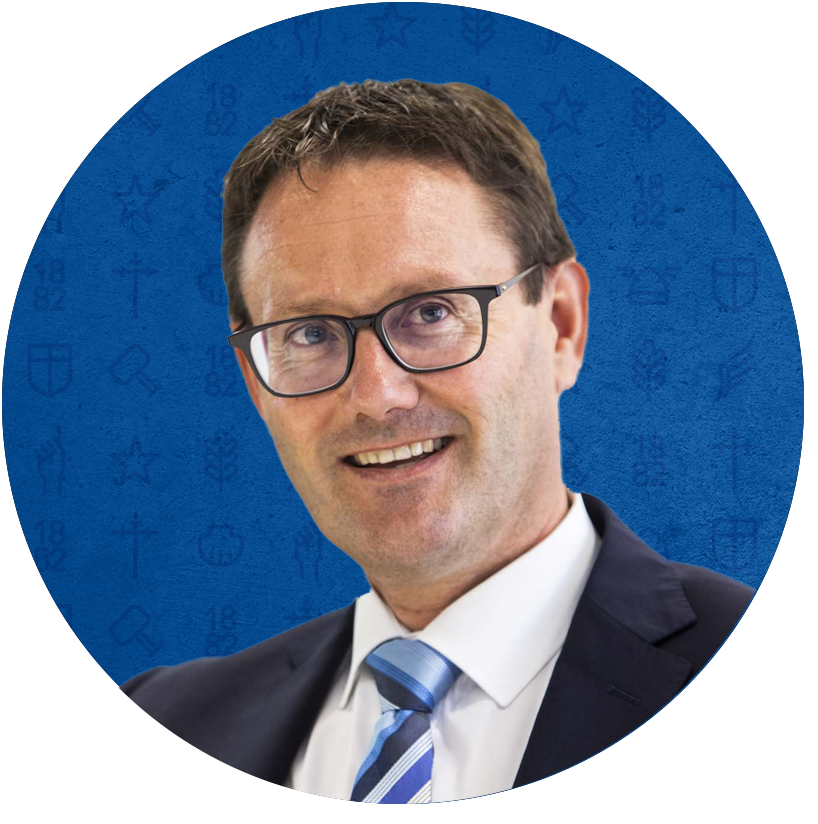 Peter Tellefson
Deputy Headmaster, Head of Junior School
I enjoyed my time with our Year 4 boys at Camp Burnside on the Anglesea foreshore last Thursday. It was fantastic to see the boys having fun, supporting each other and enjoying each other's company as they rotated through canoeing, surfing and beach games throughout the day. 
The boys are very fortunate to be provided with the variety of learning experiences on offer at BGS and the Outdoor Education program is an extension of the classroom in many ways.  Circle Time, Mindfulness and our Effective Learner model were all evident over the three days. Congratulations to the boys and thank you to Anita Salems, Scott Werry, and our Outdoor Education staff David Gemmell and Bianca Bell.
Best wishes to our Year 3 and Year 5 boys who will be participating in the NAPLAN testing next Tuesday, 11 May to Thursday, 13 May. For these boys, there has certainly been no particular build-up that in turn creates stress or anxiety for them. 
The NAPLAN testing is a simple snapshot on a given day in comparison to what I would describe as an 'ongoing video', which is of greater value over the course of the year. Fortunately, our boys are regularly provided with the opportunity to complete work under test conditions which provides them with experiences to complete the NAPLAN with confidence.
Junior School happenings and reminders
Our boys and staff look forward to our Prep to Year 6 mums joining us tomorrow from 8.30am for our Mother's Day Celebration. Borwick House choir boys and mums please go directly to St Andrew's Church at 8.15am. For all Prep – Year 6 boys not in choir, the morning will commence in your son's classroom and then across at St Andrew's Church. Best wishes to all our mums for Sunday, enjoy your day!
Our Year 6 Outdoor Education Program begins next week with 6 Investigator and 6 Endeavour heading off to the Gippsland Lakes on Monday. I look forward to spending time with our Year 6s and staff next Wednesday and Thursday; Dean Bryan will be responsible for the Junior School in my absence.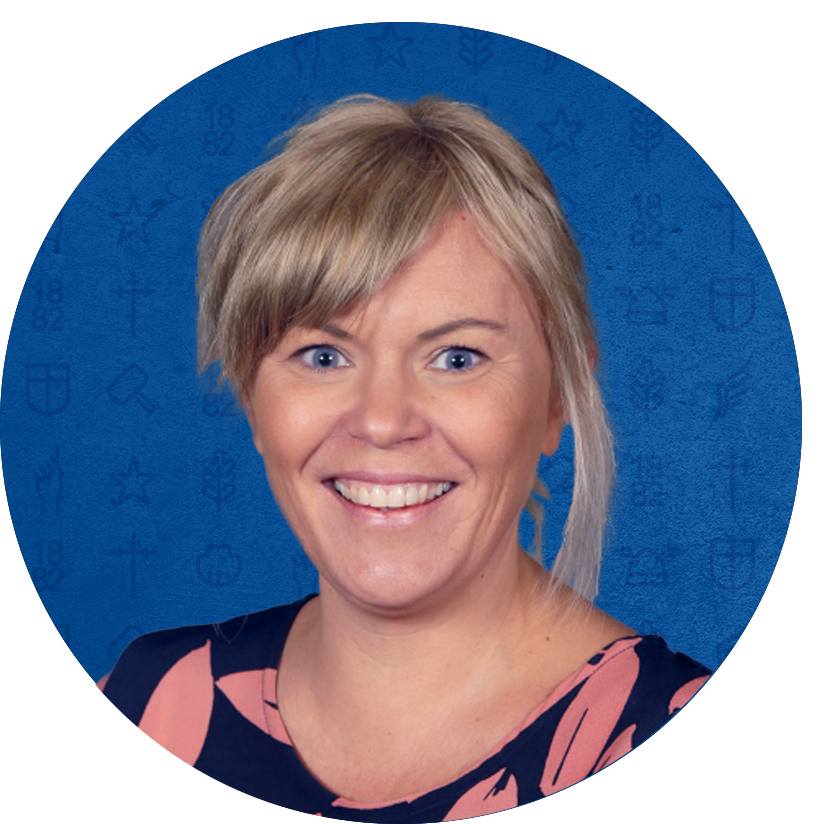 Amelia Barrow
Director of the Early Learning Centre
Celebrating mothers in the ELC
There was been a lot of secret business going on, preparing for our special mothers' evenings. With open doors across each year level, there were a variety of activities and experiences for mothers and sons to participate in.
Manicures were a highlight as we had talented boys apply exciting designs to each mum's nails and questionnaires to complete – a nice way to document current memories to keep in their portfolios.
Our handmade photo booth was a hit with Kristie McCormick as our photographer. A big thank you to all of our mums and special guests for supporting this lovely event. We do hope the spoiling continues!
A friendly reminder that the new uniform is a 'mix and match' uniform which supports our wonderful Melbourne weather. The School hat is not worn this term, however on high UV days we will apply sunscreen. We are running extremely low on spare clothes and ask that you double-check at home for spare BGS clothes labelled 'ELC'. 
Our ELC Parent Teacher Interviews will be held next week via Zoom.
We would like to wish all of our mums a wonderful day this Sunday and hope you are spoilt with relaxation and love.
Social Media and Digital Reputation
Social media has become such an integral part of young people's lives. Modern teens are learning to do most of their communication whilst looking at screens instead of another person face-to-face.
As such, they are missing out on crucial social skills. Depending on how they communicate online, what language they use, or what they post or share, their digital reputation can be negatively affected.
Many teenagers struggle to understand that once information makes its way onto the worldwide web, it can be almost impossible to remove it. As a parent, it's important that you are aware of what your children are posting and what picture they're painting of themselves online.
Last week, Cyber safety expert Susan McLean ran a presentation with our Year 6 students on how to keep safe in cyberspace, including how to be a good digital citizen. There is an abundance of information for parents on how they can help encourage their child to be responsible and respectful online. 
Teaching & Learning
Kaboom Percussion
On Friday, Kaboom Percussion entertained Prep – Year 2 BGS and FGS students with a fabulous hands-on show which the students enjoyed immensely. Students were fascinated by the instruments made out of recycled materials as Kaboom created music by using pens, buckets, bottles, sticks, suitcases, thongs and tubes. Read more…. 



House Cross Country
Our Prep to Year 6 students competed in the 2021 House Cross Country last week and the determination, and resilience that the boys demonstrated as they tried their best was superb! Read more…
Read other eNews from this week