A Word from the Headmaster – Ross Featherston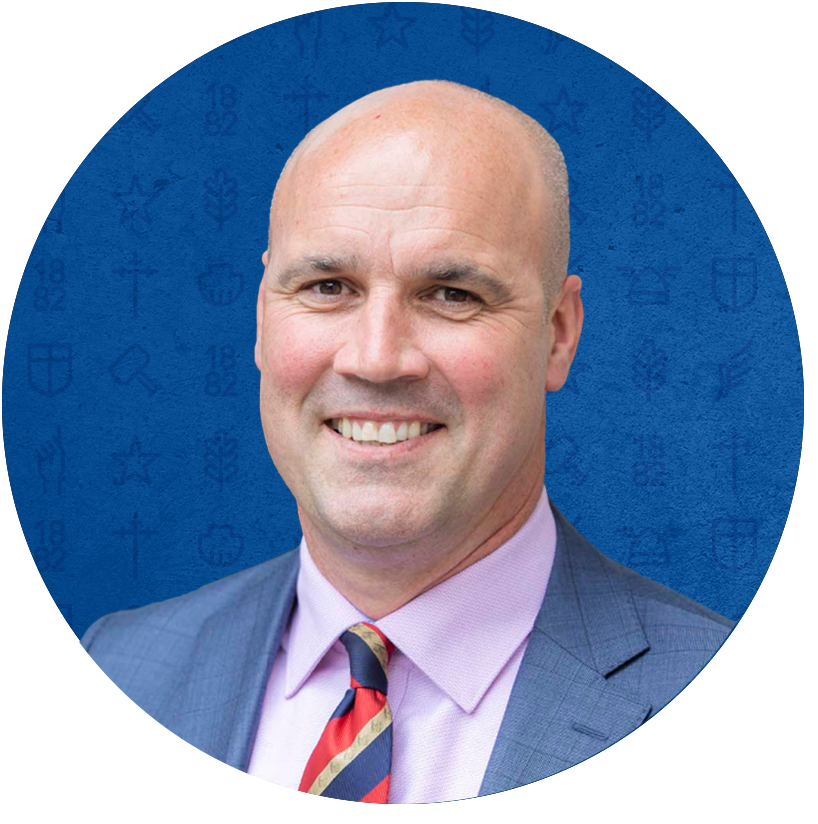 Despite the current restrictions, there is still a lot of learning happening at BGS.
We welcomed VCE Biology students back to school on Saturday morning to undertake a SAC, with more VCE assessments planned for tomorrow and this Saturday. 
Last night, the Junior School hosted a panel discussion webinar for Lower Primary parents, to provide information on distance learning specific to Prep – Year 2 boys. Tonight the Secondary School will host a similar panel session to update parents of VCE students on the latest information from VCAA and provide an opportunity for them to ask questions of Heads of Faculty. See Crowther Centre news for more details.
Over 300 parents gave us feedback on distance learning via our parent survey and I am grateful for your thoughts and comments. I am pleased to report that 80% of parents are satisfied with our current program and we recorded high approval ratings for quality of teacher contact and support (84%) and parent communication (81%).
My thanks also for continuing to support your sons by providing a learning environment at home that is conducive to study. I know it has been challenging at times and as a school, we are keen for on-site learning to resume for the boys as soon as possible. I will update you when we receive further directives from the State Government.
Stay well, and happy Mother's Day on Sunday to all BGS mums.

From the Deputy Headmaster, Head of Junior School – Peter Tellefson
Our Mother's Day celebrations are always a highlight on the Junior School calendar.  Our virtual Chapel service this year pays tribute and thanks our mums for all you do; the continued support and contributions from our mums ensures Wilson House is a better place.
Thank you to Junior School Chaplain, Father Lord; Chapel Servers, Christian Field, Tommy Sloan and Matheus Judah; Junior School Vice Captain, Jack Carson; Headmaster Ross Featherston and the Year 6 Borwick House Choir members for their contribution to the video. Jack's reflection is beautiful and the Year 6 choir piece is superb. The service is also available for viewing on the JS Red Square tab via the Year Level blogs.
As time passes, we are aware the boys continue to miss the social connectedness and daily interaction withe their peers.  Last week's whole school assembly saw School Captain Jack Clarkson and Junior School Captain Kenneth Yeung challenge the boys to reach out to one another, stay connected and be 'together as one' as we manage these challenging times. We are continuing to explore options to keep the boys connectedness through the Distance Learning phase and the JS Red Square provides a variety of experiences for the boys.
At this time of the year, our Year 4 boys and staff would have enjoyed their Outdoor Education experience at Camp Burnside on the Anglesea foreshore. I am most appreciative of the time, effort and creativity our Head of Outdoor Education, David Gemmell has shown as the Year 4 boys have participated in a rotation of activities exploring the outdoors: bush art, mindfulness cloud spotting, a backyard camp out/inside cubby house, damper making, storytelling and camp sing along.
Wilson House happenings and reminders
On the JS Red Square tab this week from Friday morning, we have included the Junior School Mother's Day Chapel service and activities under Art, Chess, Design & Technology, Friday Fun with Mr Featherston and Music links. 
From the Director of the Early Learning Centre – Amelia Barrow
Outdoors is the place to be in the ELC
This week we have welcomed back more students who excitedly (and little nervously) joined their classmates. It makes you proud to see how the boys who have been back for a few weeks are guiding our returned friends with the new procedures and routines. 
With the weather returning to blue skies, we have adapted the indoor program so that the boys can spend extended amounts of time outdoors in the fresh air, exploring their environment and developing their skills.  Many thanks to parents for providing winter coats to keep the boys rugged up when outdoors.
For those boys who are continuing to stay at home, we would love to hear from you and share your son's experiences with the class. 
A reminder for all parents to respect the social distancing restrictions in our front garden, and to follow the set arrival and departure times for the different year levels to reduce congestion and provide a swift handover at both ends of the day. Please respect these measures we have put in place for everyone's safety. If your son or a family member is unwell and is being tested for COVID-19, we ask that you inform the School immediately as a precautionary measure. All correspondence is kept confidential.
We wish all of our ELC mothers a wonderful Mother's Day and hope that the boys fill your hearts with love and laughter.
Wellbeing checklist for children
While most children are resilient and seem to be demonstrating a remarkable capacity to manage during this challenging time, others are not faring as well. Some are experiencing a variety of emotions ranging from fear to anxiety, all of which are considered normal or natural responses to this current situation.
It is still important for adult carers to remain vigilant for any signs of unusual distress or behaviour and help your child focus on the things that they can control – such as their learning, diet, exercise and sleep. 
Teaching & Learning
Science from a distance!
From our older boys planning and conducting experiments, to our younger boys exploring mixtures and growing plants, all Junior School students have enthusiastically embraced Science from home this term. Read more. 
The Power of Music
Music creates a sense of belonging and participation. Across the world we have seen communities connect through music; singing across apartment buildings in Spain, joining virtual music ensembles from across the world and singing for our incredible health workers. Read more.