A Word from the Headmaster – Ross Featherston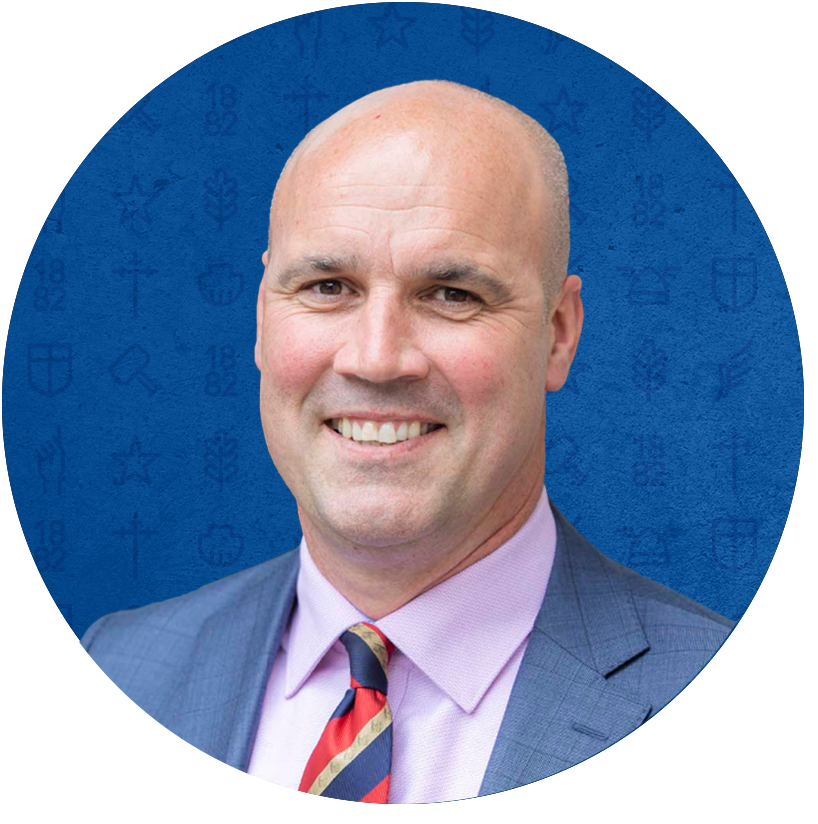 Welcome to Term 4. It was wonderful to see our VCE students on-site on Wednesday as they completed the GAT, and I look forward to seeing our Year 7, Years 10-12 and all Junior School students back at school from Monday, with our Year 8-9 students returning in the next few weeks. 
We have put together a parent guide for the top 10 protocols for the safe return of students and I encourage you to read these protocols which show the School is well-prepared for the boys' return and how you can help ensure their health and wellbeing.
I am proud of how the BGS community has worked together and stayed positive and optimistic during these uncertain times. This strong sense of unity shines through in the We Belong Together video, which features 300 videos of boys, staff and families collaborating to make music and having fun doing it, including my family. My thanks to all in the community who took part, and to the Music department for driving the project.
The release of this school-wide music project is a great way to start the term which will be a busy and productive one for our students.
From the Deputy Headmaster, Head of Junior School – Peter Tellefson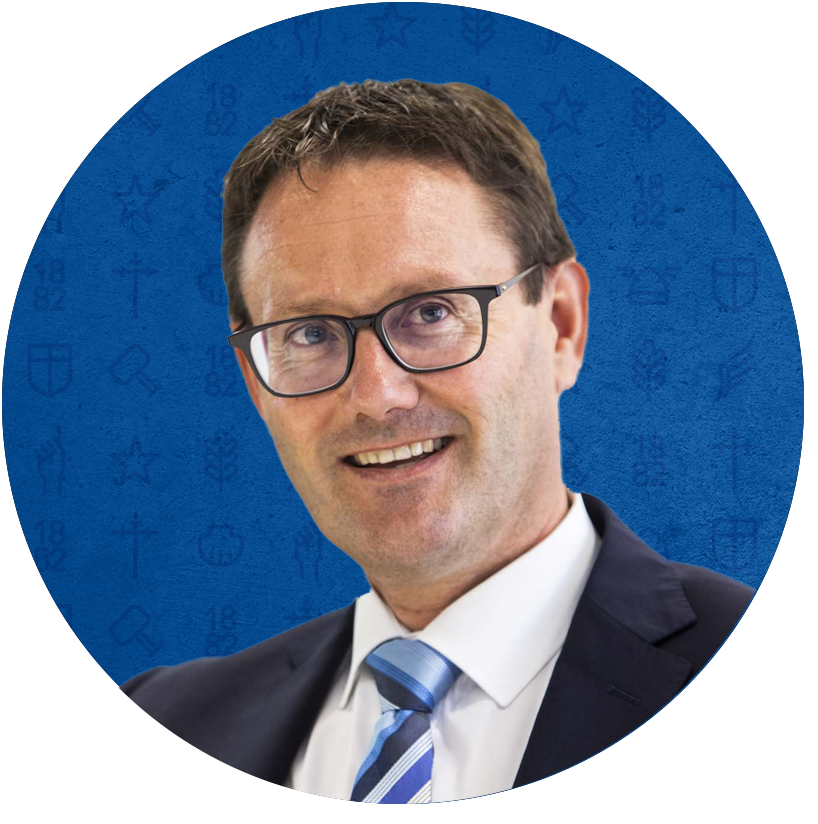 We are all excited and look forward to our Prep to Year 6 boys returning to school next week, my shoes have been polished and are ready for our toe-taps and my 'meet and greet' as the boys cross the yellow line in the car park.
It is natural that some boys may feel a little nervous, anxious and worried as they return to school.  All staff will reassure and support our boys in their transition and I am sure by the end of our first full week back our boys will feel connected, settled back into their school routine and happy to be back with their teachers and friends.
All is in readiness for our boys and staff to be back on-site with appropriate hygiene protocols and cleaning procedures in place.
Our ELC boys and staff have been back for the duration of this week which has been a great success with all boys, staff and parents happy to be back in the routine.
As I write this newsletter, my hope is that our Distance Learning experiences have come to an end. I am most appreciative to all boys, parents and staff for your support and commitment over the duration of Distance Learning.  We have all worked hard to navigate our way through these challenging times and our boys have been our main focus. In saying thank you, I make a special mention to our Junior School Director of Teaching & Learning, Joanne Davies and Teacher Librarian/JS ICT Coordinator, Pauline Anthony, for their excellent leadership and guidance behind the scenes to support our staff.  
The Art room was our final learning space to be refurbished and we waved goodbye to the portable classroom this morning.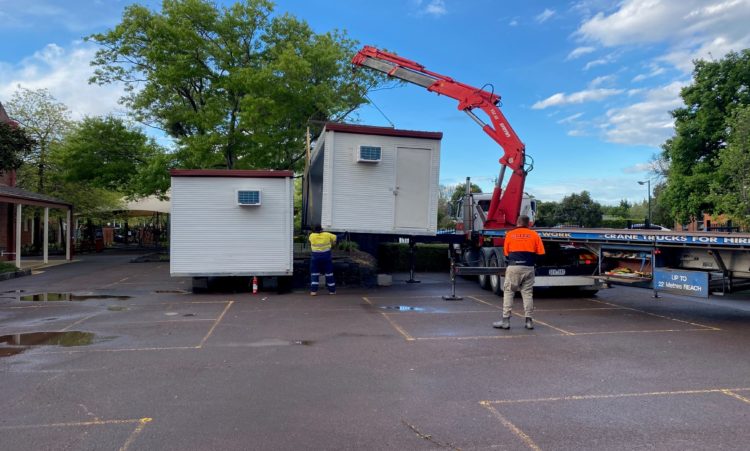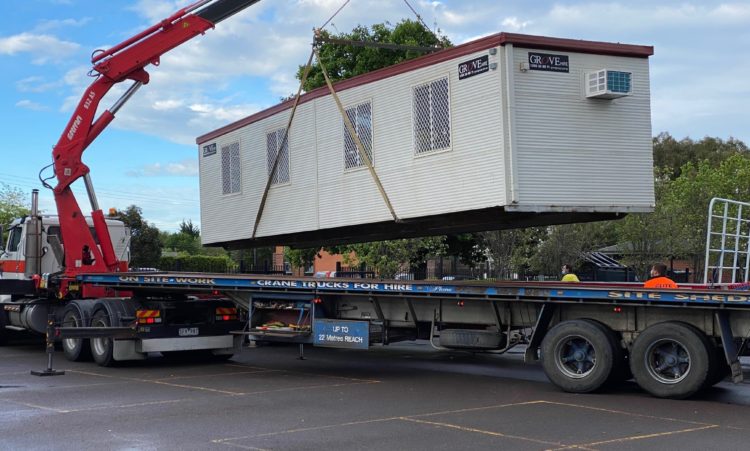 It will be great to welcome Prep to Year 6 students back on Monday morning!
Take care.
Junior School happenings and reminders
Monday 12 October
ELC 3 – 4 students continue at school with on-site teaching and learning.
Prep – Year 6 students commence on-site teaching and learning for Term 4.
All boys should wear summer uniform. 
Before/After School Care will be operational
Tuck Orders will be available via Flexischools.
APS Sport training (Year 5/6 Monday afternoon) and Music Ensemble rehearsals (Year 3 – 6 Wednesday/Thursday mornings) will not be in operation until further notice.
BGS bus services will not be operational until further notice.



Student Achievements
House Public Speaking competition
During the last week of Term 3, I enjoyed the opportunity to judge the Year 3 – 6 House Public Speaking Competition. The standard of competition was very high and we congratulate the following boys as Year Level winners. 
Year 3  Sam Sabin
Year 4  Lachlan Dever
Year 5  Ethan Davis
Year 6  Flynn Quill
2020 Percussion Awards
The 2020 Percussion Awards took place at the end of Term 3. This annual event is a highlight within the percussion calendar, allowing the boys to showcase their ability in a fun competitive environment used to drive excellence.  
With the online environment this year, the boys were required to submit two pieces recorded on video, to be adjudicated by Music staff Julian Schweitzer and Kurt Abell. With the competition so close this year there were two winners, Eddie Tong and Anthony Tian. Congratulations to these boys on their amazing performances!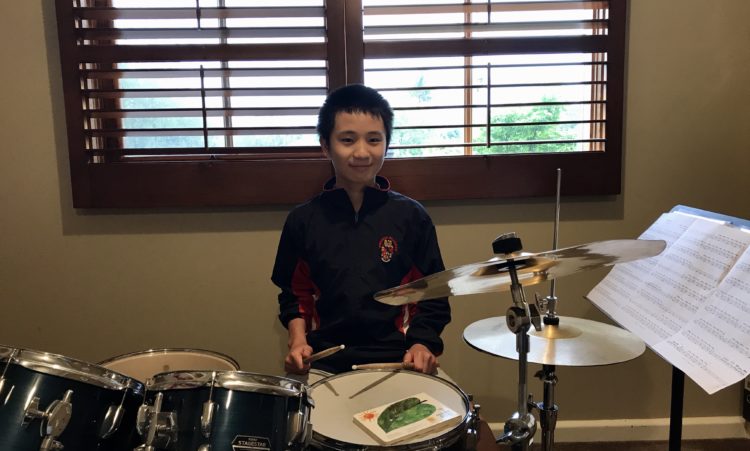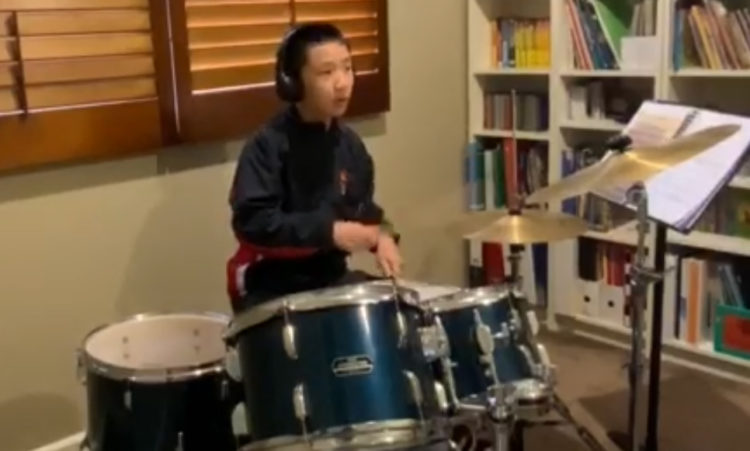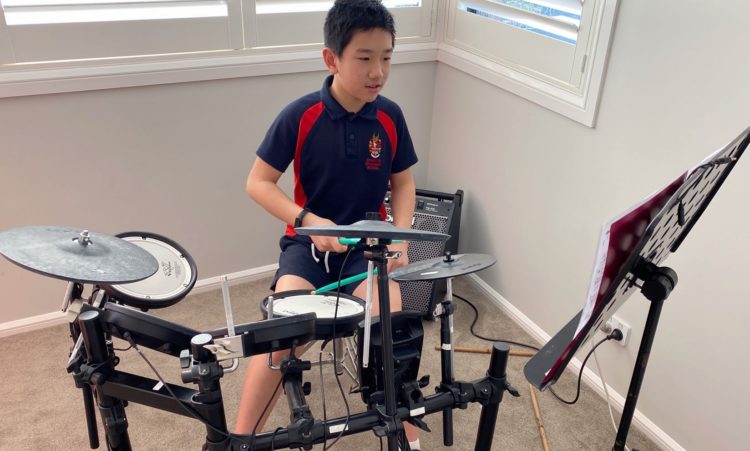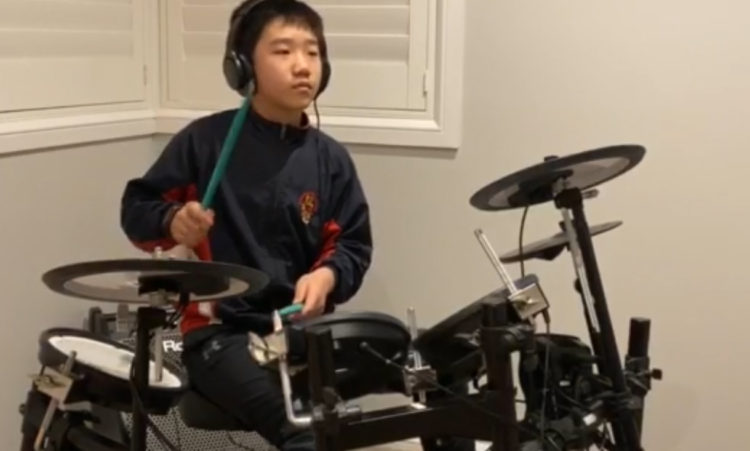 National History Challenge
Congratulations to the students who volunteered to take part in The National History Challenge. This exciting contest challenges students to use research and enquiry-based learning to discover more about the past. Each entrant worked independently following the set criteria to present an essay or PowerPoint, using both primary and secondary resources. The topics were varied, well researched and edited. Well done to Tom Hara, Luke Lawrence and Xavier Bates whose projects have been selected for the State and National Finals.
Xavier Bates – Global Pandemics
Hugo Faulkner-Aschman – The Berlin Wall
Nicholas Galinas – The Balkan Wars
Tom Hara – The Kneeling Protest
Luke Lawrence – Winston Churchill
Aiden O'Connell – Nuclear Energy
Kenneth Yeung – Impact of Vietnam War
From the Director of the Early Learning Centre – Amelia Barrow
Words cannot express the level of excitement we all felt on Monday morning when the doors swung open to welcome everyone back. Boys, parents and staff were all reunited for a special term ahead. We had so much news to catch up on and were excited to hear of a few of our boys becoming big brothers over the past month. We have also welcomed back staff members Margaret Coyne, Lucrezia Mecca and Sandra Ellich.
This week, the boys all drew a picture and sent a personalised message for their Buddies to have on their first day back at school next week. I'm sure they will enjoy the thoughtful gift.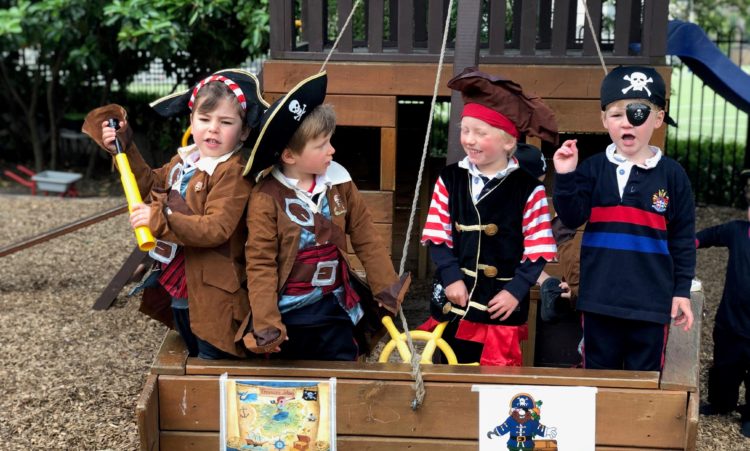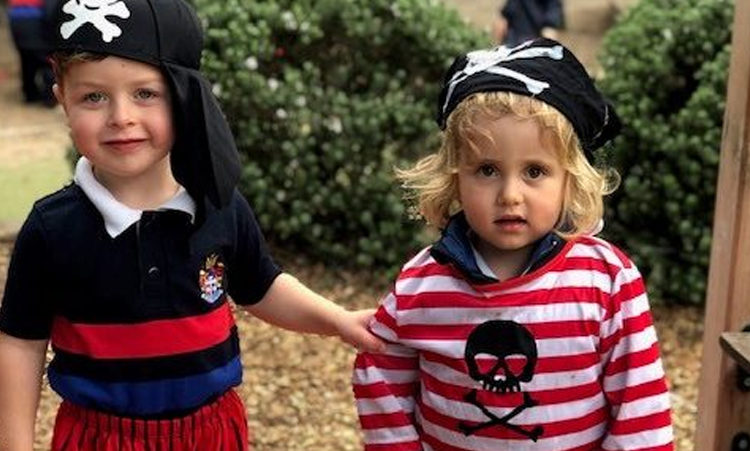 With the AFL final season in action, on Thursday 22 October we will celebrate with our own Footy Day where the boys are welcome to attend in their favourite footy or sporting colours. More information to come closer to the event.
Thank you to parents for continuing to support the ELC COVID-19 safe protocols and keeping us updated of any important information relevant to your sons.
This Week's Parenting Tip
Returning to School
The notion of returning to school on-site next week certainly comes with a mix of relief and excitement, as well as some anxiety. As a parent, it's natural to feel apprehensive about how well your child is going to transition after spending so much time at home.
Many children have enjoyed Distance Learning and the opportunity to work at their own pace. For other boys who thrive on the structure and routine of school and crave the social interaction that school provides, returning to on-site learning can't come quickly enough!
Regardless of how well your child has managed during the Distance Learning phase, it's important to keep in mind that it's normal for children to be unsettled by the thought of another big change. For some, it might feel like the first day of school all over again.  The following short video contains tips on how parents can support their child in the lead up to the big day.
Music brings the school together
Music has the power to bring everyone together, even when we're far apart. Congratulations to everyone in the School community who joined in the fun of making the We Belong video. We received over 300 video submissions from boys, parents and staff and we couldn't be more proud of the end result.
Special thanks to Music Department staff member, Hayden Brown, who has made the project come together so brilliantly. We hope you enjoy the video.
Jared Furtado
Director of Music, Head of Choral
OBGS presents COVID-19: How it's changed the game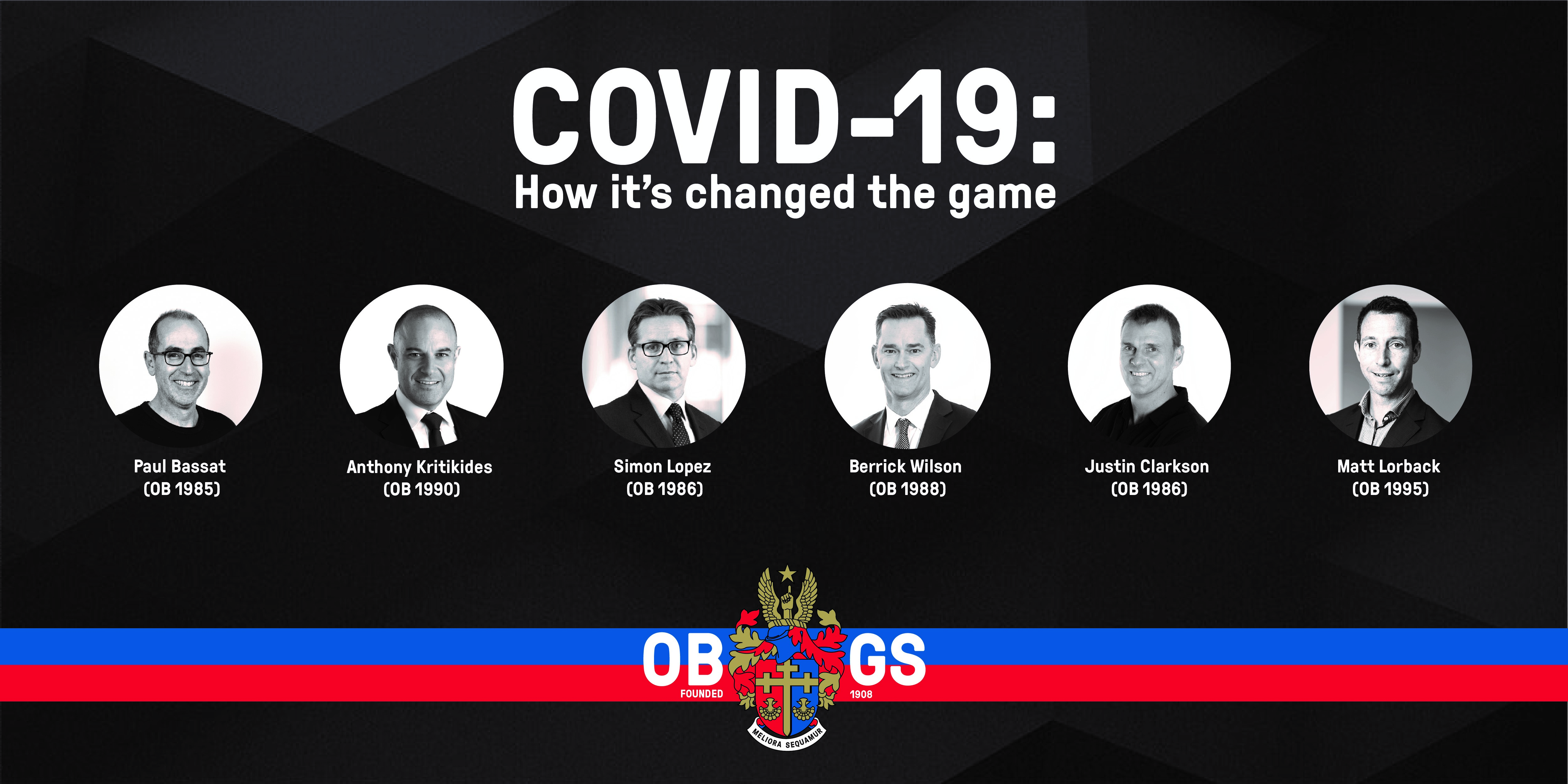 Hear how COVID-19 is likely to disrupt the business environment into 2021 with insights from those in the world of tech, entrepreneurship, equities, commercial real estate, restructuring, not-for-profits and even a touch of football.
Join our expert panel of Old Boys online as they review the impact of COVID-19, good, bad and transformative, on various industries both locally and globally.
Date: Tuesday 13 October
Time: 7.00pm
Bookings: Registrations open to all BGS Community, please register here to attend this free event.