A Word from the Headmaster – Ross Featherston
Can entrepreneurship be taught?
We think the answer is a resounding yes, particularly with a good understanding of what entrepreneurship is and what it isn't. Perhaps the best example of where this comes to life at BGS is through our iDesign project undertaken by all Year 8s in the second half of the year. (You will hear more on this as the projects progress and the presentations approach.)
For a few years now we have been talking with the Wade Institute of The University of Melbourne about how we can bring entrepreneurship to all students at a deeper level. Our relationship is deepening on a number of levels and I am excited to update you about some recent developments.
Recently, a small number of staff spent the weekend undertaking the Startup Sprint professional learning program with a range of professionals from industry and Masters of Entrepreneurship students from around the country. During the weekend intensive, they gained experience and confidence in teaching entrepreneurship to students. Later this term, a group of Year 9 boys will spend a whole week at the Wade Institute, working with BGS staff and Wade students on solving human-centred design problems.
Finally, we are very pleased to have the CEO of Wade, Georgia McDonald, speaking at out next BGS Business Breakfast on Thursday 23 May. Georgia is a business leader as well as a teacher and will address the question 'Can entrepreneurship be taught?'. If you're at all interested in this fascinating topic, I'd encourage you to come along and hear Georgia speak.
Have a great week – and a happy Mothers' Day this Sunday to all mums in the BGS community.
From the Deputy Headmaster, Head of Junior School – Peter Tellefson
Our Parent Teacher Discussions are an important process to ensure strong connections between home and school and provide teachers with the opportunity to give feedback to enable further progress. Thank you to all homeroom teachers and parents for your time this week to discuss each boy's progress and areas of focus required for Term 2.  All staff will shortly commence the process of writing Semester 1 reports providing feedback on attitude, effort and achievement.  These reports will be distributed in the last week of this term.
I enjoyed my time with our Year 4 boys at Camp Burnside on the Anglesea foreshore last Thursday.  It was fantastic to see the boys having fun, supporting each other and enjoying each other's company as they rotated through canoeing, surfing and beach games throughout the day.  The boys are very fortunate to be provided with the variety of learning experiences on offer at BGS and the Outdoor Education Program is an extension of the classroom in many ways.  Circle Time, Mindfulness and our Effective Learner model were all evident over the duration of the three days.  Congratulations to the boys and thank you to Alison Main, Paul Gurry, Matt Barker and our Outdoor Education staff: Carly West and Nathan O'Malley.
Best wishes to our Year 3 and Year 5 boys will be participating in the NAPLAN testing next Tuesday 14 May to Thursday 16 May.  For our Year 3 and Year 5 boys there has certainly been no particular 'build-up' that in turn creates stress or anxiety.  The NAPLAN testing is a 'simple snapshot' on a given day in comparison to what I would describe as an 'ongoing video', the video is of greater value over the course of the year.  Fortunately, our boys are regularly provided with the opportunity to complete work under test conditions which provides them with experiences to complete the NAPLAN with confidence.
Our weekly eNews is our main form of communication. It is essential that parents read the eNews on a regular basis to ensure they are aware of the day-to-day happenings within the School which, in turn, assists your son with his organisation and involvement in School activities. I am delighted to say our Junior School eNews had 550 unique hits last week (it's amazing what technology can do these days). Thank you to those parents who spend the time reading the eNews on a weekly basis. I also encourage you to read the Crowther Centre eNews to ensure you are aware of our focus within Teaching & Learning.
Junior School happenings and reminders
Our boys and staff look forward to our Prep to Year 6 Mums joining us tomorrow from 8.30am for our Mothers' Day Celebration. Borwick House choir boys and mums go directly to St Andrew's Church at 8.15am. For all Prep – Year 6 boys not in choir, the morning will commence in your son's classroom and then across at St Andrew's Church. This will be a wonderful opportunity for our community to express our appreciation to our mums, and the special morning together will conclude at approximately 10.40am.
Our Year 6 Outdoor Education Program commences next week with 6 Investigator and 6 Endeavour heading off to the Gippsland Lakes on Monday. I look forward to spending time with our boys and staff on the Program next Monday and Tuesday. Dean Bryan will be responsible for the Junior School in my absence.
From the Director of the Early Learning Centre – Amelia Barrow
Celebrating our Mothers in the Early Learning Centre
This week we have had a lot of secret business going on behind the doors preparing for our special Mothers' morning today. During the past fortnight, the boys have been busy making their special gifts and planning wonderful activities across each of the four rooms. There was a definite buzz in the building as we welcomed our mums and special guests. The 3 Bilby boys had activity stations set up for their mums to participate in: cupcake decorating and dancing the morning away! The 3 Wombat boys also explored a variety of experiences in the room with their mums: iced biscuits and singing a favourite song Skinny Marink. The 4 Wallaby class divided into four teams where they worked collaboratively to decorate a cello creating 'Four Seasons, four cellos'. They then danced to Love is in the air. The mums of 4 Bandicoot were pampered in the day spa set up by the boys before creating a group artwork in the shape of a heart. What a memorable morning we all had! A big thank you to all of our mums and special guests for supporting this lovely morning.
A friendly reminder that the new uniform is a 'mix and match' uniform which supports our wonderful Melbourne weather. We do not wear our School hat this term, however on high UV days, we will apply sunscreen. We are also running extremely low on spare clothes. Please double check at home for our spare BGS clothes labelled 'ELC'. Many thanks for your support on this matter.
Our ELC Parent Teacher Discussions will be held the week beginning Monday 20 May. Interview times will open next Monday 13 May, so please ensure you book a time with your son's teacher for his Term 2 Discussion.
We would like to wish all of our mums a wonderful day this Sunday and hope you are spoilt with relaxation and love!
Anxiety and Young People
We all experience anxious feelings sometimes – it might be about speaking in front of peers in assembly, sitting a music exam or even who will win the basketball grand final. These feelings are a normal part of life and can actually help us avoid danger and perform at our best. But for some people, their anxious feelings can be extreme, to the point where they become paralysing and disabling.
One in six young Australians (aged 4–17 years) experiences an anxiety disorder. There is no single cause for anxiety; instead, a number of factors can contribute, such as family history or genetics, personality traits and stressful life events (such as serious bullying, parental separation or the death of someone close). A recent article in The Age suggests that new approaches to managing children's anxiety focus on parents instead of children. Given that untreated anxiety disorders in children can lead to more serious issues in adulthood, parents need to understand how best to support an anxious child and, in particular, to avoid 'accommodating' their anxiety so that the child never learns that they can overcome their distress. 
Click here for a tip sheet providing some helpful strategies for managing your child's anxiety.
Teaching and learning
House Cross Country
On Monday 29 April, boys in Prep to Year 6 competed in the 2019 House Cross Country. The determination, resilience, team spirit and support that the boys demonstrated was exceptional. Well done to all boys who competed. Thank you to the House Captains, Sport Monitors and Year 6 boys who set a fantastic example for their fellow peers. Congratulations to the following boys who won Encouragement Awards and Year Level Champions. Special thank you to all staff involved for helping the afternoon to run so smoothly and to the parents who came along to support their sons.
Encouragement Awards
Year 6 – Will Bennett
Year 5 – Domenic Todarello
Year 4 – George Williams
Year 3 – Danny Liu
Year Level Champion
Year 6 – Will Rattray
Year 5 – Eli Botha
Year 4 – Hudson Hallinan
Year 3 – Charlie Anderson
Year 2 – Dante Salvo
Year 1 – Huey Bastone
Prep – Oliver Heath
Congratulations to Crowther House who were the Overall Champions and to Armstrong House who were awarded the House Spirit Award.
Glenn Garland
Junior School Sport Coordinator
Year 4 Outdoor Education Program – Anglesea
Last week, the Year 4 boys travelled to Camp Burnside in Anglesea as part of the Outdoor Education Program.
This trip provides the boys with a 'living away from home' experience and aspires to further develop the boys into resilient, community-minded individuals who contribute to a sustainable environment.
The three-day program incorporated an indigenous cultural session, beach games, canoeing, surfing, camp fire reflections, substantial day walks and teamwork activities.
This program is closely linked to the School's Effective Leaner model, with a particular focus on Learning Dispositions. This theme was a running narrative throughout the trip. The boys constantly discussed being ready mentally and physically, having a growth mindset when faced with a challenge and being courageous.
The boys worked hard, supported one another and it proved to be a highly successful and enjoyable Outdoor Education experience.
Paul Gurry
Year 4 Teacher, Middle Primary Coordinator
Gardening Club
Every week, an eager group of 'green thumbed' gardeners, come together to plant, cultivate, fertilise and water the vegetable patches by the tennis courts. Last week, these Gardening Club boys harvested their crops of lettuce, potatoes, spinach, beetroot and carrots. Following a clean and a fry-up, they were able to enjoy the fruits (or shall I say, vegetables) of their labour. Lead by veterans of the club Josh Fletcher, Lucas Barwood and Rishi Mahendranathan, the boys experience the life cycle of food from planting to plate. Next on the menu will be artichokes, broad beans and cauliflower.
Joanne Davies
Teaching and Learning Coordinator, Junior School
BGS Snowsports season launch
The BGS Snowsports Season 2019 Launch Parents' Function is happening on 17 May, 7.00–9.00pm at the Wyss family home.
The evening includes a presentation of key information for new parents, with the opportunity for questions and to meet other parents in your son's division. Boys from Prep to Year 12 are able to participate in Snowsports events.
Click here for further information and to register for the evening. Please note that this is a BYO event. 
If you have any questions about the BGS Snowsports program, please email Mathew Steed.
'Screen time' – Is it all bad?
According to an article in the Sydney Morning Herald earlier this year, teenagers between 15 and 17 years are the largest internet users in terms of age group. The article quotes a US study that graphed correlations between happiness and screen activities and non-screen activities (including sports, face-to-face interactions and homework). The correlation was positive for all the non-screen activities and 'uniformly negative' for the screen activities.
However, 'screen time' is not all bad. The study also found that teenagers who spend a small amount of time on screens are happier than those who spend no time at all.
If you are struggling to manage your tween or teenager's exposure to screens, wondering how much screen time is too much or how they could use screens more beneficially, join us for the upcoming Crowther Parent Workshop on Tweens, Teens and Technology. It is free for BGS parents and you will have the opportunity to hear from Deputy Headmaster, Head of the Crowther Centre, Dr Ray Swann and School Psychologist, Danielle Wolff and to discuss the issue with other parents in a friendly environment.
For other upcoming Parent Workshops, keep an eye on the Crowther Centre eNews.
A golden ticket raffle!
Friends of Music has been lucky enough to secure 2 VIP tickets to Roald Dahl's 'Charlie and the Chocolate Factory' musical. At Her Majesty's Theatre from August 2019, the prize includes:
2 front row dress circle Producer's Reserve seats
· Your own private lounge pre-show and interval in the Director's Box 
· A bottle of Domain Chandon on arrival in the Box
Tickets are $10 each or 3 for $25 – get yours now!
BGS Business Breakfast: Can entrepreneurship be taught?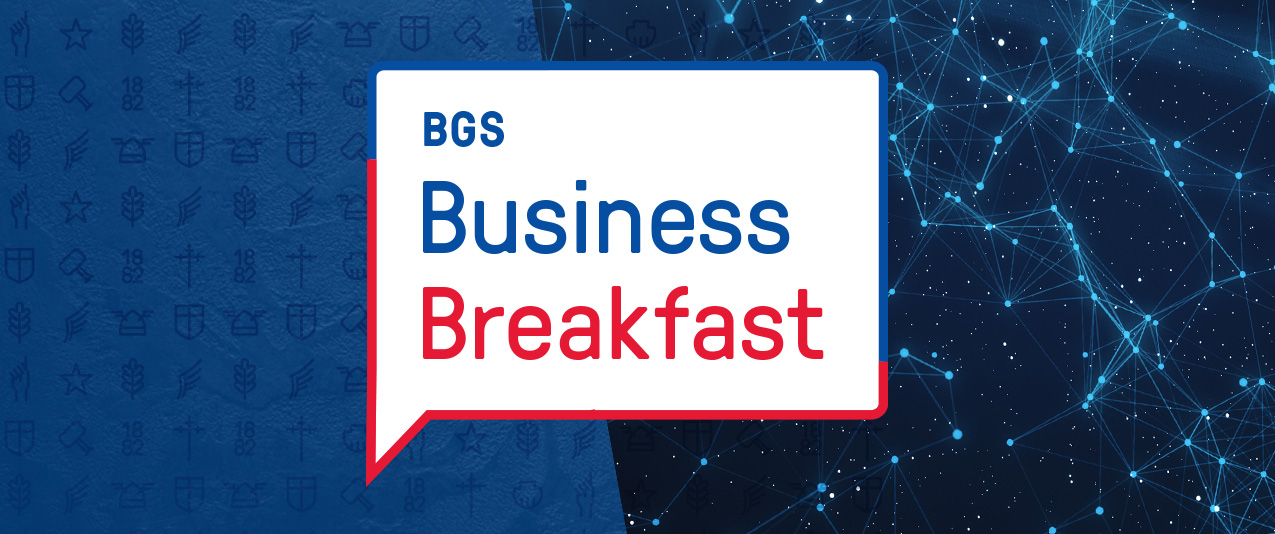 Our next Business Breakfast is fast approaching (23 May) and it is one you won't want to miss. We will be hearing from Georgia McDonald (business leader, teacher, mentor and Director of the Wade Institute of Entrepreneurship) on the topic 'Can entrepreneurship be taught?'
BGS is now partnering with the Wade Institute – come and hear more about how it is leading the way in the delivery of immersive education programs.
BGS Business Breakfast details and bookings.