A Word from the Headmaster – Ross Featherston
Academic Uniform Review update
As you would know, we are currently reviewing our academic uniform, to be ready for the start of 2019. Thank you to those in our community who gave us feedback late last year when we provided some draft concepts. This feedback was given to the Uniform Review Steering Committee and has informed the next iteration of designs.
The Committee is continuing its work with Jonathan Ward and our supplier, Noone Imagewear. We are on track to produce a uniform that has a contemporary feel, is flexible and comfortable to wear, and is better suited to the school environment and to boys' learning. The new design ensures that the uniform continues to reflect the values and traditions of BGS, and the key colours (dark/navy blue and red) will remain a feature. The Committee will be providing a further update very soon.
If you have not already done so (or if you have forgotten the details of the review process), I encourage you to visit our FAQs by clicking here.
Enjoy the week ahead.
---
From the Head of Secondary School – Dr Rachel Horton
Being new to Brighton Grammar School, I have spent some time reflecting on the things that distinguish BGS from my previous school – the qualities and characteristics that add up to make BGS unique. I have noticed many things over the past few weeks, but one that continues to stand out as an area in which we excel is student voice.
Student voice allows the students to have a say in what is happening at their School. Having a 'voice' enables them to be active participants and to help shape what is, after all, their community. At Brighton Grammar, student voice is not limited to the classroom; instead, the tone and expectations for the year are set and upheld by the student leaders. This can be very powerful.
For 2018, the senior boys have decided on the theme 'as one'. I was impressed to see School Captain Brad Marais address the staff before Term I started, asking us to support this message by encouraging the boys to be 'better men today than they were yesterday' (another catchphrase for the year).
Just this week, I sat in a room with the School Prefects and House Captains while they discussed mobile phone use both inside and outside the School. Again, I was impressed by their maturity and how well-considered many of their insights and opinions were. Their ideas for increasing social interaction at School were innovative. When students not only develop the ideas but also plan and deliver them to their peers, the initiatives have the potential to be more effective than any that may come from staff.
Another fantastic example of student voice was House Chapel this week, which was planned and presented by Hancock and School Houses. It was not only a lovely service, but the boys' messages around accountability were outstanding. The opening address from the service follows in this edition of the eNews.
Although student voice is not always appropriate, the overwhelming benefit of listening, responding and acting upon their ideas allows the boys to feel and know that they are valued members of the BGS community.
---
A new perspective on accountability
Good morning boys, teachers, Mr Featherston, Dr Horton and Father Poole. Welcome to the 2018 Hancock and School House Chapel.
This morning, our leaders are going to present to you the theme of accountability. While to some accountability may seem to be the 'forgotten' or misunderstood link in the four key values of our School, we believe that it is one of the most important, as it correlates strongly with the idea of 'As one' that the Year 12s are especially focusing on. Accountability to us is not only being responsible for your own actions, but for those of your mates and peers, knowing that all those actions will have consequences. We are encouraging you to be true to yourself and others by maintaining the School's, as well as your own, goals and standards. This year, we are aiming to rise 'as one' and we believe that holding yourself and those around you accountable to becoming a better man when you walk into School each day is ultimately what will further the profound success that exists among us.
So we invite you to listen carefully and engage in the Chapel we have to offer this morning. All us boys in Hancock and School hope that you all can walk out of Chapel this morning with a new perspective on accountability and how you can apply your day-to-day lives at Brighton Grammar.
James Bryan (Year 12) – Co-Vice Captain of Hancock
---
Great South-West Journey
The Year 9 boys have begun their 9/10 B2M program by embarking on the Great South-West Journey (GSWJ). After a few menu-planning sessions, the boys completed their packing last Friday before setting off on the Journey on Sunday. The packing day was a chance for the boys to spend time under the watchful eyes of their Group Leaders, from the external company AdventurePlus, as well as our BGS Outdoor Education team and some teaching staff who are attending. Ensuring that the necessary gear is taken, and the appropriate foods purchased and packed – and that those packs are manageable – are important parts of packing day. While there may be the odd item missing, the boys were generally very well prepared and seemed primed for success.
On Sunday at 6am, the boys may have been less primed for success – but there was an excited buzz about and so began the adventure! After a big morning of travel, the groups disembarked to their various starting points and set off on the approximately 240km Journey – 12 days during which they will hike through coastal landscapes, paddle down rivers and mountain bike through forests. Every boy's experience of this Journey will be unique; while they may travel through the same landscapes, they'll do so within their own personal journey. Each will grow differently, and be challenged differently, at different times and by different aspects. And each will come home with a new chapter in their own B2M story.
Peter Shepard
Deputy Head of Secondary School (Years 9–10)
---
Friends of Music Social Evening
On Monday 26 February, over 100 families from the Music community gathered in the Robert Sanderson Centenary Hall to launch Friends of Music for 2018. The evening consisted of performances by Junior and Secondary students, and addresses by Acting Director of Music Jared Furtado and Friends of Music President Suzanne Dow. The compere was Music Captain, Felix Gong. The focus of the evening was 'family and community', and there was definitely a buzz in the air as many attendees stepped out of their comfort zones and met other members of the BGS community. Formalities were concluded with a number of excited students being announced as music leaders across the School. For more information, or if you'd like to get involved with Friends of Music in a fundraising, volunteering or stage-crew capacity, please contact bgs.fom@gmail.com.
Jared Furtado
Acting Director of Music
Head of Choral
---
Icebreaker Week
Slime Time in the Library! As part of the Makerspace and Icebreaker week, Danielle Wolff and Lauren Murphy ran a DIY slime session. The Year 7 and 8 boys got very creative and certainly made a decent mess, but everyone had a tonne of fun. Boys were discussing primary colours as well as ingredient reactions, making it an accidental learning session. Not only were we learning but the boys were enjoying themselves and making new connections in and across year levels. Jasper Findlay (Year 8) made the best-quality slime, we think!
Lauren Murphy
Librarian (Years 7–8)
The boys had been talking about Icebreaker Week since the term began, as they eagerly read over posters promoting the activities that would be on offer. These activities were carefully designed to ensure boys from both year levels could interact and get to know one another in a safe and entertaining environment. The boys' favourite activities were Find-a-Friend Bingo (congratulations, Cameron McIntyre, for being our winner!), the Time Capsule and, of course, Slime Time. The Everything Urwin Centre Quiz was also a crowd pleaser, with lots of follow-up questions clarifying School rules and where to locate support staff around the building. Lauren and I thank the boys for their participation and enthusiasm, and the support they provided to each other while completing the activities over the course of the week.
Danielle Wolff
Secondary School Psychologist
---
Student Achievements
Congratulations to Captain of Diving, Luca Jarvis. On 24 February, Luca competed in the Victorian State Diving Championships. He excelled, winning the platform and finishing 2nd in both the 1m and 3m events – and recording personal bests in the competition. As a result of his performance, Luca has qualified for the Australian National Championships in Melbourne, which are coming up in April.
Diving is a growing sport at BGS. We dive on Wednesday afternoons and Thursday evenings, then compete against other APS schools on Saturdays in the lead-up to APS finals. If you are interested in trying out this sport, please see Luke Stewart or Tim Marshall to organise a trial session with our dive squad.
Luke Stewart
Director of Sport
---
The extra mile
Parents, has your son (or you) had a great experience with a BGS teacher? I'd love to hear stories of how our teachers have gone the extra mile. What has a teacher done for your son (or you) that you really appreciated? Please email your messages to Nicci Dodanwela in the Marketing & Communications department: ndodanwela@brightongrammar.vic.edu.au I look forward to hearing from you!
---
Career News
Items in the Career News include – 
– Morrisby Report, 13 March, all Year 10 students
– US College Sports Information Session
– Aviation at Swinburne
– Courses in cyber security
– 'Experience Clever' at La Trobe University
– What does a clinical neuropsychologist do?
– What is land surveying?
– A Day at Melbourne University
– Commerce degrees in Victoria
– Snapshot of Deakin University in 2018
If you would like any further information on any of these items, click here or see Dr Sophie Keele in the Careers Centre. 
---
BGS Cooking Corner
Quick and nutritious breakfast and lunchbox ideas for busy parents and growing boys from BGS Psychologist and nutrition expert, Danielle Wolff.
Scott Davies' Breakfast Smoothie
Ingredients
– 1 banana
– ½ avocado
– ½ cup strawberries
– ½ cup ice
– 1 teaspoon cinnamon
– 1 teaspoon cocoa powder (optional)
– 1 cup milk of your choice
 Instructions
Combine all ingredients in a high-powered blender until a smooth consistency is achieved.
Pour into a glass to drink straight away or pour into a takeaway bottle for an on-the-go breakfast.
This smoothie can also be made the night before, poured into icy-pole moulds and put in the freezer overnight for a healthy breakfast ice-cream!
---
BGS Breakfast Bios– You're invited!
Please join us for the first BGS Breakfast Bio for 2018 on Thursday 22 March at The International of Brighton. These breakfasts are a great way to meet other business-minded people in our community and to hear an inspiring story from a guest speaker.
Our speaker at this breakfast is Dr Lior Rauchberger, who is equally passionate about technology and innovation, and has found a way to merge the two for a living. Starting his working life as a medical doctor, Lior is now an entrepreneur of some calibre investing in companies that apply new technologies in new ways in health, business and education. These companies include his rapidly expanding consumer genetics business myDNA, and educational technology business Vivi, which is making an impact in classrooms around the world – including at BGS.
Highly regarded as Triple M's technology commentator, Lior speaks regularly about the impact of technology in our lives now and well into the future.
Lior will share with us his amazing entrepreneurial journey to date, what he loves about being an entrepreneur, how he chooses his business ventures, what's next and so much more!    
Click here for further information and to book. As seats are limited, we suggest you book now.
Particular thanks to our major partner, Berman Homes, whose generous support of our BGS Breakfast Bios program enables 100% of your attendance fee to be directed to the BGS Building Fund.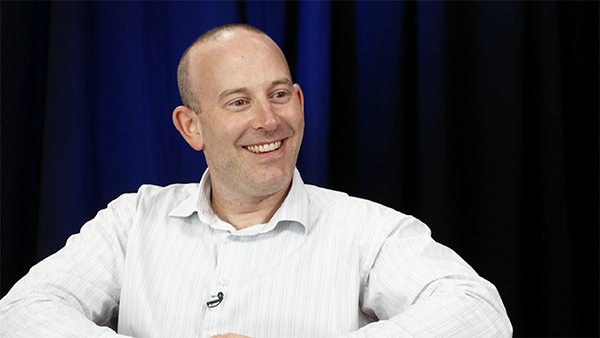 ---
Secondary School Dates for the Diary 
7–9 March
Year 11 and 12 House 3-on-3 Basketball Competition
8 March
Year 7 BGS/FGS Exhibition Debate
8 March        
OBGS – Class of 2017 Welcome
8 March        
Year 9 Welcome back from Great South West Journey
9 March        
Year 9 Student-free Day