A Word from the Headmaster – Ross Featherston

I have updated families this week on the proposed timeline for the safe, staged return of all students to face-to-face learning at Brighton Grammar in Term 4, following the Premier's announcement last weekend. To recap, the proposed timeline is:
Week beginning Monday 5 October 2020
ELC 3–4 students return to school for on-site teaching and learning.
VCE students return to school for essential assessments on-site and the GAT (Wednesday 7 October). 
Week beginning Monday 12 October 2020
ELC 3–4 students continue at school with on-site teaching and learning.
Prep–Year 2 and Years 10–12 students return to school for on-site learning.
Years 3–6 and Years 7–9 students continue to study by distance learning.

Week beginning Monday 26 October 2020
ELC 3–4, Prep–Year 2 and Years 10–12 students continue at school with on-site teaching and learning.
Years 3–6 and Years 7–9 students return to school for (staged) on-site learning pending the direction of the CHO and particular state-wide COVID related numbers being met.
As always, more details will be communicated to parents by Heads of School closer to the date for each staged return. Please be assured we are regularly monitoring government advice if any of the above dates change.
Despite the timeline not being one that we might had hoped for, we are concentrating on the positives. The Deputy Premier's comments regarding the continuation of previous plans relating to VCE examinations, special consideration, and ATARs are reassuring for our Year 12 students who remain our priority this year.
My thanks in advance to all families for your ongoing patience and support as we work through this process to ensure the safe return of the boys to school.
A Word from the Deputy Headmaster, Head of Secondary School – Dr Rachel Horton  

Following the weekend's announcement regarding the easing of restrictions and an eventual return to school for our students, although we all certainly hoped for an earlier return, it is important to refocus and continue to control those things that we are able to. A timeline is a positive step, however many of our students may be experiencing a range of emotions including ups and downs, so it's fitting that R U OK? Day happens to fall today (see article below).
The Heads of House and Heads of Year continue to work with the boys and encourage them to achieve what they can at the moment. As an example, the message from Ben White to Dixon House has consistently been to learn something new, be active in some way daily and also to do something you love every day.
This year we have been denied the opportunity to compete against other schools, but many of the boys have still displayed an immense amount of commitment and hard work in training and preparing for their sports. While other year levels will have another opportunity to achieve Colours, our Year 12s will not, so after a detailed process involving the Director of Sport and the individual sport coaches, special Winter Sports Colours were awarded this week in assembly. All recipients are fully deserving of the recognition of both their commitment and sporting talent and should be congratulated on their achievement. See the full list of award winners
Student Coaching Catch Up
Recently, the Year 12 boys who had coached Year 6 boys last year invited their student coaching partners to a catch up to see how their Year 7 experience was going, sharing from their first Secondary School year.
At the end of the session, a large group of the students also elected to stay back for an informal chat.  It was great to see the camaraderie our Year 12 boys have with the younger Secondary boys. 
Our Year 12 student coaches were keen to make the session count and hope to be able to follow up on their Year 7 coachee's progress again later in the year.  We thank them for continuing to take the time to demonstrate such powerful leadership as they head into the final stages of their VCE experience.
Brent Brickhill
Instructional Coach
R U OK? Day
Today is R U OK? Day, a national day of action aimed at reminding us that every day is the day to ask those around us 'Are you ok?'.
With the disruption COVID-19 has brought to our lives and the current social restrictions in place, it is possibly more important than ever to ask our family members, friends, work mates, and those in our community 'Are you ok?'. This year's message is 'There is more to say after R U OK?'.
Asking is not always easy, however there are many tips and resources on the R U OK? website that can help you to have this important conversation.
Jacqui Ormsby and Naomi Tham
Secondary School Psychologists
Old Boy Oliver Gunning shortlisted in Design Show
Oliver Gunning (OB 2014 and current BGS Visual Communication Design scholar) was recently shortlisted in the Art Threads global design graduate show at Swinburne.
Coming up against 4482 applicants, it was a great accomplishment to have been shortlisted. He created his designs around the Japanese myth of the Bakekujira and the role whales play in Japanese culture.
You can support Oliver by voting for his submission.
Matthew Wardell
Head of Visual Communication Design
Free the Flag
Recently, the copyright issues regarding the Aboriginal flag have been brought to light through the 'Free the Flag' campaign. The founders of Spark Health and Clothing the Gap have been raising awareness about the issue and we have recently seen the AFL clubs get behind the cause.
The Aboriginal Flag was designed by First Nations man, Harold Thomas. Harold has entered a licensing agreement with a non-indigenous company, WAM clothing, to reproduce the flag on clothing. WAM have been sending cease and desist notices to Aboriginal businesses for using the national Aboriginal flag.
Clothing the Gap received one of these notices and have launched 'Free the Flag'. Last week our Secondary School boys heard from the women behind the campaign, Laura Thompson and Lena Charles. Laura and Lena discussed the complex copyright issues, the history of the flag as well as possible solutions to make the flag free for all. 
BGS Business Breakfast 

How to stay at full strength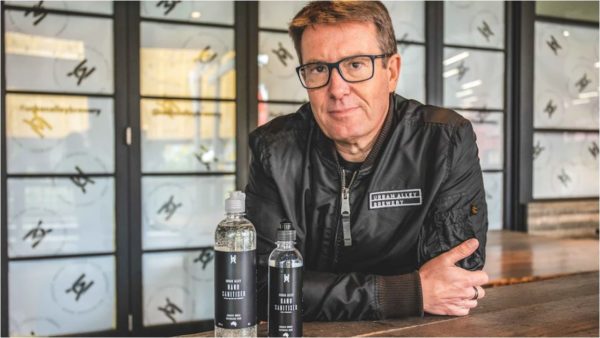 From the comfort of your own home please join us at our first 'Virtual' BGS Business Breakfast on Thursday 17 September to hear the incredible business journey of BGS parent Dean Grant, Urban Armour founder and CEO.
Date: Thursday 17 September, 7.30am 
Bookings: Free to attend, please register here
The BGS Business Breakfast program is a quick, fun way for members of the wider BGS community to connect with each other while being inspired by amazing stories of success of those connected with the School. The breakfasts are held quarterly and finish before 9.00am.
BGS Business Directory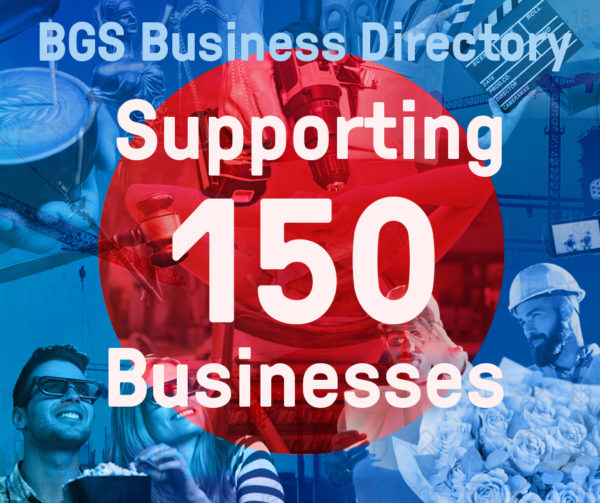 Don't forget to check out our BGS Business Directory, featuring over 150 businesses owned and operated by current and past parents, Old Boys and friends of BGS. 



Ross Williamson Scholarship 2020
The Ross Williamson Scholarship, provided and subsidised by the Anglican Diocese of Melbourne, is a short term bursary for boys whose parent/s are experiencing temporary financial hardship.
The scholarship is open to boys 13 years and over, who are baptised members of the Anglican Church and whose parents are in need of financial assistance to provide for their son's education at an Anglican Grammar School in Melbourne or suburbs.
If you are interested in applying, please complete the application form and send to the registrar (marked Confidential: Ross Williamson scholarship) by 30 September 2020.