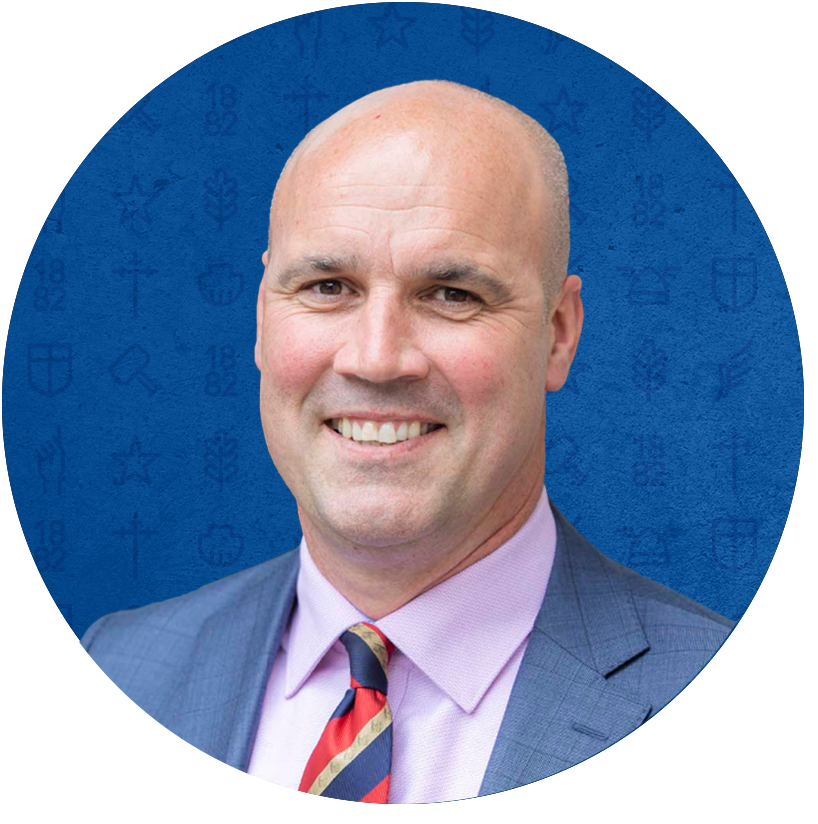 Ross Featherston
The Headmaster of Brighton Grammar School
As I stood under the Oak tree in the Quad this week, I observed that the School's vibrancy has once again returned with boys and staff now back on-site and more and more activities taking place.
I also reflected on the magnificent Oak, planted in 1931, which has been a silent observer of all that has happened at our school over the last 90 years and which stands as a symbol of strength and survival, quite fitting considering the past 18 months.
This week's activities included orientation programs in the Junior School, VCE examinations for our most senior students, sport training for boys across the school and a moving Remembrance Day service, where we took the time to remember the past and be thankful for what we have today. 
Finally, fostering a three cornered partnership between student, school and parents continues to be a priority and we are again seeking your feedback via our annual SIT parent survey.
Your opinions can give us insight on what is working well and where we can do better. I look forward to providing you with feedback in due course.
Have a good weekend.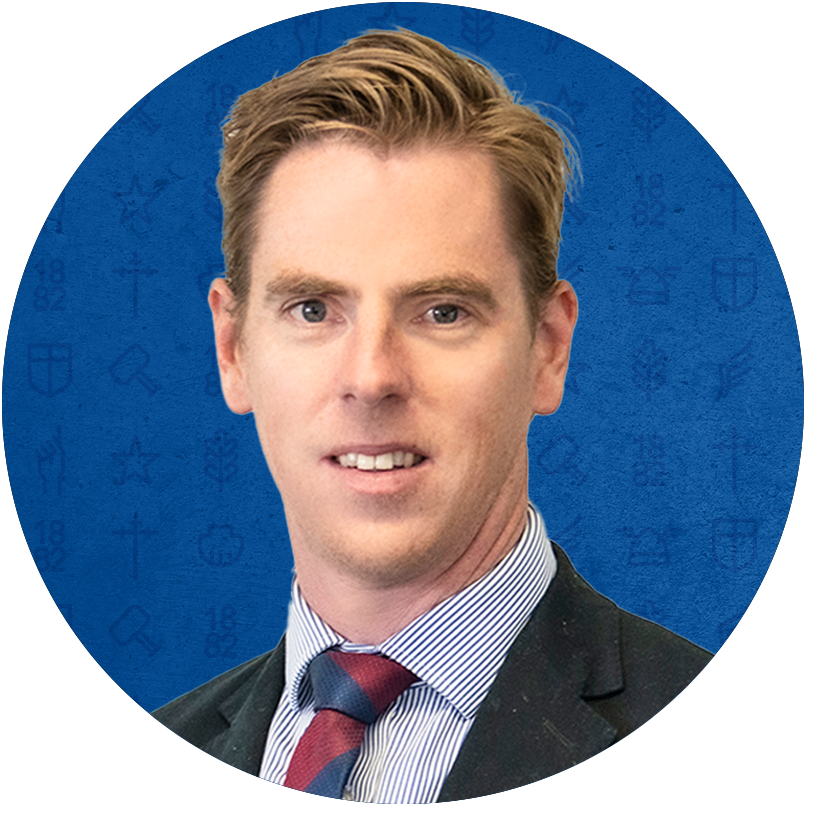 Simon Angus
Deputy Headmaster, Head of Secondary School
It has been wonderful to be a spectator at the many sporting activities that have recommenced this term as we gradually begin to reopen.
On Saturday, I viewed some sports training and internal games. Fortunately, the weather was great and the boys were happy.
I have also been out on the water with the First VIII rowing crew. They are looking strong and are enthusiastic to keep improving on the back of this year's Head of the River success. All rowers are enjoying training on the water, including the staff and coaches.
As I walk around the school, it is warming to hear music rehearsals back in full swing, with delightful sounds emanating from the music building. Many ensembles and boys are rehearsing for performances at Speech Night on 29 November. We look forward to bringing the BGS community together as one on this important evening.
As the end of VCE exams quickly approaches, I was pleased to see a good number of Year 12s attend Saturday Syndicate who also enjoyed the BBQ cooked for them. We wish the boys every success with their exams and look forward to all Year 12 students reconnecting for Valedictory day in December.
Meliora Sequamur.
Happenings and Reminders
Face masks continue to be mandatory indoors. Please ensure your son brings a mask to school with him everyday.
A reminder that the BGS Absentee Line has moved online and is no longer available to record student absences. Please use the BGS app to notify the School of your son's absence, late arrival or early departure. 
Speech Night at Robert Blackwood Hall, Monash University, Clayton is scheduled for Monday 29 November.
Being conscious of the need for a more efficient process for our families to buy and sell their second hand uniforms, the School has launched a new initiative to provide parents with the ability to trade uniform online via the Sustainable School Shop. You can learn more here.
Remembrance Day
Guest speaker at this week's annual Remembrance Day service was Elizabeth Paine, former Secretary and President of the Brighton Historical Society, and grandmother of  Old Boy Nicholas Paine-Ellis (OB 2011). 
In a pre-recorded address to the boys, Elizabeth focused on the stories of three Old Brighton Grammarians who enlisted to serve in past wars, who were all no different to the students of today. Members of the football and cricket teams, prefects, debaters and brothers, who paid the ultimate price for their country. These stories really brought to life the reality of our Old Boys who headed to war, and the sacrifices that were made by so many.
Elizabeth also spoke about the infamous cannon that is buried somewhere in the School grounds. It is one of 154 cannons distributed across Australia as war trophies after WWI. Ours was gifted to the School in recognition of the number of Old Boy lives that were lost at Gallipoli.
The Brighton Historical Society is located in the Bayside Arts and Cultural Centre, the old Town Hall, in Wilson Street. By housing an extensive collection of historical Brighton photos, documents, maps, art, artefacts and costumes, the Society keeps 'alive' and preserves the history of Brighton. The Society conducts exhibitions and publishes a quarterly journal filled with research and stories about the colourful characters, places and events in Brighton's history.
A recording of Elizabeth's address can be viewed here.
Lest we forget.
Kate Birrell
Alumni and Community Manager
Sport Has Returned!
How wonderful to see sport return to our facilities for the first time in over three months. We will continue internal training on 13, 20 and 27 November, with all competitive games against other APS Schools deferred until Term 1 2022. There are some subtle changes each week, so please continue to check the fixture weekly on the BGS website.
Spring Sport Recognition
After the cancellation of the APS spring sport season for the second consecutive year, we felt it important to recognise Year 12 boys who made a significant contribution to their sport. The following boys have been awarded the equivalent of Full Colours in their chosen sport:
Athletics
Caden Arnold, James Capp, Sam Flockart, Cam Hathway, Connor Marriott, Nathan Moore and Lucas Williamson who represented the School in the APS Athletics Finals since Year 9 (2018 onwards).
Snow Sports
Flynn Cooper and Harry Thom for their involvement every year since Year 7 and planned participation in 2021.
Water Polo
Tom Farrelly, Will Featherston and Sam Hayes who played First Water Polo as Year 10 boys in 2019.
Congratulations to these boys and thank you for your involvement over many years.
Tim Marshall
Director of Sport
BGS/FGS Book Club
Last Thursday, we had our book club meeting via Zoom with Firbank students and special guest Lili Wilkinson, author of the book in study, After the Lights Go Out. Lili shared with us what inspired her to write the book, and how she became interested in the preppers movement after reading an article online and the book, One Second After.
As part of her presentation Lili described the challenges and rewards of staying motivated as a writer. To produce a book, it takes many drafts and collaboration with publishers before the final product is released.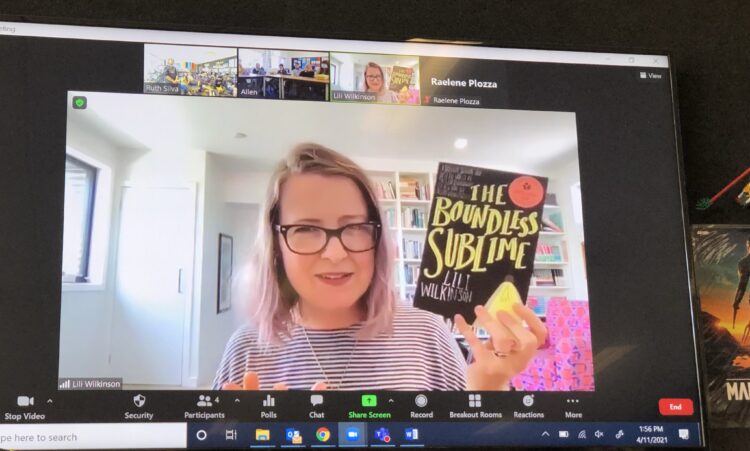 It was a very interesting learning experience listening to an accomplished author and sharing similar insights of the book with my fellow book club members. Book Club meetings can inspire anyone to read more and hopefully write more.
John Hall (Year 7)
UC Book Club Member
Anxiety about Climate Change
This year has been a challenging one to say the least. Not only have our young people been impacted by COVID-19 and all that came with that, but they are now constantly hearing about climate change. The words, ecoanxiety, solastalgia, ecological grief and climate anxiety are recently coined terminology that is useful language to describe how young people are feeling. 
As we gear up for summer, it seems timely to share this article about helping young people to cope with anxiety surrounding climate change. Whilst this is targeted more towards a younger audience, parents might find it beneficial in opening a dialogue with their sons about this topic.
Kathryn Heffernan
School Psychologist (Years 7 & 8)
BGS+ Soccer Academy
We invite Soccer players aged 14 – 18 years who are keen to develop their skills to be part of the BGS+ Soccer academy which offers full time and part time extracurricular Soccer teams at BGS in 2022.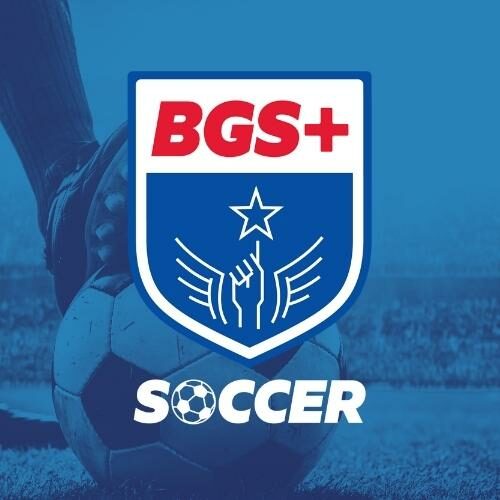 Please read the flyer for more information. Interested boys should complete the EOI form.
Enquiries to BGS+ Soccer Program Director Kogulan (Kogu) Sabaratnam.
Read other eNews from this week