From the Headmaster, Ross Featherston
Hitting the ground running
Welcome back to the final term of 2018; I hope all in the BGS community enjoyed the break. As I mentioned to the BGS staff on Monday, it is incredible that we are starting the final term of this year. Time does fly when you're having fun!
As is always the case, the school term has started at a rapid pace, with the Year 9s out on their B2M River Journey expeditions, the Preps learning about the twelve months in the calendar, the Junior School House Athletics Carnival taking place tomorrow, APS summer sport about to commence and the Year 12s busily preparing for their VCE examinations.
Farewelling the Class of 2018 is a key focus for the School over these next two weeks. It can be a challenging time for the Year 12s, balancing the emotion of finishing school with the need to focus on examination preparation. The senior boys have led the community particularly well this year and, very recently, delivered another powerful piece of cultural leadership for the Secondary School with the BGS Creed (you can read the Creed in a previous edition of the eNews).
Another focal point over these first two weeks is all things creativity. I commend the staff and students on last night's Creative Arts Show. Yet again, the quality of work and the passion and dedication that goes into the boys' work is first-class.
And a heads-up for Year 8 iDesign next week – please come along and witness the creativity and flair our Year 8 boys (and their mentors) put into these projects. Recently, I enjoyed taking some time out in the 'mindfulness booth' made by one of the boys. The Creative Arts and iDesign are both indicators of our commitment to ensuring that BGS boys are future-ready.
Have a great week.
From the Deputy Headmaster, Head of Secondary School – Dr Rachel Horton
Welcome back to the final term of 2018! This being my first year at BGS, I feel as if I am still very much a newbie, but also that I am already part of the furniture, which is perhaps a testament to how staff, students and parents have welcomed me into the Brighton Grammar community. I also feel that the year so far has flown by and I have no doubt that our boys feel similarly. In what promises to be the busiest term yet, they have all hit the ground running, with a plethora of activities, as mentioned by the Headmaster.
I will also touch on the BGS Creed. The Year 12 leadership team introduced this to the Secondary School at a student-led assembly in the last week of Term 3. Guests at this assembly were Old Boys Andy McGrath (2016) and George Fry (2015), who spoke about legacy, culture and what the School means to them. The words of the Creed were carefully and painstakingly thought through to express what is most important to the boys about their BGS community, their values, their history and what it means to be a Tonner. I would encourage you to keep an eye out for the banners around the School featuring the BGS Creed, and also to drop by the Urwin Centre (perhaps during iDesign week) to have a look at the newly decorated staircase.
For all Year 12 students and parents, this week and next are full of 'lasts', and there will be some wonderful celebrations as our seniors farewell their time as students of BGS. I ask students in Years 7 to 11 and parents to put the evening of Thursday 29 November in your diaries for our inaugural Secondary School Speech night, which will take place at Robert Blackwood Hall, Monash University. It will be a fantastic opportunity to celebrate our academic prize-winners and the year as a whole, and to enjoy some superb musical items from our talented boys.
Trial Exams
During the second week of the September school holidays, more than 200 of our Year 11 and 12 boys attended and completed trial exams for each of their Unit 3/4 subjects. While these exams do not count directly towards the boys' final Study Scores, they are a hugely valuable experience, helping to build the boys' capacity for their final exams, which begin on 31 October. The attendance at this year's trial exams was exceptional. All boys treated this important 'dress rehearsal' in the appropriate manner. Our dedicated Year 12 teachers have also been busy over the holidays, marking and providing valuable feedback to the boys about their performance on these exams. Thank you to these teachers for spending many hours providing this opportunity for the boys to fine-tune their understanding in the lead-up to their final exams.
Amy Atchison
Head of VCE Programs
Japan Trip
During the Term 3 holidays, 17 boys and 3 staff headed off to experience the culture, language and history of Japan. After a long day's travel, made worse by delays in Sydney, we touched down at Haneda Airport in Tokyo and were bussed off to our sister school, Rikkyo Boys' High. The boys met their host families and, after a few formalities, were passed into their care.
With a long weekend ahead, the boys had the chance to experience family life Japanese style, as well as a variety of excursions in and around Tokyo. They enjoyed such treats as shopping in Takeshita Street, visiting the Sensoji Temple, taking a selfie with Hachiko (a famous dog and the inspiration for the movie Hachi) and crossing The Scramble in Shibuya – which, as intersections go, is somewhat frenetic.
Once at school, the boys attended 'Club' activities before and after school hours, including judo, kendo, cooking and debating. They also attended formal lessons in Art, English, History, Mathematics and Science, enabling them to stretch their Japanese language skills while also helping Rikkyo boys advance their English.
School was interrupted by a great trip to Tokyo Disneyland. Constant rain could not dampen the boys' enthusiasm for rides and junk food! (It has been widely rumoured that the staff may also have partaken in these activities.)
Following Disneyland, the boys still had another day and a half left of school and two more days with their hosts. Trouble was brewing, however, in the form of Typhoon Trami, rated between Category 2 and Category 5, which was fast approaching the southern extremes of Japan. Unfortunately, the potential risks meant that the Hiroshima leg of the trip had to be cancelled. We quickly made arrangements to stay in Tokyo a little longer. The change of plans also allowed the group to spend another day with their hosts and then take a trip to Kamakura to see the massive statue of Buddha, which dates back to 1252 CE.
With our schedule back on track, we boarded the Shinkansen (bullet train) to Kyoto – 452 kilometres in under 2.5 hours is seriously quick! We dropped our luggage off and headed to Nara, the ancient capital from 710 to 794 CE. There we were able to visit the Nara Gardens, home to the sacred Sika deer and the Great Buddha Hall of the Todai-ji Temple. This hall is the largest wooden building in the world and a World Heritage Site.
On our penultimate day, we visited several shrines and temples in Kyoto, most notably the Golden Temple (Kinkaju-ji) and the Kiyomizu-dera Temple. Both were simply stunning – one for its beautiful golden hall and the other for its elevated position affording views over Kyoto.
Not wanting to waste a single minute, we managed to squeeze in one more shrine on our last day! The famous Fushima Inari-taisha, with its many torii gates, provided us with one final opportunity to experience the traditional culture of Japan before we boarded the Shinkansen once more to experience modern Japan at its best.
Simon Kessler
Percussion Awards
The 2018 BGS Percussion Awards were presented in the last week of Term 3. This annual event in the BGS Music calendar seeks to give the percussion students an opportunity to strive for excellence through preparing two solo repertoire pieces to be performed in front of their peers.
The pieces must include a tuned percussion piece (marimba, xylophone, vibraphone) and a non-tuned instrument (drum kit, snare drum) to reinforce the diversity that is expected within the percussion department. Adjudicated by BGS percussion teachers Julian Schweitzer and Kurt Abell, this year's awards were marked by a high standard of performance across the three divisions.
Future Music has generously donated prizes for 2018, which will be presented at upcoming assemblies. Winners from each section will also be performing in the Guitar and Percussion Concert on Thursday 25 October. Results for the 2018 BGS Percussion Awards are as follows:
| | |
| --- | --- |
| Senior | Winner: Steve Zhang |
| | Runner-up: Ryan Thorpe |
| Intermediate | Winner: Jake Roach |
| | Runner-up: Henry Salisbury |
Julian Schweitzer
Percussion Tutor
Athletics 
We are in the final throes of the athletics season, with Heats and Finals coming up week.
The boys and staff have been working hard over the holidays to prepare for the event and we expect some very good results on the day.
This Saturday (13 October), we will be at Lakeside Stadium from 11.30am, with all 11 APS Schools in attendance. This is the biggest meet of the year, with more than 1000 student athletes competing across a range of events. 
Next Wednesday (17 October) is the Junior APS Finals (Years 7 and 8) and Senior Heats, in which the senior boys compete for A-grading for the sprint events.
Next Saturday (20 October) is the Senior APS Finals, with the first event at 1pm at Lakeside. Form guides for the team will be available as well as APS programs. Last year, we finished a close fifth, only 26 points behind our 2016 score, when we finished third. We're aiming for third again and would love as many Tonners there to support as possible.
I'd like to thank the Year 12s, who have been giving their service to the sport even during this incredibly busy and stressful time. Captain Will Middlemiss and Vice Captains Anthony Evans and Tristan Scheirs are to be highly commended for their leadership this season. Special mentions also go to Will Lam, Michael Dean, Hamish Dick and David Seagar.
Meg Adem
TIC Athletics  
Robotics with Berendale School
On 17 September, seven students from the Berendale School came to visit our Year 9 Robotics class. In the weeks prior, the class had been tasked with constructing a 60-minute lesson plan that they could use to give our visitors a brief experience of robotics.
The boys set up a number of stations around the room, each demonstrating different skills. These included robot construction, movement, coding, and sensing and picking up objects. The students worked wonderfully together.
Despite the short amount of time spent with us, the Berendale students had a great experience and were very excited at the possibility of a return visit. Many thanks to Simone Lewis for organising the event and to Adrian Janson for his work with the Robotics students.
What Parents Need to Know about Youth Mental Health
According to Dr Michael Carr-Gregg – parenting expert, psychologist, author and broadcaster – the internet has transformed the journey from childhood to young adulthood into a far riskier and more complex one. Young people are having all sorts of experiences online, including cyberbullying, online porn and sexting, that they do not yet have the skills to manage.
Close to 300 people came to BGS one wintry mid-year weekend to hear Michael speak. Parents are, understandably, feeling unequipped to help their children along this journey. The statistics are frightening: one in 10 teens is self-harming and suicide rates for young Australians are the highest in 10 years, with one male aged 15–29 years dying of suicide every 18 hours. Australian students are falling behind in maths and science rankings (it's difficult to concentrate when you're anxious or depressed) and teachers are reporting high levels of occupational stress.
Michael admits to being on the fence when it comes to technology, teens and mental health. Technology is having some serious negative impacts on youth physical and mental health, not least through sleep deprivation. At the same time, technology has equipped us with some wonderful tools to help young people help themselves, including apps that promote mindfulness, online cognitive behavioural therapy programs and free, evidence-based online treatment. And since the online world is where young people spend much of their day, it's the best place to catch them.
Providing parents with evidence-based information about youth mental health, and practical tools for managing it, will help improve the wellbeing – and the learning – of this generation. Michael Carr-Gregg is speaking to parents regularly via SchoolTV, to which BGS has subscribed. You can access SchoolTV here. This month's special topic is exam jitters.
iDesign Exhibition 2018
BGS was named an 'Innovative School 2018' in The Educator's awards on the back of the iDesign program. Don't miss this year's surge of innovation – come to the Public Exhibition Opening next week.
Find out the event details at SchoolStream.
Hall of Fame Inductees Revealed
The following inductees were revealed this week (with more to follow):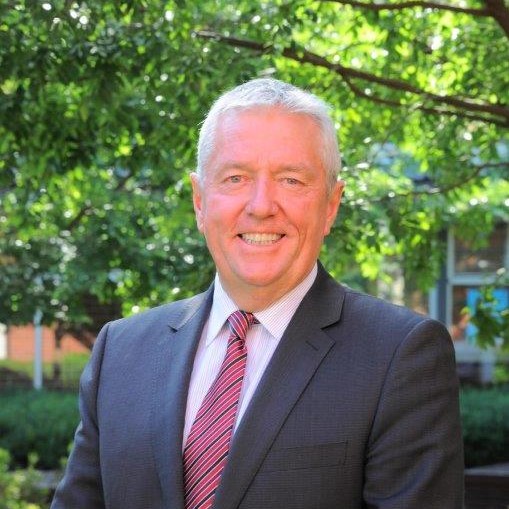 David Stanmore Shepherd (OB 1973)
Captain of the School 1974, VFL player, Captain Coach of Brighton Cricket Club, award-winning school principal.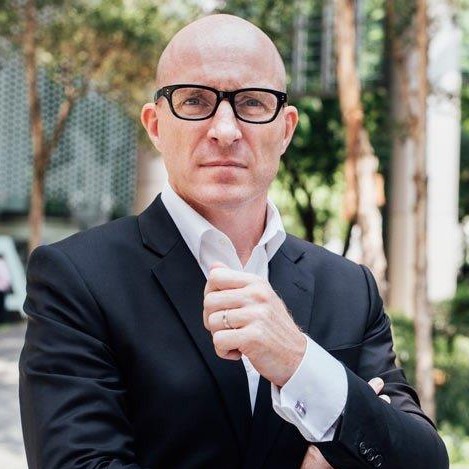 David Russell (OB 1987)
Lawyer, renewable energy exponent, founding partner of Equis Energy.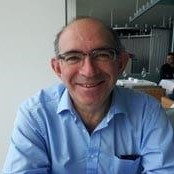 Professor Stephen Hall (OB 1970)
Dux of the School in 1970, renowned rheumatologist, Professor of Medicine, founder of Emeritus Research, proud family man.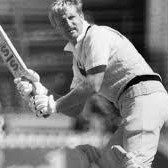 Julien Wiener (OB 1972)
Holds the record with fellow Old Boy Jeff Moss (1964) for the highest third-wicket partnership by Australians in first-class cricket (an unfinished 390). A Legend in the Prahran Cricket Hall of Fame.
Book your tickets for the Hall of Fame Gala Dinner on Wednesday 14 November. Held only once every 3 years, this is a night not to be missed! 
Annandale Gym Open Morning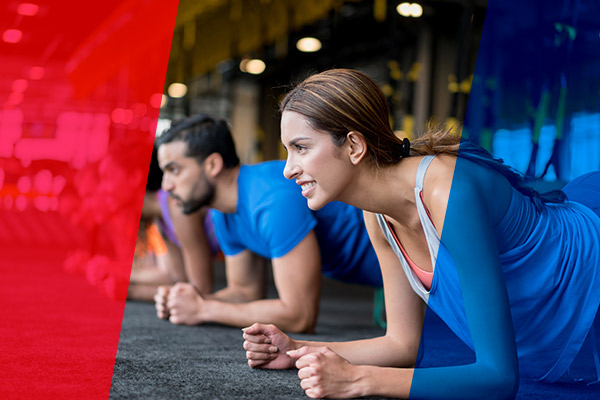 This is your chance to come and check out our state-of-the-art gym venue and equipment. You'll meet our experienced trainers and find out how our classes can be tailored to suit your needs.
Don't miss out on prizes and special offers available only on the day! Light refreshments provided.
Saturday 27 October, 9am–12 noon
Find out more about the Annandale Gym.
Visit the event page for more details. 
BGS Parents' Group Meeting
Please join us on Tuesday October 23, 7.30–8.30pm in the Wellbeing Centre.
Guest Speaker Travis Hopgood (Deputy Head of Secondary School, 7–8) will speak on School Behaviour Management Plans. 
For more details please see SchoolStream.
2018 Student Residential Address Collection Notice
The Australian Government Depart of Education and Training has asked the School to provide a statement of address for each student at the School. If you would like any further information, read the 2018 collection notice.
Dates for the Diary 
Mon 15 October 
Chess Victoria Secondary Open
Tue 16 October 
Year 7 (2019) Transition Day 1 
Year 7 (2019) Parent Information Evening 
Wed 17 October
iDesign People's Choice
iDesign Presentation Evening 
Thu 18 October
OBGS Breakfast for Year 12s 
Fri 19 October
Valedictory Day 1 (No Year 12 classes) 
BGS Film Night fundraiser for Love Your Sister 
Sat 20 October