A Word from the Headmaster – Ross Featherston
The 2019 NAPLAN results for boys in Years 3, 5, 7 and 9 arrived last week. Parents have been sent their sons' individual results. Information from ACARA on how to interpret results can be found here.
While NAPLAN results are not an all-encompassing tool of measurement and do not tell the whole story of academic success, they do provide one measure to monitor the effectiveness of the School's agenda of an improved academic culture via the Effective Learner model.
A key area of focus is the progress that year levels (cohorts) make across two years: from Years 3–5, Years 5–7 and Years 7–9. This year's cohort progress results are broadly comparable to the cohort progress results from 2016, 2017 and 2018; a positive indicator of stability and consistency. More specifically, one of the most pleasing aspects for 2019 was strong gains in Numeracy across all year levels.
Overall, we are pleased with our 2019 NAPLAN results; they are another indicator that we are on the right track with our emphasis on the academic culture of BGS and particularly the school-wide Effective Learner model approach to teaching and learning.
A reminder that you have the opportunity to provide me with feedback on how we are performing as a school by completing our School Improvement Tool parent survey which remains open for parents until tomorrow.  
Have a great week.
A Word from the Deputy Headmaster, Head of Secondary School

–

Dr Rachel Horton
As the end of Term 3 approaches and the boys start to look towards the holidays, it remains as important as ever that all students keep to their routines and maintain personal standards until the holidays arrive in just over one week's time. For many of our students, there are exams left to write and certainly for our Year 12 students as they complete the last of their SACs, the holidays still require a clear study routine towards their trial exams in the second week.
Thirty of our most generous benefactors – Old Boys, past and current parent and friends of BGS – joined the boys and staff at an annual service in St Andrew's yesterday. This important service provides the opportunity to thank our benefactors and celebrate the impact their support has made at BGS. Over the years, bequests have significantly impacted on the life of the School: by contributing to building and refurbishment projects; by funding means-tested scholarships; by enabling boys to remain at BGS when their families have encountered financial difficulties and by providing professional development programs for our staff.
The final week of term is Health and Physical Education (HPE) week at BGS. HPE encompasses sport and fitness but also general health and wellbeing, both physical and mental. The HPE staff have put together an amazing lineup of activities for all year levels and abilities including quizzes, Crossfit games and an opportunity for our sprinters to shine: the BGS Gift. Staff will also be participating in activities ranging from what I imagine will be some highly competitive team sports to a creative session in the Art department.
From Christian Machar – Head of Student Leadership
I recently saw Hugh Jackman's sell-out show The Man. The Music. The Show. at Rod Laver Arena. I must admit, I am in awe of Jackman's versatility. He has played a diverse range of roles in stage and screen from Wolverine in the X-Men series, Jean Valjean in Les Miserables, Peter Allen in The Boy from Oz, The Drover in Australia, to P.T. Barnum in The Greatest Showman.
Several years ago the student leadership group as part of their Legacy Project introduced four archetypes – Sage, Caregiver, Wizard and Magician – and how each serve as elements of every boy's personality. We want the boys to learn and develop into successful men, and I would argue that Jackman does an incredible job of showing how we can display different parts of our character.
Just as it is important to recognise this, it is even more so to create opportunities where this development can take place. But look no further than the amazing programs in the classroom, to the outdoors, sporting arenas, stage and providing service in the community.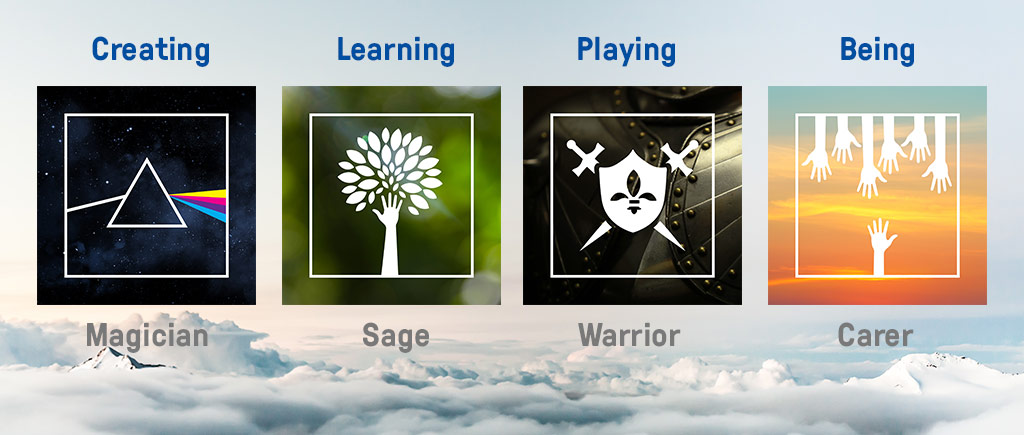 Year 12 Transition – Life beyond BGS
Alex Douglas (OB 2014), Ned Murray (OB 2016) and Hamish Dick (OB2 018) shared their experiences of life after BGS with our Year 12 cohort.  Alex studied at Syracuse University, New York and recently returned to Australia to work in Finance. Ned is entering his final year in a Bachelor of Property at RMIT and Hamish is completing a double degree in International Business/Business at Monash University.  While their experiences are unique, many of the challenges faced, in terms of seeking help when required and balancing the freedom and pressures of adulthood, were common threads.
Staying connected with friends and seeking new social connections beyond school were critical elements of navigating life after Year 12.  All three encouraged the Year 12 students to savour these last few weeks of Secondary School, which can bring both excitement and a little sadness.     
Sophie Keele 
Careers Counsellor
R U OK?Day
Since this month is dedicated to the mental health awareness day, R U OK?Day, it is vital for students and parents to have a good comprehension of the importance of  the mental health of others, and to initiate important steps involved for asking 'Are you ok?'
R U OK?Day is held each year on 13 September and relates to asking others about their mental state. The day is aimed at making a difference by helping others who are mentally troubled, and to encourage them to take action by seeing someone about their issues. The basic steps involve picking the right time and place to have a conversation with someone, where you can ask open ended questions, such as 'how are you going?' or even 'are you ok lately?' It's important to know that you don't need to have this conversation specifically with your best mate, but be mindful and aware of others around you who you suspect are in an uneasy mental mindset.
The second and third step involves you to listen, attentive and non-judgmental, and suggest a possible action plan, or give some unbiased relative advice, such as saying; 'when I was going through a rough patch last year, I found that … helped'. The last step involves checking in with the individual regularly to see how they are going. It's easy to remember the acronym ALEC (Ask, Listen, Encourage action, Check in), and there is a more detailed PowerPoint presentation on the Hub on the steps of asking R U OK? which I would encourage all to look at.
You don't need to perceive R U OK?Day as the only day of the year to take action, to work up the courage to ask someone how they feel.  Instead, you should see every day as R U OK?Day. Remember, to ask someone about their feelings, whether they're your best mate or not, isn't something to be scared about doing. Instead, it can be a very effective method in getting someone to open up about their mental health issues.
Lukas Giannatos
Year 12