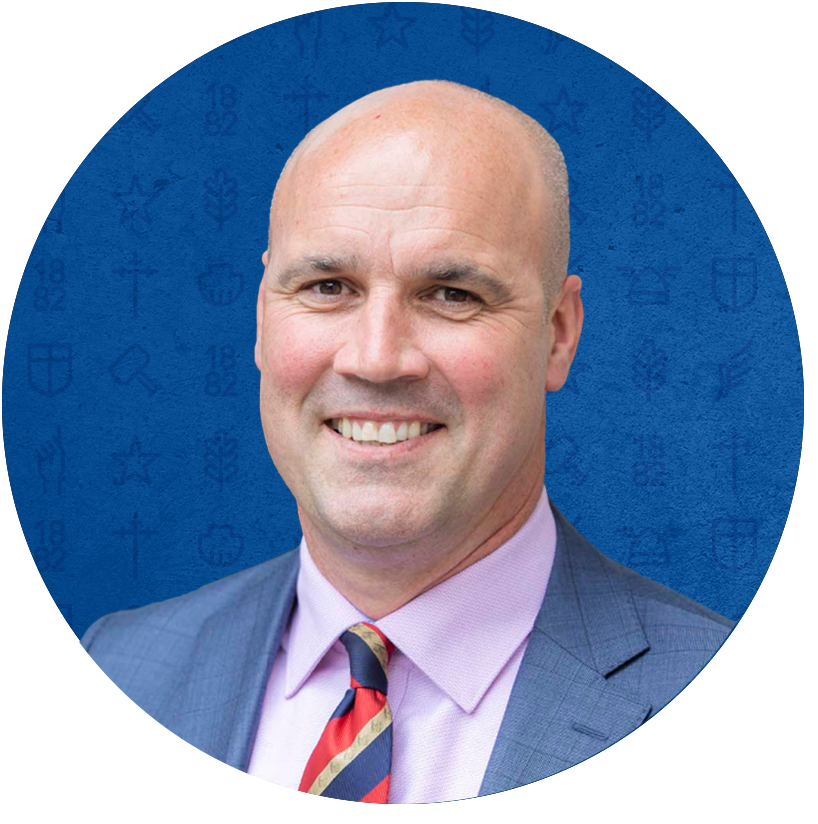 Ross Featherston
The Headmaster of Brighton Grammar School
Our calendar of events offers a glimpse of the endless opportunities for BGS boys to be involved in the life of the school.
In recent weeks, there have been Science incursions, Music concerts, Year 4 Outdoor Ed experiences, community service programs and rehearsals for the upcoming production of Mamma Mia! with Firbank.
Our boys are fortunate to receive this breadth of learning which fosters holistic development. This is why our means-tested scholarships are so important, providing the gift of an education to a boy who would be unable to attend BGS.
As I announced in my video to the community earlier this week, I am proud that a new means-tested BGS scholarship as part of our Annual Giving Appeal for 2021 has been named in honour of long-serving staff member, Peter Toms.
From Senior School teacher to Head of our Junior School for 21 years and even a very successful innings as First Cricket Coach, Peter has overseen generations of BGS boys become men over his 56 years of service.
We hope to raise more than $300,000 for The Peter Toms Scholarship on our appeal day – Tuesday 25 May, with all gifts quadrupled by our generous matchers. I hope you will join me in supporting this truly worthwhile appeal.
Finally, I encourage parents of Year 12 English students to attend the Parents' Book Club next Tuesday 18 May, 6.30-7.30pm for an evening with cheese and wine to discuss the Year 12 text Things Fall Apart by Chinua Achebe. Please book via Trybooking.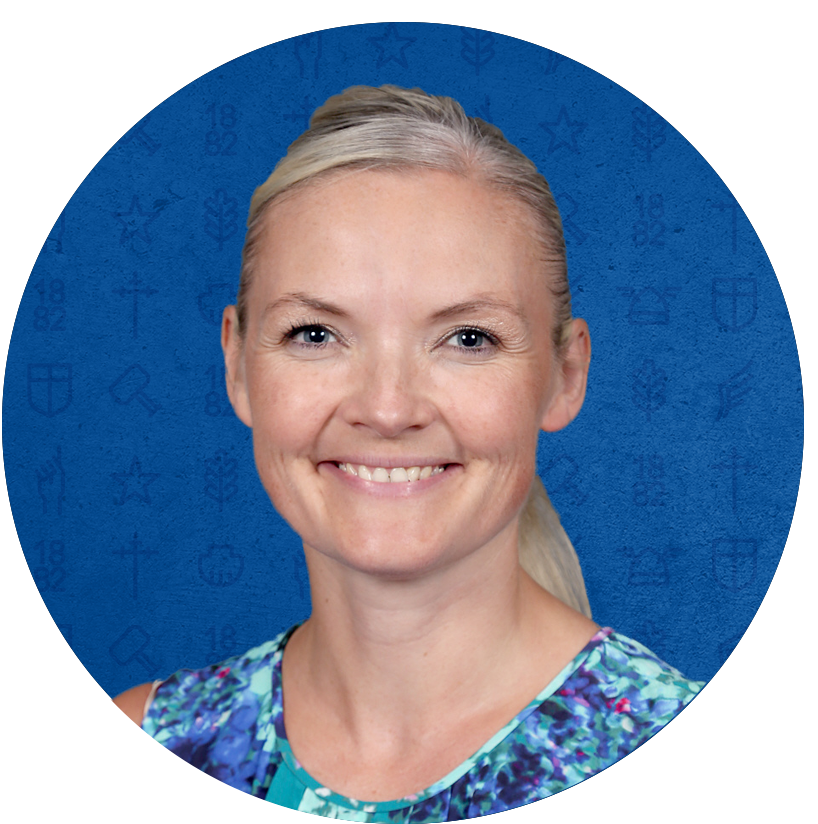 Meg Adem
Acting Deputy Headmaster, Head of Secondary School
With the daylight fading more quickly this time of year, I have really started to appreciate spending time outside in the sun, as do the boys during their breaks between lessons.
This has made me reflect on the manner in which we, at BGS, give every boy a chance for their own 'time in the sun'.
Each boy has his own contribution and his own talent to celebrate at our School, and the past week has given plenty of opportunities to witness these – whether it be at Music concerts, Drama rehearsals, the recent Ethics Olympiad, the Rofe and School House Chapel and the Pride Match last Saturday on the Crowther.
Our boys are growing into good men. Only yesterday I had a family tell me that the reason they are choosing BGS for their son is because they are so impressed by our boys' conduct outside the School.
Similarly, at an event for Year 10s this week, the boys' behaviour demonstrated our four school values with staff praising them for their manner during Allwell testing.  Hearing such positive feedback is a wonderful thing and something for us to credit our boys for.
They all deserve their time in the sun. So, if you get a chance this week, tell your son/s something you celebrate about them (no matter how big or small). 
On another note, we are nearly half way through the term, and fast approaching the end of Semester One. Now is a good time to encourage your son to assess how things are going academically.
At School, we are reminding the boys to continue the dialogue with their teachers. At home, encourage your son to have these conversations, and to build successful working relationships that will benefit him, particularly in the lead up to reports.
Live Concerts Return to St Andrew's
Last week, the Music department celebrated the return of our live concerts at St Andrew's Church with two spectacular nights of stunning performances.
On Tuesday night, our Secondary School concert bands, jazz bands, percussion and flute ensembles performed in the Wind, Brass and Percussion Concert, followed by our choirs, strings and guitar ensembles in the Orchestral, Guitar and Choral Concert on Thursday.
The selection of music ranged in style from opera, to jazz classics, to movie and TV themes, as well as the Secondary Guitar Ensemble performing a piece composed by their very own Director, Kieren Ray. Highlights included the Senior Big Band's performance of Minnie the Moocher, as well as the debut public performance of our latest choral group – The Ten Tonners.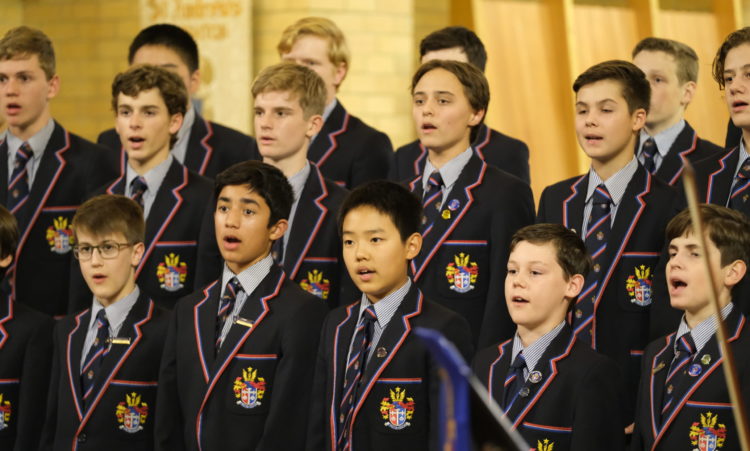 Congratulations to all of the boys who performed across the week, and our thanks to all of our supportive music parents. Concerts like these are a fantastic culmination of the countless hours of work put in by our young musicians through their instrumental lessons and ensemble rehearsals.
Thank you as well to Kurt Abell, Lauren McAlister, David Le Guen, Julie Fildes, our instrumental staff and the incredible Friends of Music team, who do so much to support the Music program at BGS.
Jared Furtado
Director of Music
BGS Turns Grey
On 7 May, Brighton Grammar held a Go Grey in May Day in support of the RCD Foundation to raise much needed funds and awareness for paediatric brain cancer. Students were asked to come to school wearing casual grey clothes and to bring a gold coin donation to support the cause.
It was great to see so many students being proactively involved and passionate about the foundation, as seen by the many boys who were willing to help make the day possible, by either operating stalls, or promoting the importance of this event.
Students were also able to purchase various RCD-themed merchandise, which allowed boys to purchase great Mother's Day gifts, while helping to support brain cancer research. The BGS community is now encouraged to sign up for Connors Run, an event which we have long supported. Please rally your friends and family around this great cause.
Ben Sullivan
School House Captain
Ethics Olympiad
On Friday, two teams competed for the first time in The Ethics Olympiad, a competition of international standing. Read more on how they went. 
Tiwi Art and Culture Trip 
This Tiwi Art adventure provides an opportunity for our boys to explore the culture and connect to the people through an Immersive, art focused experience.
Brighton Grammar School has a special relationship with the Tiwi islands. We have a long-standing connection through our Year 6 cultural exchange program and our Tiwi boys. We currently have 6 Tiwi students who come from the communities we will visit on this trip.
The trip will visit Darwin, Milikapiti and Pirlangimpi with an extended stay at Milikaptiti, working closely with artists at the Jilamara Art centre. To find out more, an information night will be held on Wednesday 19 May at 6.30pm in the Hay Theatre (St Andrew's end of the School). 
Rofe's Refugee Ration's Challenge
Brighton Grammar prides itself on offering our students opportunities in the area of service.  Empathy is something that cannot simply be taught in a classroom, it comes from being exposed to situations and scenarios where one can truly understand the hardships others face on a daily basis. 
The Syrian refugee crisis remains the world's largest refugee and displacement crisis of our time. To help students gain a glimpse into the life of a refugee, we are calling on parents, staff and students to participate in Rofe's Refugee Rations Challenge. This will run over the first three days of the June school holidays and will see those who choose to participate, eat the same as what a Syrian refugee is given. 
To sign up and for more information, please contact me or Head of Rofe House, Dennis Rodwell. 
Anna Ladas
Director of Service
Positive Parenting
Positive parenting behaviours are those that nurture the development of your son's strengths and resilience. For an easy-to-read article on being a positive role model and helping your son to believe in himself, click the button below. 
The BGS app
Have you downloaded the BGS app for parent notifications, and much more?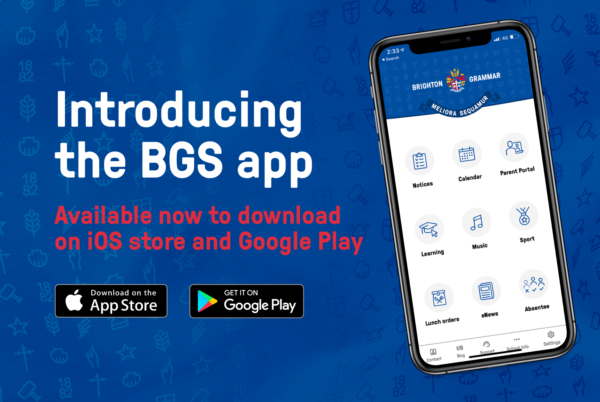 Schoolstream will soon cease, and all messages will only be available via the BGS app from 28 May. So please make the switch now.
Learn more and download the BGS app.
Read other eNews from this week