A Word from the Headmaster – Ross Featherston
Our Birthday
Today (14 February) is our Founder's Day. It was on this day in 1882 that Dr Crowther welcomed eight boys to his newly established school at 163 New Street, Brighton. Now, 137 years on, we have just welcomed 1361 boys through the gates for the 2019 school year.
Our rich history is important to us. Our current students move through the School with a strong sense of who and what has gone before them. The creed developed by the 2018 School Prefects states that 'the actions I take, fair and just, will be steeped in a history bigger than any one of us'.
There is no doubt that this history inspires our boys in many ways. On a daily basis, they walk through the Hall of Fame at the St Andrew's End of the Secondary School. They see the many activities of the Old Brighton Grammarians' Society, of which they will soon be members. (Thirty Old Boys from the Pendennis Chapter – who left BGS at least 60 years ago – attended our Founder's Day Chapel Service yesterday.) With great enthusiasm, they support their Houses, named after important figures in BGS history. In Year 12 in particular, they think deeply about the legacy they will leave for future generations of BGS boys.
There is no greater example of the current BGS boys benefitting from our history than the Oak Tree in the Quad, planted in 1931 (see photo). Our magnificent tree exemplifies the proverb that implores all of us to 'plant trees under whose shade you do not expect to sit'.
Have a great week – and let's all be grateful for what's gone before us.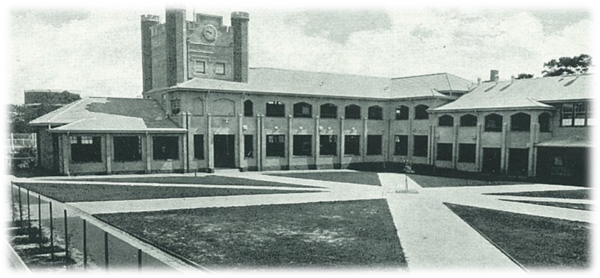 From the Deputy Head of Secondary School (7-8) 

– Travis Hopgood

Adolescence can be awkward
When they begin Secondary School, boys can do with some help to develop the best friendships to set them up for years ahead.
Welcome to 2019 at Brighton Grammar! I would particularly like to welcome those who are new to BGS in all year levels, but especially our Year 7 boys and their families. We are anticipating a fulfilling and productive year for all.
Learning together at BGS is exciting. The boys engage in many different activities every day and, as they move through the School, they are encouraged to develop greater independence. Most of the time, this is a rewarding and meaningful experience.
Occasionally, the boys might find their days emotionally demanding. We all know that our sense of balance can be compromised when we are juggling many different demands and responsibilities.
As teachers, parents and students, we owe it to each other to recognise and let others know when we are not travelling well. At these times, we all need to have family, friends and mentors who have the capacity to make objective comments on our performance, listen to our ideas and concerns, and suggest alternative options. This helps us to feel safe and supported as we get back on track.
As adults, we tend to have a few people in our lives who monitor our attitudes, behaviours and performance and offer constructive feedback. However, for a boy starting his time at a new school, or a young man wanting to connect with like-minded learners to be the best he can be, it can be more difficult to find these people.
'Secondary School can be a lonely place for adolescents who don't have a best friend or a group of trusted friends. Young people will be more skilled in the art of making genuine friends (and keeping them) if they know how to be assertive, are optimistic about life, have some basic social skills and have a relationship with a parent/carer that includes honest talk.'
If you'd like to help your son make and maintain good friendships in order to thrive at school, this piece by Michael Chambers (Lecturer at the School Education, ACU) offers some good advice.
From the Head of the Crowther Centre – Dr Ray Swann 
The Power of Voice
When students feel that they have a voice, they are five times more likely to be academically motivated. How are you hearing your son's voice as he learns? Go to Crowther Centre eNews to read more.
'Unlock the Dance'
The theme chosen by the 2019 student leadership group for their Legacy Project is 'Unlock the Dance'. Here, the School Captain and Vice Captain explain their vision.
Founders Day Chapel Service and Pendennis Chapter Reunion
The Pendennis Chapter is a special group, comprising those Old Boys who left the School 60 or more years ago. Yesterday, 24 members were honoured as special guests at a fitting School occasion – the Founders Day Chapel Service. They very much enjoyed experiencing 'Chapel' as it is today, including a 'Beat the Buzzer' compered by the Headmaster. The questions tested House representatives on their knowledge of BGS history, with Hancock taking out the prize. St Andrew's was bursting at the seams, with about 800 Secondary School boys in attendance – quite a few more than 60 years ago!
Among the special guests were past School captains from as far back as 1940, sports captains, and great scholars – all leaders of BGS who have played a part in what the School is today. Some guests are also part of the 'Generations' of BGS and had grandsons sitting within the student body. The Pendennis Chapter proves the existence of a lifelong connection to this great School – one that the current students are all forming right now. It was a wonderful occasion for all the BGS boys, past and present, to celebrate the history, and future, of BGS.
The Pendennis Chapter guests (pictured) also enjoyed morning tea and a tour of the wonderful new Annandale Pavilion – certainly another symbol of progress over the years.
Kate Birrell
Alumni & Community Manager
Outdoor Education Expo
Tuesday night saw the Outdoor Education Department run the inaugural BGS Outdoor Ed Expo for parents and students in the Secondary School heading away with us in Semester 1. It was great to see a solid number of families come out to the event and take up the opportunity to interact with the Outdoor Education staff and our preferred external providers.
There was good hiking food examples, loads of equipment and gear to try out, and even a fire to stand around on a cool evening!  The night was set up to showcase the amazing resources that BGS families have available to support them in preparing for the School's world-class Outdoor Education Program.
Parents had the opportunity to gain important information around the nature of the Outdoor Education journeys at BGS, our reliance on good communication between boys and staff – both before and during the programs – and specific information around the upcoming Year 7 Mornington Peninsula Program and Year 9 Great Southwest Journey (GSWJ) from David Gemmell, Head of Outdoor Education.
Copies of the presentations can be found on the Outdoor Ed HUB page if you missed the Expo.
In the future, families with any outdoor gear/equipment in good working condition that they wish to sell second hand, will have the opportunity to do so through the Outdoor Education Department.
Thanks for your support.
The Outdoor Education Team
'Anything Goes'…
BGS and FGS students have come together for rehearsals and the first scene has been blocked. This year's Senior Production is looking impressive already – read more here and see the gallery.
Service at Brighton Grammar
Student Service Team
The time has come to develop a strong student team to drive service at Brighton Grammar. Our team will meet to identify new opportunities, manage current programs and review recent programs.
We are looking for students that feel they possess the following qualities:
organised
responsible
team player
creative thinker.
Representatives for all year levels and across all houses are encouraged to apply.
Youth in Philanthropy
We are also looking for six Year 10 students to take part in the Youth in Philanthropy Program this year. As the Program continues to evolve, the core values remain, providing youth with the opportunity to readily engage with a range of programs in the community. The team will research and make a final decision on how $10,000 will be dispersed between three service providers of their choice. This is an amazing opportunity for a small group of boys to carry out their service responsibilities and make a real difference within the community.
Clean Up Australia Day
Year 7 and 8 students are invited to join Hancock House for Clean Up Australia Day on Friday 1 March. 
Parent Support
Thank you to the parents that reached out in the past week. Your offer of time and connections are so important in ensuring service has the opportunity to grow. To any parents/guardians/siblings/grandparents who are thinking of helping in some way, please be in touch and 'be part of the dance'.
Please email me to apply for positions advertised above or to offer support.
Simone Lewis
Director of Service (7–12)
Long Day Program
The Long Day Program is an opportunity for Year 12 boys to remain at School and study in the Hancock Wing until 7.30pm each Tuesday, Wednesday and Thursday during term time. This program is fully supervised by both a member of the academic staff as well as a top-performing Old Boy, who acts as an academic mentor and can also offer subject-specific support to the Year 12 students. During Term 1, the following Old Boys will be available:
Tuesdays: Mitch Dow
(subject areas of expertise are Legal Studies, Economics, History and Literature)
Wednesdays: Ethan O'Brien
(subjects area of expertise are Chemistry, English Language, Specialist Maths, Maths Methods and Physics)
Thursdays: Will Lam
(subject areas of expertise are Psychology, English Language, Chemistry and Maths methods)
The Old Boys available will change over periodically, giving support in other subjects.
As parents, we encourage you to continue to have conversations with your sons about how they can maximise their use of this opportunity.
Boys wishing to utilise this opportunity to enhance their study time do not need to attend for the whole time (for example, they may take a short break to head to Church Street for food, etc.). However, when they are in the Hancock Wing, they are expected to remain on task and not be a distraction to others.
Urwin Centre Study Club
Study Club is open to all students in Year 7 and 8. It provides the boys with an opportunity to establish effective study routines as they enter secondary school. 
In Term 1, it will be held on:
Monday, Wednesday and Friday before school from 7.30 am in Learning Common 1
Tuesday after school until 5 pm in Learning Common 2
Students can use the time to seek support in any of their subjects, or they may use the time to complete homework or work on assigned tasks with their friends. Wednesday morning is a time for Math teachers to be in attendance to offer Math support. Other subject teachers will also attend Study Club to offer support with specific curriculum content at various times.
If you have any queries about The Urwin Centre Study Club contact Christine McIntosh. 
Sport
The momentum kicks off with Swimming
If the launch of the season is anything to go by, it's going to be a stellar year in swimming.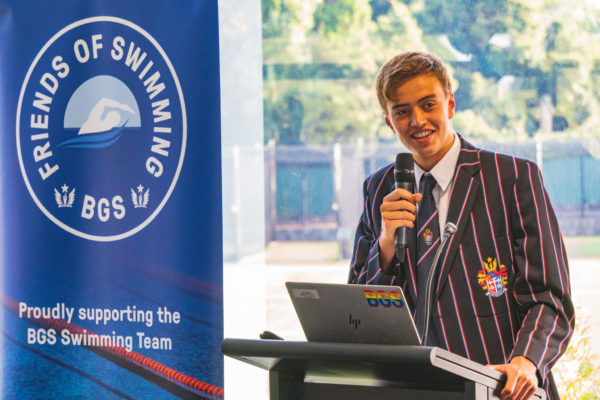 BGS Cricket
The BGS Cricket Program has a wide range of boys choosing to be a part of the Tomms-McPhee Club from Years 7-12. Cricket is a patient game and gives the boys the opportunity to work as a team, whether it be with bat or ball, to overcome rough patches during the game or capitalise on opportunities to succeed.
It has been a wet start to Term 1, but it is an exciting one for all the cricket boys. Our Year 7s play their first game of the season together and building on their knowledge and skills of the game. Our First XI started the second half of their season, playing two-day games. Cricket is a game of partnerships between those with the ball or willow in hand but more importantly, between players and their coaches. We look forward to seeing our boys, big or small, building together as one.  
James Larkworthy 
First XI Cricket
Touch Football
After training hard throughout Term 4, the four senior Touch Football teams finally got a chance to showcase their newly acquired skills on Friday afternoon. Each team played extremely well, recording some fantastic results and making the season ahead look very promising. The First, Second and Fourth VI each recorded convincing wins (by 6, 7 and 2 touchdowns respectively), whilst the Thirds were narrowly defeated by Scotch's Seconds (4-7) and showed some encouraging signs. It was good to see all teams play with enthusiasm and passion, paired with some solid structure considering the amount of new players in the squad.
Harry Mathews
Touch Football Co-Captain
BGS Rowing Annual Raffle
Brighton Grammar Rowing (Meliora Club) is conducting its annual raffle with the opportunity to win over $9000 in prizes. 
The draw will take place at 2pm on Sunday 24 March 2019 at Brighton Grammar's Robert Sanderson Hall. All prize winners will be notified.
1st Prize – 7 nights at Mt Hotham Chalet – Sleeps 12 (21-28 June 2019) – Value $7000
2nd Prize – Caulfield Cup Race Day package for 4 people – Value $800
3rd Prize – Bottle of Penfolds Grange – Value $700
4th Prize – Brighton Travelworld voucher – Value $300
5th Prize – Brighton Bathing Box voucher – Value $200
Tickets can be purchased from any rower or BGS Rowing Annual Raffle. 
Please direct any questions or queries to aleks@amsalacapital.com.au
Armstrong House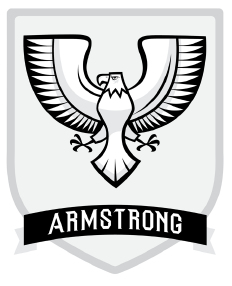 House activities are now in full swing. This week, Armstrong Captain Harry Barden, and Vice Captains Matthew Young and James Provis, share some words with their House members. (Other Houses to come in upcoming editions!)
'In line with "Unlock the Dance", I would like to encourage the boys of Armstrong to get involved with as much as they can this year. Unlocking the dance is different for everyone and you never know when or where it will happen.' – Matthew Young
'There are a number of different steps to success whatever they may be or however they may come. We know it is possible as we have experienced this through our Big Fella journey up Mt Bogong.' – James Provis
'As a House, Armstrong's main messages are of participation and teamwork, to echo the message given from the Student Leadership team of 2018 – "As One". Working together in the many opportunities that House events and service will give us this year.
'The boys of Armstrong will have many opportunities in the near future to add their own efforts to these goals. The first of the House events began this week, with House Futsal. With a strong team and number of the senior boys volunteering to referee and support the Years 9 and 10 boys, we hope to start a strong campaign for the House Cup. If futsal is not your calling, there are a number of other ways you can add your voice to the Armstrong choir. Before the end of the term, we can look forward to House Swimming and a House Choral performance, which we know will knock the judges' socks off!
'The Year 12 students from Armstrong were able to embody this as we worked as a team to reach the summit of Mt Bogong, also known as "Big Fella". The boys started the morning with gusto, flying up the hill until one member of the group was ill for a moment. From then on, the boys renewed their efforts and recognised that it was going to be a slower but more goal-oriented focus. One up, all up.
'The great achievement of making the top of the summit as a team bodes well for the boys this year and the Armstrong student leadership team wishes all our house boys the very best for all their accomplishments the year has to offer.'– Harry Barden
Future Careers Expo
Have you ever thought about a career in the Defence Force?
The Australian Defence Force (ADF) fulfils defensive and peacekeeping roles across the globe. ADF jobs provide strong leadership and management skills, continual professional development with career-long learning opportunities such as trade or tertiary qualifications, and job security.
You will work with cutting-edge technology in a supportive team environment. This career field values integrity, honour, and interest in the welfare of others. You will have the opportunity to meet with a representative from the ADF at the Future Careers Expo next month!
Save the date: 26 March 6–8pm – Patricia Turner Centre for the Creative Arts, Firbank Grammar School.
'BGS Generations' photograph
Are you a BGS Old Boy and the father or grandfather of a current student? Please join us at 8.00am next Tuesday 19 February, with your son/grandson, for a group photograph of the 'Generations' of Brighton Grammar School, followed by light refreshments in the Atrium.
RSVP by Friday 15 February to 
Please arrive promptly in the Quad at 8.00am with your son(s) for the group photograph. Our photographer will also be available to take individual family photographs if desired.
And if you have not already done so, please fill out a BGS Generations form and email it to Peter Toms so that we can update our records and ensure that your son/grandson receives his generations pin!
Attention, BGS community members!
Did you know that you're entitled to join the state-of-the-art Annandale Gym?
You qualify as a BGS community member if you are:
a parent, guardian, grandparent or sibling (over 18 years) of a current BGS student
a prospective parent or guardian (you must have a paid registration)
a past parent or guardian
an Old Boy (over 18 years, or not yet 18 but having completed Year 12)
a BGS donor or spouse of a donor (over 18 years)
a BGS staff member (full-time, part-time or casual) or spouse.
Our highly qualified trainers run classes at a range of times and offer personalised service to help you meet your goals, whatever your fitness level. Try HIIT, Cycle Fit, Strength for Life, Fighting Fit or Yoga.
Check out the Gym website for more information or email Megan.
Dates for the Diary 
Thursday 14 February
NSW Rowing State Championships: First and Second VIII crews 
Tuesday 19 February
Year 7 – 12 Parent Teacher Student Discussions (modified Timetable) 2.00pm-8.30pm
Wednesday 20 February 
Year 7 – 12 Parent Teacher Student Discussions (modified Timetable) 2.00pm-8.30pm