A Word from the Headmaster – Ross Featherston
Relationships – home and away
It was a pleasure to spend last week in China, staying connected to our community (past, present and future) there. We spent two nights each in Hong Kong, Shanghai and Hangzhou, and staged a community event in each city where Old Boys, current families and potential future families came together. A highlight was sharing one of these community events with Firbank Grammar.
The trip also afforded us the possibility of seeking out opportunities to allow our boys to connect in a meaningful way with China; indeed, we spent some time confirming arrangements for our Junior School exchange program that is now in its second year. There is no doubt that an international outlook and experience should be a part of a boy's journey at BGS.
While away, I was pleased to hear of the excellent progress being made with our relationship with Firbank, particularly in the Secondary School. Under the leadership of Dr Rachel Horton and Firbank's new Deputy Principal – Head of the Senior School, Ms Leandra Turner, many more joint BGS–FGS events are planned for 2019 and a number have already taken place.
Staging more events is all very well, but these events must have some meaning and significance in order to advance a healthy brother–sister school relationship. Our aims are to bring boys and girls together to share experiences, to learn from each other, to have meaningful conversations and to simply enjoy each other's company. I look forward to this relationship with Firbank continuing to grow across the whole School, ELC to VCE.
Have a great week.
From the Deputy Head of Secondary School (7

–

8) –

Travis Hopgood
The value of 'Oh well'
It's been a big few weeks in the Secondary School and a theme of 'inclusivity' seems to have emerged organically. There have been cross-age House activities, the welcoming home of the Year 9 boys from the Great South West Journey, last Wednesday's House Chapel and the House Swimming competition.
In all these activities, there's the chance of mistakes, challenges and disappointments. With this means there's also the opportunity for lessons in resilience – 'Oh well' moments. It is crucial for our boys to appreciate that 'stuff happens' and in those moments, there's skill in:
not looking for fault or blame
keeping your perspective
picking yourself up and continuing with what you were doing.
Resilience is one of the key characteristics we seek to develop in our boys – and perhaps it's the most difficult to build. Our reactions to the boys' everyday mistakes, mess-ups, muck-ups and hurts can teach them a lot about resilience. This article by Michael Grose on 'Daily lessons in resilience' makes some interesting points – challenging our view of good parenting is and describing how we can better match our responses to incidents.
The capacity to recover quickly from difficulty can make a huge difference to how a boy navigates through each day, each week and each year. Resilient boys bounce back readily from adversity, are able to keep things in perspective and can move on quickly from disappointments.
Of course, there are situations in which 'Oh well' is not the appropriate response; sometimes, our boys need greater intervention. But in daily life, we can all pick up on 'Oh well' moments more often to build our boys' recognition that setbacks are part of life, but they also pass. This is resilience.
Rofe House News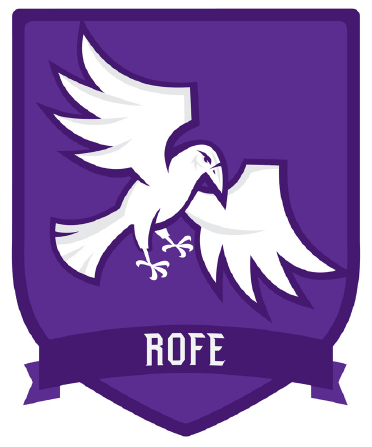 It has been an absolute pleasure to get to know the boys of Rofe house, or the 'Rofers', as they like to call themselves. In particular, I was immensely proud of the Rofers' tenacity on the Big Fella experience, as the entire house made it up Mt. Bogong and down again. So far this term, the house has done themselves proud, by representing strongly in all competitions held. During the Founder's Day Chapel Service, 'Beat the Buzzer' challenge, James Konstas showed how much he knows of Brighton Grammar's rich history, leading Rofe to place second overall. In House Futsal, both the Years 7–8 and Years 9–10 teams performed admirably, placing third overall. The House Streetball competition is underway and Rofe's Year 11-12 team played extremely well, finishing the day on top of the ladder! A truly inspirational effort. The Rofers are also busily singing their hearts out to 'Stand by me' as their House Choral song, and are sounding fantastic. Looking forward to back to back wins this year!
Dennis Rodwell
Head of House (Rofe)
N2C – No second chance
On Wednesday, there was a special presentation on Road Safety to all Year 12 Brighton Grammar School and Firbank Grammar School students.
N2C is a revolutionary Youth Safety Campaign that educates by example to prevent deaths caused by street violence and road carnage.
Matt Speakman spoke about his experience of being knocked off his motorcycle and paralysed from the waist down after being hit by a drunk driver in 1993. The person driving should never have been behind the wheel and his poor decision had life changing consequences for Matt.
Paul Stanley recounted his experiences after his son Matthew was severely bashed at a party at age 15. Paul spoke of the traumatic moment when he turned off his son's life support system the next day.
Race car driver Warren Luff finished the presentations with the message that the youth of today need to make smart decisions when either driving or at parties as if you make dumb decisions there is No Second Chance (N2C). He also recounted his story and iterated that anything is possible if you apply yourself; be prepared to make sacrifices and work hard.
Our thanks to current parent Peter Gibson (father of Jay in Year 9) and Andy McCrae from N2C for organising the presentation, as well as the opportunity to view Warren Luff's racing car which he will race throughout the Grand Prix weekend. 
A confronting and thought-provoking presentation which I hope both Year 12 Firbank girls and Year 12 Brighton boys take the message to heart.
David Liddle
Deputy Head of Secondary School (Years 11–12)
9/10 B2M – The Great South West Journey
9/10 B2M has really started for our 2019 Year 9s. The boys have all successfully returned from their Great South West Journey. After 12 days of hiking, mountain-biking and canoeing, they were greeted home by families and friends last Friday evening. A small ceremony to welcome the boys and to acknowledge the significance of their efforts was conducted, with each boy being welcomed back into the Quad entering under the Tower. While most were tired and some carried minor 'battle-scars' from the field, everyone was able to proudly walk through the Tower. As the families waited for the boys, they were able to watch some vision from the Journey.
While there will have been many conversations over the weekend and reflections on their favourite and least favourite parts of the Journey, upon their return to School, the boys have been asked to formally reflect on the experience. Each boy will have had a different experience, and each boys will have grown and gained different things through his own experience. We ask the boys to personal reflect on what went well, for them, for their group and within the Journey itself. They are also asked to think how they have been changed by the experience and how they will be different and want to be treated differently. We also give the boys the opportunity to express their gratitude to someone, anyone, who helped them in the Journey – that may well be a group leader or a bike specialist in the field, but it might also be a new friend who shared some encouraging words when needed on a long hike day – or Mum or Dad who slipped the extra pair of socks into the pack that made such a difference around Day 8! Whomever it is, expressing gratitude is another positive outcome and is a powerful way for the boys to reflect upon and appreciate the importance of this first element in the 9/10 B2M program.
Peter Shepard
Deputy Head of Secondary School (Years 9–10)
Jewish Holocaust Centre Visit 
Recently, 80 Year 10 History students and five of their teachers visited the Jewish Holocaust Centre in Elsternwick. The experience gave them a much greater understanding of this shameful event, which can initially seem impossible to comprehend to Australian youth.
The visit included a tour of the Centre's museum by volunteer guides. Many of these guides shared their own experience of the Holocaust. The boys heard from John, who was a young boy in Paris during World War II. John told the boys about his childhood with his father, a courageous act by a strange woman who claimed him as her son to save him from capture, and hiding out in an isolated mountainous village. In response to a question from the group, John said that he doesn't blame the new generation of Germans for the actions or inactions of their parents or grandparents.
Other students heard from Ivan, who was a child in Eastern Europe during the Holocaust. He helped his family to survive in caves in the mountains by scrounging for food and working as a go-between for the Soviet Army and Partisan forces behind the lines on the Eastern Front. Describing some of his narrow misses, Ivan praised the courage of some local villagers who helped feed and hide him at the risk of death. 
The BGS boys recognised how privileged they were to hear from these survivors, acknowledging that their generation will be the last to do so.
Mark Sainsbery
Coordinator of History (Years 9–12)
Cognitive development across the ages
Did you know that young children are not simply less competent thinkers than adults? Rather, they just think very differently. Boys from Year 11 Psychology tested out this theory by Swiss psychologist Jean Piaget (1936) with boys from ELC4, Year 1 and Year 2 last week, using various activities to explore the younger boys' mental model of the world. Both older and younger boys were highly engaged – and this means high-quality learning outcomes.
Service Report
Undertaking service work takes a great deal of patience and good intentions but it has an ample amount of benefits. Helping others give the opportunity for you to use your strengths for good.
As a young cellist, I have performed for the residents of Hawthorn Grange. This opportunity is my first experience as a volunteer performer to provide entertainment for an aged care organisation. Whilst it helps me in consolidating my self-composure when performing in public, it also broadens my belief in respecting Australian senior citizen.
Service work is also an opportunity to meet new people or even leaders and role models of our country. In August 2018, I was invited to be a volunteer worker at The Royal Melbourne Hospital Neuroscience Foundation Annual Charity Ball for brain-related diseases. It was quite an experience to hear all the speeches given by the leading professional and guest speakers in Australia such as Premier Jeff Kennett and Professor Andrew Kaye. In this event, I was required to assist with function activities such as the auctions and to sell raffle tickets from late afternoon until midnight. This prestigious event helps me realise the importance of contributing to our society.
In October, I was given further opportunity by Dr Dianne Gome to perform as a guest artist in the 2018 Annual Concert of Young Voices of Macedon in preparation for my Diploma Performance exam as well as to encourage young musicians in regional areas to participate in the Music Program. I found all the young singers to be very talented and they enjoyed living in regional Victoria even though they don't have nearly as much access to electronic devices as I do! I was very impressed that they were passionate about singing, performing as a team, confident to share their voices to an audience as well as promoting music to local residents of all ages. I truly believed they will be the leaders for the future of Australia and I admire their passion in music.
In Term 2, I will participate in the Brotherhood of St Laurence Fitzroy program as a part of B2M. I am looking forward to this new opportunity to share my support with those who are financially and socially disadvantaged in the city of Melbourne.
Isaac Lee
Year 9
Throughout the year eNews will feature the Service contributions from individuals and groups in the Brighton Grammar community. If you would like to be included or know someone who should be acknowledged, please contact Simone Lewis.
Student Leadership
My advice to any aspiring leader or someone wanting to be a positive force in building culture, is to 'Set the Example'. James Kouzes and Barry Posner in The Student Leadership Challenge, see exemplary student leaders being attentive to language, as "the words you choose have a powerful effect on how others see themselves, those around them, and the events you all share". In a classic study at an American university, there was a publicised incident of hate mail to a student. Researchers asked students walking across campus about what they thought of the incident but before the student could respond, a research partner impersonating another student would come up and answer with a response like, "Well, they must have done something to deserve it." As you might expect, the first student's response was more often than not just like the student impersonator's. The researchers then stopped another student and asked the same question. This time the impersonator said, "There's no place for that kind of behaviour." Again, the student being questioned replicated the impersonator's response. This study illustrates how potent our language is in influencing people's responses to what's going on around them. Once we acknowledge this, think about the power we have to make a positive difference.
Christian Machar
Head of Student Leadership (Years 7–12)
House Streetball 2019
The Year 7–8 and Year 11–12 editions of Streetball were certainly hotly contested with plenty of talent on display from all Houses!
The Year 7–8 boys competed on The Urwin Centre courts for the round games and it was Crowther and School House that won their way into the Grand Final. The Final was played on the St Andrew's end courts in front of a large crowd. The game certainly didn't disappoint with both teams locked at nine baskets each after 20 minutes of game time. After numerous close misses from both Houses, the last bucket came from School House and they were crowned the Inaugural Years 7–8 Streetball Champions.
In the Year 11–12 event, School House and Dixon were the standout teams making it to the Grand Final, with Crowther and Hancock both challenging well in the round games. The Hayden Mitchell led Dixon team fought hard, but in the end Josh Canham, Max Benier and Tom Fisher led the way for School House and won the Final 10 – 7.
Well done School House on winning both titles. I look forward to reporting on the Year 9–10 edition which is played next week.
Ben White
The Urwin Centre Library supports International Women's Day
Educating students at an all boys school about the significance of women in history can be a hard task. However, when the opportunity was given, Ms Ruth together with the newly elected Urwin Centre Library Committee, had planned the activities well. After a few days of searching, we gathered a series books that we thought would help educate the boys on just why women are great in this world. Some of these included Her Story a collection of influential women and girls past and present and the Women Make Australian History series, which relate the stories of women such as Dawn Fraser, Ita Buttrose and Shane Gould and how they influenced the history of Australia.
We were privileged enough to hear about lots of men around the world who support gender equality with the posters and videos shown at Urwin Centre. I would particularly like to mention Dr Ray Swann's support in his quote about women. We also ran an activity that gave the boys' patience a run for its money: the making of origami tulips and a card for their mum, sister, grandma or teacher to show their support and appreciation for all that they are doing. All activities were greatly enjoyed by the boys.
Jenson Galvin
Library Captain, Urwin Centre Library Committee
Victorian All Schools Swimming Championships – Thursday 7 March 2019
Much anticipation and energy was felt as the Firbank Grammar School girls and Brighton Grammar School boys boarded the bus to MSAC to compete at the Victorian All Schools Relay meet. Kind weather conditions made for a mild evening where the BGS swim team put in numerous efforts, in age groups U13, U15 and Opens to earn points for the team.
There were 4 podium finishes with the U13 boys claiming Silver in the 4x50m Butterfly and 4x50m Freestyle. The Open boys claimed Bronze medals in the 4×50 Freestyle and the 4×50 Butterfly.
There were many PBs swum and kudos goes to the boys who stepped up and swam in extra races – some in older age groups. Team spirit was alive and well with cheering from the stands noticeable from pool deck. Keep up the great work boys and we look forward to a successful APS night on 27 March.
Katie White
TIC Swimming
Long Day Program for Years 9–11 in St Andrew's end library
Last week we commenced our extended hours program after school in the St Andrew's end library.  The library is now open until 7.30 pm from Monday to Thursday and David Rowland, an English teacher and PhD Literature candidate, has been employed to run the program, together with four past scholars.  Jasper Mutimer will work on Mondays, Scott Lee on Tuesdays, Nick Adams on Wednesdays and Kosta Arvanitakis on Thursdays.
Tuesday 5 March was our first day, and a number of Year 11s took full advantage of the academic help offered by Scott Lee.  Nick and Kosta were also kept busy and we look forward to more students taking advantage of this opportunity for additional academic help after school hours.
BGS Rowing Meliora Club
Brighton Grammar Rowing (Meliora Club) is conducting its annual raffle with the opportunity to win over $9000 in prizes. 
The draw will take place on Sunday 24 March 2019, 2pm at Brighton Grammar's Robert Sanderson Hall. All prize winners will be notified.
1st Prize – 7 nights at Mt Hotham Chalet – sleeps 12 (21–28 June 2019) – value $7000
2nd Prize – Caulfield Cup Race Day package for 4 people – value $800
3rd Prize – Bottle of Penfolds Grange – value $700
4th Prize – Brighton Travelworld voucher – value $300
5th Prize – Brighton Bathing Box voucher – value $200
Tickets can be purchased from any rower or BGS Rowing Annual Raffle. 
Please direct any questions or queries to aleks@amsalacapital.com.au
Richard Bartlett
Director of Rowing
The Value of the Intangible with Michael Masterson
At our next BGS Breakfast Bio, Michael Masterson will explain what it takes to be a successful entrepreneur in today's knowledge-based economy, including the importance of contacts. His journey hasn't been without its failures – you'll hear about these, too.  Don't miss out – book now.
Date: Thursday 28 March 2019
Time: 7.00am for a 7.30am start
Location: The International, 81 Bay Street, Brighton
Cost: $60
Book: Breakfast with Michael Masterson
Ultimate indoor golf to support Cystic Fibrosis
Alongside Firbank Grammar, BGS is an Event Partner at a charity golf event to be held at X-Golf Mentone in support of the Monash Cystic Fibrosis community.
Only a few booths remain available at the event – book now to enjoy an evening of ultimate indoor golf fun and to support CF. Bookings can be made through Felicity Stretch.
Dates for the Diary
Friday 15 March
SchoolPix Summer Sports Photos
Friday 22 March
Ute Full of Food
Saturday 23 March
Head of the River
Tuesday 26 March
Future Careers Expo
Wednesday 27 March
APS Finals Night Swimming & Diving
Thursday 28 March
BGS Breakfast Bios