A Word from the Headmaster, Ross Featherston
Reading, disappointment and academic success
A highlight of the BGS year is the Scholars' Assembly. At last Thursday's Scholars' Assembly, the whole Secondary School honoured the exceptionally high academic achievements of the Class of 2017. The Scholars' Wall in the Hancock Wing was unveiled and blessed by Fr Tony, as the 2017 boys and parents looked on.
The 2017 Dux, David Lawlor, was the keynote speaker at the Assembly. David gained a 'perfect' ATAR of 99.95 – the highest score achievable. He reflected on what worked for him during his final year of school, and what didn't. He encouraged all the Secondary School boys to find their own formula for success – that is, to discover what works for them. Among some characteristic witticisms, two things from David's speech stood out for me.
The first was his point on the importance of reading. David spoke about reading as his foundation. He believes that more reading can lead to better writing, which in turn can lead to increased academic success across all subjects. Not surprisingly, I share the same belief!
The second point that resonated was the role that disappointment plays in finding success. David believes that rather than being an impediment to success, disappointment is how you achieve it. To mark this point, he finished with a quote from President John F. Kennedy: "Only those who dare to fail greatly can achieve greatly." Again, I concur with David.
The Scholars' Assembly (and the Scholars' Wall) are important statements about the School's values with reference to scholarly aspiration and achievement. I have no doubt that initiatives like this play a vital role in our commitment to raising the academic culture of BGS.
On Wednesday, we took a moment to be thankful for those that have gone before us to make BGS what it is today, including its rising academic culture. One hundred and thirty-six years ago to the day, Dr Crowther opened the doors of his new school and welcomed the first BGS students (eight in all).
Finally, please take the time to look at this week's Crowther Thinking section of the eNews. Here, our Deputy Headmaster/Head of the Crowther Dr Ray Swann outlines the vision and purpose of the work undertaken through the Crowther (the 'engine that drives the School'). I think you'll find it enlightening and exciting.
Have a great week.
---
From the Head of Secondary School, Rachel Horton
With the 2018 school year in full swing and the summer holidays now a distant memory, this week has been a busy one in the Secondary School. In addition to the core business of academic study and the boys' busy co-curricular schedules, the second half of the Year 7 cohort departed for their outdoor education experience on Monday morning, the Year 10 students embarked on the exciting Tomorrow Man program, and Library Lovers' Day took place on Wednesday. You'll find more about all of these events in this week's eNews.
Wednesday 14 February was Ash Wednesday Chapel. This day also marked the 136th anniversary of the founding of the School by Dr George Henry Crowther. Dr Crowther opened the gates to Brighton Grammar School with just eight students in 1882. This event was celebrated with a Founders' Day chapel service in St Andrew's. Father Tony Poole blessed the new School flag and presented it to St Andrew's where it will remain hanging on the Chapel's wall in perpetuity. The School's eighth and current headmaster, Ross Featherston, compèred his very popular annual beat-the-buzzer segment, in which champions from each House race to answer questions about Brighton Grammar School, past and present, to win (or lose!) points for their Houses. This year, the competition ended in a nail-biting tiebreak between Hancock and Crowther, with Hancock eventually being announced the winners for 2018.
So, as another busy week draws to a close, there is much to look back on and remember in the School's history and many things to look forward to in the coming weeks.
---
Record Books and Adolescent Brains
Welcome to all Year 7 and 8 families! I encourage you to play an active role in your son's learning, starting with his Record Book. Your son needs to bring his Record Books to School each day. He takes it to each lesson and uses it regularly to record homework and important dates. Please sign your son's Record Book each Thursday night. Besides seeing the homework he is doing, you will be able to gain an understanding of the Character Strengths and other Wellbeing activities that the boys complete each afternoon in Academic Care.
Over the last couple of weeks, the boys have learnt that when they enjoy honest and caring relationships with their families and friends, they are:
– happy in themselves and able to look for the good in things they are doing
– in a position to make the most of teamwork
– socially connected and have a sense of belonging.
Well-functioning families and friendship groups look for what they are doing well. The free Character Strengths Survey at www.viacharacter.org is a great exercise. The results describe your signature strengths and top supporting strengths. You can then have conversations about how family members can use their strengths together to achieve what they set out to do. Doing this creates growth mindsets.
Receiving and accepting feedback from family and friends on how they are travelling enables boys to self-assess. Our boys need regular developmental, non-judgmental feedback.
The adolescent brain is a turbulent place, with the good-decision making centre (the pre-frontal cortex) not completely wired up. While adolescents can create emotions just like adults, they don't yet have the capability to consistently control them. This often leads to any feedback being seen as criticism.
"A loving heart is the truest wisdom." Charles Dickens
Travis Hopgood
Deputy Head of Secondary School (7–8)
---
Managing Your Son's Technology Use
Although he may not appreciate this fact immediately, having you oversee his use of technology is in your son's own best interests. Here are some strategies you may like to use.
-Set a time when you expect your son to be in bed.
-Negotiate his homework time/s around family time, chores, sport, dinner and his study preferences.
-Make some times of the day 'tech-free', such as family dinner time.
-Locate his computer in a public space.
-Negotiate a time with him when he can use social media, play games or generally 'surf'. This is very important as there needs to be a balance that he perceives as 'fair' (or at least a compromise).
-As part of the negotiation, your son should agree that, when he is using technology during his homework time, all social media, games, etc. should be turned off.
-Listening to music or watching television while studying is very distracting. Despite what your son may say about multitasking, the research does not support this – he cannot do both at the same time effectively!
-Your son should not have his phone by his bed.
-Insist that he takes small breaks while using technology. Breaks are important to allow his eyes to rest, and to prevent muscle and back strain.
If you would like some further ideas of ways to help in this regard, you might like to read this article from The Parents' Website:
https://www.theparentswebsite.com.au/taming-technology-regaining-control-family/
Adrian Janson
eLearning Coordinator (Years 7–8)
Head of ICT, Years 7–12
---
Programs and Activities
To be a better man today than you were yesterday.
The Year 10 boys had their first 'Tomorrow Man' workshop during the week. Over the coming months, the Tomorrow Man team, led by Tom Harkin, will take the boys through a variety of concepts and activities in a series of six two-hour workshops. These workshops, for which the boys have been placed into groups, encourage the boys to disrupt their thinking about stereotypes and strengthen their emotional muscle. The boys are, in essence, reinventing masculinity.
During the first session, the boys were challenged to think about their current understanding of masculinity, and to share some stories about their understanding of manhood. Each group completed an activity called 'Step to the line', during which the boys were asked questions designed to make them consider themselves and their understanding of what it means to be man. Your son may choose to share some of his thinking during this activity with you – it could make for interesting dinner conversation!
The boys finished this first workshop feeling excited but inevitably a little drained – some emotional discussions had taken place. We're looking forward to the next session later this term.
Peter Shepard
Deputy Head of Secondary School (9–10)
Year 7 (Armstrong/Crowther/Dixon) Outdoor Education Journey 2018
I'm sure by now you have all heard about how awesome/challenging/fun/difficult our journey was last week. And I'm certain you have a clear idea of how dirty and smelly it was. Our deepest apologies to you and your washing machines! My reflection last year focused on five highlights of the Year 7 adventure, the cooking, hiking and surfing etc. This year, I wanted to share with you many images that captured what the experience is all about. It's an opportunity for new friendships to be formed and relationships with HTs to be fostered. It's a time to be taken out of one's comfort zone and experience the great outdoors. The images below will give you a taste of what this experience was like for our Year 7 group. They typify the importance of getting away from the 'school' environment and exploring new experiences – which is, of course, what this year is all about!
8.5km, 4.5mk and 2.5km. These are the distances that the Year 7s hiked at Point Leo. They hiked through scrubland, forest and across sand, with their final destination being the beautiful coastline at Cape Schanck
For some, surfing was certainly the highlight of the journey. For others, it was a new experience that quickly became a new passion. It's become somewhat of a rite of passage to head to the coast and catch a few waves with your mates. Apologies for the lack of 'surfing' photos; the staff couldn't help themselves so we were in the water too!
Coastal awareness with James Hilditch ('Metro') and a time to reflect with Father Tony was a welcome break from the non-stop adventure. It was wonderful to have the opportunity to listen to the boys talk about their knowledge of environmental conservation and ocean safety as well as hear them discuss their fears, hopes and dreams.
The next few images convey the comradery and mateship that were forged during the week. We had boys who came from a variety of primary schools, including some who were the only one from that school, and others who had joined us from overseas. Outdoors, it simply did not matter from where they came; there was a sense of equality and feeling that we are 'As One' on this journey. 
Finally, my favourite image of all. It was a huge week, filled with hikes, surfing, tree climbing, swimming and more. However, this image shows that despite the hectic nature that is the Year 7 Outdoor Education experience, there's still time to watch a beautiful sunset with a mate.
Scott Davies
Head of House Year 7
Library Lovers' Day
The Urwin Centre Library has begun Term 1 by celebrating Library Lovers' Day (14 February). The Year 7 and 8 boys enjoyed guessing how many lollies were in the jar and trying to figure out which literary couple was from what novel. Lauren Murphy can't wait to reveal the winners tomorrow. The Urwin Centre staff were treated to handmade bookmarks and chocolate hearts to celebrate the day.
Lauren Murphy
Librarian (7–8)
The Senior Library also celebrated Library Lovers' Day. The boys were involved in two love-themed competitions a 'Famous Literary Couples' online quiz and a 'Guess the number of lovehearts' in the jar. We had a variety of amusing methods used to guess the correct number and it will be interesting to see which approach worked! Winners for both these competitions will be announced tomorrow. We also emphasised some of the romantic and love-themed books in our collection through our weekly display, and shared handmade bookmarks and chocolate hearts with the Senior staff.
Paula Fletcher
Librarian (9–12)
---
Career News
Items in the Career News include:
-Medicine at Monash University
-ADF GAP Year
-Career as an Air Traffic Controller
— News from ANU
— New Pathways to study at ANU
-Bachelor of Health Science
– Bond University College
-What is an entrepreneur?
-Accounting Degrees at Victorian Universities
If you would like any further information on any of these items, click here or see Sophie Keele in the Careers Centre.
---
Call for Year-level Reps
Hello one and all, and welcome back to another school year.  
I am the BGSPG Year-level Rep Coordinator this year, which means I will be coordinating the communication for the Head Class Rep for each level. 
I am calling anyone who wishes to be a rep for any year level – please email me as soon as possible at badgelizzy5@gmail.com. Class Rep is not an onerous job. It involves organising some social functions, assisting with communication to your year level and making any new families feel welcome. It's a great way to be involved with the school.
 I will be here to help you at any time. 
 Ideally, we want four reps per year level, and one person to nominate as the Head Class Rep – but the more the merrier!
 I look forward to hearing from you soon.
Lizzy Badge
BGSPG Year-level Rep Coordinator
---
Do you love BGS?
We're looking for short testimonials to blow our own trumpet.
If you have something to say, please send it to me at ndodanwela@brightongrammar.vic.edu.au. Even a few words is enough – we'd just love to hear you!
Nicci Dodanwela
Marketing & Communications Manager
---
BGS Cooking Corner
Quick and nutritious breakfast and lunchbox ideas for busy parents and growing boys from
BGS Psychologist and nutrition expert, Danielle Wolff.

Chocolate Zucchini Loaf
Ingredients
– 1 cup finely grated zucchini
– 1/2 cup Greek yoghurt
– 2 tablespoons honey
– 1/2 cup maple syrup
– 1/3 cup melted coconut oil or butter
– 1 large egg
– 2 teaspoons vanilla extract
– 1/2 cup oat flour (rolled oats pulsed in a blender until a powder)
– 1 cup wholemeal flour (gluten-free flour also works well)
– 2 tablespoons cocoa powder
– 1 teaspoon bicarbonate soda
– 1/4 teaspoon baking powder
– 1/4 teaspoon salt
– 1 tablespoon cornflour
– 1/2 dark chocolate chips 
Instructions
Preheat the oven to 175° Lightly grease and flour one bread pan.
Dry the zucchini by squeezing out as much liquid as possible with a tea towel.
In a large bowl, stir together the Greek yoghurt, honey, maple syrup and the slightly cooled melted coconut oil/butter.
Add in the egg and the vanilla extract.
In a separate bowl, stir together the oat flour, wholemeal flour, cocoa powder, bicarbonate soda, baking powder, salt, cornflour and chocolate chips.
Add the dry ingredients to the wet ingredients and mix until just combined. Be careful not to over-mix.
Stir in the grated zucchini.
Pour the mixture into the prepared pan.
Bake for 45–55 minutes or until a toothpick comes out clean and the loaf has begun to slightly pull away from the sides.
Allow to cool completely before cutting into the loaf with a sharp knife
Cover and enjoy within 3 days or freeze individual slices and thaw as needed.
---
Friends of Music Social Evening
A reminder that the Friends of Music Social Evening will be held on Monday 26 February from 7.30pm in the Robert Sanderson Centenary Hall. All Prep to Year 12 Music Parents are invited to enjoy drinks and canapés, performances by BGS music students and presentation of 2018 Music Leaders. RSVP here by 21 February.
---
BGS Breakfast Bios – You're Invited!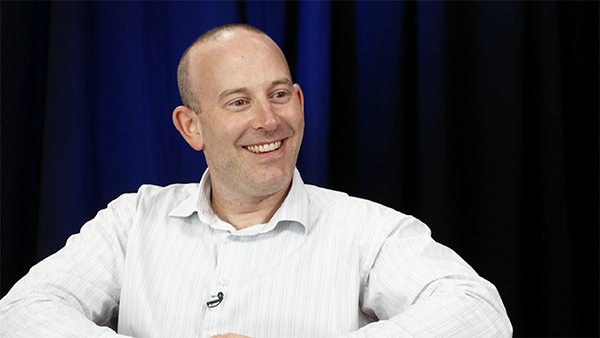 Please join us for the first BGS Breakfast Bio for 2018 on Thursday 22 March at The International of Brighton. These breakfasts are a great way to meet other business-minded people in our community and to hear an inspiring story from a guest speaker.
Our speaker at this breakfast is Dr Lior Rauchberger, who is equally passionate about technology and innovation, and has found a way to merge the two for a living. Starting his working life as a medical doctor, Lior is now an entrepreneur of some calibre investing in companies that apply new technologies in new ways in health, business and education. These companies include his rapidly expanding consumer genetics business myDNA, and educational technology business Vivi, which is making an impact in classrooms around the world – including at BGS.
Highly regarded as Triple M's technology commentator, Lior speaks regularly about the impact of technology in our lives now and well into the future.
Lior will share with us his amazing entrepreneurial journey to date, what he loves about being an entrepreneur, how he chooses his business ventures, what's next and so much more!    
Click here for further information and to book. As seats are limited, we suggest you book early.
Particular thanks to our major partner, Berman Homes, whose generous support of our BGS Breakfast Bios program enables 100% of your attendance fee to be directed to the BGS Building Fund.
---
Celebrating Sons and Grandsons of Old Boys
Boys take great pride when following in the steps of their fathers or grandfathers. When Old Boys enrol their sons at BGS, the School also takes much pleasure in celebrating this multi-generational link. To assist us, we ask parents of our multi-generational BGS boys to click here and complete the 'BGS Generations Form' so that the School can acknowledge our current second-, third- and fourth-generation BGS boys. If you have already completed this form, there is no need to complete it again.
Please return completed forms to Peter Toms at the BGS Development Office, 90 Outer Crescent, Brighton Vic. 3186 or by email to ptoms@brightongrammar.vic.edu.au
---
Secondary School Dates for the Diary 
Tuesday 20 February
Year 8–12 Parent Teacher Student Discussions                   
Wednesday 21 February
Historical Assembly
Wednesday 21 February
Year 8–12 Parent Teacher Student Discussions       
Friday 23 February
Year 9 Great South Western Journey Packing Day     
Sunday 25 February
Year 9 Great South Western Journey