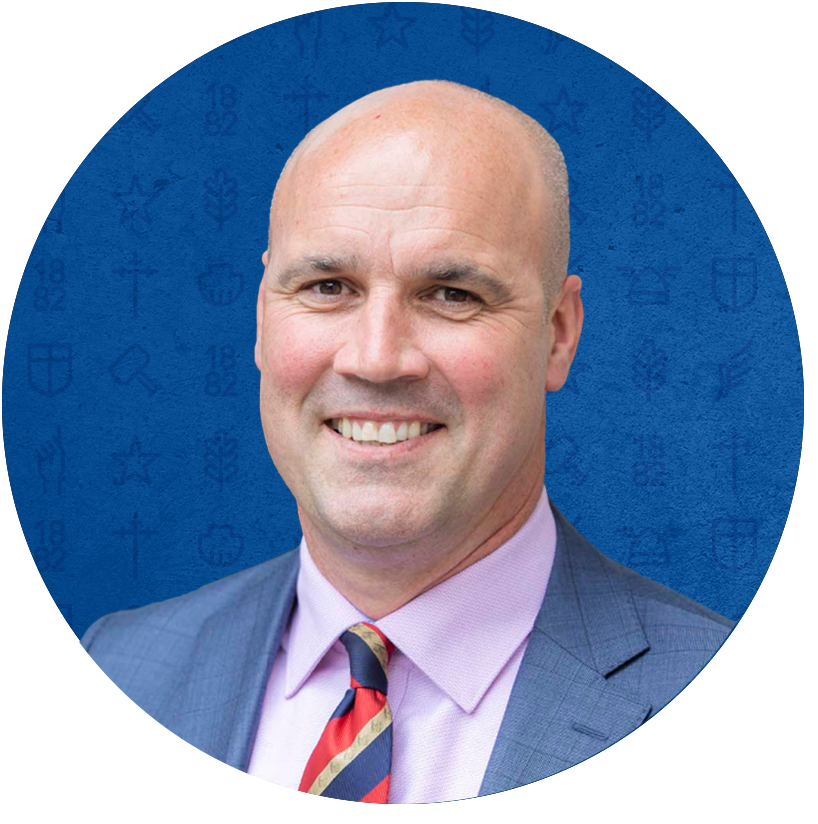 Ross Featherston
The Headmaster of Brighton Grammar School
The start of a new semester offers the opportunity of reflection, of what we have achieved this year and our goals for the next six months. It is also a good time to stop, take a deep breath and listen, to yourself and those around you.
At yesterday's Chapel service, I asked the boys to use not only their ears to listen, but also their brains and hearts, as listening will help them become better men if they listen to be kind, humble, gentle, patient and loving. In effect, listen to make it count.
I quoted the example of Australian tennis player Ash Barty, known as a humble, kind person, who stated at her press conference following her impressive Wimbledon title win on the weekend, that is more important to be a good person than a good tennis player.
Our new Deputy Headmaster and Head of Secondary School, Simon Angus was formally commissioned at Chapel, and he is committed to help your sons listen for those quieter and gentler moments, to help them become the best version of themselves. We welcome Simon and his family to the BGS community.
Finally, please read my letter to parents sent this afternoon in preparation for a potential snap lockdown and move to Distance Learning for all Prep to Year 12 students from tomorrow.
Have a good week.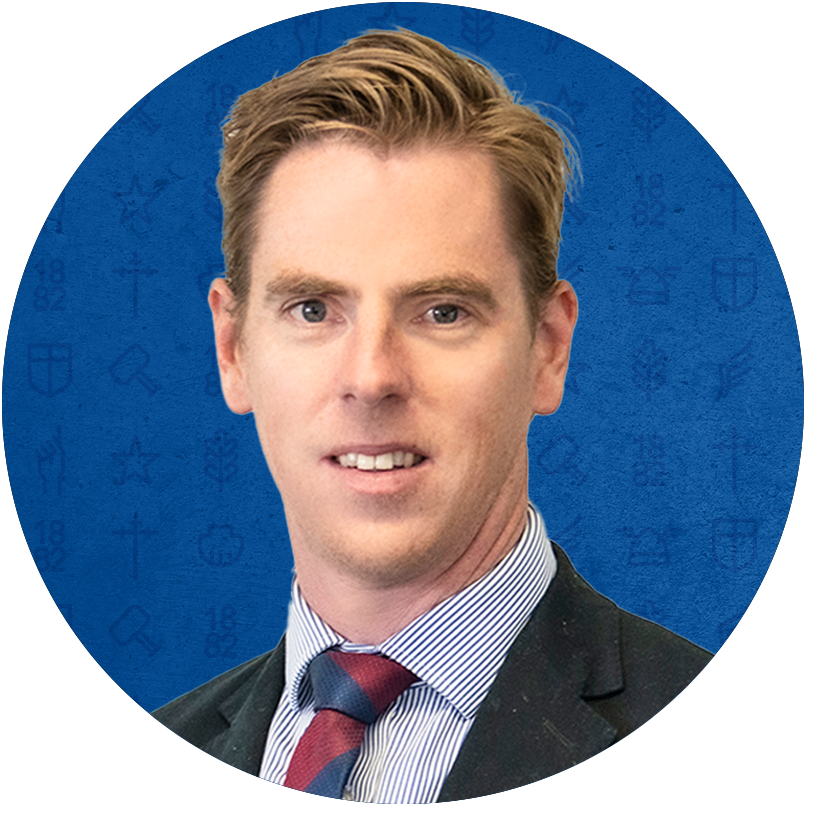 Simon Angus
Deputy Headmaster, Head of Secondary School
As I stood eagerly on the gate on Tuesday greeting boys as they arrived for the start of the new term, it soon dawned on me that the majority of boys had no idea who this overly enthusiastic person was! 
Regardless of this, I felt immediately welcomed. Boys acknowledged my greeting with excellent manners, eye contact and smiles, providing me with wonderful insight into the BGS community.
The warmth and pride of the BGS community has continued to be evident this week as I have started to meet with teachers, boys and their families around the grounds, in the classroom and sporting fields.  
I thank School Captain, Sam Flockart for his kind introduction at our Secondary School Assembly, meaning now when I stand on the gate, I have my welcomes returned with smiles and 'Good Morning, Mr Angus'.
For those I am yet to meet, I look forward to the opportunity soon and hearing of your BGS journey as well as sharing in many adventures that lie ahead.
Meliora Sequamur.
BGS delivers yet again for UFOF
With Dixon House taking charge of the Ute Full Of Food program, last term Dixon Captain, Thomas Arrigo challenged the boys to improve on their previous food donations totalling $800.
As always, our community rallied together and Secondary School donated over $1800 in grocery items. This will go a long way in providing those in need with a warm meal this winter. 
Well done to all and a special thank you to Ben White, Head of Dixon House, Nicole Clark, Head of Year (Dixon House) and Dixon Captain, Thomas Arrigo in leading the way.  We look forward to continuing to support this amazing program later this term.
Anna Ladas
Director of Service
BGS Snowsports 
Winter is well and truly here with the Snowsports season underway. We were especially proud of all the boys from both the Junior and Secondary School who participated in the annual BGS Snowsports Trials held on Monday.
The weather was difficult at times; however, it was a number of the Junior School boys who were able to fly down the course the fastest this year.
Thank you to all the families involved who braved the difficult conditions, especially the parent committee who have worked tirelessly to ensure this season will be a successful one.
If you are interested in joining Snowsports this season, contact Troy Gendala, Parent Coordinator or me before Tuesday 20 July.
Looking forward to a wonderful season of snow!
Mat Steed
Teacher in Charge Snowsports
COVID Fatigue and Youth Mental Health
As the nation remains on alert and in various stages of lockdown, restrictions continue to be mandated as we, as a society, persevere to do the best we can to navigate this post-COVID era.
Whilst some of us quietly take comfort from the availability of vaccines, it does introduce new uncertainties for families and young people alike. We continue to remain in a state of suspended animation, wondering when 'normal' will return.
The physical impact of the pandemic has mostly spared our young people, however researchers are now reporting that children and adolescents are paying a heavy emotional and developmental price, being affected by a range of psychological disorders.
The link below provides information on what parents can do to help support their child's mental health. 

Naomi Tham
Secondary School Psychologist (Years 9-12)
Join BGS Rowing 
The School has a great rowing history and culture with over 100 boys rowing from Year 7 to 12. The culmination of Rowing is the APS Regatta and Head of the River held at the end of March, which Brighton Grammar won this year for only the second time in our history.
Rowing at BGS is offered as a summer sport. For boys wishing to join Rowing and who are new to the sport, Learn to Row sessions will begin at the end of the winter sport season for Year 9-11 students and at start of Term 4 for Year 7-8 students. Boys will then be selected into teams for the remainder of Term 4 and Term 1, 2022.
Boys wishing to trial for rowing need to apply by completing a request to transfer form using their BGS login details.  
The request does not guarantee a place if applications exceed places available. Further information will be provided to boys once they have applied. For more information, please email Dick Bartlett, our Director of Rowing.
It's Pink Dinner time – Save the date!
A heads up to save the date – Thursday 16 September – for the Glitz and Glamour themed Pink Dinner, a fabulous biennial night out for BGS mums that raises funds for the Wig Room. Read more here.
Read other eNews from this week