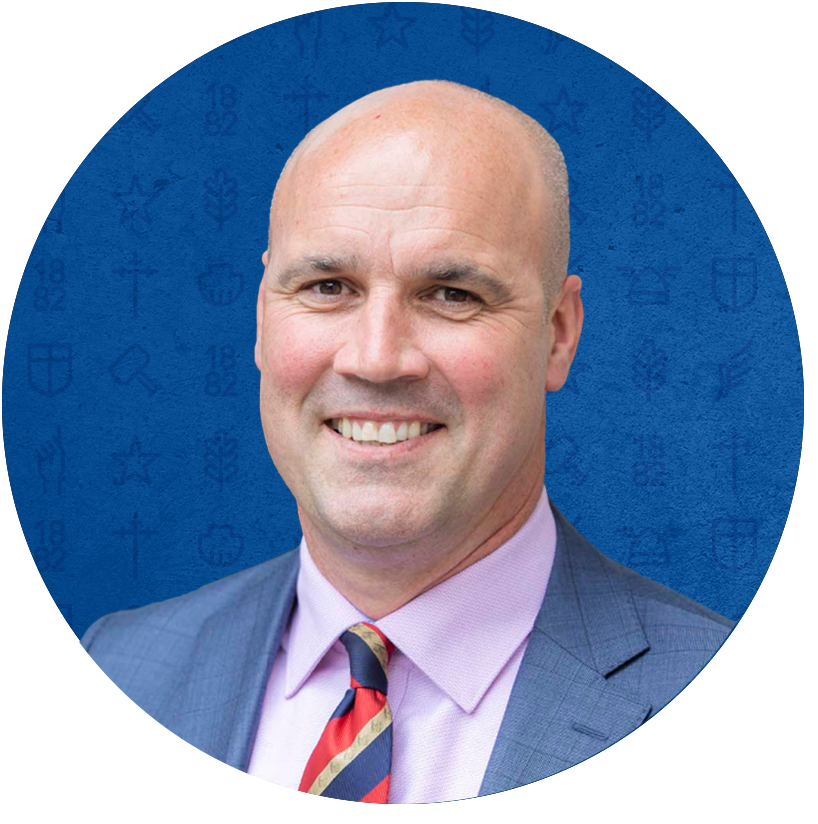 Ross Featherston
The Headmaster of Brighton Grammar School
Today's highlight for me has been welcoming our Prep – Year 12 students back on-site, and seeing them connect once again with their teachers and friends.  
Thank you for your support this week as the boys undertook Distance Learning, and for continuing to observe the School's requirements regarding entering school grounds and general adherence to COVID-19 protocols and (for Secondary School parents) ensuring that your son brings his own mask from home to school each day.
As well as the boys' return, the other good news story is our Director of Students (Years 7-12), Katie White, being named as a Rising Star for 2021 by The Educator magazine. 
Rising Stars are young up-and-coming leaders in the education sector who have demonstrated effective leadership, innovation and achievement in their career to date.
Katie was nominated for her work last year as a Head of Years 7-8, recognising her ability to foster a high-performance learning environment amongst staff and students during distance learning. You can read more about Katie's achievements here.
Have a good week.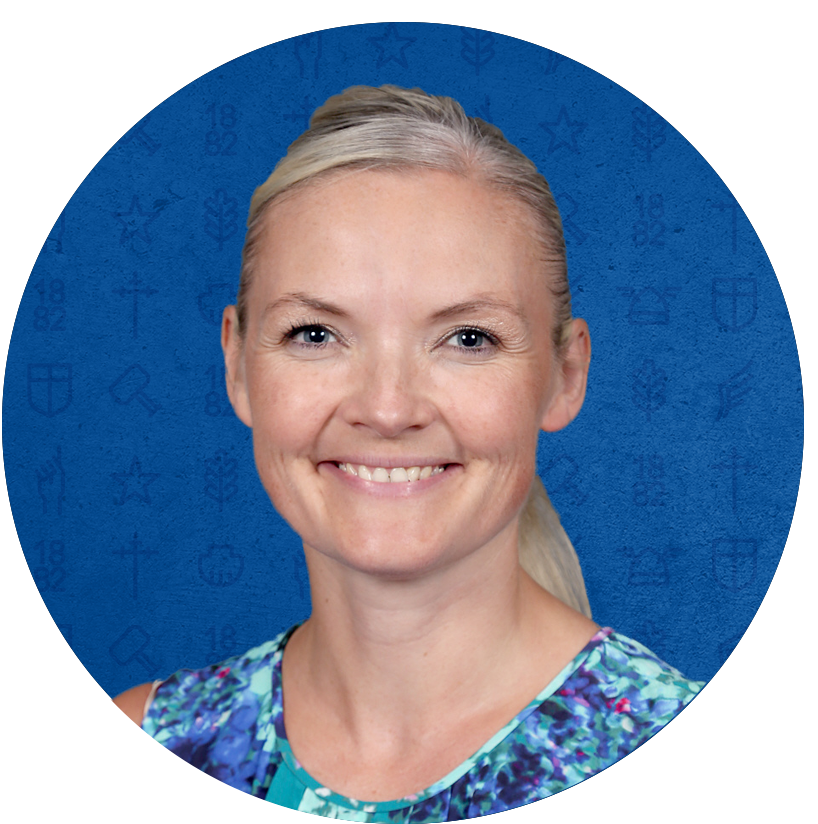 Meg Adem
Acting Deputy Headmaster, Head of Secondary School
From nearly every corner in my office, I can see the mighty Oak in the middle of our jubilee quadrangle at the St Andrew's end of the school.
Our Oak is in full bloom sitting squarely in the summer sun. Earlier this week, our school was a paradox – it was in slumber on-site whilst a hive of activity online. While the Oak and its quad sat in stillness, there were hundreds of thoughts and thousands of words being shared – and although I was unable to hear and witness all the teaching and learning, it was comforting to know that our incredible staff and boys made the most of their opportunities to connect. Today is a special day as we welcome all our boys and staff back on-site. A happy day indeed.
This week we had Parent Teacher Student Discussions online last night and again tonight. The parent and student engagement at these meetings is crucial for all our boys' learning and I hope that both boys and parents heed our experienced staff's advice.
Teamwork – between staff and parents – is a game-changer for many of our boys, so I encourage parents to echo and support the tips that teachers provide the boys. Boys respond to consistency, and they also respond when they know parents are backing their teachers and vice versa.
Last Wednesday, we held our Founder's Day Chapel service and special guests were our Old Boys who attended Brighton Grammar over 60 years ago. Our Year 7s, together with our Year 12 leaders, were in attendance, as the rest of the school observed from different corners of the School online.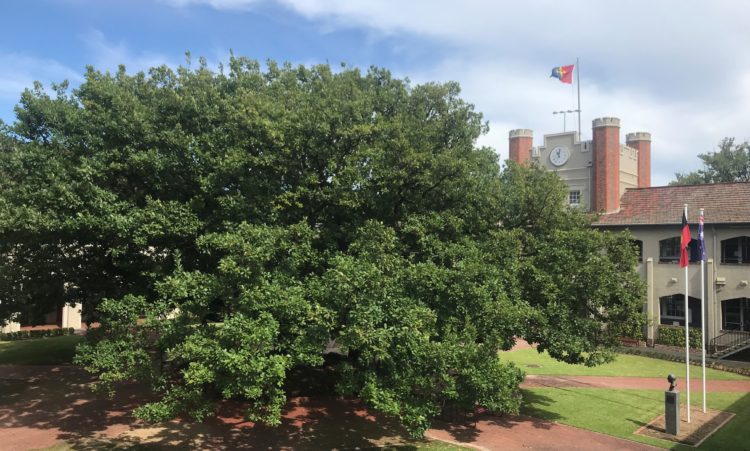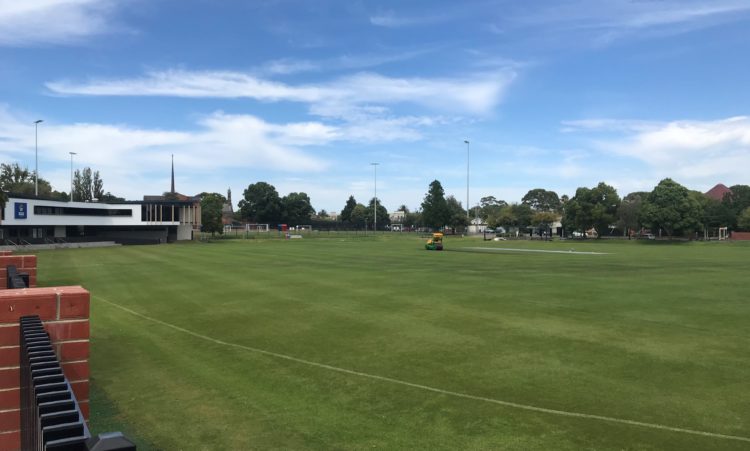 We were delighted to hear from guest speaker Andrew McGrath (OB2016 and past School Captain) who shared his experiences both in and out of school as a Tonner, followed by our House leaders fighting it out in the annual Beat the Buzzer, with Headmaster Ross Featherston at the helm. Congratulations to Chris Field who led Rofe House to a win.
And so, we now move forward. I am reminded of Karl Paul Reinhold Niebuhr, ethicist and theologian, 'God grant me the serenity to accept the things I cannot change, the courage to change the things I can, and the wisdom to know the difference.'
The flexibility and co-operation of our school community in the past few days since the Victorian Government's announcements of a snap lockdown has been remarkable. I thank all of us for the contributions we have made – no matter how small. We can have great confidence moving forward that we are a community well prepared.

Celebrating the Chinese New Year
BGS welcomed Chinese New Year in style with this year's jam-packed schedule of Chinese culture activities organised in the Urwin Centre Library on 12 February.
Boys were actively involved in Chinese calligraphy and quizzes inspired by our guest speakers, Year 13 boys Craig Marais and Josh Bortolussi.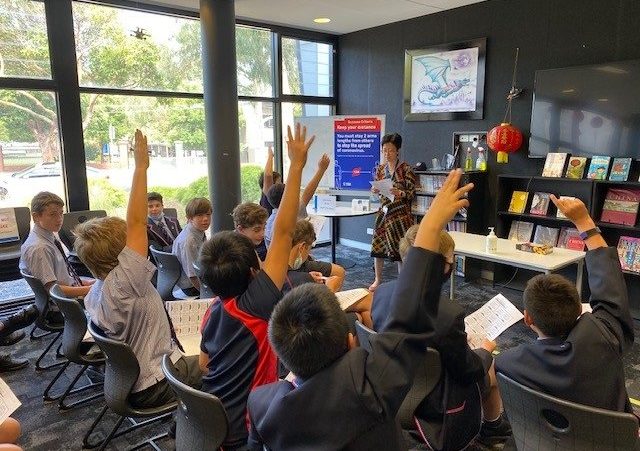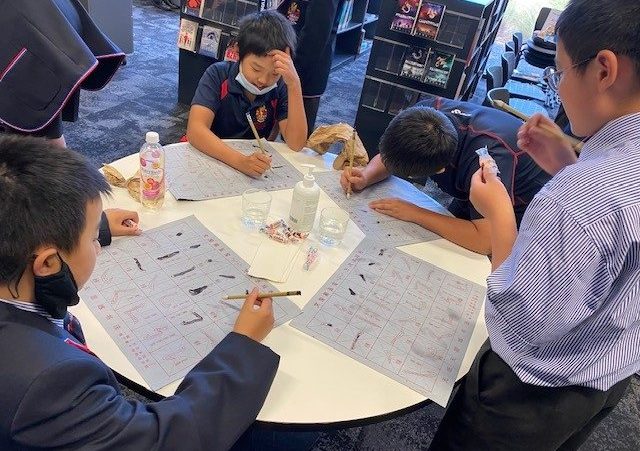 Craig and Josh demonstrated their initiative by producing a wonderful PowerPoint presentation to boys, highlighting the importance of learning the Chinese language and how it would impact on their future learning and career paths.
The Year 13 leaders also talked about the role of language as a social medium as well as a medium of inquiry, and how fortunate the BGS boys were to build their language skills in a multicultural environment, having the choice of learning Mandarin at different levels. 
The audience thoroughly enjoyed their speeches and participated in activities. For some boys, the best part is to taste the fortune cookies and White Rabbit candy prepared by BGs staff members, Ruth Silva and Wen Yan.
What a fantastic way the BGS boys have had celebrating the Chinese New Year to welcome the Year of the Ox. We thank our incredible Urwin Centre Librarian Ruth Silva and Mandarin staff who have worked effortlessly to organise this Chinese New Year activities. 
Linda Chen
Chinese Teacher
Student2Student Reading Program
Brighton Grammar Students in Years 8-11 have the opportunity to participate in The Smith Families Student2Student reading program. 
The program will see your son buddied up with a younger student from a low-socioeconomic school who requires literacy support.  The program runs over 18 weeks from 14 June – 22 October. 
The boys meet via a monitored online platform 3-4 times per week and mentor their buddy through the reading program.  This is a great opportunity for our boys which will improve their leadership skills and allow them to demonstrate the BGS core value of Integrity.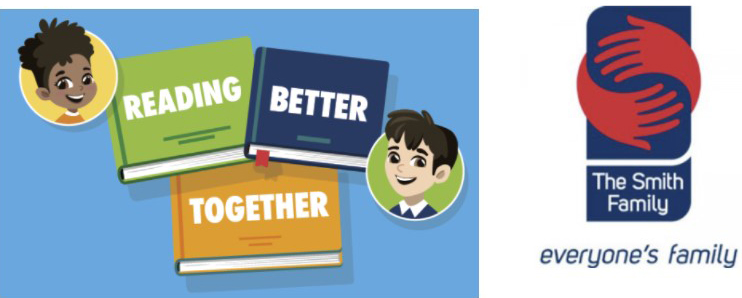 For an overview of the program, parents and guardians are encouraged to watch this video.  All students wishing to participate should email Anna Ladas for an application form. Applications must be received no later than 7 May 2021.
Anna Ladas
Director of Service
Tiwi Pop Up
At Brighton Grammar School, we are proud of our long connection with the Tiwi Islands. We have a number of Tiwi boys at the school and the Year 6 Milikapiti Exchange Program has been running for more than 10 years. Coinciding with the last week of the Tiwi show at the NGV, we are hosting a pop-up Tiwi Art Show in the Wellbeing Centre on 27-28 February.
Organised by Tiwi-governed art centres Jilamara Arts and Crafts Association in Milikapiti, Munupi Aboriginal Arts and Crafts Association in Pirlangimpi and the Indigenous fashion label North, this event will present a cross-section of the creative arts being produced on the Tiwi Islands. 
Pendennis Chapter '60 Years On' Reunion
What a moment. The Class of 1961 boys came together at their 60 year reunion last Wednesday, and took the opportunity to stand in front of the new and old sections of St Andrew's Church which they saw burn in 1961 during their final year at Brighton Grammar.
So many vivid memories were shared at the Pendennis Chapter 60 Years On Reunion as these Old Boys reminisced on a significant time in the history of the School like we are experiencing now.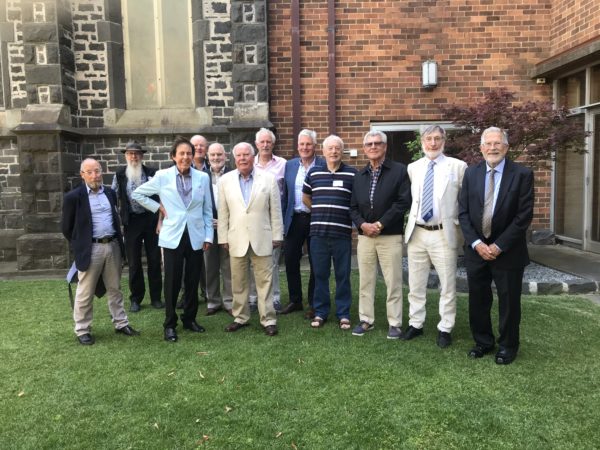 All these things shape and grow our community to be better and stronger. Meliora Sequamur.
Kate Birrell
Alumni & Community Manager
Production is Back!
It has been so fantastic to see students excited at the return of school productions this year! We are very pleased to announce the cast for the Senior Production of Mamma Mia – The Musical. Congratulations to all those who received a part and thank you to everyone who was brave enough to audition. Auditions for the Middle Years Production of Aladdin Jr. are all set for early March with further details to be released very soon via the Hub.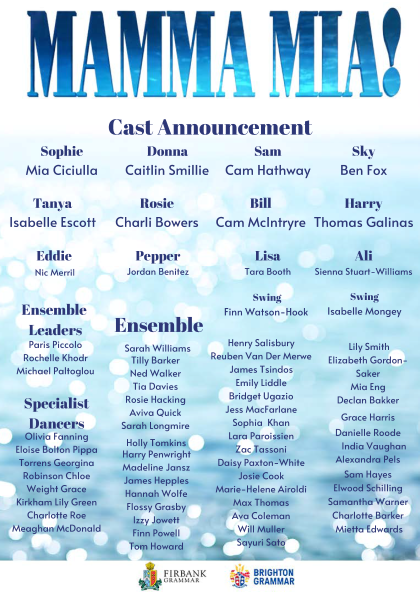 Michael Kent
Head of Productions 
School Refusal
Students can experience anxiety about attending school for a variety of reasons, including school work, social issues, and performance anxiety. This anxiety can also be heightened at the start of a term, or during transition periods to a new school or new campus.
Communication between the student's parents, and the school, is essential in supporting a student's return to school. In some cases, parents may also need to consider linking the student in with external services for additional support. 
Naomi Tham
Secondary School Psychologist (Years 9-12)
Study Club 
Study Club after school begins this week for Years 9-11 in the St Andrew's Library. It will be held every Monday and Thursday after school until 5.00pm.
Bik Swann
Head of Learning Strategies
Observe Parking Signs
A reminder to all parents and guardians to observe parking signs, particularly at pick-up and drop-off times, around the School. It is important we all play our part in keeping pedestrians and fellow road users safe.
Read other eNews from this week