A Word from the Headmaster – Ross Featherston
A successful man?
A key element of a BGS education is for our boys to find success. While success can mean different things to different people, part of that success (that I would like to think is universal) involves BGS boys developing an understanding and appreciation of positive masculinity. An aim of our wellbeing program is to break down the traditional notions of masculinity to help our boys develop into good men.
Thus, it was with interest that I read in the media this week a number of stories about the Men's Project, a movement aimed at 'helping boys and young men learn to handle the pressure to act according to traditional ideals of manhood'. The Men's Project and a recent nationwide survey of what Australians think about manhood pose some challenging thoughts and constructs around what it is to be a young man in Australia today, and the danger of being trapped inside the 'man box'.
It's encouraging to hear this subject being discussed more openly, and to realise that attitudes are shifting, if slowly. It is difficult, sometimes painful work to change ingrained social norms, but we must keep challenging. The honesty of our boys in the Tomorrow Man workshops held at BGS is striking and demonstrates their ability to hold vital conversations and to step courageously outside the man box.
Please go to the Crowther section of this week's eNews to learn more about ways we are trying to teach our boys to be good (successful) men.
Have a great week ahead.
From the Deputy Head of Secondary School (9–10), Peter Shepard
Year 9 Rivers Journey
The Year 9s have started Term 4 with a 9/10 B2M experience to remember! They've spent the last nine days completing the second big Outdoor Educational component of B2M this year, the Rivers Journey. Boys had a choice of which river, and therefore which level of challenge, they wanted to undertake. With guidance from our Outdoor Education team, a number of our BGS teaching staff and external experts from the Bindaree Group, our boys have hiked and rafted along some of Victoria's most spectacular landscapes. The Mitchell River and The Mitta Mitta Journeys both included hiking and rafting while the Snowy River was a completely isolated rafting journey.
Pleasingly, the reports from the trips have mostly been around how quickly the boys have adapted to the experience, how well they have come together as cooking and travel teams and how they have embraced the opportunity to do something brand new. No doubt, the Rivers Journeys will be asking each boy at various times to access his inner 'Warrior', when he's tired and has to keep hiking or rafting, or his inner 'Magician' when trying to add some creativity to a meal on day 8 or 9, or his 'Carer' when his mate is needing support, or his 'Sage' when he's asked what he's learnt about himself and his team during any given day.
As this goes to print, the Year 9s will have returned to School and we look forward to hearing about their adventures – and hopefully about how the Rivers Journey has added another layer in their life experience as they move from boy to man.
The photos above are of one of our groups on the Mitta Mitta Journey – clearly, they are up high in the mountains near the source of the River…in the snow! Look out for further pictures and videos being released in the coming days via our various mediums.
Creative Arts Show 2018
BGS held its annual Creative Arts show last Wednesday night, exhibiting student works from Art, Product Design and Technology, and Visual Communication Design. With a focus on the Senior levels, an amazing array of work was present, highlighting the creativity, passion and skill of all the students involved. The night was a huge success, with over 200 guests coming through the doors. It was great to see the boys bringing their parents in to show them their year's work.
Steve Emmett
Head of Art
Science Olympiad
Each year, a small number of students studying VCE Chemistry, Physics and Biology sit the Science Olympiad Competition. This competition is very difficult and includes material normally reserved for university. This year, Lionel Wang (Chemistry), Max James (Chemistry) and Joshua Sum (Chemistry) achieved a distinction. Liam Konidaris in Year 10 competed and not only achieved a high distinction but also finished in the top 24 students in Australia. As a result, Liam will be studying at the Biology Summer School at the Australian National University with local professors and other students in the upcoming holidays; we wish him all the best in this exciting opportunity.
Patrick Sanders
Head of Science Faculty (7-12)
Victorian Secondary School Chess Final
On Monday, Brighton Grammar hosted the Chess Victoria Secondary School State Finals in the Robert Sanderson Centenary Hall. There were over 200 students from across Victoria who had qualified to participate in the finals, and Brighton fielded a team of five boys. The tournament consisted of eight rounds, with a maximum time limit of 15 minutes to make all moves in each game. Although our team did not achieve a podium finish this year, each boy posted a respectable score for the tournament: Kosta Arvanitakis (5/8), Jaikob Akinci (5/8), Victor Jakobus (4/8), Azmain Kalitzki (5/8) and Mitchell Kelly (5.5/8). Congratulations to all involved.
Bryn Humberstone
Teacher in Charge, Chess

An obsession with percussion
Julian Schweitzer gives private music lessons to boys throughout the School. We caught up with him to find out more about his obsession with percussion
What exactly is 'percussion'?
For thousands of years, we have formed connections with one another through percussion. Percussion refers to vibrations that have been the heartbeat of civilisations. Such vibrations serve pivotal roles in rituals, ceremonies, songs and dance. And, for a long time, they were instrumental in leading armies into battle!  
Apart from being the earliest instrument to exist (along with voice), percussion can be heard in pretty much all of today's contemporary music, whether this be orchestral, jazz, wind symphony, rock bands or brass ensembles. I would even go so as far to say that you wouldn't be able to listen to a song on the radio (leaning towards FM here) without hearing percussion. In a nutshell – percussion is life.
Is percussion a 'real' instrument?
Many jokes are aimed at percussionists/drummers – but yes, percussion is an instrument. It could even be argued that the challenges of being an accomplished percussionist require even more time because of the number of instruments (within the family) a percussionist is expected to master.
The proficiency required to play a marimba requires similar knowledge to a pianist, tuning a timpani requires an understanding of pitch, and playing drums in a jazz big band requires a great deal of coordination. The combination of skills, spontaneity and discipline required makes playing percussion a challenging and rewarding pursuit
When did you start playing percussion?
I began playing when I was 10 years old. I still remember my very first lesson – I asked the teacher to show me a drum roll, and she took the snare drum off the stand and rolled it across the ground! It quickly became an obsession and I developed a dedicated practice regime.
Were you involved with music groups while you were at school?
Yes – some would even say a little too involved! I was strongly involved in the instrumental program, which included: Concert Band, Stage Band, Percussion Ensemble and Orchestra. I also played the double bass in a string ensemble.  Outside school, I had the opportunity to perform in the Queensland Youth Orchestra, The Young Conservatorium Big Band, and my own rock band. My musical life was busy but always rewarding!
Why do you love percussion?
I love the fact that with percussion, you can go in any musical direction you want, whether this be classical, contemporary or even reggae. You will always find a place in any musical scenario even though your musical tastes will no doubt develop and change over your lifetime. The more well-rounded you are as a percussionist, the more options you have.
Percussion also lends itself to being self-sufficient, should you want to start a band with your friends and perform at your parents' next dinner party!
Finally, playing percussion develops a vital music skill – RHYTHM – that transfers to any other instrument, should you ever decide to jump ship. This is not to mention a heap of other skills developed by percussion, including reading melodic notation and ear training.
What do boys get out of learning percussion?
Science tells us that playing any musical instrument helps with brain development. So it's true, you will become smarter! Also, by developing good practice habits (which is essential when playing a musical instrument), you will be learning discipline, dedication and concentration. And with these skills, you'll be able to conquer anything!
Plus, with percussion, you get to test your neighbours' noise-tolerance threshold!
What's your favourite instrument?
Marimba, drum kit, xylophone, vibraphone, timpani, snare drum, congas, timbales, maracas, triangle, cowbell, glockenspiel, cajon, shaker, tamborine… I love them all!
Julian has some percussion lesson times available. If you'd like further information, please contact the Music Department (music@brightongrammar.vic.edu.au).

Sleep…
Visit SchoolTV for interviews with leading specialists, helpful articles, and fact sheets with tips for supporting your son to develop healthy sleep habits.
Danielle Wolff
Secondary School Psychologist (Years 7-8)

Hall of Fame Inductees Revealed
The following inductees were revealed this week (with more to follow):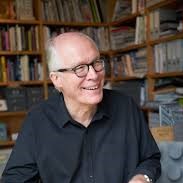 Corbett Lyon (OB 1973)  
Co-director of one of Australia's most progressive architectural firms. Long-standing contributor to architectural education at the University of Melbourne. Art collector and philanthropist. Pioneer in fostering public connections between Australian contemporary art and architecture. Shares his family home with members of the public!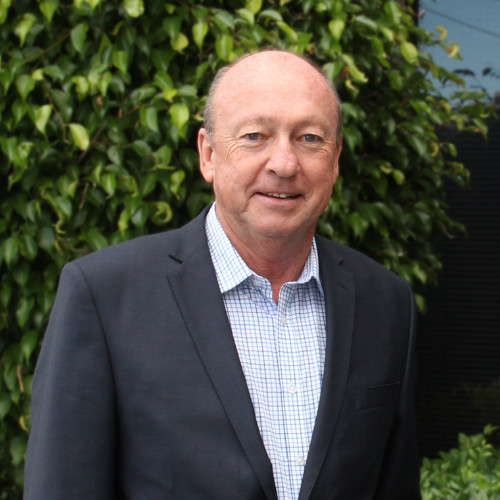 Rick Ralph (OB 1973)
Keeping Australia Beautiful! Need we say more?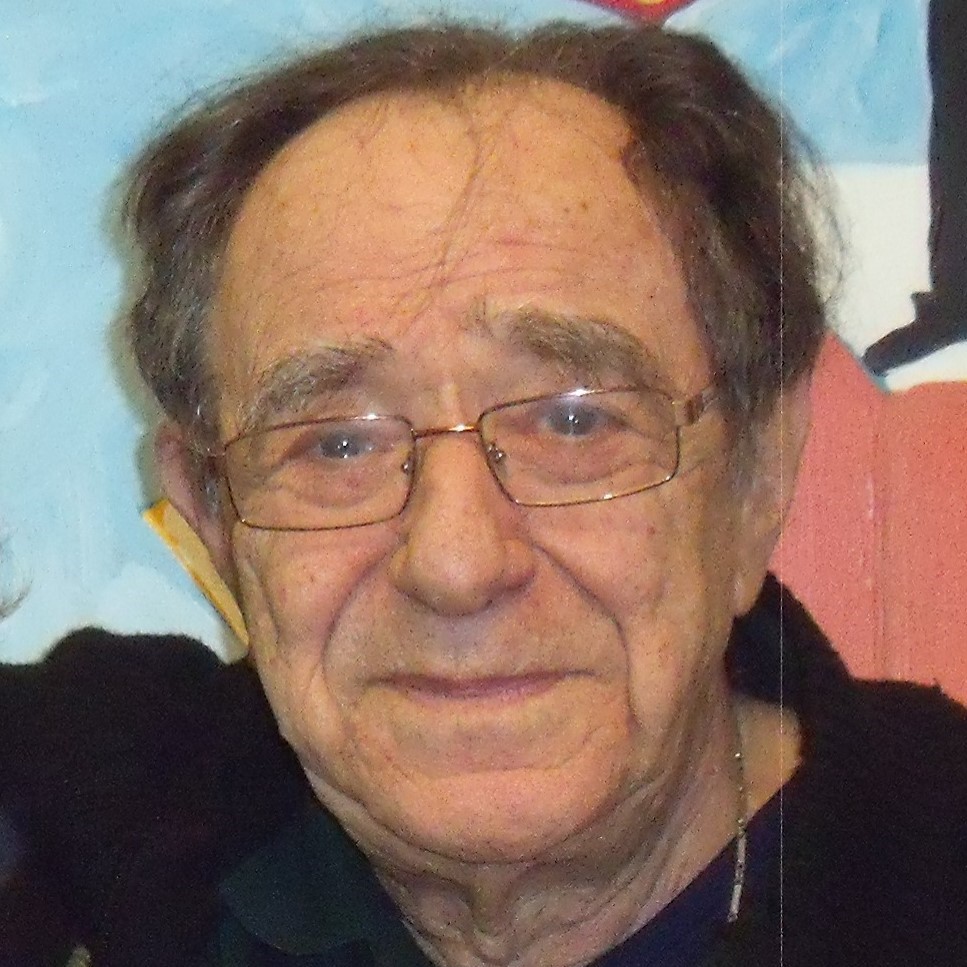 Stan Marks OAM (OB 1946)
Career journalist with a passion for promoting respect and understanding. Author of 14 books and long-time editor of the Jewish Holocaust Centre magazine. Received a Medal of the Order of Australia in 2007.
Professor Gary Smith (OB 1968) 
Has held senior roles at a number of universities. Currently Deputy Vice-Chancellor at a Melbourne university. Widely published on the subjects of international relations in the Asia-Pacific, global governance and civil society. Dux of the School in his year.
Book your tickets for the Hall of Fame Gala Dinner on Wednesday 14 November. Held only once every 3 years, this is a night not to be missed! 
Annandale Gym Open Morning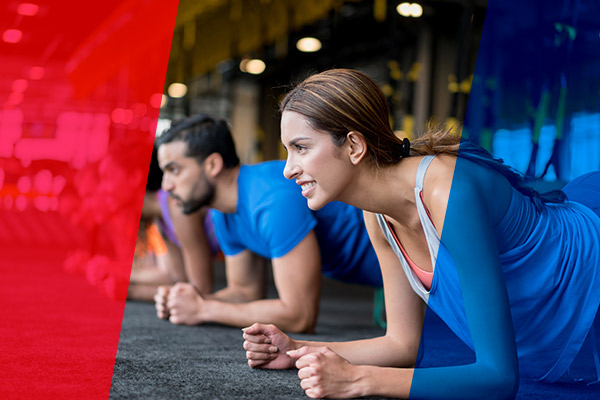 This is your chance to come and check out our state-of-the-art gym venue and equipment. You'll meet our experienced trainers and find out how our classes can be tailored to suit your needs.
Don't miss out on prizes and special offers available only on the day! Light refreshments provided.
Saturday 27 October, 9am–12 noon
Find out more about the Annandale Gym.
From tech developer to property developer!
Old Boy Steven Pharr (OB2001), has had a journey in Entrepreneurship like few others. After completing his Business Law degree at Monash in 2006,  and at the age of 22,  he founded the global mobile phone phenomenon known as Bongo.  
Within a year he had 5 million customers, 110 staff in 5 countries and sold the company for $10M 16 months after he started it.
Don't miss the opportunity to hear Steven's remarkable journey at the next instalment of our Business Breakfast series.
Thursday 22 November, 7–9am, The International, Brighton
Dates for the Diary
Fri 19 October
Valedictory Day 1 (No Year 12 classes) 
BGS Film Night fundraiser for Love Your Sister 
Sat 20 October
Sun 21 October
Mon 22 October
Valedictory Day 2 
Year 12 Chapel Service
Valedictory Day Assembly (Years 9-12) 
Valedictory Day Morning Tea (Year 12s and Parents) 
Beating of the Bounds (Year 12s) 
Valedictory Dinner 
Tue 23 October
Year 8 Elevate Session
BGS Parent Group Meeting
Wed 24 October
Year 10 Art Excursion
Year 8 Elevate Parent Seminar 
Thu 25 October
Athletics presentation night 
Guitar & Percussion Concert 
Fri 26 October
BGS Boat Club Season Opening and Info Night
Sat 27 October 
2019 Summer Sport Practice Round
Year 8 Father Son Getaway