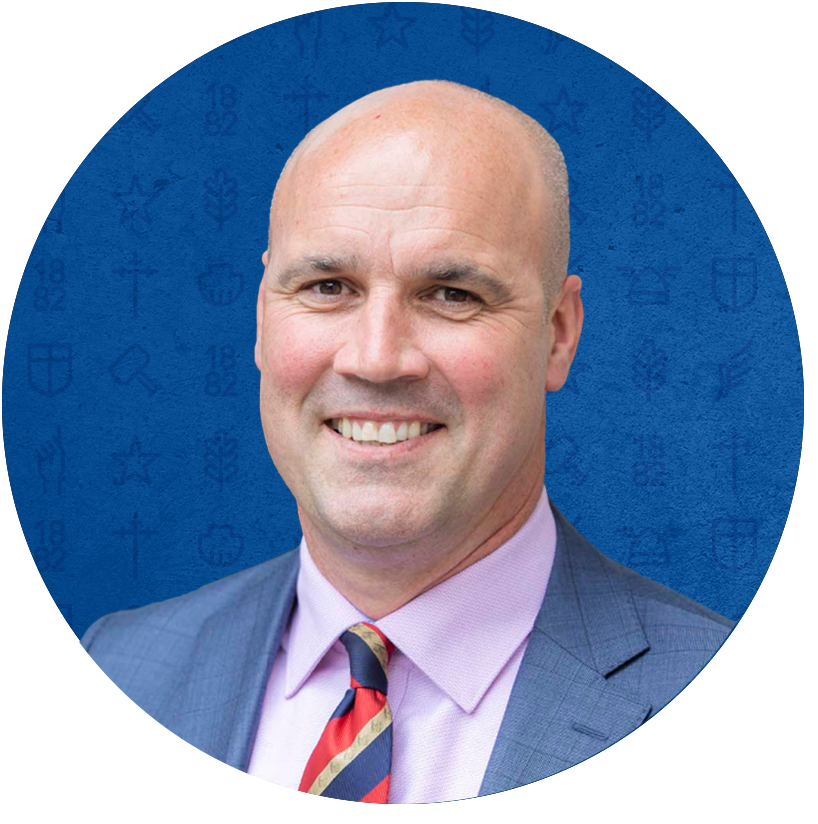 Ross Featherston
The Headmaster of Brighton Grammar School
At this week's Secondary School Speech Night, our four core values of passion, respect, integrity and accountability were on display as we showcased the talents and achievements of our students.
In my address, I asked our community to not grow tired of doing good for everyone and to remember to care for one another by showing simple acts of kindness, even at the end of a year that we are pleased is nearly behind us.
Guest speaker Andrew McGrath (OB 2016), and former School Captain, highlighted the value of his school journey which taught him the importance of belonging to a community, how to be resilient when setbacks come your way and to not lose sight of your purpose in life which in turn helps you to live a life that is true to your core values.
Our end of year speech nights and assemblies allow us to reflect on where we are at as a school and on our mission to develop our boys into young men with both heart and backbone.
You have the opportunity to provide us with key feedback on this, our programs and direction of the School by completing the parent School Improvement Tool survey. Your comments are invaluable to us so I hope you find the time to complete this short survey by the end of this week.
Thank you for your support this year and, as we head off into the summer and the new year, please value time with family and friends and be kind and gentle to one another.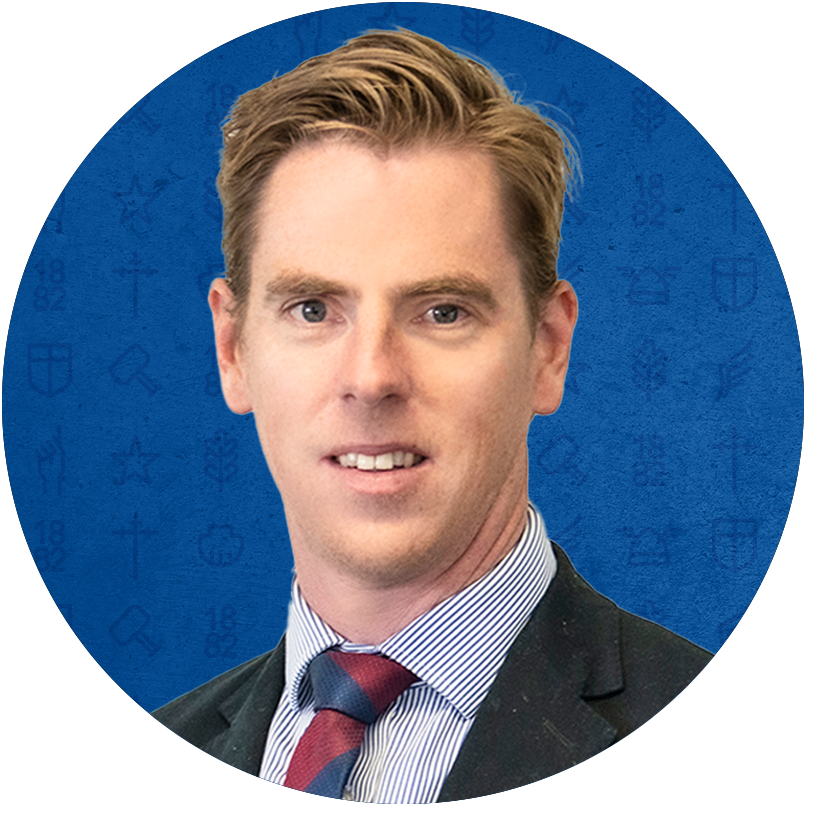 Simon Angus
Deputy Headmaster, Head of Secondary School
Speech Night was an incredible success as we celebrated 2021 together. A special thanks to our musicians, performing artists and guest speaker, Andrew McGrath (OB 2016) for contributing to BGS's night of nights.
We now look forward to the final days together for the school year which will be full of many moments of celebration and reflection. Tomorrow, we will welcome our Year 6s to their transition day in the Urwin Centre and farewell our Year 10 boys and parents for the four-day First Horizon Program, whilst Year 8s celebrate their incredible designs as part of the iDesign competition.
Next week, we conclude the year together with a Secondary School Chapel Service for students before we then welcome Year 12s back on-site for their Valedictory Day and Dinner.
Thank you to all who contribute to all of these incredible programs that add so much to the lives of our Secondary School students.
Meliora Sequamur.
Happenings and Reminders
Unfortunately, due to COVID-19 restrictions, Community Carols is not being held this year.
Sports and Excursions: Parents are asked to check on the vaccination protocols around visiting sporting and other venues prior to boys attending any off site events. Boys may be turned away from venues if they do not adhere to the venue's regulations regarding vaccinations.
Great Southwest Journey
The Great Southwest Journey (GSWJ) for 2021 has concluded with a wonderful return ceremony last Saturday night. Year 9 families were privy to a small glimpse of what the boys and outdoor educators undertook over the previous nine days on a journey over three connected yet unique landscapes, utilising three modes of transport in the southwest corner of Victoria. 
Going into its seventh year in 2022, the GSWJ has become part of the fabric for our School with knowledge and tips being passed down from older boys to the Year 9s, and younger brothers wanting to have the same adventurous experiences as their older brothers had a few years ago.
More than just a long Outdoor Education camp, this journey changes who our boys are on the inside; for some they know they've changed when they return, for others it may take them a few years to grasp the impact that the GSWJ has had on them and that is okay by us. What is important, is that those boys started a greater journey of self-discovery and should feel proud of what they have accomplished.
Read full article by David Gemmell, Head of Outdoor Education.
University Scholars Program
We'd like to congratulate Jenson Galvin and Kento Hikima on their acceptance into the Kwong Lee Dow Young Scholars Program as well as James Clarkson, Tom Gianatti and George Roubos into the Monash Scholars Program. These are exclusive academic enrichment programs for high achieving students in Years 11 and 12 run by The University of Melbourne and Monash University respectively. Acceptance into the programs includes access to the university resources as well as a guaranteed place in an undergraduate degree along with other benefits.
Well done to Jenson, Kento, James, Tom and George on this fantastic achievement.
Patrick Sanders
Director of Curriculum and Assessment (ELC-VCE)
Library Holiday Podcasts 
This holiday break, why not enjoy an episode of our student-made podcast, presented by the Urwin Centre Library Committee and Book Club members? Get to know some famous authors including Will Kostakis, Robert Newton and Solli Raphael, the youngest-ever winner of the Australian Poetry Slam.
Booktopia is an interview podcast in which students, teachers and authors share thoughts about all things book-related, and where best conversations happen.
Book Jeopardy is a fast-paced quiz show about books, authors, entertainment and anything in between. The hosts challenge each contestant to answer 10 questions as correctly as possible.          
Podcasters are Fletcher Brougham (Year 8), Flynn Quill ( Year 7), Huw Thomas (Year 8), Nicholas Michele (Year 7) and Harry Heaselgrave (Year 8). Editor is Charlie Sabin and Research and Script Writer is Kenneth Yeung
Ruth Silva
UC School Librarian
Viewing of Aladdin JR.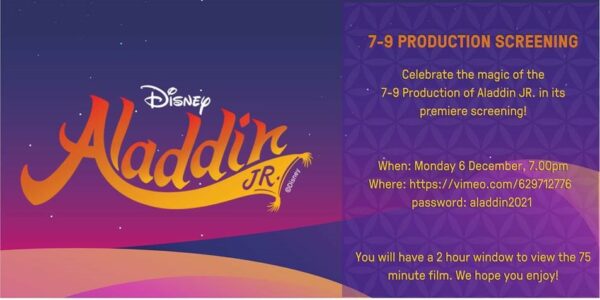 You can view the Year 7 – 9 Production of Aladdin JR. on Monday 6 December at 7.00pm via the link below and enter the password: aladdin2021.
Parent self-care
Parenting is rewarding but it can be equally as draining!
It might seem unnatural to make time for your own self-care but doing so makes for better parenting. It's hard to  remember this, especially as the next few weeks are some of the busiest of the year. Parents are encouraged to take some time to come up with some ways to look after themselves.
For some ideas, the provided link might help.
Kathryn Heffernan
School Psychologist (Years 7-8)
Read other eNews from this week