A Word from the Headmaster – Ross Featherston
Welcome back
Welcome back to Term 2. Even though last week was a little stop-start, I was glad to see the boys back in their classrooms for the first three days of the new term. Things have started apace with, among other things, Easter and Anzac Day commemorations, our first Music Concert, Junior School cross country, students and staff from Pormpuraaw here on exchange and APS Winter Sport underway.
Over the Easter holidays, you might have noticed in the Herald Sun that the Australian Curriculum, Assessment and Reporting Authority (ACARA) identified BGS as having demonstrated substantially above average gains in reading and/or numeracy achievement, as measured by our 2018 NAPLAN results. I was delighted to receive a letter of congratulations from the CEO of ACARA a few weeks ago.
Given our continued focus on the School's academic culture, this is excellent news and another indicator that we are on the right track with our approach to academics through the Effective Learner model, the Crowther Centre parent workshops, our coaching program, design of curriculum and use of data. The 2019 NAPLAN tests are not far away and I know the Years 3, 5, 7 and 9 boys will be well prepared to do their best on the 14, 15 and 16 May.
Best wishes to all in our community for the term ahead. I look forward to seeing you in and around BGS soon.
From the Deputy Headmaster, Head of Secondary School – Dr Rachel Horton
Welcome back to Term 2. I do hope that everyone found some time in their busy lives and amongst the many camps and activities which took place to spend with their boys over Easter.
Last week started reflectively with an Easter Chapel Service followed the next day by an extremely moving ANZAC Day Service. It is increasingly difficult for our boys to feel connected to events and conflicts so far in the past but it is always important to make sure we all remember the extreme sacrifice made by so many on our behalf. The personal stories of the BGS old boys who lost their lives help to make it personal for the boys and watching faces throughout the service. I have no doubt that many of them, for just a minute or two, forgot all current and seemingly small concerns and imagined that they were experiencing the hardships of war as a young soldier; or felt what it would have been like to farewell a family member or fellow Tonner and never see them return. Everyone understood the weight of the sacrifice made by so many young people.
Assembly this week will acknowledge the change over between summer and winter sports with the awarding of summer sports colours and the announcement of the winter sports captains. We have many exciting sporting fixtures to look forward to this term as well as concerts in St Andrews, the Senior Production Anything Goes and a variety of other events. The semester will end with exams for all students and I would encourage parents to support them in studying regularly throughout the term and making use of the various study clubs and programs on offer, including the St Andrews Long Day Program for students in Years 9–11 and the Hancock Wing Long Day Program for Year 12 students.
Year 12 formal
On the last night of Term 1, the annual Year 12 Formal occurred at Brighton Receptions. This was to be the last Formal at the venue due to the imminent closure. The theme of Hollywood Glam certainly saw the venue come to life and ensured it would be a memorable finish.
There were Hollywood style cars at the entrance, a Hollywood style photo opportunity as couples arrived, a Hollywood star for each boy and a gold balloon with two photos attached – one of each boy with his Year 12 photo and one from when he commenced at the School. The tables were set up based around the theme with flowers and cinema reels as a centrepiece. There was also the ever-popular photo booth, a dress up area for more photos, a Hollywood sign and so much more!
Special thanks must go to Sandy McGrath and Anette Kulesza for coordinating all of the decorations and organising the event as a whole. Thanks also to Alina McPeake for organising the flowers and to Ross Donnan for his design work and organising all of the printing. Finally, a special thanks to all of the parents who helped to set up during the day and then came back after the event had finished to pack up. All of these efforts were much appreciated by the staff and boys.
David Liddle
Deputy Head of Secondary School (Years 11–12)
ANZAC Day service
On Wednesday 24 April Brighton Grammar honoured all the men and women who have served and died for our country. In a moving Anzac Day Service attended by the Secondary School boys and special guests, 118 crosses were laid at the altar in remembrance of the 118 Old Boys who have died in service. Drama students also delivered a poignant presentation, accompanied by song, illustrating beautifully the tragic departure of so many Australians to war.
In particular, we remembered John Shields (OB 1906). John was a champion sportsman; Captain of BGS Cricket, Football and Athletics, and the Champion Schoolboy Athlete of Victoria. John enlisted on 7 April 1915 in 22nd Battalion and served in Gallipoli and France and was promoted to Sergeant. John was killed in action at Pozieres Ridge on 5 August 1916; John was walking with two companions when a bomb exploded beside them, killing all three immediately. The battle of Pozieres is recognised as one of the cruellest disasters to have confronted Australian forces in any war; in just over six weeks. Australia lost 25,000 officers and men, 50% of Australia's four divisions fighting in France at that time.
Lest we forget.
Kate Birrell
Alumni and Community Manager
Hancock House report
The role of House Captain has challenged me to think: how I can make a positive influence with fellow House members and contribute towards the success of Hancock House? Hancock has had promising results in Term 1 – built from the mentoring from older boys and the active participation from every boy in Hancock. On Big Fella, the Year 12s reflected that our previous year's success had derived from the connections made between each year level and instilling the importance that everyone is passionate about the House. With this in mind, it has been a key focus of mine to get to know all Hancock members during tutor times and through countless House activities. It has also been great to see many older boys step forward to offer their expertise in certain House events, including Matt Cook, Captain of Music, leading our exciting House Choral song Africa by Toto.
It was fantastic to conclude the term with a House BBQ and I hope all new members of the House now feel a part of the team and are comfortable to seek advice from older members when needed.  
Harrison Preston
House Captain – Hancock
Student leadership
The end of last term saw the appointment of Jason Jin and Eric Shi as International Co-Captains. Both Jason and Eric will join the Prefects, House Captains, Dr Horton, Mr Liddle and myself, at our weekly Senior Student Leadership meetings. We discuss a range of topics – from leadership skills and strategies, standards and expectations amongst the student cohort, to organising who will be guides on Headmaster tours.
On occasions, we meet in the Urwin Centre at the Rosstrevor end where the Year 8 Student Voice leaders join us. It is fantastic to gather a diverse range of ideas and opinions and show we are 'As One'.
Christian Machar
Head of Student Leadership (Years 7–12)
Rugby camp
We gathered at the airport in the early morning. The Year 8s and 9s excited for another rugby camp but the first in Tasmania. The Year 7s excited but apprehensive. Tasmania's rugby fields awaited!
The camp is about more than rugby though. It is about building the feeling of a team: building the bonds that make a rugby team. Understanding that the team is bigger than one individual and that we are all in it together 'As One'.
For this, there were different activities outside of rugby. We did a recovery session, an arcade session, visited Port Arthur and had a laser tag session on the last day. Then of course, there was just spending time with other boys – joking around, making up our own little games, playing cards and just overall messing about. 
When playing rugby, we formed two teams and competed in two games against Hutchins School. The Years 7/8s first game was difficult losing 5-12. In losing, they may of lost a big star in Jarod Prins tearing his ACL but the rest of the team formed together and fought really hard. In the Year 9s team, they may have had a couple of hard seasons in a row only winning two games in their first two seasons; they were looking for a strong comeback. This started well with a hard fought victory in their first game 19-12 with tries coming from Casper Payne, Jordan Secatore and Vuna Ofahengaue. The team formed a bond that they never had before which gave them some extra confidence leading into the rest of the season. The Year 7/8s played very well after training hard after the first match winning convincingly 35-5. The Year 8 Thibaut made a strong contribution scoring three tries and making some big tackles along the way, but he could not have done it without the rest of his team. The Year 9s in the second game came into the game with confidence sky high after training hard. Unfortunately, that confidence was short-lived being down 17-0 at half time but the boys held their heads and came out blazing in the second half scoring 33 points in a huge team contribution. The boys ended up winning 33-17 with Tries from Massimo Brasacchio, Josh Dougan-Bath, Alex Rico, Caspar Payne and James Reid. Not to get some crucial conversions from Liam Coleman.
The help and organisation we received from teachers and coaches Mr Moore, Mr Forbes, Devan Nicholls, Tom Murray, Mr Marshal, Dr Horton, Mr Hollingsworth and Mr Duffy was fantastic. They really made the tour great and the rugby fun. Yes, it was hard at times but we loved it.
Regardless of results and the matches, the tour allowed us to form bonds and develop as a group and as a Rugby Club that can work together – in good times and bad – to represent BGS as proud rugby teams.
Josh Dougan-Bath
Year 9
Year 12 visit to Year 1 Drama class: Being a part of it
The Year 1 students were recently treated to a surprise visit from a giant named 'George'. Throughout the term, Jessica Taylor's Year 1 students have been participating in process drama. Process drama is a method of teaching and learning drama where both the students and teacher are working in and out of character. The boys have been creating a story set in a small town that has sighted a giant and collectively are deciding whether the giant should be allowed to live in their town. Before the boys can reach their decision, they requested to meet with the giant. This gave Jessica the clever idea of bringing in the big boys to play – enter Jack Wyss, one of our Year 12 Drama Captains.
Donning a costume that one creative boy speculated "he had taken from Robin Hood after squashing him", Jack, in character as the giant, visited the class in order to answer an array of curious questions. There was a lot of excitement in the Drama room and the boys were intrigued by the giant in front of them. Seeing the Year 1s so actively engaged in the activity was a real treat and Jack seemed to enjoy himself too. Well done to Jessica Taylor for creating such a fantastic activity.
Michael Kent
Head of Drama and School Productions (Years 7–12)
Service report
Fiji Book Drive
Our small groups Service initiatives are off to a great start this term with the Fiji Book Drive taking place throughout May. Initiatives like this empower the boys to take ownership of a program, developing communication and planning skills whilst focusing on providing opportunities for those less fortunate. Team Leaders Max Thomas and Erik Kyparisis have set the bar high and they look forward to watching the donations roll in. See the Flyer here. 
Go Grey in May – Grey Day
On Friday 10 May, all students from Years 7–12 will be invited to wear casual clothes with a focus on grey. Students and staff are asked to provide at least a gold coin donation to support RCD's, Go Grey in May Day. The RCD Foundation has a strong focus on battling paediatric brain tumors and supporting brain matters in the areas of research, care and development – to fund science to end brain cancer and support patients in the meantime.
Simone Lewis
Director of Services (Years 7–12)
Anything Goes is almost here!
Have you booked your tickets? With only 3 shows from 22 to 24 May, this is set to be a massive sell-out! The cast and crew have been working tirelessly to make this show one that is not to be missed.
Come aboard and we will see you at the show!

Wind, Brass and Percussion Concert
On Tuesday night, our Secondary School concert bands, jazz bands, percussion and flute ensembles filled St. Andrew's Church with glorious music in the Wind, Brass and Percussion Concert.
Several of the ensembles had a cinematic flair to their performances, featuring music from such movies as Pirates of the Caribbean, Mission: Impossible, Black Panther and the Blues Brothers. The superb performances were a true testament to the dedication and hard work of our fine young musicians.
For the Big Bands, it was also a great chance to present their programs for the Generations in Jazz Festival, which they are attending this weekend. Generations in Jazz is a national competition held each May, where bands from over 200 schools come together to share in their love of jazz music.
It is an incredibly busy time for the Music Department and next Thursday the Orchestras, Choirs and Guitar Ensembles will have their time to shine in another concert at St. Andrew's Church, commencing at 7.00pm.  I look forward to seeing you there.
Kurt Abell
Head of Instrumental Music
BGS Music
It's certainly busy in the BGS Music world at the moment…
Music hoodies
Show that you're part of the Music School team with a BGS Music hoodie, just in time for winter!
Order by 6 May to receive your hoodie in time for Junior School Music Camp.
Please note that the hoodie is not official School uniform.
Orchestral, Guitar & Choral Concert
Come and enjoy performances from our Secondary School orchestras, guitar ensembles, Cello Choir, String Quartet and choirs. Priority tickets have sold out but there are still some remaining free seats – please join us on Thursday 9 May at 7pm in St Andrew's Church.
A golden ticket raffle!
Friends of Music has been lucky enough to secure 2 VIP tickets to Roald Dahl's 'Charlie and the Chocolate Factory' musical. At Her Majesty's Theatre from August 2019, the prize includes:
2 front row dress circle Producer's Reserve seats
· Your own private lounge pre-show and interval in the Director's Box 
· A bottle of Domain Chandon on arrival in the Box
Tickets are $10 each or 3 for $25 – get yours now!
BGS Business Breakfast: Can entrepreneurship be taught?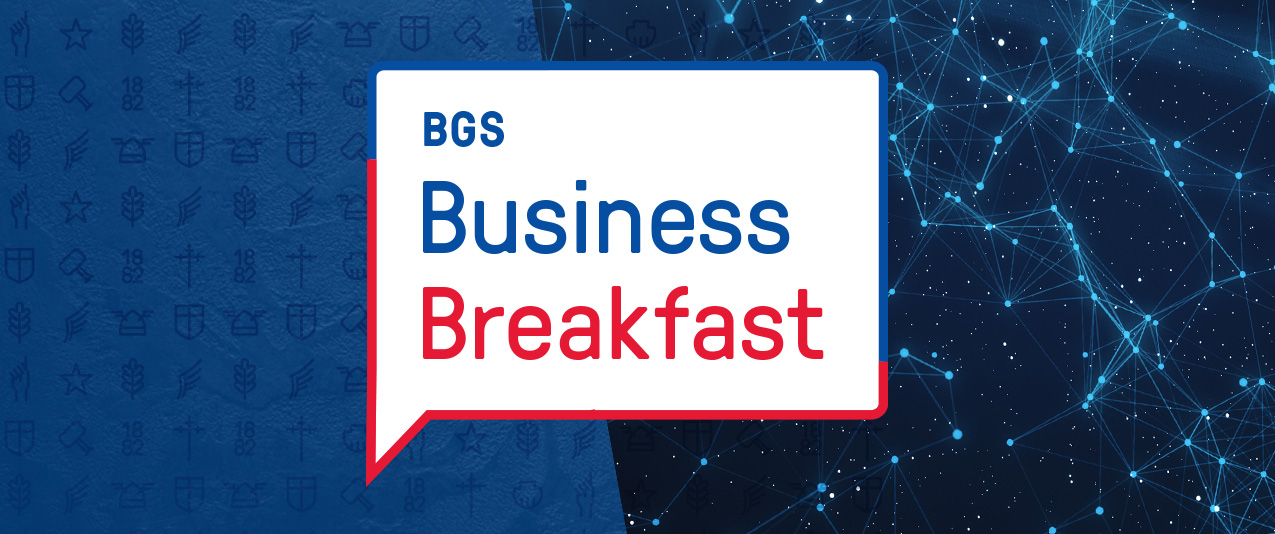 Our next Business Breakfast is fast approaching (23 May) and it's one you won't want to miss. We'll be hearing from Georgia McDonald (business leader, teacher, mentor and Director of the Wade Institute of Entrepreneurship) on the topic, 'Can entrepreneurship be taught?'
BGS is now partnering with the Wade Institute – come and hear more about how it is leading the way in the delivery of immersive education programs.
BGS Business Breakfast details and bookings.
Rev Up for Winter with Annandale Gym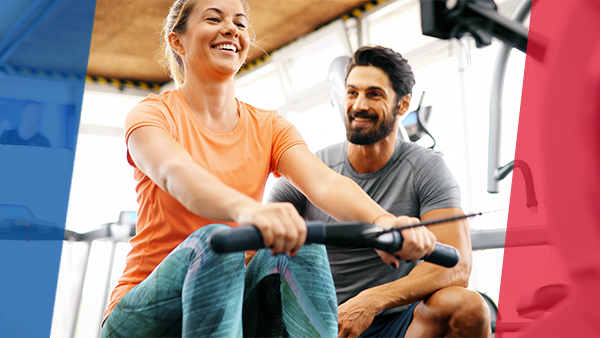 Winter is coming! The days are getting darker and there's no better time to fight the cold and get your fitness goals on track than by revving yourself up in THREE of our classes.
For Term 2, every $49 sign-up fee includes three FREE classes. That's THREE FOR FREE! Join up and you'll receive three vouchers to use for any class, along with the following benefits:
– Friendly and supportive community
– High-quality equipment
– Professional strength and conditioning coaches
– Great class options
– Convenient location
– No lock-in contracts
Dates for the diary
Friday 3 May
Intermediate & Senior Big Band at Generations in Jazz 
Tuesday 7 May
Year 7 Mothers' Day Breakfast and Chapel Service
Wednesday 8 May
Years 8–12 Mothers' Day Chapel and Morning Tea
Thursday 9 May
Orchestral, Guitar & Choral Concert