A Word from the Headmaster – Ross Featherston
Holidays!
The 2019 school year has reached its halfway mark and if we look back at what's been achieved thus far, we can be satisfied that all things BGS keep heading in the right direction. Now is the time to take a break and recharge the batteries ready for an equally successful second half to 2019.
One exciting project in particular will start to take shape over the upcoming break. Builders will come onsite in the Junior School where our extension of the GB Robertson Hall will commence (we are adding two levels with new music and sport/HPE spaces), as well as our conversion of the swimming pool into an indoor facility. This project should be completed by mid-2020.
Have a great break; I hope you enjoy spending some quality time with your son/s, and remember that boredom can be a good thing. I look forward to seeing you for the start of Term 3 (boys return on Wednesday 17 July).
From the Deputy Headmaster, Head of Secondary School – Dr Rachel Horton
The talented Thai martial artist Tony Jaa once said 'Never be afraid to fail. Failure is only a stepping stone to improvement. Never be overconfident because that will block your improvement'.
As we arrive at the end of Semester 1, it is a time of reflection for our students, many of whom will have recently received feedback on assessments or exams. Some boys will have been disappointed by this, however meaningful feedback is crucial to our growth as individuals in all aspects of our lives. Feedback can, at times, be difficult to hear and requires us to build a level of resilience and exercise a growth mindset to develop and improve. I would encourage you to read the article in Crowther News on assessment and feedback which speaks, in particular, about how to have a conversation with your son about his report which will be released shortly.
In addition to being a time of reflection, although many of our students will have study or co-curricular commitments during the break, relaxation and recovery are also crucial. To that end, I would like to wish you all a safe and relaxing summer holiday. I do hope that you are able to spend some quality time with your son/s.
B2M Service Journey – Marine Biology Trip
Over the past fortnight, all Year 9s have been out and about completing their B2M Service Journeys. In last week's eNews, there were several student reports and more are contained elsewhere in this edition.
Engaging in community service provides students with the opportunity to become active members of their community and has a lasting, positive impact on society at large. 'Volunteerism' enables students to acquire life skills and knowledge, as well as provide a service to those who need it most. Our boys have had diverse experiences, but with the overarching theme or 'service'.
The importance of Service cannot be underestimated. Jesus said in His Sermon on the Mount, 'Let your light so shine before men that they may see your good works' (Matthew 5:16). Our boys have skills and talents, and the capacity to learn, create and give, that can positively impact broader society.
The B2M Program is all about helping our boys become good, contributing, successful young men. Their journeys through the service experiences are an amazing platform for personal growth and development. These boys can change the world for the better – perhaps in the last fortnight, they might have discovered where and how…
When you have a pure, sincere motivation, you have the right attitude toward others based on kindness, compassion, love and respect.
– His Holiness, the 14th Dalai Lama, Tenzin Gyatso
Peter Shepard
Deputy Head of Secondary School (Years 9–10)
Year 11 Art boys visit ELC Bandicoot boys
On Monday, the Year 11 Art class hosted the ELC Bandicoot boys. The Year 11s ran a printmaking activity with the Bandicoots, using foam boards and block ink. The younger boys created imaginative designs and with the help of the Year 11s, transferred their designs onto paper to create some excellent artworks!
Steve Emmett
Head of Art
FGS/BGS TaskForce AWaRE
Both Brighton Grammar and Firbank are Lead Respectful Relationships Schools. The core focus on all our combined activities is to ensure students extend their knowledge of the foundations of respectful relationships and put them into practice.
Last Wednesday, the Year 9 students from both schools participated in the TaskForce AWaRE (Alcohol: Wellbeing and Risk Education) Program where they learnt about the short and long term physical and mental harm associated with alcohol consumption. The students came away from the presentation equipped with a greater understanding of the impacts of alcohol, as well as practical strategies to manage peer pressure and minimise harm. Following the presentation, the BGS/FGS prefects ran fun and engaging activities designed to have the students thinking and moving together, whilst strengthening their connections and relationships with each other.
Danielle Wolff
Secondary School Psychologist (Years 7–8)
Year 9 Environmental Melbourne Service Program
Last week, 20 boys in Year 9 took part in the inaugural Environmental Melbourne Service Program.  Whilst aimed initially at educating the boys on sustainability as a whole, it evolved into something much more.  Armed with their new-found knowledge and a driving passion for change, the week concluded with the boys presenting their Environmental wisdom and suggestions to how BGS might become more sustainable to Headmaster – Ross Featherston, Head of Crowther – Dr Ray Swann, Chief Operating Officer – Michael Arceri and ICT Director – Sandra Maher.  The boys were excited to discuss their suggestions with the Executive team and whilst a little nervous, relished at the opportunity of being part of a new chapter at BGS.  A newly founded Eco team was formed, and many of the suggestions that were made, may just eventuate in the not too distant future, so watch this space!  All in all, it was a fabulous week where I think it may be a first in that the teachers involved may have learnt just as much as the students!
Anna Ladas
Mathematics Teacher
Boys' French studies
Year 10 French students enjoyed a 'dégustation de fromage' on Wednesday during class. After having studied food and drink vocabulary throughout Term 2, the different 'petits commerces' in France and how to order at the market, it was fitting that they try some traditional French cheeses.
The boys learnt about the origins of Boursin, Camembert, Brie, Gruyère and Bleu d'Auvergne and used various French adjectives to describe the tastes. Through this activity, they developed an appreciation for the importance of cheese in France, expanded their culinary horizons and enjoyed a social end to a challenging and productive semester of French.
Jessica Taillandier
French Teacher
Ute Full Of Food

This was my first time going to St Mark's to help out with the Ute Full of Food and it was an amazing experience. Every year, I donate food but to be able to go to St Mark's and see the enormity of donations made, and just how appreciative the workers are at St Mark's, makes it a completely different experience. The day started off with us moving all the food donations into the Ute from St Andrew's end and the Urwin Centre. Once arriving at St Mark's, we sorted the food into different groups and stocked the shelves. It was great to see that our donations filled so many shelves and left St Mark's with enough food to help feed the homeless until our Term 3 drive. Overall, it was a great experience. Let's all aim to donate even more food next term.
Samson Adams
Year 9
Junior Secondary Public Speaking Competition 
On Monday, three Year 8 boys attended a DAV public speaking training day and competition at Mentone Girls' Grammar. Each boy, an experienced debater, was given the opportunity to extend their already strong public speaking skills. To participate, Jenson Galvin, James Hepples and Lachlan Molloy each prepared and presented a 5 minute speech on one of four topics. George Roubos was unfortunately ill and was unable to compete. Their speeches were amazing, witty and thought provoking. A second, more challenging aspect of the competition for these boys was to participate in two impromptu speech tasks. In this round, boys had 5 minutes to prepare a speech on a previously unseen topic. Each boy represented our school admirably, and we look forward to receiving feedback on their presentations, and the possibility of progressing further in this regional competition.
Raelene Plozza
Junior Secondary Debating Coordinator
Cyber Safety Parent Information Night
Parents were invited to hear from Martine Oglethorpe from The Modern Parent on some of the challenges parents face in raising children in the digital age. 
BGS shares the commitment with parents, to provide safe and positive online experiences. We often hear from parents they are not sure how best to manage the ever-present digital world (which is now in the hands or pockets of our boys almost 24/7).  'It moves so fast, it's all too hard, I just can't keep up' is the common theme.  But there is much we can do, once we know what to be mindful of.
Martine opened with a great quote by Danah Boyd, author of It's Complicated: The Social Lives of Networked Teens: 'The internet mirrors, magnifies and makes more visible, the good, the bad and the ugly of everyday life'.
She then touched on digital parenting topics such as: gaming, consuming internet content, social media, screen control, bullying, sexting, the permanency of your digital footprint and the role of the parent. She offered tips on the critical thinking, discussions to have with children around what they see and do online, along with developing their digital resilience. 
Some of the key take away recommendations were: don't make technology the bad guy – check the settings of games and communications to limit unsafe options, use commonsensemedia.org to review what parents should know about apps, movies or games, set boundaries, find teachable moments in everyday life, ensure you have family routines and rituals to provide real world connection away from screens, role model good digital practices yourself and try to stay up to date.
We will continue to share insights to our parents around this topic in future.
From the Urwin Centre Library

Science Week
With all the bang and explosions, sherbet making and cake competitions going on around the school, our library has celebrated Science as well. Our library committee team showcased all the science books for our fellow students to read and borrow, our brains were exercised through the Brain Game we watched and we've battled it out on the periodic table of elements prepared by our Vice-Captain in the Library Committee, Eason Liu. What a Science Week we had!
Thomas Sneyd & Hugh Langdon
Library Committee Members
National Reconciliation Week
National Reconciliation Week is a time for all Australians, young and old, to learn about our country's history, not just our colonial history, but our cultural history as well. It is a time to strengthen the bonds between the wider Australian community, and the Aboriginal and Torres Strait Islander peoples. The start and end dates are always the same; 27 May – 3 June. These dates commemorate two significant events in Aboriginal history:  the date of the successful 1967 referendum, and the High Court Mabo decision respectively.                                                                       
To me, reconciliation week means reflecting on the past, and how we've mistreated the native Australians, the traditional owners of the land. It is a time to learn about Australia's cultural history, so that we can be more connected with the land and understand other's culture.
This week, the library has hosted a variety of activities, and done many things to promote National Reconciliation Week. Throughout the week, there have been a wide variety of books displayed, focusing on our cultural history and the achievements of native Australians. We ran a Kahoot, with many people participating, and at the same time learning about the traditional owners of this land and the struggles that they had to push through. Our winners for the quiz were, Harrison Kemp and Lachlan Molly. We hosted Aboriginal Art painting and the boys painted with dots to create some rather effective art pieces to be put up in our Recognition Wall/Display in the library.
National Reconciliation Week is an important week in the calendar, and we should all take some time to think about it.
Will Fearn and Oscar Sloane
Library Committee Members
2019 is a Pink Dinner Year! 
Click below for full details
Annandale Gym holiday promotion
Week of FREE classes
If you're not going away these holidays and always wanted to give us a try, now's the time.
From Monday 24 June to Friday 29 June, come to any class for free. For more information see our promotion page.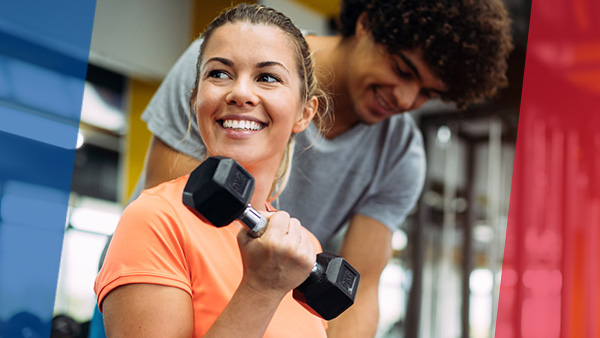 Screening of the Lion King
For 14 years, Brighton Grammar has supported Women for Women in Africa (WFWIA) and annually hold the Baraka Fair at the Junior School to raise funds to provide an education for boys and girls living in Kibera, the worst slum in Africa, located outside Nairobi, Kenya. BGS has also sponsored several Kibera boys giving them the 'prized' gift of an education.
On 21 July, WFWIA is proud to present the release of the Lion King with 100% of the profit raised going to the education of boys and girls living in the Kibera slum.
 Martin Kulesza, Vice-Captain of the School, has visited Kibera on three occasions, and will introduce the movie and talk about the work of WFWIA in educating nearly 2000 students over the past 15 years. 
Tickets are limited and we would love to see many BGS families support this great event.
For enquires contact Peter Toms or 8591 2274.