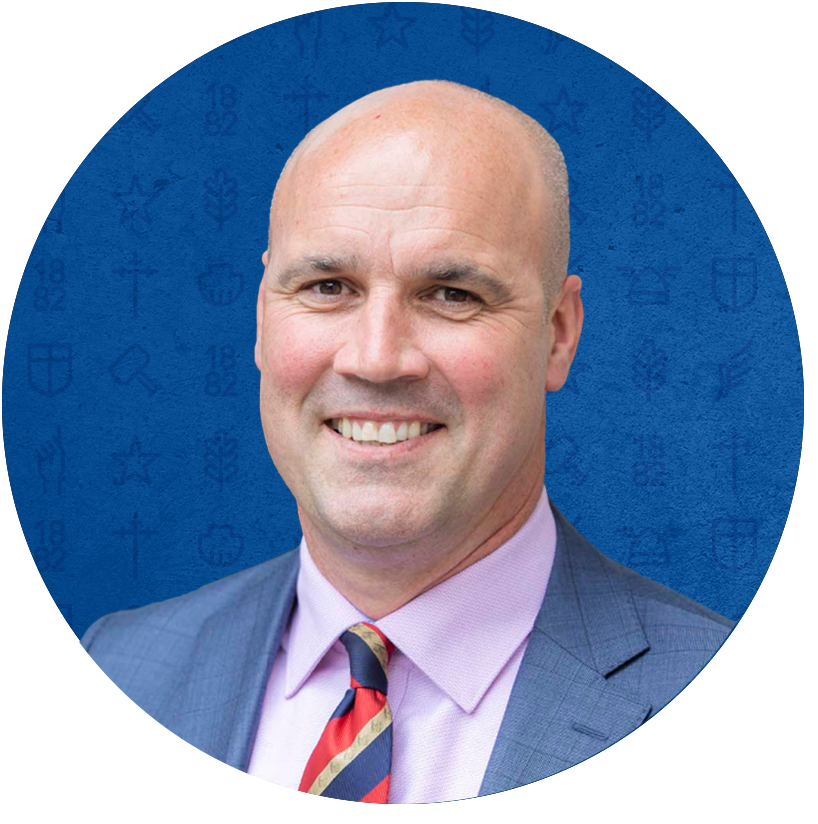 Ross Featherston
The Headmaster of Brighton Grammar School
Last year, we all experienced an unprecedented health and economic crisis from which we are all still recovering in various ways. Research from Harvard Health highlights one trait that we can all practise and which can help us feel more positive about life – gratitude.
As we deal with our busy lives, simple acts of feeling grateful or acknowledging your appreciation to others can be overlooked. Studies have shown that gratitude helps people refocus on what they have, instead of what they lack and is strongly and consistently associated with greater happiness.
As we reach the mid-way mark of Term 2, I am grateful that all our boys and staff are learning on-site again, as this time last year we were coming out of our first lockdown and preparing for the boys' return to school.
I also appreciate the strong sense of community at BGS as witnessed by the large turnout of past parents who attended our annual Past Mothers' lunch today, including Mrs Joan Rofe, wife of Robert Rofe, our 6th Headmaster (1967-1995). 
Tomorrow night it will be our Old Boys who will be thankful for the opportunity to come together with their mates for the 40/41-year reunion. And of course, a shout out of gratitude to the cast and crew of Mamma Mia, our senior production with sister school Firbank, that is being staged now.
Take the time to count your blessings this week.
Finally, for those who like podcasts, our latest Understanding Boys podcast with Dr Ray Swann and Daniel Petre is a must listen, especially for dads, but also for all parents who lead busy lives juggling careers and family commitments!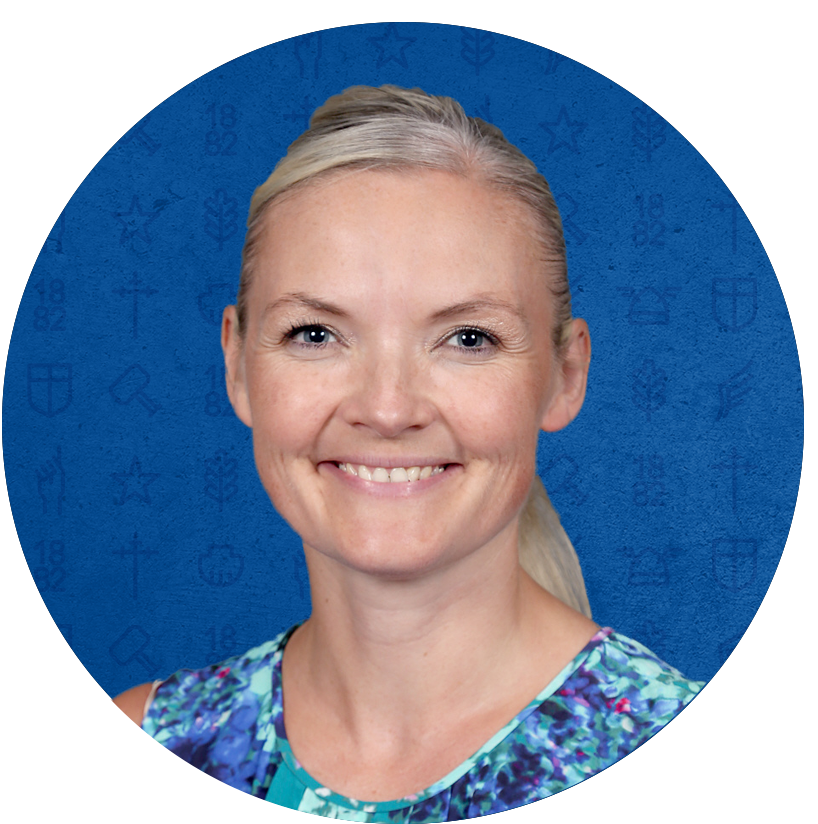 Meg Adem
Acting Deputy Headmaster, Head of Secondary School
I was fortunate to spend time with our Rugby boys in their series of matches (from U14s through to the Firsts) against Trinity Grammar last weekend.
Our boys played very well, winning the Cardiff Cup (the First XV), and also the Supporter's Plate for the highest aggregate score on the day. The Supporter's Plate is something all our boys in Rugby can be very proud of, as in many ways it is the summative effort of our boys that mean the most to us as Tonners.
In yesterday's assembly, the boys learnt about our Reconciliation Action Plan (RAP), in the lead up to National Reconciliation Week which runs from 27 May to 3 June each year. The week commemorates two significant milestones: the successful 1967 Referendum, and the High Court Mabo decision. The theme this year is 'More than a Word. Reconciliation takes Action'. 
Finally, an absolute highlight this week has been the combined senior production with Firbank of Mamma Mia. Congratulations to our fabulous students from both schools for the high-quality production, which demonstrates the significant efforts through rehearsals over the past few months.
A special commendation to the cast and crew, particularly Cam Hathway, Ben Fox, Cam McIntyre, Thomas Galinas, Nic Merril, Jordan Benitez and Finn Watson-Hook, with special thanks to Merryn Anstee, Head of Theatre and Dance at Firbank, for her leadership and direction of our students.
Concussion Management – Parent Update
For the health and wellbeing of your son, the school requests the following where concussion is diagnosed or suspected.
A medical clearance to return to learn/school. A graduated return to learn program will be developed in consultation with the student, parents and the school.
A medical clearance to return to sport. Your son will not be training, or playing in contact sport at BGS for at least 12 days for all sports (19 days for Rugby).
BGS will inform parents/guardians if their son has received a head knock whilst at school.
It is the responsibility of a parent/guardian to inform the school as soon as possible following a serious head knock that has occurred outside of school activities.
For more information, read the School's Concussion Policy.
BGS wins Supporters' Plate and Cardiff Cup
Brighton Grammar and Trinity Grammar annually compete for the Rugby Supporters' Plate (the school that scores the most points across all grades on the day) and the Cardiff Cup (winner of the First XV Rugby match).
On Saturday, BGS not only retained both trophies, we had victories in all grades. The First XV defeated a tough TGS side 47 – 19 to retain the Cardiff Cup. It was a wonderful game to cap off a great day, celebrating Rugby at school.
A particular thank you to all of the supporters who braved the windy conditions, and the School's Chantologists who gave our boys much needed support.
Josh Moore
First XV Rugby Coach
Indigenous guernsey and documentary 
BGS boys Bruce, Simeon, Jesse and Calvin attended the launch of St Kilda Football Club's 2021 Indigenous guernsey, designed by former St Kilda champion footballer, Nicky Winmar, to be worn during the Sir Doug Nicholls Round.
The launch concided with the release of The Ripple Effect documentary about racism in Australia, centred on Winmar and led by St Kilda's Indigenous Liaison and BGS Indigenous Mentor, Nathan Lovett-Murray.
Cyber Safety for students
BGS shares the commitment with parents to provide a safe and positive online experience for students. Parents often tell us they are not sure how best to manage the ever-present digital world which is now in the hands or pockets of our boys almost 24 hours a day.  
As well as internet filtering and security measures provided at School through our internet and network, we have rolled out FamilyZone to all Secondary students.  This app uniquely partners the School with parents to provide a single software platform to manage the student's digital access for home use if desired, including managing screen time, web filtering, social media, gaming, dangerous apps and alerts,
This short video shows a day in the life of a digital student.
While many parents rightly feel they can trust their son, who may have a good balance of screen time vs real world engagement, unfortunately the nature of being a child in an adult-unrestricted online world brings risk.   Conversations at home around how you can provide your son a safe online experience can help reinforce healthy digital behaviours.
Sandra Maher
Director of ICT
BGS Annual Appeal
Creating Brighter Futures: The Peter Toms Scholarship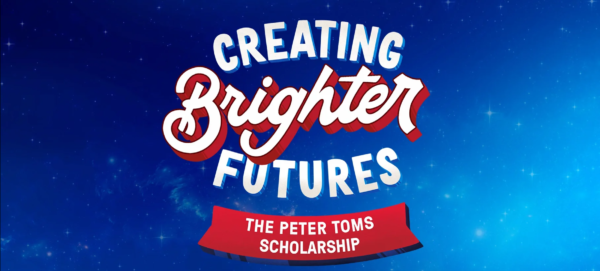 A friendly reminder that next Tuesday 25 May, the Brighton Grammar School community will come together to raise funds in support of a new means-tested scholarship at BGS.
Our aim is to help raise in excess of $300,000 to support the establishment of The Peter Toms Scholarship and we need your help.
To set a reminder visit BGS Annual Appeal 2021 page.
The BGS app
Have you downloaded the BGS app for parent notifications, and much more?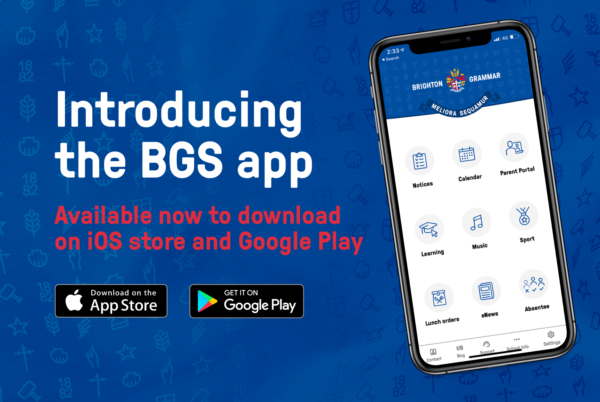 Schoolstream will soon cease, and all messages will only be available via the BGS app from 28 May. So please make the switch now.
Learn more and download the BGS app.
Read other eNews from this week