A Word from the Headmaster – Ross Featherston
This week I'd like to share with you a reflection given by Year 12 student Lukas Giannatos (Chapel Server) at the commencement of the Secondary School House Colours Assembly yesterday.
We gather as a school today to honour those who have achieved much in active participation and promotion of their House, in many and various activities, consistently over a number of years.
As such, we recognise their achievement and contribution to the atmosphere and community that is Brighton Grammar. It is right that we give thanks to God for their commitment and zeal, the way in which it enriches all our lives.
At the same time, today our society, country and region is clouded, even for some overwhelmed, by the gun violence that took place in Christchurch, New Zealand last Friday.
Though the attack was targeted at two mosques, the incident was not about religion. It was an expression of hatred, intolerance and a refusal to allow others to have equal worth and dignity. It has been described as the action of a coward who took the opportunity to inflict suffering on innocent individuals who were at prayer and then to run when challenged.
At Brighton Grammar, as Tonners, we affirm that everyone has the right to be respected, encouraged and cared for. In simple practical terms, it means the right to learn without hindrance or interference. In response to the senseless evil that has taken place, we can commit ourselves to act with more compassion and understanding, rejecting violence as a means of resolving differences.
Students from various schools in Christchurch turned to their culture and performed a haka as a way to express their support and comfort to the bereaved.
I now ask you to express your support – your solidarity – with the students and others who have died, with all who now suffer as a consequence of this violence.
Please stand and observe a minute of silence; be still, bow your head.
Living God, hear our prayer for those who are touched by this evil act, heal their wounds, give them courage for the future in the sure knowledge that they are not alone and that this act does not reflect the will of all.
May we in whatever way we can assist and help, committing ourselves to work for the good of all.
With those of every faith we pray.  Amen.
Join the BGS Community to hear James Kerr
Earlier in the week, you would have received an email invitation from the Headmaster to attend a presentation by James Kerr, author of the bestselling leadership handbook Legacy. James has studied the culture of the All Blacks, the most successful sporting team in history, and has some powerful messages to share about effective leadership, performance and legacy. James is speaking at BGS next Monday 25 March at 7pm. Tickets are free but registration is required.
How to talk to your son about the Christchurch tragedy
Following the tragedy in Christchurch last Friday, and the influx of social media activity since then, you may be wondering how to best manage conversations with your son.
The following is some advice on how to approach this with your son:
Ask open questions about what your son has seen, heard, or understood.
Ask your son how they are feeling about what happened.

Naming what they are experiencing is the first step towards processing what has happened. Talking about it will also help them to experience the benefits of connecting emotionally with others.
Don't assume children know they can share their feelings. Always offer explicit permission for all emotions.
If your child is young or has difficulty talking about their feelings, drawing can be a way of expressing their feelings.

Ask your son what they would like to know, and give them access to that information.
Tell them enough to be safe, and no more than that.
Avoid unnecessary graphic detail – some of the eye witness testimonies and first person point of view videos could be very detailed and distressing, so it's best to minimise exposing your children to that.
Stop repeated exposure to imagery and audio descriptions about what happened – this can increase the risk of anxiety and/or other issues.

Smaller children may think that many events are all happening all after another.

Point out the heroes – this will help to shift the focus of the story.

Draw attention to how many people came to assist and help after an event like this, and how much support has been shown for the victims. It helps to show that there is good in the world, to provide balance.

You can also try to reduce some of the anxious uncertainty by giving those responsible a name and explaining that they are a small group of people who make bad choices. This gives the perpetrators an identity which can help to contain the idea of faceless "baddies". Reinforce that the bad guys have been caught and will be punished
Make time for hugs – children only feel as safe as they are lead to believe they are by the adults around them.
If your child would like to speak with a BGS Psychologist, depending on your child's age, they can initiate contact with the psychologist themselves, or you can contact the relevant psychologist for them by calling the school or sending an email.
Other helpful support options at this time include:
Kids Helpline – 1800 55 1800
Kids Helpline is Australia's only free, private and confidential 24/7 phone and online counselling service for young people aged 5 to 25.
Lifeline – 13 11 14
Lifeline provides support to all Australians experiencing a personal crisis with access to 24 hour crisis support services.
A special report from SchoolTV also offers practical strategies on how to talk to children of all ages about this devastating event.
Naomi Tham
Secondary School Psychologist (9–12)
Student leadership
With the first Ute Full of Food donations for 2019 leaving tomorrow to St Mark's, it is an opportunity to reflect on how the BGS Service program not only helps others but also how giving is a key ingredient of high achievers.
Angela Duckworth, author of Grit: The Power of Passion and Perseverance found that grit – a combination of passion and perseverance for a singularly important goal is the hallmark of high achievers, and that gritty adults are motivated by beyond-the-self purpose. Abraham Manslow, best known for creating Maslow's hierarchy of needs, put it this way: 'The fully developed (and very fortunate) human being working under the best conditions tends to be motivated by values which transcend them self'.
Starting tomorrow with your food donation, continue to look for ways to have a positive effect on other people's lives. Soon enough you will feel different because you are helping somebody.
Christian Machar
Head of Student Leadership (7–12)
F1 in Schools



We began our F1 in Schools crusade this year by going to Bosch to watch the National Finals. It's exciting to be entering our third season and to be bringing some new students on board.



House Swimming Carnival



Last Wednesday, the entire Secondary School spent the afternoon at MSAC swimming participating or cheering on their Houses.
Some outstanding swimming was on display, with Harrison Preston (Hancock House Captain and BGS Swimming Captain) winning all of his races, even when decked out in a Hancock themed bodysuit for one of them, and Lachlan Jackett-Simpson (Rofe) and Ewan Smith (Armstrong) battling it out with some impressive tight finishes in their attempts to break some records. The Year 7s were exceptional with high participation rates and some excellent displays of teamwork in the relays. It was a hotly contested trophy but the five year swimming champions, Crowther, were knocked off the top spot at the end of the day during the relays, handing the victory this year, by a narrow 25 point margin, to Rofe House.
School House news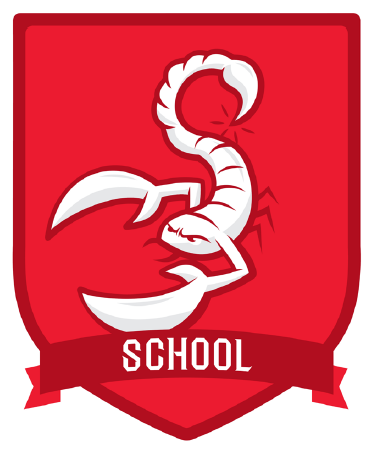 It has been a tremendous start to the year for School House and, as a new staff member, it has been outstanding to see the strong sense of community surrounding the House right from Year 7 through to Year 12. Within the House and beyond, it is clear that the young men of School House are keen to embrace opportunities and challenges. In particular, the 'Big Fella' camp provided the perfect opportunity for the Year 12 men to come together as a group and with every young man reaching the summit, despite numerous obstacles, injuries and hardships, Mt Bogong allowed them to decide on their goals and aspirations for the year ahead and what they would like to leave as their lasting legacy for the school and for the House.
While 2019 is still young, School House has already been involved in so many activities and have experienced much success. The young men of Years 9–10 and Years 7–8 performed with excellence in the House Futsal competition, placing 2nd and 1st respectively, while the Years 11–12 team finished top of the ladder in Street Basketball. Even more pleasing to see was the way the Years 11–12 team cheered the Years 7–8 School House team on to victory in their competition, truly embodying the 'As One' spirit of the Secondary School.
House Swimming and Choral are just around the corner and hopefully the young men of School House will be able to continue their recent run of success. The young men have steadily improved their singing throughout the term and hearing them belt out Daryl Braithwaite's Horses during Tuesday's practice sessions has been brilliant. 
The House barbecue in Week 7 was a social highlight and provided an opportunity for the House to come together as a group, outside of a formal classroom setting and create new links and friendships from Years 9 to 12.
This year, School House has a multitude of exciting community service opportunities available to students and it has been encouraging to see just how many boys have already expressed their interest in these. In particular, School House looks to continue its strong links to the RCD Foundation and this is a rewarding opportunity that all boys within the House should look to become involved in.
As Term 1 draws to a close, I would encourage the young men of School House to reflect on their term, celebrate their successes and look for opportunities to improve.
Max Forbes
Head of House
Service news



Ute Full of Food
From all accounts, my grandfather was a kind and loving man. He affectionately called my mum 'Peanut' as she would follow him around the house, worshipping the ground he walked on. He lived a full life and like so many had experienced first hand the atrocities of war. He carried the physical and emotional scars home with him and buried them deep inside, in the hope of living a normal life. In time, it caught up with him. Suffering what we now know as PTSD, he found 'normal' life just too hard and turned to the streets. I do not know how he lived day-to-day, but I do know that he found comfort and safety in places like St Mark's, Fitzroy. Services like this become a rare safe place for people to find a healthy meal and much needed conversation. Our homeless community reports the loss of identity as one of the most challenging and painful side effects of homelessness and with over 116,000 men, women and children experiencing homelessness each night. That's a lot of pain.
The good news is, Brighton Grammar has been helping a small part of our community for many years through our association with St Mark's Fitzroy. Each term, students and staff contribute to the Ute Full of Food drive. All donations are used by St Mark's to feed their 80 plus visitors each day. Each visitor will not only leave having enjoyed a hearty meal, but most importantly, a much needed opportunity to be seen and valued by the staff and volunteers at St Mark's.
We urge you to donate unused goods from your pantries and take your son to the supermarket tonight. Encourage him to purchase some non-perishable food items and/or toiletries to donate tomorrow by 9.00am Friday 22 March.
Donations can be delivered by 9am Friday morning to the following locations:
Urwin Centre: Reception or House donation tables
St Andrews end: Reception or Student Services entrance
You cannot help everyone but you can make a difference. As a community, BGS can make a greater difference to the St Mark's community.
2019 Service programs
Our 2019 Service programs are starting to take shape. If you would like your son to take part in one of the following programs, please ask him to contact Simone Lewis.
Arts in the Community: Students will fundraise, research, design and create a permanent artwork for Bayley House (open to students in Years 7-12)
Gardening in the Community: Students will fundraise, research, design and grow a garden space for Bayley House (open to students in Years 7-12)



Mary Poppins Jr – cast announced
Here it is! The cast of the 2019 Firbank and Brighton Grammar School's Middle Years' Production Mary Poppins Jr. It was terrific to see such massive volumes of students auditioning from both schools, however; this made the casting process extremely difficult. Congratulations to everyone who auditioned for their bravery and talent.
Rehearsals are due to start this Sunday 24 March at Firbank. There are still plenty of opportunities to get involved backstage –just follow the steps outlined in the handbook on the Hub.
Michael Kent
Head of Drama Curriculum and School Productions (7–12)
Logos for charity
The Year 9 Visual Communication Design students recently completed a task on branding and logo development for their own devised charity. Students had to create a logo for their charity through the ICT software Adobe Illustrator. Rather than chose an existing charity, each student had to research an area and create their own organisation. Their final work was outsourced, which was then printed onto tote bags or coffee mugs. As you can see, the boys had fun completing the task and finished with a handy product to take home.
Matt Wardell
Head of Visual Communication Design
Artist-in-Residence excursion
The Year 12 Art class visited the Artist-in-Residence studios at Billilla historic mansion last Tuesday. The boys were able to hear first hand from a couple of the artists about their art practice. The boys were given a personal tour of the art studios and witnessed artworks at different stages of development. The boys also asked a couple of interesting questions, gaining an insight into the artists' motivation and deeper meaning behind their artworks.
Steve Emmett
Head of Art
Top Class excursion

On Wednesday 13 March, both the Unit 1/2 and 3/4 Drama classes attended the Top Class Drama and Theatre Studies performances at the Arts Centre Melbourne. Top Class presents performances by inspirational students who received outstanding results for their 2018 VCE performance examinations. We received tips and advice from the Chief Assessors as they hosted an entertaining and informative performance that left us in awe and excitement. We were able to see drama students perform inventive original works live and were blown away by all of the performances. This was such an inspirational and amazing day spent watching some seriously good theatre and preparing ourselves for our performance exams later in the year.
James Provis and Jack Wyss
Drama Captains
Anything Goes
The rehearsals for this year's BGS/FGS production Anything Goes are underway. Anything Goes follows a colourful cast of characters on a boat from New York to England filled with comedy, drama and fun. For the first few weeks of rehearsals, the cast worked hard at perfecting the big ensemble numbers Anything Goes has to offer, as well as beginning to block the opening scenes of Act 1. The congeniality between the cast is also starting off well with the different year levels coming together and cooperating effectively. The entire cast is extremely excited to continue working towards fantastic show this May!
This year the production for Years 7–9 is Mary Poppins, the Disney story of a magical nanny, and her misadventures with the Banks children. With plenty of roles up for grabs, it has been fantastic to see such a huge turn-out at the auditions from the young boys at BGS. Good luck to all who auditioned!
Matthew Young and Joel Dow
Drama Vice-Captains
Party safety
It's coming to the time of year when many boys are starting to hit milestones such as their 16th and 18th birthdays. Whilst it is great to celebrate these occasions, we must also  consider the risks associated with running a party for these age groups in particular.
The following link to the Victoria Police has some fantastic information on how to party safely and also contains information on the responsible service of alcohol at parties where there are often under-age guests.
I urge anyone considering having a party to read through all of the information on the site and register the party with Victoria Police — either online or at your local police station — so that they can do extra patrols around there area to ensure there are no unwanted guests or trouble. The police are there to help and would rather be forewarned than arrive when things start to go awry.
Jason Bain
School Marshal
National Day of Action Against Bullying and Violence
Last Friday was the National Day of Action Against Bullying and Violence. During House Tutor time on Thursday, the Years 7 and 8 boys had discussions with their Pals about issues surrounding bullying and violence and the impact it has on wellbeing. Proceeding these discussions, the boys wrote down what specific action they would take to make a stand against bullying and violence.
To further acknowledge and build awareness around the day, the Student Wellbeing Committee (Years 7–8) ran a 'Freeze on Bullying' initiative. Years 7 and 8 boys received icy poles to collectively put a 'Freeze on Bullying' and make a stand against both bullying and violence.
Danielle Wolff
Secondary School Psychologist (7–8)
Future Careers Expo – Brighton and Firbank Grammar Schools
Don't miss our biennial Future Careers Expo next Tuesday 26 March at the Patricia Turner Centre for the Creative Arts, Firbank Grammar School (6–8pm).  This BGS/FGS event will include representatives from industry and tertiary institutions across a broad variety of sectors.  Students and parents will have the opportunity to ask questions about tertiary admission, find out about emerging fields, participate in some hands-on demonstrations or sit back and listen to presenters who are experts in their field. A job search expert will also be on hand to review resumes students bring along for some constructive feedback.
Presentations are on a first-come, first-served basis.  See the below table for presentation details:
Presentations 
| | | | |
| --- | --- | --- | --- |
| Presentation Time | Room M3 (Near CCA) | Room 21 – The Learning Hub | Room 22 – The Learning Hub |
| 6.30–6.50pm | Physiotherapy – Is Physio about treating sports Injuries? What is Physio study like? Day to day life of a Physio – Sandringham Sports Physio | Careers of the Future – Technology | Entrepreneurial – how travel can change your world, building a career in travel experiences/student travel opportunity |
| 7.00–7.20pm | Careers in Exercise Science – Exercise & Sports Science Australia (ESSA)  | Bond – Discover the Bond University Difference | Managing Stress in Senior Years of School – Headspace |
| 7.30–7.50pm | Employment growth and career opportunities in the disability sector | Education USA – U.S. College Application Processes, U.S College Sport and creating an application plan | Careers in Psychology – Australian Psychological Society |
| Presentation Time | Room 23 – The Learning Hub | Room 24 – The Learning Hub | Room 25 – The Learning Hub |
| 6.30–6.50pm | Careers in the Police Force – 4 Poles within Victoria Police, Recruitment Process, Eligibility | Law – The role of a Lawyer, other pathways, Law Institute of Victoria | Careers in Engineering – Engineers Australia |
| 7.00–7.20pm | Careers in Defence, Gap Year, Australian Defence Force Academy | PwC – Consulting and more | Entrepreneurial – Renewable Energy, Start-Ups, Engineering and Business/Consulting |
| 7.30–7.50pm | Careers in the digital space | Careers in Logistics and Freight – Expanding domestic and international employment | Careers in Business – what does the Accountant of today look like? |
Sophie Keele
Careers Counsellor
St Andrew's end Library
The St Andrew's end Library recently introduced a 'no device, quiet reading' area to encourage more print reading and reduce screen time. We scatter books, daily newspapers and magazines on the tables to allow for easy access to current reading material and encourage boys to borrow.  This initiative has been quite successful.
We have also been conducting an informal survey with users of the library to discover more about what attracts them to the space and what other services they would like.  Most of the respondents said that they come to the library to study or read, or to work collaboratively and that they are happy with the resources offered.  Some students suggested more quiet areas conducive to study.   The library is working towards creating an environment that provides both collaborative workspaces and private study, find information and appropriate reading material, as well as access to current relevant resources that meet the needs of all our students.
Head of the River 2019
The final and biggest race of the rowing season, the 152nd Head of the River, is taking place this Saturday in Nagambie. We welcome all BGS families and friends to the Brighton Grammar Marquee there. It is a catered marquee and a place to be a part of the community and support our crews. There is an all-day grazing menu at $30pp (school-age children complimentary). Follow this link to book your place in the BGS Marquee  – but be quick as we need to finalise numbers by tonight (Thursday 21 March). #GoTonners
BGS Snowsports
Welcome back for the 2019 BGS Snowsports season!
The BGS Snowsports team is a participation-based group of boys that all share a love for snow sports in their various forms including: alpine skiing, snowboarding or cross-country skiing. 
We are looking for enthusiastic BGS boys to join in the fun and be part of the team.  Boys who have previously represented BGS in snowsports will know how much fun this is and we are very keen to encourage the involvement of new boys regardless of their current ability level. 
The Victorian Interschool Championships, to be held at Mt Buller from 19 to 25 August 2019 (cross country events on 4 August 2019) and have events which cater for boys from Prep — Year 12.  A timetable of events and further information is available here.
There are many different disciplines of snowsports and for 2019, we are keen to encourage boys to try more than one form of skiing or snowboarding. 
To help the boys to do this, BGS Snowsports will be arranging lessons and 'try out' days for those who are interested in expanding their snow experience and just having fun.
Please register your interest for BGS Snowsports by 31 March 2019.
If you have any questions, or are uncertain about what is involved, please contact Troy Gendala on 0407 546 440, or Mathew Steed, TIC Snowsports.
2019 Camps, sports and excursions funding
The Victorian Government Department of Education and Training (Vic DET) has announced that applications for the Camps, Sport and Excursions Fund (CSEF) for 2019 are now open. Applications close 21 June 2019.
The CSEF was introduced by the Victorian Government in 2015 to replace the Education Maintenance Allowance (EMA). CSEF aims to provide financial support to schools, to assist students from disadvantaged backgrounds to attend school camps, sports events and excursions.
If you think your son may be eligible, more information on Camps, Sports and Excursions Funding is available here.
English conversation volunteers needed
The Ministry of St Andrew's has responded to the growing number of migrants in the area by offering a weekly English Conversation Group. The aim is to provide an open door to St Andrew's through the creation of a friendly, welcoming environment in which people from any background can practise their English.
St Andrew's is seeking volunteers with a teaching background to help lead or assist with the group. To volunteer, you don't need to speak another language; you simply need to be open to encouraging, guiding and helping people fluent in their own language become proficient in English!
The commitment is only once a month on Friday mornings (9.30–11.00am). Training and support will be provided.
If you can help, or for more information, please contact Rev'd Michelle Wang or 0403 642 178 . If you're not in a position to help but know others who may be, please pass this message on.
Dates for the diary
Friday 22 March
Ute Full of Food 
Saturday 23 March
Head of the River 
Wednesday 27 March
APS Boys Swimming & Diving 
Friday 5 April
End of Term 1