A Word from the Headmaster – Ross Featherston
Yesterday afternoon, our final Year 12 examinations were completed as boys who studied Chinese Language and Chinese Language – Advanced put their pens down on their papers. At the same time, and at the other end of the scale, our ELC boys continued to rehearse for their Christmas Pageant. Such is the rhythm of life at BGS in the final weeks of Term 4.
The end of the school year is always filled with events that celebrate and mark the year that was, and I am sure you have these key events (in particular the Junior School and Secondary School Speech Nights) in your calendars.
However, a particular event of note is our Community Carols Service, held every year in St Andrew's. Our musicians and choristers have been rehearsing intensely for this service and I am absolutely confident it will be another tremendous and moving event. Please mark Monday 2 December at 7.00pm in your calendars and come along to enjoy a memorable night of song.
A Word from the Deputy Headmaster, Head of Secondary School

–

Dr Rachel Horton
There are many elements to the First Horizon program, carefully designed to support our Year 10 boys in beginning their VCE journey and becoming young men.  It was a privilege to be a part of the program and observe their welcomed return on Tuesday by family, peers and the School community, as they received their VCE blazers. Read Dr Ray Swann's report. 
Conversation, and the sharing of stories and experiences, was a major part of the program. In our busy lives and when the boys have so much going on in theirs, it can be difficult to find the time and space to have authentic and meaningful conversations, but listening to others and being truly heard yourself is really important.
Coaching days at BGS are also opportunities for each boy to be truly heard. After their exams this term, all boys will have time to give thought to what went well for them and why and, in turn, what they could do next time to achieve better results. The boys will reflect on all aspects of the year gone by, and start to set some goals, in a one on one coaching conversation with their House Tutor on a Coaching Day in Week 9. These conversations help to build meaningful partnerships between the boys and their tutors and give the boys the platform and structure to develop and work towards their goals for 2020.
As the academic school year is drawing to a close, I very much look forward to seeing many of you at Speech Night next week to reflect on the year and celebrate the achievements of the boys.
Hogwarts Journey in the Urwin Centre Library
Harry Potter Week is one of the most popular events in the Urwin Centre Library calendar. See full article.
BGS students to compete in F1 in Schools finals
Brighton Grammar Schools students James Mitchell (Year 9), Max Kortge (Year 10) and Aryton D'Alessandro (Year 8) will compete at the F1 in Schools Australian National Finals in March 2020. Read more
Teenagers and alcohol
These days, teenagers engage in alcohol use for a number of reasons, including curiosity, experimentation, wanting to have fun, anxiety in social situations and wanting to lower inhibitions, and going along with the crowd or doing what they think is expected of them in certain situations. In this article, clinical psychologist Andrew Fuller highlights the significant issues and risks associated with underage drinking, offers tips on how to talk with your teenager about it, and provides suggestions on what teenagers could say to explain why they are not drinking at parties.
Naomi Tham
Secondary School Psychologist (Years 9-12)
Second Hand Book Stall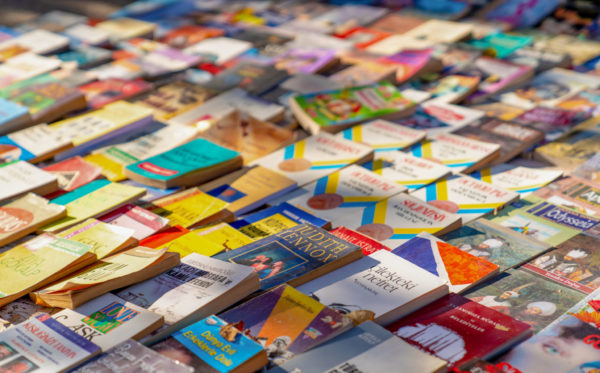 Friday 29 November and Saturday 30 November, 8.30am – 12.30pm
The BGSPG is running a second hand book stall this year.
Volunteers 
Volunteers are needed for the success of this event – please sign up with your availability. As a volunteer, you may pre-purchase books before sale day.

Sellers
Drop off books to Secondary School (Main) Reception Monday 25 – Thursday 28 November 2019 at 1.00pm
Additional information
Please review book lists and instructions on how to buy and sell books.
Call for 2020 Year Level Class Reps
We are seeking parents of boys in the Secondary School boys in 2020 who are interested in becoming a Year Level Rep. It's a fun job, co-ordinating a few social get-togethers for parents each term.
Contact Georgie Girardau for further details.