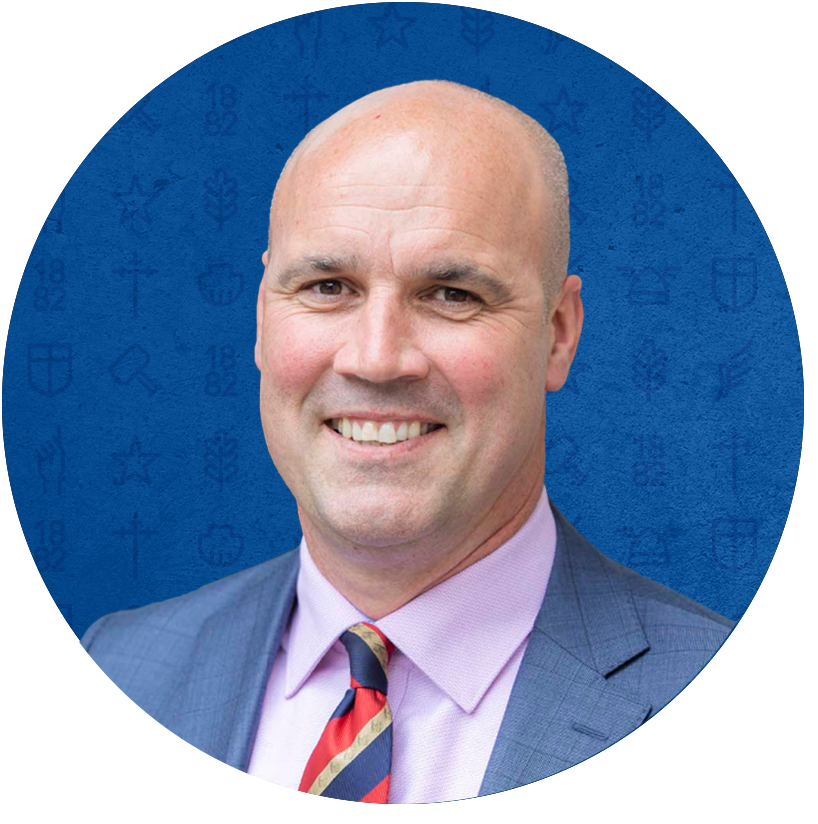 Ross Featherston
Headmaster, Brighton Grammar School
Sport at BGS is a vital part of who we are. Over the past week, we have celebrated the success of our swimmers involved in the APS Swimming and Diving Finals and some of our Junior School boys competing in the Eastern Metropolitan Regional Carnival, and our rowers are gearing up for the Head of the River Regatta in Nagambie this weekend.
With students from Years 5 to 12 participating in APS Sport competition, all boys have the opportunity to develop a healthy attitude towards competition and teamwork.
Last Saturday, our 1st XI showed great sportsmanship in their game against Caulfield, winning the first innings but, after a sporting declaration, losing the match outright. At BGS, sport is not just about winning; it's also about showing respect for all and, as Kipling intimates in If, treating victory and defeat in the same way.
Through our +M program, we promote a culture that encourages boys to embrace positive masculinity – not only through actively modelling traits (such as respect and humility), but also by exhibiting these qualities naturally.
Sport helps boys learn that success does not depend on physical strength or size but instead on determination and hard work, and sometimes just a bit of good luck!
I urge you to take to the sidelines this weekend – whatever the sport – to support your son and motivate him as he strives for his best. We want to create an environment where everyone can appreciate that success comes from working together in respect and camaraderie.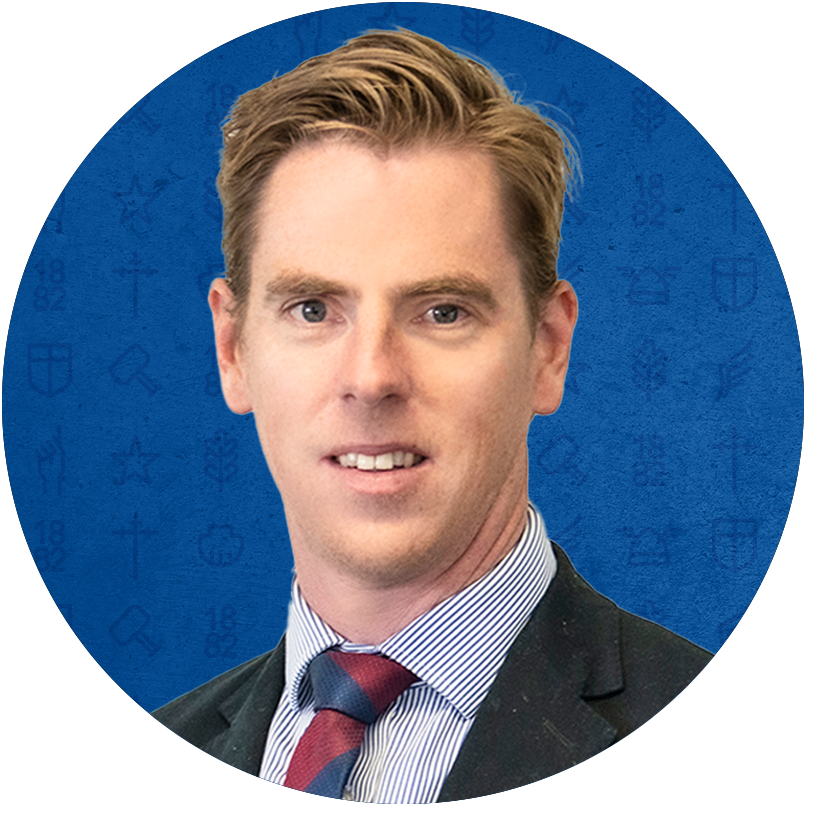 Simon Angus
Deputy Headmaster, Head of Secondary School
Last Friday the students gathered in the Quad in support of The World's Greatest Shave. So many of the students and staff rallied in support of the Leukaemia Foundation, raising money and shaving their heads. Thank you to the boys and staff involved in this event with over $8400 raised for this important cause by our community.
The first of our Year 7 groups depart next Monday for their much anticipated program where they will have the opportunity to bond and explore beyond the classroom. The boys will head down the Mornington Peninsula to experience camping, walking, cooking, surfing and many other great activities. In many ways, this Year 7 program is the culmination of the transition into Secondary School and we wish them well.
Finally, I wish all our sportsmen well as they approach the conclusion of this season's sport. It was great to see our swimmers in the APS finals at MSAC on Tuesday night and I know the rowers are chomping at the bit in preparation for the Head of the River this Saturday. Well done to all our students involved in this season of sport.
Meliora Sequamur.
Happenings and Reminders
BGS/FGS Careers Expo at Brighton Grammar, Urwin Centre on Thursday 23 March
Ute Full of Food – Friday 31 March
School Holidays – Friday 7 April to Tuesday 25 April 
Student Achievements
Congratulations to the following boys for their achievements at the APS Swimming and Diving championships on Tuesday:
Will Luo (Year 8) – Gold 50m Breaststroke 
Will Tan (Year 8) – Gold 50m Freestyle
Max Mckenzie (Year 9) – Gold 50m Butterfly (achieved national time 28.22sec)
Update to Secondary Reporting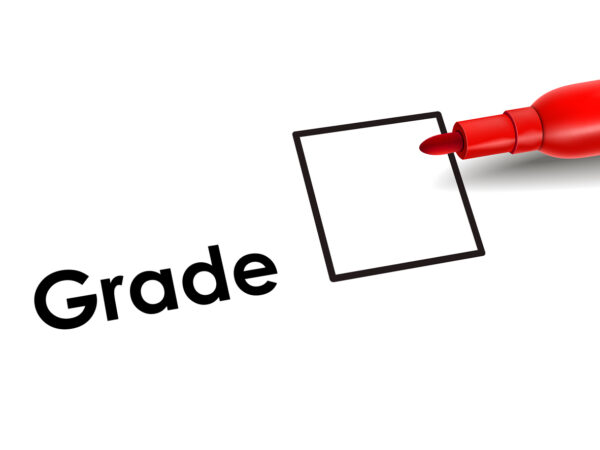 Parents play a vital role in the educative process and the school aims to provide you with the most accurate assessments of how your child is progressing.
With the implementation of our new learning management system (Schoolbox), we reviewed our parent report experience. Our findings suggest that we needed to further strengthen our three-cornered partnership approach to student learning by:
improving the visibility and timeliness of grades, marking and feedback
updating the learning behaviours being reported
simplifying the term reports into a more digestible format
A video demonstrating how to access grades and learning behaviours can be viewed here.
Read full article from Patrick Sanders, Associate Head of the Crowther Centre, Curriculum and Assessment.
Design Industry Leaders at BGS
The Unit 3/4 Visual Communication Design students recently met with Industry leaders as part of their U3 Industry SAC requirement. 
From Reverend Waterhouse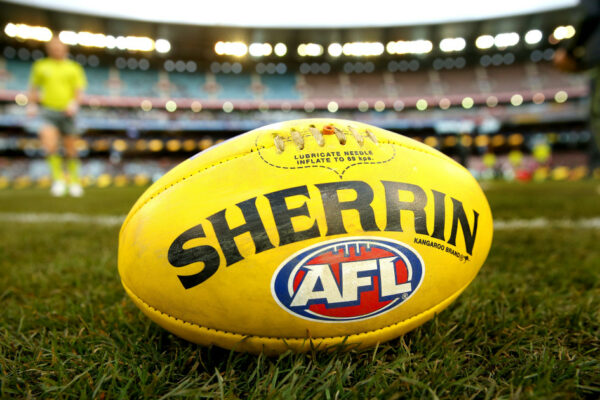 It is very hard to miss the fact that the 2023 AFL season has begun: front-page newspaper articles; record crowds; round-the-clock TV coverage and analysis; and membership emails being sent out … footy is indeed back!
For the actual clubs – particularly the players, coaches, runners, managers, assistants, and directors – there is a tangible sense of riding the bumps week by week, with all the highs and lows which come from competitive sport.
In his letter to the Romans, the apostle Paul equates the Christian life with a contest: 'And we also rejoice in our sufferings, because we know that suffering produces perseverance; perseverance, character; and character, hope. And hope does not disappoint us, because God has poured out his love into our hearts by the Holy Spirit, whom he has given us.' [5:3-5].
During this season of Lent, I hope and pray that as we reflect on the ups and downs of our lives within a challenging world, we too can cling to Christ, the ultimate team captain.      
Reverend Peter Waterhouse
Secondary School Chaplain
Tonners Supporting World's Greatest Shave
Students and staff gathered under The Oak Tree last Friday to cheer on their fellow Tonners taking part in this year's World's Greatest Shave, raising much-needed funds and awareness for Leukaemia. The Brighton Grammar team raised in excess of $8,400. 
Teenage Sleeping Habits
National standards from the Australian Department of Health outlines that teenagers aged between 14-17 years of age should be getting between 8-10 hours of sleep per night. Anything less that this could have detrimental effects on the development of the teenage brain; adequate sleep is an essential part of development during adolescence.
Encouraging a sleep routine, limiting technology before bed and modelling a good sleep routine as a parent are all ways of promoting healthy sleeping habits for your teenager.
Are you a BGS fan?
Remember to follow, subscribe, and like us on our social media channels.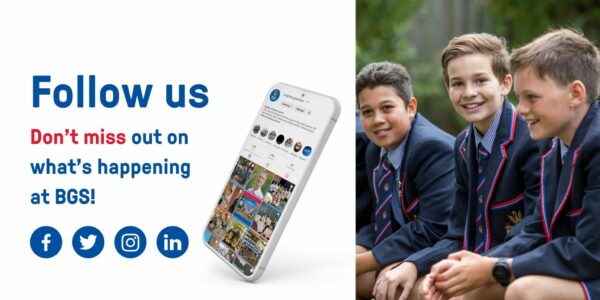 Read other eNews from this week