A Word from the Headmaster – Ross Featherston
The end of the beginning
Earlier this week, we formally farewelled the Class of 2018. As I have written previously, this year's Year 12s have led the School particularly well and they finished their time here superbly. The ultimate test of any Year 12 cohort is whether they leave the School in better shape than they inherited it. I am in no doubt that the Class of 2018 have done exactly that; they hand BGS to the Class of 2019 that little bit better.
We wish our Year 12s well: in the short term for their upcoming examinations and in the long term for their life beyond the BGS gates. At the Valedictory Dinner at the MCG on Monday night, I reminded the boys of something said by Winston Churchill during the depths of World War II: "Now this is not the end. It is not even the beginning of the end. But it is, perhaps, the end of the beginning."
I believe that BGS has prepared these boys to step confidently and optimistically into their futures and I look forward to hearing from them as they begin this next chapter of their journeys.
Have a great week ahead.
From the Deputy Head of Secondary School (11–12), David Liddle
Year 12 Valedictory Days
On Monday night we farewelled the Year 12 class of 2018 with a dinner at the MCG. It was a fitting culmination to what has been a fantastic final week of activities.
On Tuesday, the Year 12 boys had a wacky sock day, followed by wacky tie and wacky shorts! Friday was the less formal celebration with boys dressing up and running a Year 12 Assembly where they showed the Year 12 video which had been put together mainly by Ned Bellmaine, Cameron Berry, Anton Derevianko and Nick Adams, amongst others. Excerpts are available on the school Facebook page.
Next up was a visit to the Junior School for those boys who started their time at BGS in the Junior School and then bubble soccer on the Crowther (although not much 'soccer' was played!). A visit to the Urwin Centre and a meal from the Souvlaki truck culminated what had been a respectful and fun day by all boys.
On Monday, parents and all Year 12 boys started the day with a Chapel service. Thanks to Father Tony who delivered a thoughtful service including a large number of Year 12 boys. The Year 12 Prize Giving Assembly followed where all boys came on stage to receive reports, service histories, prizes and to be officially welcomed to the Brighton Grammar Old Boys.
Morning tea followed and a special thank you to all the Year 11 families who either provided food or helped to serve on the day. Beating the Bounds finished off the day's activities and with glorious weather, we revisited the main parts of the school. Starting in the Quadrangle, to St Andrews Church, the Junior School, Urwin Centre, Annandale, the Tower and culminating back in the Quad where all of the Secondary School and Year 12 parents welcomed the boys as they came through the Tower as a Year 12 cohort for one last time.
The Valedictory Dinner was a fantastic finale, with MC Dr Horton (Deputy Headmaster and Head of Secondary School) keeping the night moving beautifully. We were regaled with some wonderful and funny speeches from Captain Brad Marais, Andy Nie and Ned Bellmaine who all spoke of their time at school and Hamish Dick who toasted the parents. Headmaster Ross Featherston then toasted the Valedicts to round off proceedings.
Thank you to everyone who worked so hard to ensure all the activities ran smoothly and to the boys who have been such great role models this year.
iDesign
The iDesign Program delivered a buzz of excitement with an accompanied flying helicopter to present the iDesign Trophy for 2018.
To see our full story visit the news and events page on the BGS website. 
Tonner Athletics finish 5th in APS tight battle
Last Saturday, our APS Tonners battled it out at Lakeside stadium in the APS Athletics Finals. It is a huge honour for the boys to be in the Finals team in one of the oldest sports at BGS. After a challenging Heats earlier in the week, the boys set aside their "would haves" and "could haves" and instead focused on the positives and fought for every point at Finals.
We finished 5th, with only 5 points between us and third place, with Haileybury 3rd and Wesley 4th. We congratulate St Kevins on (another) Premiership and to Melbourne Grammar for their second place.
Congratulations go to Vuna Ofahengaue who recorded a new APS Record in the U15 Discus with an outstanding throw of 46.58metres. And a special mention to Tristan Orb who won both the U14 high jump and u14 long jump.
If you would like to read the results in greater detail please visit the APS results page. 
Meg Adem
Head of Hancock House
TIC Athletics
Student Voice Workshop
Last week a group of Year 10 and Year 11 Brighton Grammar School students attended the School Leaders for Gender Equality and Respect Student Voice Workshop in Melbourne. The event saw a collection of students from independent, Catholic and government schools, speaking out to promote gender equality and respect in schools, whilst creating cultural and generational change. Our own Headmaster, Mr Featherston, spoke alongside other education leaders about why it matters, and Year 11 students, Martin Kulesza, Noah McGrath and Jacob Travers, facilitated sessions on the day. The priority for the day was to create awareness but also to ultimately create actions that each school could take back to their school. Several of the Year 10 students reflected on the day:
"We all further enhanced our knowledge on gender equality and the issue it can be in some schools. We also learnt about what many schools all around Victoria are doing to create equity within the community and classroom. I know that we can all take back ideas that were brought up at the workshop and hopefully implement them into the daily lives of Brighton Grammar students, from ELC to VCE."
Dom Frederico
 "Coming away from the day, the team was able to identify strategies to raise awareness for this issue amongst the students, including things like awareness days and guest speakers whom the boys can connect with, which will hopefully help the school bring us boys one step closer to being successful men."
Liam Konidaris
"I learnt that whilst all schools have different values, they all are doing as much as possible to promote gender equality and I think that we're all on the same pathway in making our schools a better environment."
Jack Clarkson
"The workshop didn't only open my eyes to a totally different realm that we are so dissimilar from, but it gave me the chance to ask questions that the majority of Brighton Grammar boys were wondering. At the end of the day, the government sector for education collected our ideas, and hopefully, a change will be upon us."
Maxim Christodoulou, Year 10.
Christian Machar
Head of Student Leadership Years 7-12
News from Year 8
By definition, having a passion is having an extreme interest or wish for doing something. Being one of our school values, we see and hear examples of our boys demonstrating passion in so many of their endeavours at school. In the classroom, on the sporting field, on stage, the list goes on. There is no better feeling for a teacher than to watch their students perform with passion and clearly love what they are doing. This has been on show in droves in the Urwin Centre recently as Year 8 boys presented their iDesign ideas to each other in their House Tutor groups. A product of months of planning and execution, we had boys sharing their ideas, challenges and triumphs with their peers, talking about their passions, and how they brought their project to life.
Interestingly, the Year 12s also mentioned the iDesign project during their visit to the Urwin Centre for Beating of the Bounds. The Year 7s and 8s listened on as Ethan O'Brien (the Middle School Captain, 2014) spoke passionately about how the current Year 12s have evolved to be the leaders of the school that they are today, reinforcing the importance of the appreciating the journey.
Finally, a number of Year 8s have demonstrated passion in their efforts at Relay For Life over the weekend. These boys completed 24 hours of track laps in order to raise money for the Cancer Council. Their efforts saw over $1000 raised, and the boys involved should be very proud of how they approached both the fundraising and the event itself.
Katie White
Head of House Year 8 
Hancock wins Cockhouse
The Cockhouse trophy is THE annual event every year with boys in the secondary school vying in a large number of house events including House Singing, Athletics, Swimming, Debating, Futsal, Portrait, PE & Health Week and Academic effort grades to name a few!
This year Hancock won the Cockhouse in a tight finish. Rofe has finished second with the remaining places to still be calculated with the House Portrait currently being judged.
Well done to all the Hancock boys especially Captain Nick Adams, and Vice Captains James Bryan and Anton Derevianko.
And many thanks to Hancock staff including Tutors Kirsten Dunsby, Martin Green, Jack Hollingsworth, Derrith Lancashire, Peter Whitehead and Zylkade Zekirija, and Head of House Meg Adem.
From boys to men
The ELC boys farewelled the Year 12s on Monday at the Beating of the Bounds. As they high-fived these young men, the ELC boys said, "Goodbye, we will miss you", "Good luck" and "Thanks for being a Brighton Grammar boy". You only need to see all the boys' faces to recognise the significance and joy of this tradition.
OBGS welcome breakfast
Last Thursday morning the Old Brighton Grammarians' Society welcomed its newest recruits – the Class of 2018. It is an exciting time for the boys – their last days of school, looming exams… but what lies beyond that is life away from the comfort of BGS, and that's where a life membership to the OBGS really becomes valuable. Whether it be finding someone who's doing your degree and is a few years down the track and the beauty of being able to talk to someone who knows exactly where you're coming from. Or it might be assistance with taking that first step in your career – the Old Boys of Brighton Grammar are always wonderfully willing to help each other. Their life membership is, and will continue to be, something that supports and benefits them in a myriad of ways for the rest of their lives.
Even if it's just heading down to watch the Old Boys footy and feeling a part of the community, or indeed just showing up to your reunions to see that everyone changes and no one really changes all at once. Or simply the comfort of knowing you're a part of something bigger than yourself that is good. Yes. That's what happened on Thursday morning. The boys don't know all this yet. They just liked the egg and bacon rolls the Old Boys' Committee cooked for them. Welcome to the OBGS you band of merry men. Good luck with your exams and see you on the other side out in the world, hopefully not in your funny shorts like last Thursday!
Kate Birrell
Alumni & Community Manager
OBGS Executive Officer

Jack Wyss to appear in Les Misérables!
We are very proud to announce that Jack Wyss will be performing in the Young Australian Broadway Chorus (YABC) production of Les Misérables at the National Theatre in St Kilda, 18–26 January 2019.
Winner of over 100 international awards and seen by over 65 million people worldwide, Les Misérables is an epic and uplifting story about the survival of the human spirit. This true modern classic is based on Victor Hugo's novel and features one of the most memorable scores of all time. To be a part of such a large-scale production at his age is a major achievement for Jack, who was selected out of the many young actors who auditioned.
Year 8 Mother & Son High Tea
We love to celebrate the relationship between boys and their mothers. Year 8 mothers are invited to join their sons for high tea on Wednesday 7 November. Internationally renowned psychologist Megan de Beyer will speak on 'Strong Mothers, Strong Sons'.
Numbers are limited – details and bookings here
Hancock Film Fundraiser "A Star is Born" – Sell Out
Hancock House hosted a film night at Palace last Friday in memory of "A Star is Born", in memory of Rose Mennie, mum of Stephen (OB2017) and Nick (OB2017). The night was a sell out and the support from the school community was truly heart-warming. I would like to thank all the families and friends, old boys and current students who gladly participated in the event. I'd especially like to thank the Banfields, Georgiadis, Greens, Kirkhams, McNabs, McPeakes, Munnings and Parlanes who all donated goodies to our hampers for our raffles.
Tickets for the raffles can be purchased as the raffles "tour" the school over the next two weeks. Keep an eye out for them at your Reception area.
All funds raised will be donated to "Love Your Sister" and will be presented to Sam Johnson (actor and founder of the foundation) at the school next month. The total raised will be shared in a fortnight's time. Thank you again for everyone's support.
Meg Adem
Head of Hancock House
Murumbeena Relay For Life
On Saturday the 20th of October, 16 Year 8 boys participated in the Murumbeena Relay For Life, run by Cancer Council. Through the rain and sunshine, we walked for 24 hours non stop, with the baton continuing to go around the track without fail. A special mention to George Thompson, who walked a grand total of 175 laps (70km), and won the award for most individual laps. Everybody had a great time, participated enthusiastically and gave their all. We would also like to thank the parent volunteers for their support in the lead up to and throughout the event.
J Sum
Year 8
Exam Stress – Special Report
Students in their final year of school are considered a high-risk group for depression and anxiety. Sleep deprivation, diet and social media are some of the biggest issues faced by this group of teens. Therefore it is vitally important that a student's mental health is looked after as well as their physical health.
Keeping things in perspective for students and parents alike, can help prevent everyone getting overwhelmed. Although this final year is important, it is not necessarily the most important year of your child's life.
There are many strategies that students can implement to help themselves. Parents can provide support, not only emotionally, but also practically by keeping their child well-nourished and encouraging physical activity. In this special report, parents will find useful tips to support their child during this often stressful time. We hope you take time to reflect on the information offered here and we always welcome your feedback.
If you do have any concerns about your child, please contact the school counsellor for further information.
Win a Semester of Private Music Tuition
The Friends of Music hosted a lunch for the Year 12 music boys and staff last week in part to farewell and wish them the good luck in their upcoming exams. Events like this are made possible through the donations of the school community and the FOM parent group are running their major raffle again.
The major prize is a semester of tuition (value $660) for current and prospective music students. Visit the FOM webpage to buy your tickets to be drawn 30 November.  
Hall of Fame Inductees Revealed
The following inductees were revealed this week (with more to follow):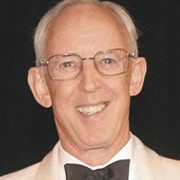 Les Heil AM (OB 1951) 
Australian broadcasting industry leader and innovator. Member of the Order of Australia. Community contributor, particularly in the field of youth welfare.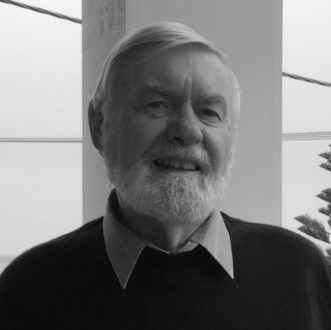 Graeme Disney OAM (OB 1955) 
Long-time Hampton resident. Former Mayor. Lay minister. Historian. "I don't know how I got to be chairman of so many things!"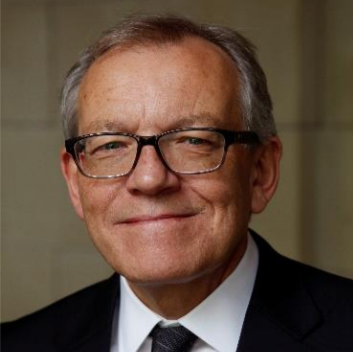 The Hon Justice Kim Hargrave (OB 1972) 
Victorian judge widely respected by the profession for his expertise and the courtesy he extends to practitioners and litigants. 
Book your tickets for the Hall of Fame Gala Dinner on Wednesday 14 November. Held only once every 3 years, this is a night not to be missed! 
From tech developer to property developer!
Old Boy Steven Pharr (OB2001), has had a journey in Entrepreneurship like few others. After completing his Business Law degree at Monash in 2006,  and at the age of 22,  he founded the global mobile phone phenomenon known as Bongo.  
Within a year he had 5 million customers, 110 staff in 5 countries and sold the company for $10M 16 months after he started it.
Don't miss the opportunity to hear Steven's remarkable journey at the next installment of our Business Breakfast series.
Thursday 22 November, 7–9am, The International, Brighton
Dates for the Diary 
Mon 29 October 
Unit 2 Music Performance Solo Recital   
Tue 30 October 
VCE Drama Performance Evening        
Mon 5 November
Mid Term holiday – School closed
Tue 6 November
OBGS Breakfast for Year 12s 
Wed 7 November
Thu 8 November
Year 10 Solo Music Recital
Fri 9 November
Piano Students' Soiree  
Ute Full of Food