A Word from the Headmaster – Ross Featherston

There is a new lift in spirits with further restrictions eased and it's wonderful to share in the boys' excitement as they prepare and anticipate their end of year activities and celebrations. Please be sure to stay up to date with our planned events via the eNews and School Stream.
Although the year we had planned has taken some dramatic twists and turns, I feel a great sense of pride as I visit all areas of the School and see the energy and time spent by all on ensuring we finish the year strongly.
From ELC boys preparing for a plunge in the new pool, rehearsals of the Lower Primary Christmas Pageant, time trials for the Billycart Cup, iDesign finals, exams for Years 7-11 students and our Class of 2020 completing the last of their VCE examinations early next week.
Now is a time of reflection and for setting up a time to have those final conversations with your son/s to close the year off well. We know it's been a year like no other, but it is important that as educators and parents we recognise this with the boys and reset some goals and expectations for reports to come and plan for the year ahead.
In this week's Crowther Centre newsletter, Dr Ray Swann outlines some steps for you to consider when planning for your end of year conversation with your son, which you may find helpful.
Have a good week. 
A Word from the Deputy Headmaster, Head of Secondary School – Dr Rachel Horton  
While we are not there yet, as always in a school environment, we seem to ramp up in activity rather than wind down towards the end of the year.
As we finalise arrangements for Speech Day and Valedictory, I have spent some time reflecting on the achievements of our young men this year and of the School community as a whole. I am proud of how resilient many of them have been and by the way they have supported each other, becoming closer through the shared experience.
During their coaching day at the start of the year, the boys set their goals for the year ahead, discussed how they would achieve those goals and what challenges they might face in doing so. As a House tutor myself this year, I am aware that many of those goals became unachievable due to the challenges of the year that couldn't be predicted.
Next week, following their exam return day, all students will take part in their final coaching day for the year. Together with their House tutors, the boys will have the opportunity to reflect on all they have achieved despite the hurdles put in their way, and to think about how they overcame those obstacles.
Importantly, it is also a time to consolidate the lessons they have learnt this year and to take them forward into next year. Hopefully they will also take a sense of pride and achievement out of coaching day as they come to realise that they did make it count this year, albeit not quite in the way they may have anticipated.
Kutcha Edwards visits BGS
Indigenous Australian singer and songwriter, Kutcha Edwards, visited BGS on 13 November in conjunction with NAIDOC Week.
I was in the audience of Year 9 History students, studying the history of the Stolen Generations, and in a few weeks we would be facing an examination question requiring us to evaluate the significance of the 2008 National Apology.
We knew that Kutcha had been one of many indigenous children separated from their parents during this sad period in Australia's history, and we were keen to meet him and hear his story. Read Tom Gianatti's full report on Kutcha's visit.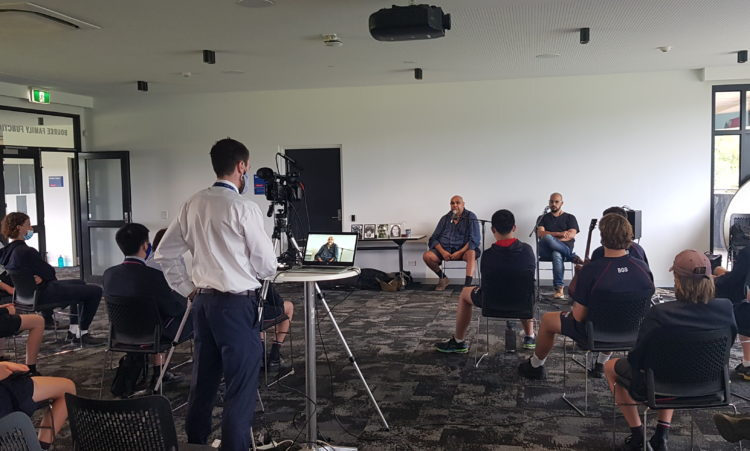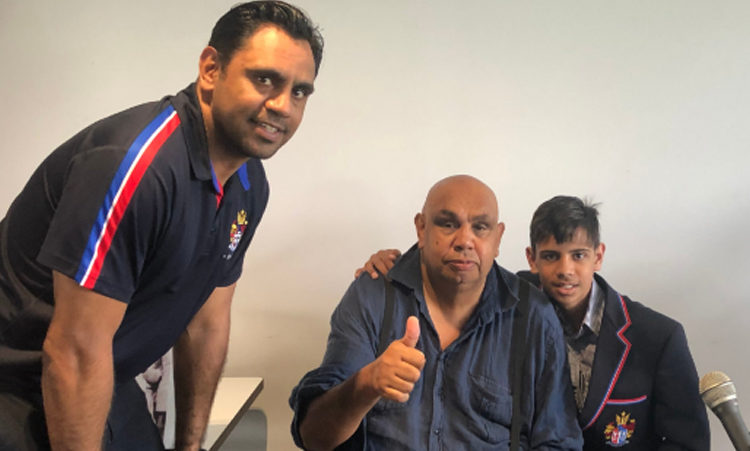 Tom Gianatti (Year 9)
Year 6 Science experience
This week, our BGS Year 6 boys visited the Secondary School for a science experience. The boys were able to try some flame tests, spraying different chemicals into Bunsen burner flames to see different colours.
They also watched a demonstration of methane being set alight and were invited to share their knowledge of where methane can usually be found, and you can guess which gas-related bodily function was the most common answer of the day!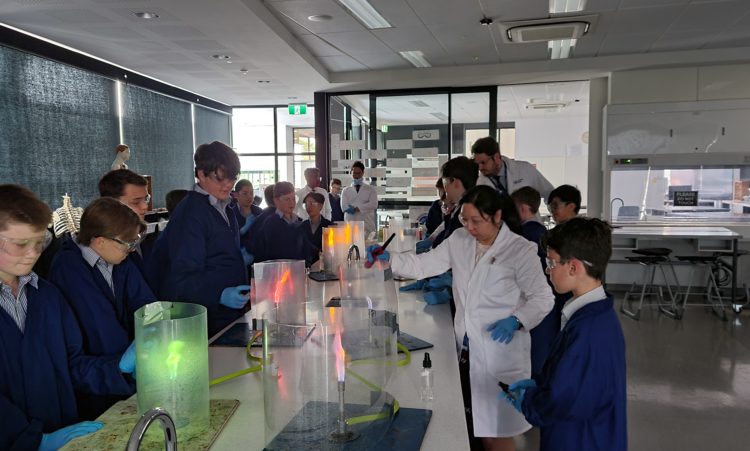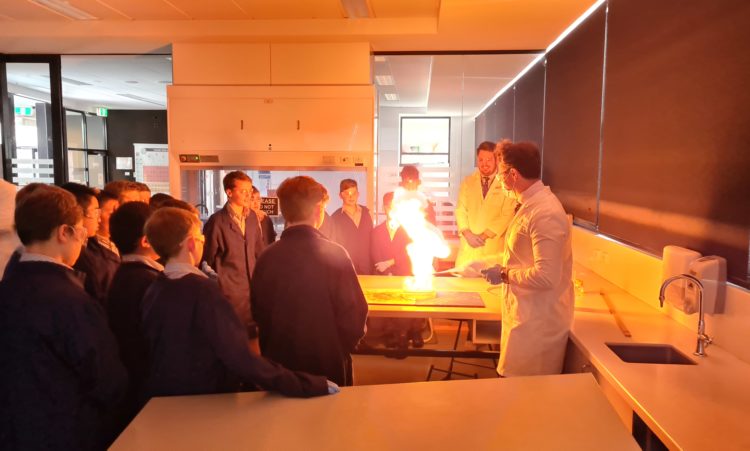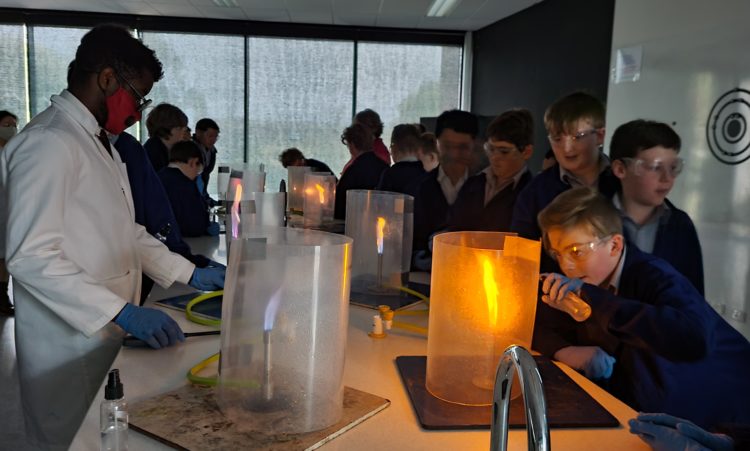 Thank you to the Junior School staff for bringing the boys over and to the Secondary School Science staff and lab technicians for their time in organising the morning and teaching the boys.
Blended families
On average, one in five families is a 'step' or 'blended' family. The various relationships in a blended family can be hard to navigate, and it can also be difficult for all involved to adjust to the many changes that can occur.
Interviews with leading specialists, articles, and fact sheets containing advice on how to make blended families work, can be found in the link below.
Annandale Gym Open
Annandale Gym classes resumed this week for our community members and the timetable is now available for the remainder of 2020. 
Classes will be limited in number in line with Victorian Government guidelines until further notice. As classes are filling fast, please make sure you book ahead so you don't miss out!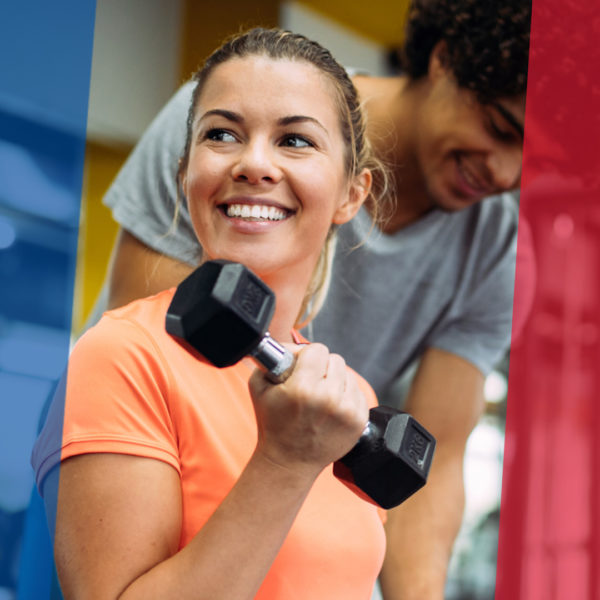 Important Dates for exams and other events
Year 7

26/11/2020 to 27/11/2020

Year 7 and 8 Exams

Year 8

26/11/2020 to 27/11/2020

Year 7 and 8 Exams

2/12/2020

iDesign setup day

3/12/2020

iDesign Day

4/12/2020

iDesign People's Choice                

Year 9

25/11/2020 to 27/11/2020

Year 9 Examinations

3/12/2020 to 07/12/2020

2021 Promotions

Year 10

20/11/2020 to 26/11/2020

Year 10 Examinations

27/11/2020 to 29/11/2020

Year 10 First Horizon

30/11/2020 to 2/12/2020

Year 10 OELP

3/12/2020 to 07/12/2020

2021 Promotions

Year 11

20/11/2020 to 27/11/2020

Unit 1/2 Examinations

3/12/2020 to 07/12/2020

2021 Promotions