A Word from the Headmaster – Ross Featherston
The Power of Books
Our two most recent School duces (David Lawlor 2017 and Jack Liu 2018) spoke at their respective Scholars' Assemblies about the important role that reading played in their academic development while they were at BGS. I don't think anyone would disagree with the efficacy of reading to aid academic development and culture; however, it can be a challenge to get the 'big boys' to read a book regularly! Across the School, we encourage and promote reading in a number of ways.
The Secondary School runs book clubs through both libraries. The St Andrew's end Library has created a quiet, 'no device' corner to encourage reading. Books of the Week are published on the Hub for the boys to consider and each year we promote reading through our celebration of Book Week.
The practice of Book Honouring is gaining traction at BGS. Boys are social and collaborative by nature, so we allow them time to talk about what they are reading with their peers. We also invite influential mentors to honour books with the boys. Currently, staff members' favourite books are on display around the Urwin Centre.
With the same goal in mind, our approach needs to differ slightly in the Junior School. The Library is an especially appealing space, where good old-fashioned book borrowing is encouraged! BGS has participated in the Victorian Premiers' Reading Challenge for the past 10 years and Book Week is celebrated enthusiastically by staff and boys alike. Of course, reading aloud in class is a regular teaching practice in the Junior School.
Have a great week – and encourage your son to read a book!
From the Deputy Head of Secondary School (11–12), David Liddle 
"It is not our abilities that show what we truly are. It is our choices." – Albus Dumbledore 
The first days of a school year are always exciting, with new classes, teachers, holiday events to catch up with and hopes for what lies ahead.
Once the initial excitement has worn off it is important to establish routines for the school year, especially in Years 11 and 12.  The most important of these is a study routine. Study should be a part of a student's regular routine and the School provides a number of different programs to aid with this.
In Leading and Learning this term, Year 11 students have been encouraged to use their Student Planners to establish a study routine, and have been coaching each other on setting and achieving realistic goals for the term using the GROWTH model. An important part of this is making working towards your goal a habit.
Year 12 students have a Syndicate lesson once a cycle, during which they establish and learn how to use groups to aid with their study. The Long Day Program has proved to be a popular time for Year 12 students to study and this has now been extended to include Monday nights. The Program runs from Monday to Thursday between 3.30pm and 7.30pm and is supervised by a past scholar and a member of staff each night. 
All Years 11 and 12 students should now have established a clear plan for studying and be using all of the resources that the school has to offer.
Secondary School Extended Library Hours for Years 9–11
Following the success of the Year 12 Long Day Program which started last year, we are delighted to announce that a similar program for boys in Years 9–11 will commence on Tuesday 5 March and will then run four afternoons a week (Monday to Thursday) from 4pm to 7.30pm during term time in the Secondary School Library. This program will be supervised by a dedicated staff member alongside a past scholar. We require consent if you would like your son to take advantage of this opportunity – please look out for a Consent2Go email.
From the Head of Student Leadership (7–12), Christian Machar
"Great leadership is not about making the leader look good but about how individuals use leadership in service to others to make the people and groups around them better." – James Kouzes and Barry Posner
Kouzes and Posner have studied leadership for over 30 years and in this one sentence define leadership as simply making others better, rather than looking for individual achievement or praise. It was wonderful to hear our School Captain and Vice-Captain, Noah McGrath and Martin Kulesza, inform me that they were heading to Firbank this week to meet with their counterparts to discuss the Legacy Project, as well as to share ideas to develop the culture of both schools. It was a meeting and an agenda organised by both student leadership groups, not by any staff of either school. There was no fanfare but simply an objective to enrich and improve each other's school. It is an example of why we have student leadership opportunities and the power of Student Voice.
When I approached Noah and Martin about their meeting, they said:
'We met with the respective Firbank Captains about a week ago to discuss how our two schools could become more engaged in activities and ultimately develop our relationship. Firbank brought to our attention that they were focusing on a high-performance culture and were asked if we could speak to their Prefects about the Legacy Project and how specific themes for each year since 2016 have become a part of the BGS culture. We explained our 2019 vision of 'Unlock the Dance' and how, collectively, we can support and assist each other to create our best selves. Finally, we discussed ways the community between the two schools could be built upon, and explored ways to do this.'
Noah McGrath
School Captain
Martin Kulesza
School Vice-Captain
Inaugural BGS 'Generations' Photograph 
When we decided to organise a 'Generations' photograph, to be taken early one morning before school, we weren't prepared for the number of sons, fathers and grandfathers ready to be there. Clearly, it is a special thing to be part of a BGS Generations family. Read more here.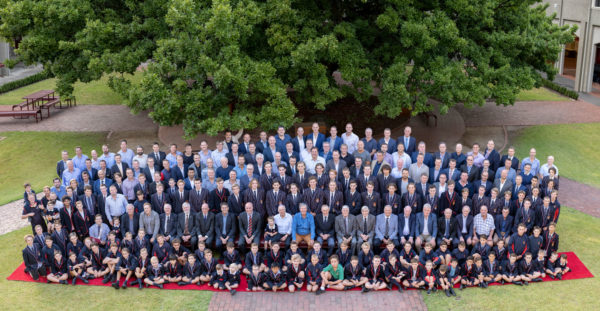 Dixon House News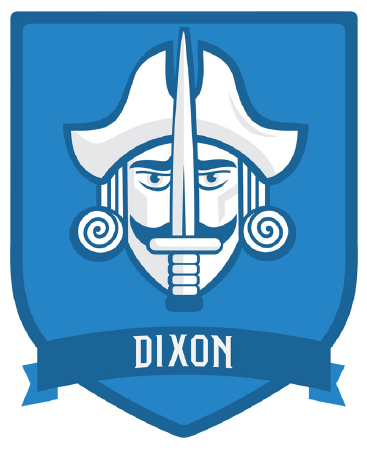 It has certainly been a successful start to the year for the boys in Dixon. The year started with the Year 12's Big Fella camp and the Dixon boys enjoyed the challenge of climbing Mt Bogong, working as a team to power up the mountain in extreme heat and reach the peak first. The camp also provided the boys with an opportunity to set their collective goals, as a Year 12 cohort, and individually for the year. I was particularly impressed with how mature the discussions were within the House and I am very confident this Year 12 Dixon group can achieve many great things this year.
The Year 9-10 boys took to the field last week for Futsal competition, defending the title again after previous victories in 2017 and 2018. It was tightly contested, but in the end, it was another successful campaign for the Dixon boys and the three peat was realised. Congratulations to all boys involved.
The boys have also started rehearsals for the House Choral competition and they have really embraced the song choice – 'Cats in the Cradle' by Harry Chapin. With some fine tuning, they will give the competition something to beat at the end of Term 1.
This week is the commencement of the Streetball competition for Years 11-12, a title Dixon is also defending. I wish the boys competing the very best in this event.
Ben White
Head of Dixon
Great South West Journey En Route
The Year 9 boys have been enjoying the adventure on the Great South West Journey; to date, one koala rescued and six whale vertebrae unearthed. Currently, they are preparing for Clean Up Australia Day – each group will clean up areas along their route. The program has been altered slightly to manage the very hot weather expected tomorrow and Saturday (Year 9 parents have received a SchoolStream message with further details).
BGS Media Group
Have you seen the New Academic Uniform video or this interview with BGS Old Boy and Olympian Andrew Lauterstein? Did you know that they are made by the BGS Media Group, the School's student media crew?
Members of the BGS Media Group attend School events, including sports matches, concerts and other activities, to take photos and video. Their work has been published in the eNews, on Facebook and Vimeo. This year, it will also appear in the Meliora and the Grammarian.
The aims of the group are:
to amplify the student voice across BGS
to upskill students in photography, videography and journalism
to give students interested in media a new creative outlet.
The group meets on Monday lunchtimes in the Hay Lecture Theatre. Any interested students and staff are most welcome to join us. Please contact Christian Neeson or Andrew Lee for more information.
Design Thinking at Lee
The Visual Communication Design Unit 3/4 class members were fortunate to hear a presentation by BGS Old Boy James Willis (2008) last week. Undertaking preparation for the written SAC on Industry Practice, students heard about James' role as a designer.
James is currently engaged at Lee Jeans Australia, working within the Marketing and Advertising department. He described the stages of design thinking used by Lee for recent layout campaigns, including a series undertaken at Byron Bay.
He has an extensive background in design, having also worked for Cassette and CD 83. We are very grateful for James' willingness to speak to the students.
Matthew Wardell
Head of Visual Communication Design
Secondary School Parent Student Teacher Discussions
Parent Student Discussions were held last week in the Urwin Centre and it was fantastic to see so many parents (over 80%) in attendance, with a total of 4472 interviews over two afternoons and evenings. Open lines of communication are absolutely essential for us to be able to support the boys to the best of our abilities throughout the year. Although the interview time slots are short, the Term 1 interviews were a great opportunity to start a conversation for the year.
Ever Thought About a Career in Surveying?
Students have the opportunity to meet a group of Land Surveyors at the Future Careers Expo.  All Year 10–12 students are expected to attend the expo, and anyone else is welcome.
When: 26 March 2019, 6–8pm
Where: Patricia Turner Centre for the Creative Arts, Middle Crescent, Firbank Grammar School
Safe Travel To and From School
We would encourage you to discuss with your son/s the issue of safe travel to and from school, and what to do if they ever feel uncomfortable. There is no need to alarm the boys but it is important to make them aware of safe practices and to ensure that they feel confident when they are outside the school grounds. Please raise any concerns with the School.
SchoolTV 
Although body image issues are mostly associated with girls, boys are also affected. New research has shown that boys aged 15 and 19 are just as likely to have body-image issues as girls. For young Australians, body-image issues are the third most common source of angst after 'coping with stress' and 'school'. Visit SchoolTV for interviews with leading specialists, helpful articles, and fact sheets about body image.
The Value of the Intangible with Michael Masterson
Today, almost 90% of most companies' growth and profitability consists of intangible assets. This is where Michael Masterson comes in. He helps companies and investors unlock their competitive edge by identifying, valuing and monetising these assets, which include data, content, software and brand.
Michael's experience is diverse. He has worked with high-growth businesses, helping them to evaluate innovations and opportunities. He has founded a number of start-ups and took one well-known company from 8 employees to more than 7500 in just over eight years, making it one of Omnicom Group's most successful and profitable acquisitions. He is also the chairman of several private companies.
At our next BGS Breakfast Bio, Michael will explain what it takes to be a successful entrepreneur in today's knowledge-based economy, including the importance of contacts. His journey hasn't been without its failures – you'll hear about these, too.
Michael has presented to some of the world's leading thinkers at international conferences. But all YOU need to do to hear Michael is join us for breakfast! Don't miss out – book now.
Date: 28 March 2019
Time: 7am for a 7.30am start
Location: The International, 81 Bay Street, Brighton
Cost: $60
Book: Online
Hellenic Republic Joins the Family
We are delighted to announce that Hellenic Republic, Church St Brighton, is joining our partnership program! 
To welcome BGS to the Hellenic family, they are giving you an opportunity to win a $100 dining voucher.  When you next dine at Hellenic Republic Brighton, before 31 March, mention BGS and the team will invite you to leave your details to be in the draw to win.  Particular thanks to Hellenic Republic for partnering with BGS – their support, along with our other partners, is directed into our Building Fund supporting future projects at BGS.
Dates for the Diary
Fri 1 March
Hancock House Service – Clean Up Australia Day
Mon 11 March 
Labour Day (Public Holiday)
Wed 13 March
Years 7–12 House Swimming Carnival
Sat 23 March
Head of the River
Tue 26 March
Future Careers Expo