A Word from the Headmaster – Ross Featherston
Many thanks to the 300 parents who completed the recent School Improvement Tool (SIT) survey. Designed by our Crowther Centre team, the survey allows us to measure the thoughts of our parents, students and staff on key areas that are driving our improvement agenda.
The parent results indicate that the majority of you are pleased with the leadership, levels of engagement and quality of teaching at BGS. However, it identified some specific areas which we will review as we head into 2020.
These include consistent standards for students across the whole school, refinement of parent communication, continued focus on developing our pedagogy through the Effective Learner Model and ensuring each boy receives individual and personalised care.
As always, I value your feedback. I believe the SIT survey will continue to be a reliable mechanism to improve the key aspects of Brighton Grammar.
A Word from the Deputy Headmaster, Head of Secondary School

–

Dr Rachel Horton
As we approach the end of the school year and, with it, the festive season, a time where many of us take the opportunity to celebrate with family and friends, it is also a time to give thought to those who may be less fortunate than us. Perhaps those who are away from their families for work, or who are estranged or have lost loved ones, and also those who struggle to manage on a daily basis, with celebration of any kind being beyond their means.
Many of our students at BGS actively volunteer to assist in the community in their spare time and this year around a third of Secondary School boys have taken part in 422 acts of service beyond the Year 9 Service Program. Community service is growing steadily with a core of passionate boys, supported by equally passionate staff. Ute Full of Food is one of our long standing commitments and this year, as a community, BGS has donated over $30,000 worth of food to St Mark's Fitzroy, providing healthy meals to over 80 individuals each day.
A number of our boys and staff will also give up the first few days of their Christmas holidays to attend Sony Foundation Frankston camp, providing a fun few days of activities for the children of Berendale School.
For our boys, service can help them to understand and have respect for others and build their connections with the broader community. If you and your son are looking for an opportunity to get involved over the break, or to send gifts to families who go without, please contact Director of Service, Simone Lewis for information on opportunities and programs.
I look forward to seeing you and your son tonight at the Robert Blackwood Hall, Monash University at 7.00pm where we will celebrate the efforts of the boys at our 2019 Secondary School Speech Night.
The Importance of Exam Handback
With student exams in the Secondary School finishing today, it is important to reflect on their purpose. The sitting of the exams offers the opportunity for students to practise their preparation processes and to normalise the process of having them.
The Exam Handback Day provides students with time to receive and reflect on feedback, one of the quadrants of the Effective Learner Model and an important part of making progress.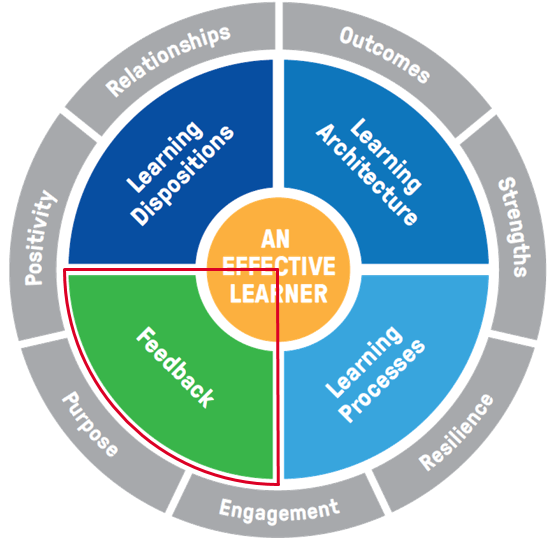 On Exam Handback Day, students receive a booklet that guides them through reflections on each exam as well as having questions to prepare them for their coaching conversations on Coaching Day. Read more on the research of effective feedback

Patrick Sanders
Director of Curriculum and Assessment (ELC-VCE)
First Horizon Program
A Student Perspective
The First Horizon journey was a great opportunity to get to know your mentor and the mentors of your friends better, and hear the stories of their past. There were a lot of interesting stories told.
The activities throughout the day were fun and, if you actually gave them a go, they were really enjoyable. Horizon Fest was a highlight as it was funny seeing the other Houses' performances as well as see boys who were willing to go up and play a piece on the guitar in front of everyone. Overall, it was a very worthwhile experience.
Sam Flockart
Year 10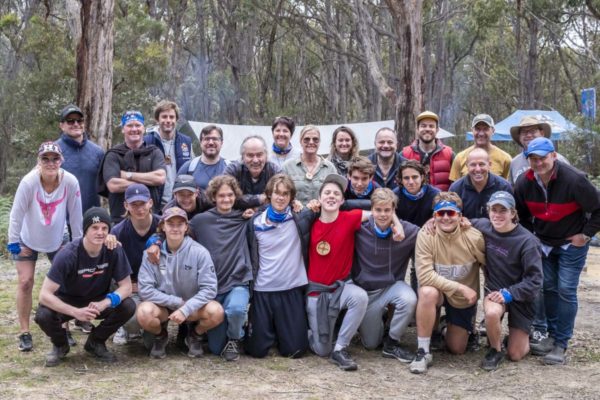 A Staff Perspective
The inaugural Year 10 First Horizon Program marks the transition of our boys into emerging young men. It is a celebration for our community that honours the boys' achievements and encourages them to create their own unique vision for their future. James Hilditch reports
Summer Sports Update
This Saturday wraps up the pre-Christmas Summer Sport rounds. Our 1sts Badminton team has been exceptional to date and our 1sts Futsal team, after early rounds, sat atop of the APS ladder. Our 1sts Tennis team has been performing well, with a strong win against Carey on the weekend.
With the Touch Football season not commencing until February, the School entered a three-week Rugby 7s tournament at Xavier College and the BGS team was crowned champions last Saturday, see article.
Tim Marshall
Director of Sport
Annandale Gym
The Annandale gym is now open to the whole community. We're here to help you achieve your health, fitness and wellbeing goals. Check us out!