A Word from the Headmaster – Ross Featherston

This week, there was a definite air of excitement around the School as we welcomed the return of all students on-site after a very long time. The boys were glad to be back and their teachers were equally glad to see them.
As well as celebrating the return of our Year 8 and 9 students, we farewell the Class of 2020 this week, as they take their final classes at school and depart on study leave from tomorrow, ready for the English examination on Tuesday 9 November.
We wish our Year 12s well for their upcoming examinations and we will have a further opportunity to celebrate their achievements at our Valedictory Day planned for 8 December.
The ultimate test of any Year 12 cohort is whether they have left the school in better shape than how they inherited it. The Class of 2020 have done exactly that; they made it count in a challenging year and I admire them for doing so.
A reminder that we would appreciate your feedback by completing our annual SIT parent survey. The survey is open until Friday 6 November, so please, when you have a moment, take the time to tell us what you think.
Finally, tomorrow is World Teacher's Day and I would like to acknowledge and thank all our teaching staff on their remarkable efforts with the boys.
Enjoy the long weekend.
A Word from the Deputy Headmaster, Head of Secondary School – Dr Rachel Horton  
It was an absolute delight to welcome all of our BGS students through the gates on a chilly but sunny Monday morning. This will be the final week where we see all of our students in class, as our Year 12s start SWOTVAC from next week.
Lunchtime in the Quad saw the first open air senior (Years 11–12) inter-House debating final with many staff and students watching on as they enjoyed their lunch outside.
The debate was won by Crowther House with Charlie Durkin (Year 12) awarded best speaker. Crowther were the affirmative team with the topic: That having to win an election means our 'best and brightest' will never hold leadership roles.
At the other end of the Secondary School in the Urwin Centre, the Year 8 boys were treated to a burger lunch on Tuesday with the Year 9 boys receiving the same on Wednesday in recognition for the extra time these year levels have spent in distance learning.
A huge thank you also to Year 8 parent Olivia Carr who generously donated black silk facemasks for all of our Year 8 boys and their tutors.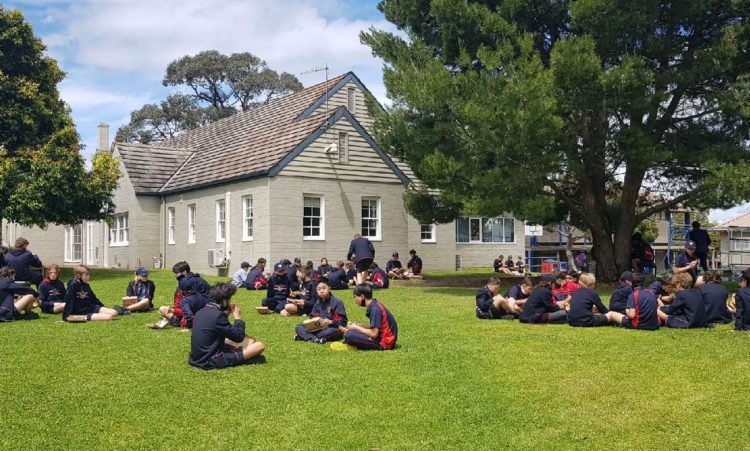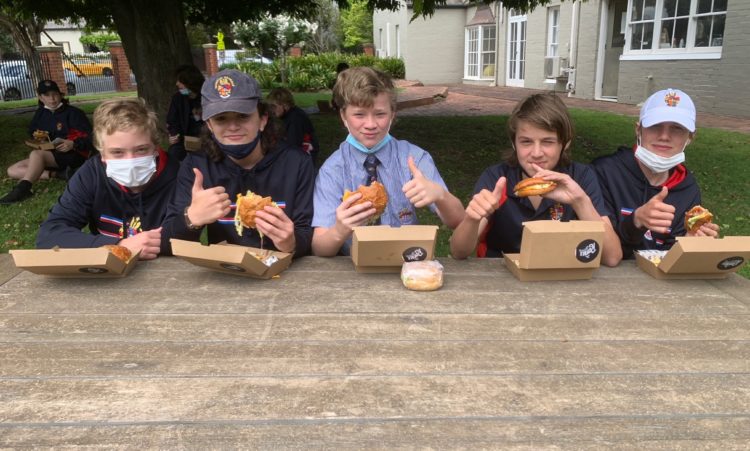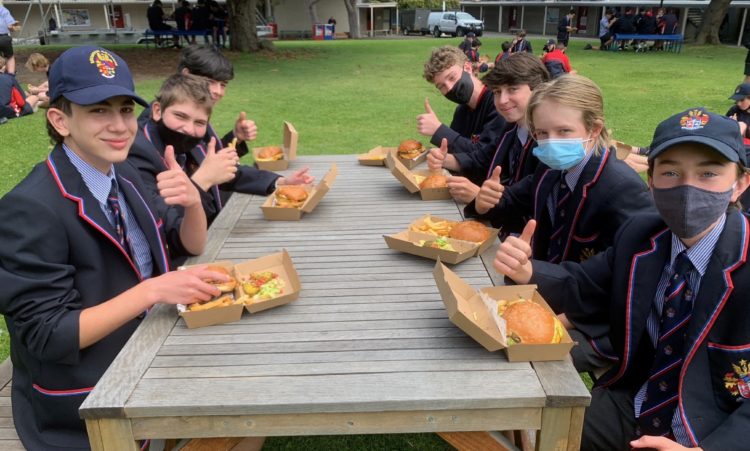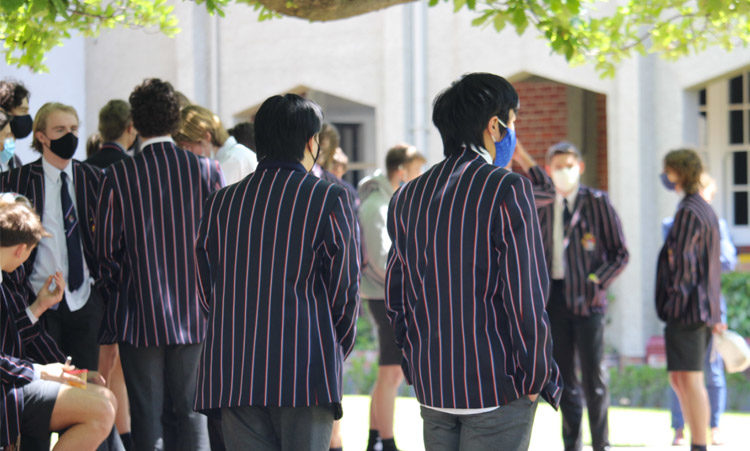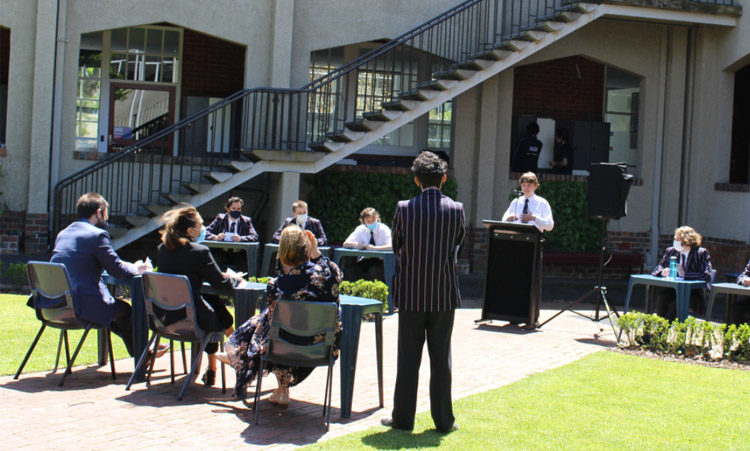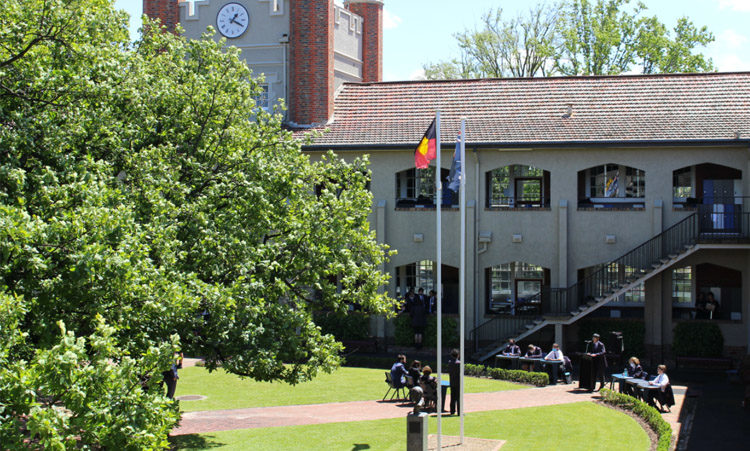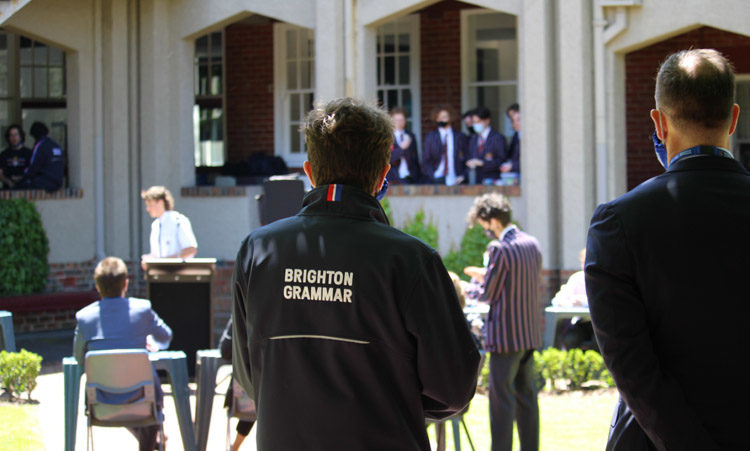 This week also brought exciting news in terms of zero new COVID-19 cases and Melbourne restrictions lifting. With this news, there will be a gradual return to sport and exercise, which is one of the biggest things many of our boys have missed.
Please be assured that we are planning this out for all of our BGS students and will be returning to sport in a safe and staged manner, in accordance with guidelines from DHHS, the APS, and other relevant sporting bodies.  
ISV Film Festival 2020, BGS shortlisted for screening
Congratulations to Zac Ristevski, Year 8, for his Stop Motion Animation work being selected for screening in the Independent Schools Victoria 2020 Film Festival.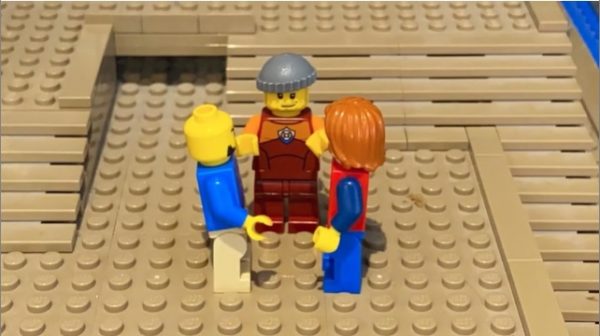 Zac's Stop Motion Animation film produced in his Creative Design and Technology class was nominated as one representative of Brighton Grammar School for this competition. View the film and read the full report from Sarah Martin, Teacher of Creative Art Design and Technology.
Transitioning Back to On-site Learning 
There can be many reasons why a student may engage in 'school refusal'. During this current time of uncertainty and change, some students may be struggling even more with making the transition back to on-site learning.
In this edition of SchoolTV, parents can gain a better understanding of school refusal, as well as advice on how best to approach this issue. 
Naomi Tham
Secondary School Psychologist (Years 9-12)
BGS Writing Prize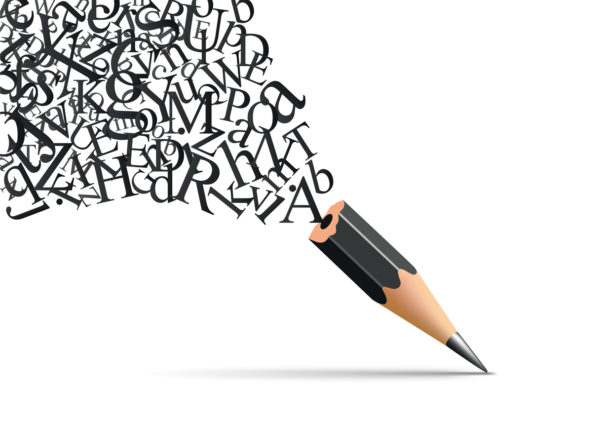 By  focusing his entry on the story of  Anthony Ray Hinton, the writer provides  his  reader with  a poignant example of  perseverance  in  the  face of adversity. This piece is a meditation on hope and the many forms it  can  take: patience,  strength of character and open-mindedness.
The  motif of  light  within  darkness  brings  a  tenderness  to a challenging subject matter, evidence of a mature sensitivity at work. Read this week's entry here.
Important Dates for exams and other events
Year 7

26/11/2020 to 27/11/2020

Year 7 and 8 Exams

Year 8

26/11/2020 to 27/11/2020

Year 7 and 8 Exams

2/12/2020

iDesign setup day

3/12/2020

iDesign Day

4/12/2020

iDesign People's Choice                

Year 9

25/11/2020 to 27/11/2020

Year 9 Examinations

3/12/2020 to 07/12/2020

2021 Promotions

Year 10

20/11/2020 to 26/11/2020

Year 10 Examinations

27/11/2020 to 29/11/2020

Year 10 First Horizon

30/11/2020 to 2/12/2020

Year 10 OELP

3/12/2020 to 07/12/2020

2021 Promotions

Year 11

20/11/2020 to 27/11/2020

Unit 1/2 Examinations

3/12/2020 to 07/12/2020

2021 Promotions
BGS Business Directory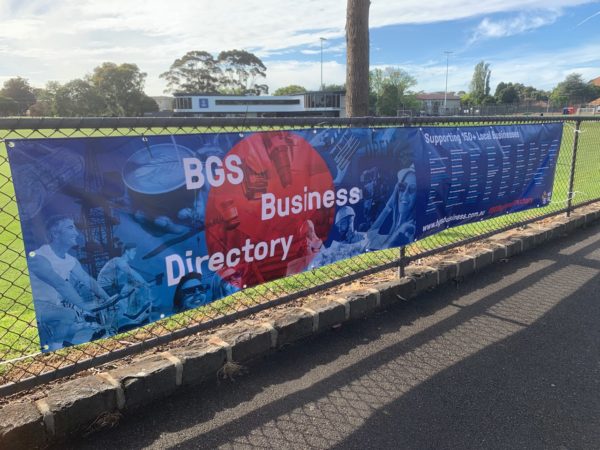 Have you seen our BGS Business Directory banner on New Street?
The BGS Business Directory now supports over 150 businesses owned and operated by current and past parents, Old Boys and friends of BGS. 
If you are a business owner you can also register your business with us.
BGS Blankets for SALE – Only 99 Available
(Limited to 2 blankets per family)
Interested in purchasing a BGS crested blanket made from 85% recycled BGS school jumpers?  Then today is your lucky day!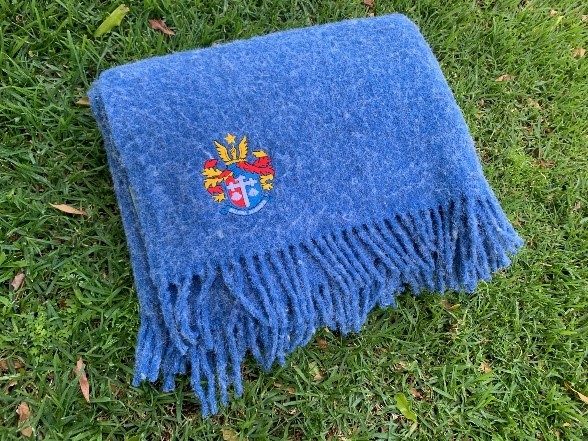 Through the extraordinary efforts of BGS mum, Rachel Binnie, who volunteers in our second hand uniform shop, an exciting upcycle project has taken place with our old BGS woollen jumpers.  Waverley Mills in Launceston, Tasmania was located which had the technology to repurpose our old school uniform jumpers – a much better option than the jumpers going into landfill.
We only have 99 of these blankets available and we expect they will sell out very quickly, grab one today by placing your order.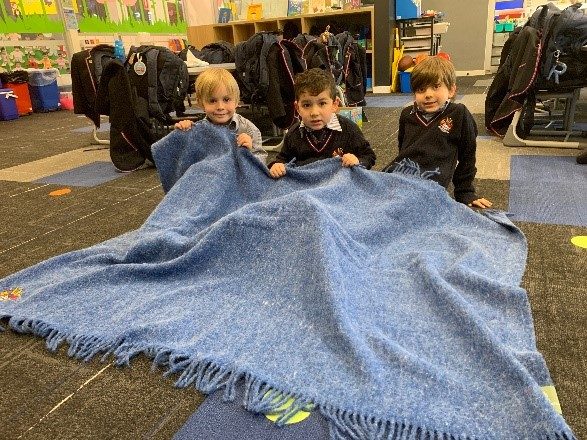 Read other eNews from this week