A Word from the Headmaster – Ross Featherston

My thanks to all in our community who have helped our boys through this year which has thrown so many challenges our way. I believe we can all look back on the school year that was with justified pride in what we have achieved through difficult circumstances.
I am pleased to now turn our attention to end of year celebrations of the boys' achievements across the school, and in particular the Year 12s who will return to school next week for a special Valedictory Day. I am also looking forward to the release of our VCE results on 30 December and the start of the new school year on Thursday 28 January 2021.
The holidays now beckon and I hope you take the time as a family to rest, recharge and regroup during this period. As I have done in previous years, I urge you to encourage your son to read a book or two over the summer break. Reading improves vocabulary and language skills and helps students make sense of the world. Pamela Paul, co-author of How to Raise a Reader, offers the following ideas which may help you.
Watch out for my final On the Gate which will be sent to parents next Tuesday 8 December on our final day of term.
I wish all in the BGS community a happy, safe and Holy Christmas and New Year.
A Word from the Deputy Headmaster, Head of Secondary School – Dr Rachel Horton  
Although this is the final eNews of the year, we still have a few days left until the break and I am very much looking forward to seeing our Secondary School prize winners recognised at Speech Day on Tuesday. My thanks in advance to those families who will join the livestream to watch.
We will also announce the winners of the House Cup, and I do know the winning house has put in a mammoth effort this year to achieve their victory. I am also delighted to say that we will welcome School Captain 2019, Noah McGrath back to speak to the boys and we will announce the School Captain for 2021. This appointment is currently under embargo of course, but I can say that he is a truly worthy leader and I have no doubt that the prefect group, under his leadership, will achieve great things next year.
As we close out the 2020 year at BGS, we inevitably thank and say farewell to a number of staff who are moving on. At this time, I would just like to draw your attention to some key staff movements for next year:
We farewell Travis Hopgood who is leaving BGS after 5 years and wish him all the best in his new role as Director of Wellbeing (Staff and Students) at St. Peter's Anglican College in Broulee
We congratulate Katie White on her appointment to the role of Director of Students
We congratulate Bryn Humberstone on his appointment to the role of Acting Director of Students for 2021 while Katie is on parental leave
We farewell Kristen Molloy who is leaving BGS after 6 years and we wish her all the best in her new role as Head of English at Mentone Girls' Grammar
We farewell Max Forbes and wish him all the best in his new role as Head of English at John Paul College in Brisbane
We congratulate David Liddle who has been appointed as Head of School House and Luke Stewart who has been appointed as Acting Head of Year 7 and 8 for School and Rofe Houses. 
Finally, I would like to end on a personal note of thanks for your support throughout this incredibly challenging year. I do hope you all have a peaceful and joyous Christmas time with friends and family.
iDesign
iDesign week is finally here! All of the incredible efforts by Year 8 boys have finally being celebrated through a COVID-safe exhibition, held in the Urwin Centre.
All Year 8 projects were brought, or trailered, in to exhibit where students 'pitch' their finalised designs to their peers. All works have been scrupulously judged, the finalists will be notified today, for the top 10 to present to a select panel of judges.
The exhibition will host Year 7 students for People's Choice voting, as well as a live webinar for parents from 9.00-10.00am tomorrow in lieu of a public exhibition. The top 10 presentations will be pitching to a Shark Tank-specialised panel of judges also tomorrow, with results published Tuesday 8 December. This design expo allows for the celebration of the immense efforts and innovative sparks that have fuelled the thoughts of students throughout 2020.
Year 8 students have developed individual projects responding to real world problems through the themes of sustainability, creativity, innovation and entrepreneurship. Students have conceptualised and developed their ideas into polished presentations with the aid of their mentors, working towards the pitching their plans during iDesign which is now in its 10th year.
Congratulations to all Year 8 students for their incredible efforts this year in their iDesign projects, especially with all obstacles apparent in 2020.
Warren Zhang (OB 2015)
iDesign Winner 2011 
First Horizon Program
Throughout 2020, we have all had to change the we way we do things. The First Horizon program on the weekend was no different.
When we decided to run the program using a Zoom, hybrid model, we thought carefully about the essential elements of the experience. On Friday morning, the boys grabbed their DIY packs and headed off with their mentors. Some took part at home and others headed away as we had some had groups staying together in various locations around Victoria.
Throughout the weekend, we came together on Zoom to share stories and the connection we created was almost instantaneous. After the circles, the participants headed offline to complete the resources in their First Horizon packs. 
While the experience was different, the outcomes were largely the same. We came together to share stories and consider who were as people. We gave our boys the chance to build a vision of who they wanted to become as we witnessed them emerge as young men.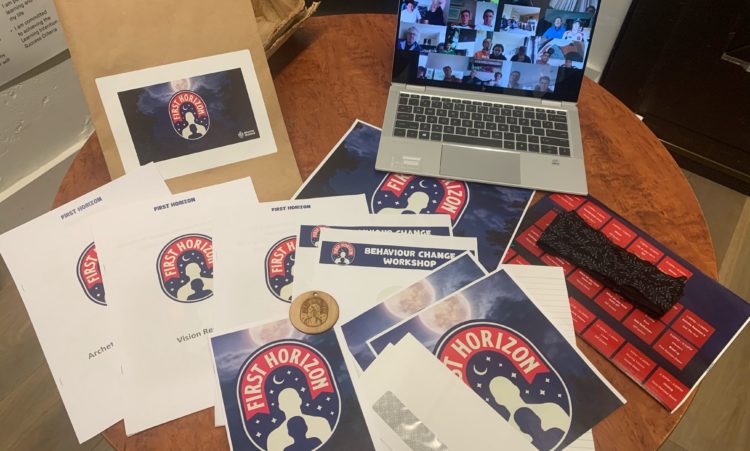 James Hilditch
Indigenous and Cultural Development Coordinator



Connor Dawes House Portrait Prize
The BGS Annual House Portrait Competition was spiced up this year as we partnered the event with the RCD Foundation to become the Connor Dawes House Portrait Competition. The event was well supported with 12 fantastic entries from across the Secondary School, and in a variety of media.
Connor (OB 2012) unfortunately passed from brain cancer in 2013. His mother Liz, brother Nick (OB 2014 and a former Art recipient prize winner) Headmaster Ross Featherston, Deputy Headmaster and Head of Secondary School Dr Rachel Horton and I formed the judging panel. Liz and Nick were taken aback by the quality of the entries and by the engagement of our boys with their initiative and found it challenging selecting a winner.
I am pleased to announce the overall winner is Leo Reid (Year 11).  His winning portrait will be on display at a designated location at the school which will selected by Ross Featherston and Dr Horton.  
Community involvement in the award was bolstered this year by the addition of a People's Choice Award. The work, having been on display along the windows of the Robert Sanderson Centenary Hall at the St Andrew's end, and in the Nexus at the Urwin Centre, saw a steady flow of votes from both staff and students from across the school. It is will pleasure that I announce the People's Choice winner is Luca Spampinato (Year 10), for his technically brilliant colour pencil entry.
The RCD has kindly donated some RCD merchandise for Luca and I know Liz was so impressed with Luca's portrait and she is hoping she can have it hung in the Dawes family home.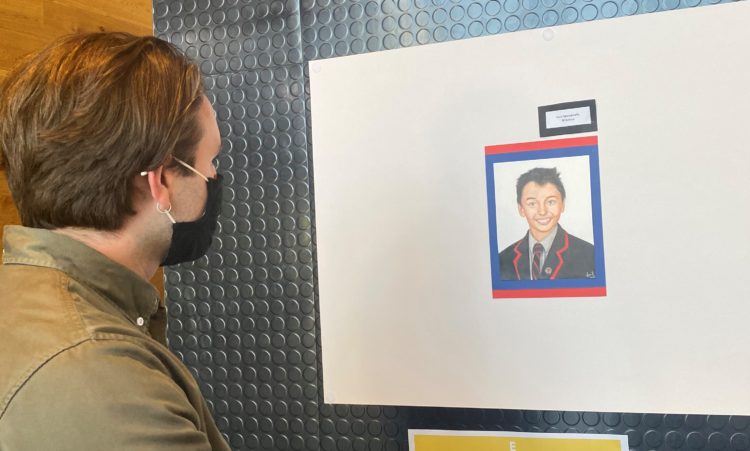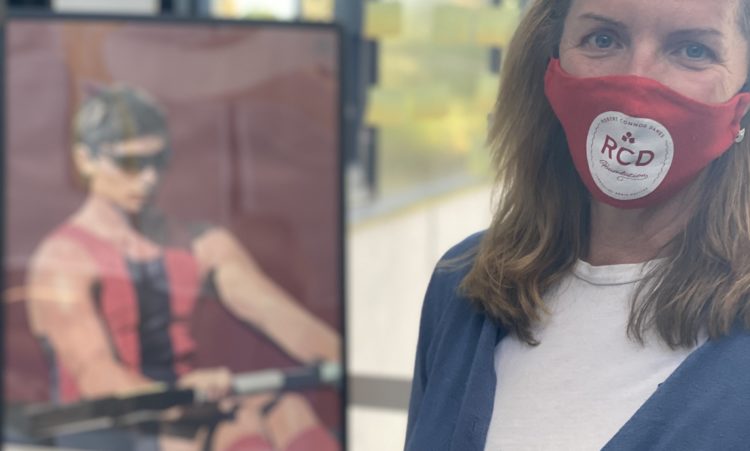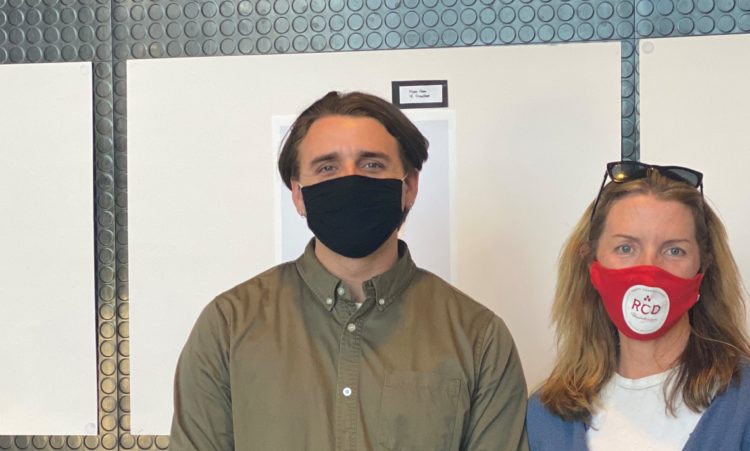 Michael Hawkins
Head of Art (Years 7-12)
How to be Happy
Behavioural scientists have spent a lot of time studying what makes us happy. Happiness isn't something that just happens to you. Everyone has the power to make small changes in their behaviour, surroundings and relationships that can help set them on course for a happier life.
This week's SchoolTV article provides information, advice and strategies to support you and your family in building happiness.   
Danielle Wolff
Secondary School Psychologist (Years 7-8)
Make it count and keep on playing!
As part of the newly refurbished and very impressive GBR Hall, a grand piano will hold pride of place to be enjoyed for generations to come at BGS.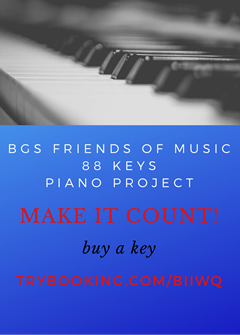 Friends of Music at BGS is making a donation towards this piano and all members of the extended BGS community are invited to be a part of this momentous piece. Donate here to have your family or son's name assigned to a key.
Participation will contribute towards funding the piano and you will also be invited to the unveiling of the piano and the accompanying commissioned art work by Luca Spampinato (Year 10, 2020).
Friends of Music at BGS is an active and inclusive parent group supporting the boys and staff associated with the Music Faculty.
For more information about what we do and to get involved, email Friends of Music or visit our webpage. 
Share Holiday Program – Shaun Brown Cricket Camp
Shaun Brown's Cricket Coaching annual junior cricket camp is back at Brighton Grammar in 2021 on 20 – 22 January.  For boys and girls aged 5-8 (intro program) and 8-16 (full program), the camps feature six Test stars including Merv Hughes, Rob Quiney and Test captain Graham Yallop.
The camps cover all skills with beginners and regular players welcome. More information/bookings

Important Dates for exams and other events
Year 8

3/12/2020

iDesign Day

4/12/2020

iDesign People's Choice                

Year 9

3/12/2020 to 07/12/2020

2021 Promotions

Year 10

3/12/2020 to 07/12/2020

2021 Promotions

Year 11

3/12/2020 to 07/12/2020

2021 Promotions