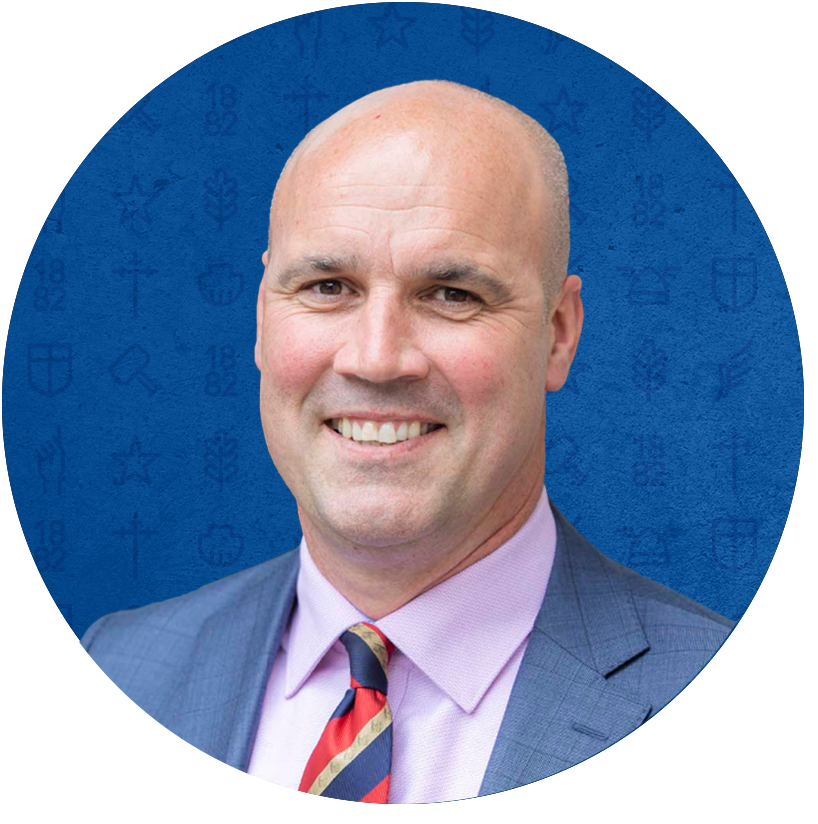 Ross Featherston
The Headmaster of Brighton Grammar School
One of our guiding principles is to encourage our boys to be active and supportive members of the community, motivated to give back to help those less fortunate and in need.
The boys do this through our well-established community service program and now, after an invitation/challenge from Jenny Williams (FGS Principal), it is my turn to make a difference.
On Thursday 17 June, I will be taking part in the Vinnies CEO Sleepout in support of the St Vincent de Paul Society.  While it won't be a comfortable night, it will be worth it to help Vinnies continue with their vital services for the homeless.
You can sponsor me at the Vinnies CEO Sleepout donation page to help keep our fellow Australians safe and sound.
As I communicated to you yesterday, our Distance Learning program will continue for Prep-Year 10 students due to the State Government's advice of extending this circuit breaker lockdown. Pleasingly, our Year 11-12 students will return to on-site learning from tomorrow and our ELC remains open.
I encourage you to register for our PROSPER for Parents webinar next Monday 7 June at 7.00pm which will also contain information on Distance Learning relevant to your son.
Finally, the news of the sudden passing of Year 12 student James Tsindos has shocked us all, and our thoughts and prayers are with the Tsindos family. Now, more than ever, boys, families and staff need to draw on the strength and connectedness of our school community for support.
Take care, stay safe and look out for each other.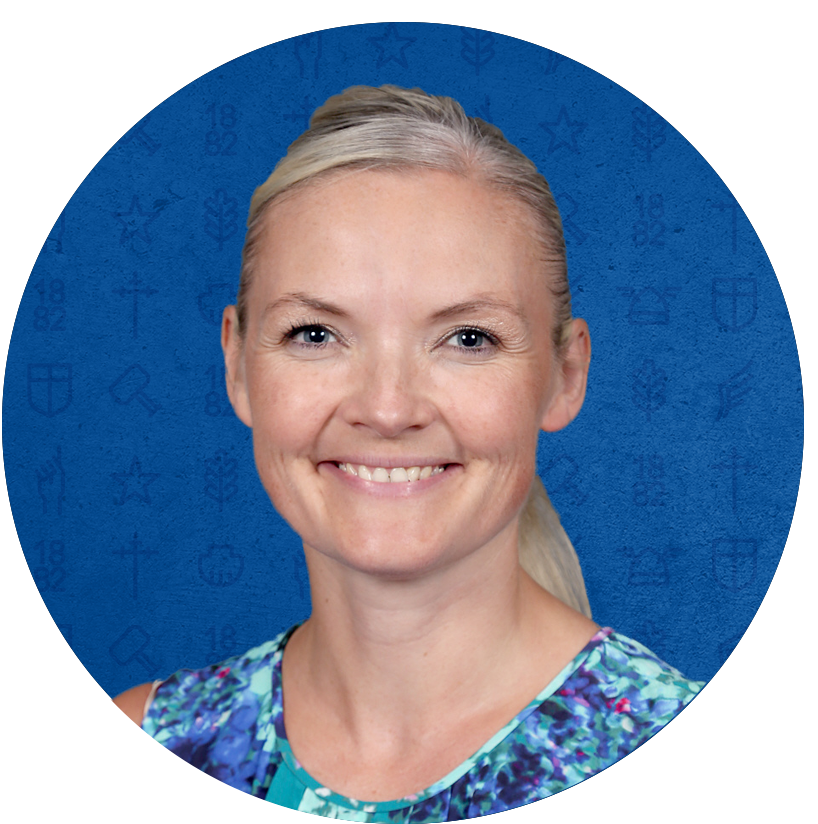 Meg Adem
Acting Deputy Headmaster, Head of Secondary School
The sense of love and compassion the boys have displayed with the sudden passing of our Year 12 student and Hancock boy James Tsindos has been really beautiful. Our boys, from Years 7 through to 12, have demonstrated kindness, sensitivity and respect to each other during this very sad time, as well as to their teachers and school staff who share their grief. At times like these, the strength and special-ness of our school community continues to shine through.
My thanks to all our students and staff for their flexibility, positivity and commitment as we promptly moved to our Distance Learning program at the end of last week and I'm grateful for the support from parents in supervising the boys' learning at home. This flexibility and resilience continues as we have a change tomorrow with our Year 11s and 12s returning on-site. More information can be found in my letter to Secondary School parents.
Indeed, I commend all our boys on quickly finding their new rhythm during this Distance Learning, and managing their time effectively and remaining positive with the news of an extended seven day lockdown. I continue to encourage boys to check in with each other, to stay connected and prioritise time for self-care in the form of exercise, good nutrition and early nights!
Plans for next week:
Years 7 to Year 9 – continue distance learning classes online from home
Year 10 –  Year 10 exams online (from home) from Friday 4 June. These will be done in normal class groups, using class Zoom links. 
Year 11 – Unit 1 on-site exams (and on-site Unit 3/4 classes and SACs)
Year 11 and Year 12 – we are grateful that our Year 11 and 12 cohorts are able to return to on-site classes tomorrow morning. Teachers will be in touch regarding SACs that have been delayed, to confirm rescheduled timings.
General updates:
Wednesday 9 June – The GAT and Coaching Day will not be proceeding on this day, normal classes and exams will continue.
Year 10 and 11 students will be emailed their exam schedules shortly.
As always, we thank you for your patience and understanding at this time.
Connor's Run 
Connor's Run is an event Brighton Grammar has long supported and is one that the BGS community always rallies behind and looks forward to each year.  This year, the RCD Foundation is offering two unique ways of getting behind the event. 
You have the option of registering for either the 9.6 km or 18.8 km run which is being held on Sunday 12 September or you can participate your way any day in September. 
With early bird registrations closing on 9 June, now is the time to sign up.  Get your friends and family together and don't forget to register as part of the Brighton Grammar School Team. 
Anna Ladas
Director of Service
BGS second fastest in Australia
BGS has recorded its best ever performance at F1 in Schools. Our student team posted the second fastest racing time at the 2021 national finals, only .033 seconds behind the winners.
Constellation Racing team members Jenson Galvin, James Tan, James Mitchell and Ayrton D'Alessandro performed incredibly well throughout the State qualifiers, reflecting the countless hours of work they dedicated to their campaign.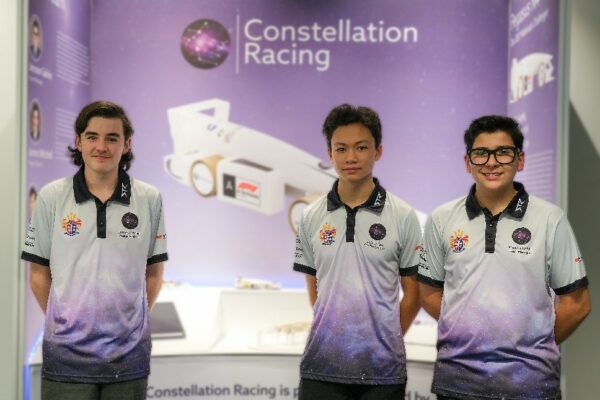 While the team has narrowly missed out on a spot at the world finals, the boys achieved great results in several areas and finished 8th overall. They were only 30 points off 5th and 57 points off 3rd place. Read the full report.  
Mindfulness helps students under pressure
Year 12 students were recently visited by leading mindset coach Emma Murray and Australian cricketer Will Pucovski (OB2015) as part of their High Performance Mindfulness program.
The School has been an early adopter of the HPM program and students have been involved in regular sessions over a series of weeks. Read the full article.
VCE Drama performances underway
Congratulations to Unit 1 and Unit 3 Drama students on their recent ensemble performances.
Boys were tasked with devising and performing a piece in response to a prompt that posed the question: 'Are we in control of social media or does it control us?' Read full article.

BGS Face Masks for Sale
Face masks are now for sale and are available in two styles. Order your mask here.
These Melbourne made and washable masks are triple layered and shaped with a seam down the middle front and contoured for a better fit. Available in adult large size only.
Don't forget to download the BGS app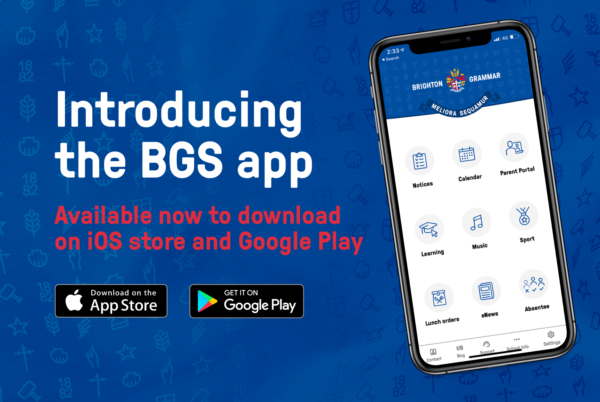 SchoolStream notifications have now ceased. All messages will only be available via the BGS app from 28 May.  So please make the switch now.
Learn more and download the BGS app.
Read other eNews from this week