A Word from the Headmaster – Ross Featherston

As a school, our aim is to create a positive learning environment with a strong culture of wellbeing. The wellbeing of our students, parents and staff has been a priority this year as we all cope with restrictions in Melbourne.
With this is mind, and after closely monitoring the energy levels of boys and staff during Distance Learning 3.0, our Senior Executive team has made the decision to have a day off screens for all students and staff next Monday 7 September.
This means there will be no classes for Prep – Year 12 boys on Monday; however, our ELC distance learning program will continue as normal.
The importance of Literacy has been a key focus for our staff in 2020. Our Head of Literacy (ELC – Year 12) Raelene Plozza talks with me in tomorrow's episode of On the Gate and also with Dr Ray Swann in this podcast about the importance of reading as one of the most crucial aspects of learning.
Raelene offers insights on the journey of how young children learn to read and provides invaluable tips on how to ensure boys continue to read.
I hope you and your son(s) take some time off screens on Monday to reset and rejuvenate, to help the boys finish the term with energy and positivity. To all our dads within the community, Happy Father's Day.
A Word from the Deputy Headmaster, Head of Secondary School – Dr Rachel Horton  

This week we celebrated Father's Day with a virtual coffee morning and chat. Thank you to everyone who joined in the conversation.
We were also joined by School Captain Jack Clarkson, 2018 School Captain Brad Marais, Prefect Craig Marais, and their dads John and Rob for a chat about all things Father and Son. The boys talked about appreciating the simple things in life and their favourite moments with their dads while Rob and John spoke about the importance of listening, living the moments and not stressing about the small stuff.
These pieces of wisdom are of course fitting for all of our relationships and seem particularly relevant at the moment. This week's Chapel Service was also in honour of Father's Day and you can view the service here.
As was announced this week, next Monday will be a school holiday in order to allow our students and staff a much-needed break from their screens. This will enable everyone to return to classes refreshed on Tuesday morning for the last push towards the end of Term 3.

Father's Day Breakfast in Bed
Back by popular demand, The Cook and the Chef have put together a special Father's Day edition of live cooking demonstrations.  
They've even invited a few of their friends to join them in sharing a favourite breakfast dish, sure to inspire the boys to cook up a storm for their dads next Sunday.
Students will be spoilt for choice with eight different dishes to excite even the fussiest of dads. Two episodes of 'Breakfast in Bed' will air on The Hub this week, with plenty of time to make your choice and stock up the pantry before the weekend.
Make sure you keep an eye out for them, and send us some photographic evidence of your culinary prowess. Happy Father's Day to all the BGS dads. Enjoy your breakfast in bed!
Raelene Plozza, Tim Marshall and Kristen Molloy

Tips for online safety
Stay at home restrictions have meant young people are spending more time online. When used in moderation, online video games and the internet can be beneficial for stress relief, entertainment, and staying connected with peers.
However, increased time online has also led to growing concern amongst parents around excessive or problematic patterns of internet use. Aiming for a healthy balance is key, although it can be challenging to know how to go about this.
To learn more about warning signs to look out for, setting boundaries, parental controls, and ways to combat excessive internet use, read the BGS SchoolTV newsletter.  
Jacqui Ormsby
Secondary School Psychologist (Years 7–8)
Students from the Top End
Year 9 students Calvin Cook, Cecil Puruntatameri and Kaleb Brogan-Rioli and Max Puruntatameri, Year 8, all alumni from the Melbourne Indigenous Transition School, have relocated to the Michael Long Centre for Learning and Leadership in Darwin to continue their studies this term while Melbourne remains in distance learning mode.
The move has attracted the attention of the Northern Territory News and the boys were featured in a recent article.
BGS Business Breakfast 
How to stay at full strength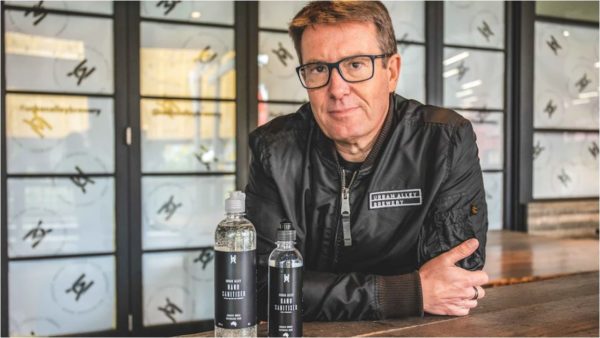 From the comfort of your own home please join us at our first 'Virtual' BGS Business Breakfast on Thursday 17 September to hear the incredible business journey of BGS parent Dean Grant, Urban Armour founder and CEO.
Date: Thursday 17 September, 7.30am 
Bookings: Free to attend, please register here
The BGS Business Breakfast program is a quick, fun way for members of the wider BGS community to connect with each other while being inspired by amazing stories of success of those connected with the School. The breakfasts are held quarterly and finish before 9.00am.
BGS Business Directory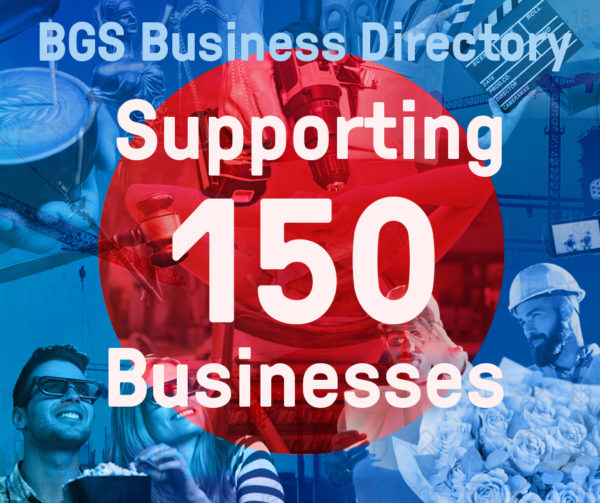 Don't forget to check out our BGS Business Directory, featuring over 150 businesses owned and operated by current and past parents, Old Boys and friends of BGS. 



Ross Williamson Scholarship 2020
The Ross Williamson Scholarship, provided and subsidised by the Anglican Diocese of Melbourne, is a short term bursary for boys whose parent/s are experiencing temporary financial hardship.
The scholarship is open to boys 13 years and over, who are baptised members of the Anglican Church and whose parents are in need of financial assistance to provide for their son's education at an Anglican Grammar School in Melbourne or suburbs.
If you are interested in applying, please complete the application form and send to the registrar (marked Confidential: Ross Williamson scholarship) by 30 September 2020.