A Word from the Headmaster – Ross Featherston

Building a strong culture of parent-school engagement has always been a priority of mine and working together for the benefit of our boys has never been so important.
Over the last week, we have reached out to our Prep – Year 9 families to gauge how you and your sons are going with distance learning. The Secondary School Parent Student Teacher discussions this week provided another opportunity for teachers and parents to communicate and track how the boys are faring in these challenging times.
We will seek further parent feedback via a short Distance Learning 3.0 survey to come out at the end of next week. Your opinions can give us insight on what is working well and where we can do better.
Continuing on the theme of parent engagement, stay tuned for tomorrow afternoon's episode of On The Gate where I will unveil some exciting news on streamlining our communication platforms.
I also want to reassure parents that the School has established a best practice COVID cleaning regime with our cleaning company, which is a registered Government COVID cleaning provider.
This includes a deep clean which happened across the School during the term break, an additional cleaner on-site during school hours to attend to touch point sanitising, daily cleaning checklists for each area of the School to ensure compliance with the best practice COVID recommended cleaning, and night time cleaning and sanitising for high use areas by a larger cleaning team.
As always, thank you for your support. Take care and stay well.
A Word from the Deputy Headmaster, Head of Secondary School – Dr Rachel Horton  

This week saw all boys and staff at the St Andrew's end of the Secondary School continue to wear face masks routinely throughout the day. In addition to temperature checking, hand sanitisers and frequent cleaning of spaces, we continue to do everything we can to keep our community safe and healthy.
These are all changes that we didn't anticipate at the start of the year and range from additional steps in our day to uncomfortable and awkward, so I would sincerely like to thank all of our staff, boys and families for their continued cooperation and support.
Although many things are different this year, Saturday Syndicate, a much needed marker point in the year for our Year 12 boys, started last weekend. Nearly half of the cohort arrived at school on Saturday morning to work in small groups or attend revision sessions run by our Year 12 teachers.
Our Year 7 – 9 boys in Distance Learning 3.0 cannot currently be on-site but they may have had one small win this week, in that they were able to attend their classes without the need to wear a face mask! As before, there is a need to help these boys stay engaged and connected and we continue to look for innovative ways to do this. We have spent this week contacting their families to check how the boys are managing this time around and appreciate the feedback we have received.
This week Secondary School Parent Teacher Student discussions took place via Zoom for the first time. Over 4400 interviews will have been conducted by 92 teaching staff by the end of this evening. Some parents were able to join these discussions for the first time ever due to their online nature which was fantastic to see.
Armstrong House Winter Appeal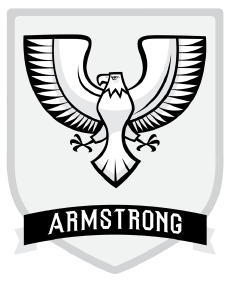 The average minimum nightly temperature in winter in Melbourne is 6.5°c. While we rug up in our heated homes, there are over 116,000 people living in homelessness in Australia, who are left in the cold without the bare necessities to make it through the freezing nights.
Armstrong House boys are again working with Sleeping Bags For Homelessness (SBFH) to provide those doing it tough with Winter Packs to support them through these cold months. To donate, every Tuesday morning during August an EFTPOS machine will be brought to Year 10-12 tutor groups so boys can make donations (minimum of $5) to SBFH, or for those learning remotely, donations can be made here.
With many families struggling to purchase clothing, we will also be accepting good quality clothing to be donated to St Kilda Mums for baby clothes and St Vinnies who will be gratefully accepting all adult clothing. All donations can be dropped off to Ms Ladas' office at the St Andrew's end of the school.
We will also be running a sleep out over the mid-term break (details to come) to offer boys an insight into being homeless on a winter's night.  Could you sleep outdoors with only a box and a sleeping bag?  We are hoping many of our boys will also participate at home sleeping in their backyards. 
Last year, Armstrong House was passionate about this great cause, and I am sure we will continue to give support even during these trying times.
Benjamin Sexton 
Year 12 Armstrong
Distance Learning Study Club
To enable students to keep up with their learning while working from home, a Distance Learning Study Club is now available to all Year 7 – 9 students each afternoon Monday – Friday from 3.45-4.45pm. For more information and to receive the Zoom link to the study club, boys can email Ms Christine McIntosh.
It is a voluntary program to enable boys to check in and seek assistance with, or clarification about, academic work. Entry time and length of stay is flexible.