A Word from the Headmaster – Ross Featherston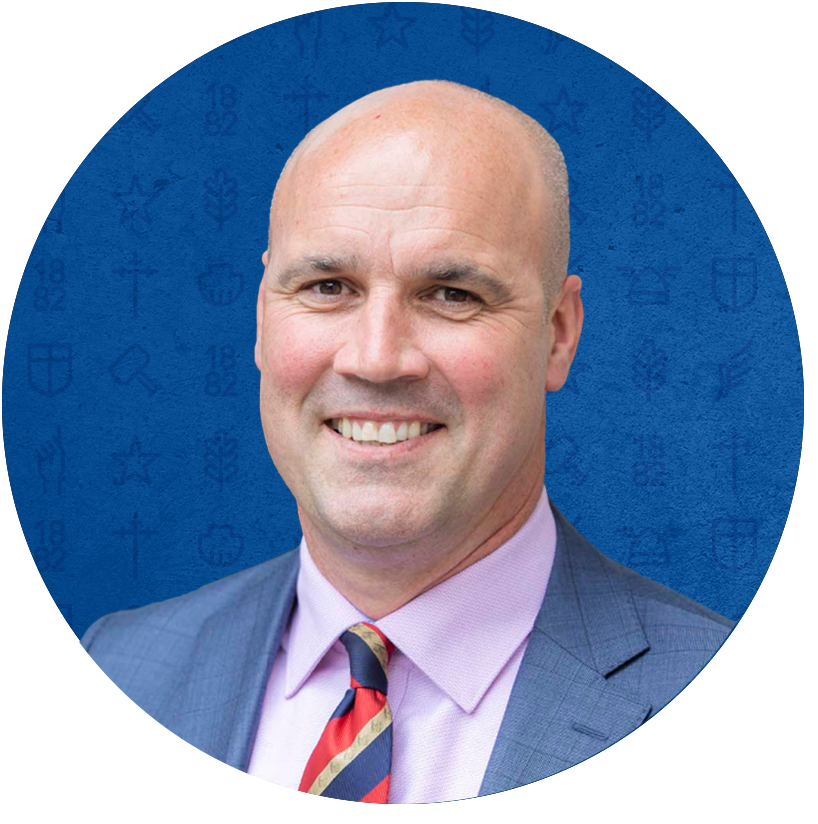 Despite the current restrictions, there is still a lot of learning happening at BGS.
We welcomed VCE Biology students back to school on Saturday morning to undertake a SAC, with more VCE assessments planned for tomorrow and this Saturday. 
Last night, the Junior School hosted a panel discussion webinar for Lower Primary parents, to provide information on distance learning specific to Prep – Year 2 boys. Tonight the Secondary School will host a similar panel session to update parents of VCE students on the latest information from VCAA and provide an opportunity for them to ask questions of Heads of Faculty. See Crowther Centre news for more details.
Over 300 parents gave us feedback on distance learning via our parent survey and I am grateful for your thoughts and comments. I am pleased to report that 80% of parents are satisfied with our current program and we recorded high approval ratings for quality of teacher contact and support (84%) and parent communication (81%).
My thanks also for continuing to support your sons by providing a learning environment at home that is conducive to study. I know it has been challenging at times and as a school, we are keen for on-site learning to resume for the boys as soon as possible. I will update you when we receive further directives from the State Government.
Stay well, and happy Mother's Day on Sunday to all BGS mums.
A Word from the Deputy Headmaster, Head of Secondary School – Dr Rachel Horton
One of the things that I am missing most at the moment, is the ability to have incidental conversations with people as you catch them in passing. It takes a concerted effort to make sure we make the time to connect with people, or make an appointment to talk if required.
Earlier this week I made a time to chat with our two Secondary School Vice-Captains, Jaikob Akinci and Harrison Kirkham. We talked about how life in isolation is going for them now that we are five weeks into distance learning, the importance of keeping in touch with friends, and taking downtime away from the screen. Both Jaikob and Harrison have younger brothers at BGS and I was really pleased to hear how well they were all handling the current circumstances. You may be interested to watch below.
I would like to wish all our mothers a very Happy Mother's Day this weekend. Although I'm sure this happens more often than once a year, I do hope your sons take the time to make your day special. I would also like to acknowledge that for some of you it may also be a difficult day for a variety of reasons.
For those who would like to see the Secondary School Mother's Day Chapel Service, it will be available for viewing on the Hub tomorrow. I also look forward to seeing and maybe chatting with a few of you tomorrow morning at the virtual Mother's Day morning tea, registrations remain open until 8.00am tomorrow.
Go Grey in May 
Last Friday saw the launch of Go Grey in May at BGS.  Normally this would involve the entire Secondary School participating in fun lunchtime activities, whilst wearing grey to raise awareness for brain cancer.  This year the launch was celebrated virtually and we welcomed Liz Dawes to participate in a lunchtime webinar where she talked all about Connor, brain cancer and how the boys can participate in Connors Run this year, albeit a little differently. 
It was wonderful to see our boys bring their tonner spirit to the day. They have already outlined their wish to be winners of the RCD Birdbrain competition at the end of the month. The RCD Foundation has some wonderful Mother's Day gift ideas of virtual activities for Mum to participate in all whilst helping raise much needed funds for brain cancer research.
Anna Ladas
Director of Service
First training session for the Chinese debating teams
As we are heading into the improvement phase of DL 2.0, BGS has established the International Students Forum which can be found at The Oak on the Hub.
This platform is dedicated to creating more connections among our international students. Read more.