A Word from the Headmaster – Ross Featherston

Welcome to Term 4. It was wonderful to see our VCE students on-site on Wednesday as they completed the GAT, and I look forward to seeing our Year 7, Years 10-12 and all Junior School students back at school from Monday, with our Year 8-9 students returning in the next few weeks. 
We have put together a parent guide for the top 10 protocols for the safe return of students and I encourage you to read these protocols which show the School is well-prepared for the boys' return and how you can help ensure their health and wellbeing.
I am proud of how the BGS community has worked together and stayed positive and optimistic during these uncertain times. This strong sense of unity shines through in the We Belong Together video, which features 300 videos of boys, staff and families collaborating to make music and having fun doing it, including my family. My thanks to all in the community who took part, and to the Music department for driving the project.
The release of this school-wide music project is a great way to start the term which will be a busy and productive one for our students.
A Word from the Deputy Headmaster, Head of Secondary School – Dr Rachel Horton  

Welcome to Term 4. I hope that all the boys managed to have a good break and at least take a hiatus from spending so much time on their screens.
I have personally spoken to a few families who also took the opportunity over the break to try different projects together. For our Year 12s the holidays were spent studying and we wish them well as they embark on their trial exams next week and into their final few weeks as BGS students.
After what has been a challenging year so far, it really does feel good to see some restrictions in Melbourne lifting and to be looking forward to welcoming all boys back on-site over the next few weeks. Details of what we do know about our return to school were sent out earlier this week and more information will be communicated as soon as we are able.
It will be an adjustment for the boys to return to on-site learning, particularly for those year levels that have spent the most time in Distance Learning. To help you support your son's transition back to on-site learning, Danielle Wolff,  Secondary School Psychologist (Years 7 – 8) has written an article, which you may find useful, below.
Supporting your son in his return to on-site learning
Your son is likely to be feeling a range of emotions about the idea of returning to on-site learning.
From a social aspect, he may be feeling excited about reconnecting face-to-face with his peers, whilst at the same time he may have some reservations about how some friendships may have changed.
Academically, your son may also be feeling overwhelmed about returning to a more formalised learning style after months spent learning in a more relaxed environment. Have open conversations about your son's expectations of returning to school and how his expectations may align/differ from the measures that will be put in place to ensure the health and safety of everyone at school.
With continual unknowns and rapidly changing health advice, routines can help provide your family with some level of normality and predictability throughout the day. Be kind to yourself as not only your son, but your whole family, starts a new routine. It takes time to establish a new routine, but revisiting what worked previously in your household may be a good starting point.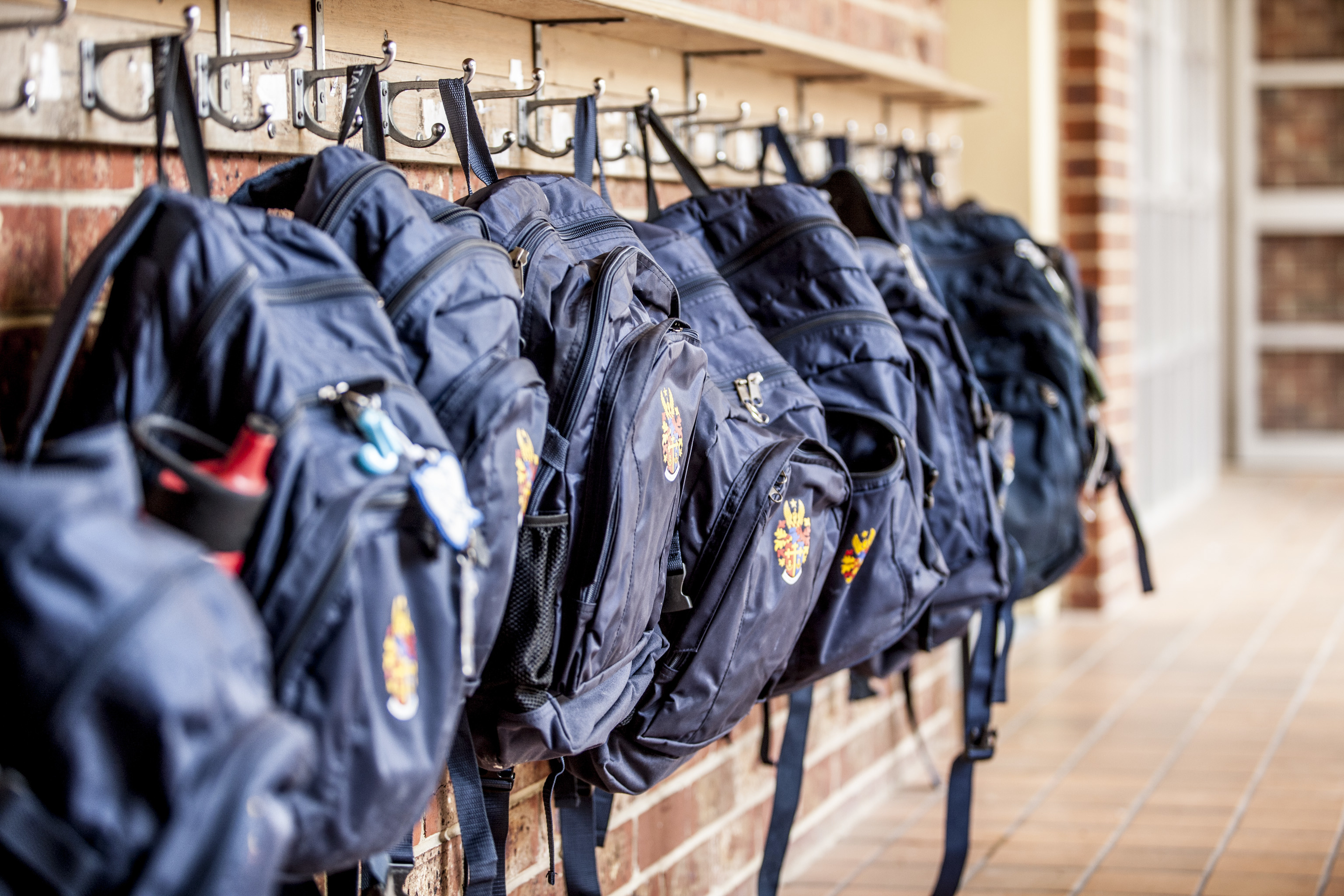 Returning to school will see a return in your son needing to wake up earlier and an increase in the need for organisation. Earlier mornings means encouraging earlier bed times to ensure your son is feeling refreshed and ready to learn. You are likely to be met with some resistance when introducing an earlier bed time and your son may even tell you he's not tired. To assist your son's body in adjusting to a new bedtime, introducing smaller 15 minute earlier increments across several nights can work better than a sudden significant shift in bedtime. Packing bags, charging laptops and hanging uniforms the night before may assist with reducing the morning rush and the likelihood of forgetting things.
Your son's eating habits may have also changed during the lockdown period. He may have had less structured meal times and snacked more frequently throughout the day. Encourage your son to have a substantial breakfast before heading to school. A breakfast that contains complex carbohydrates, healthy fats and high in protein will keep you son satiated and energised until he can eat again during break times.  
Remind your son of the support that is available to him when he returns on-site. He is not alone with how he is feeling and the House Tutors, Heads of Year/Heads of House and School Psychologists are available. We also strongly encourage parents to reach out to support staff if you have concerns or require additional strategies in supporting your sons return to on-site learning.
Whilst it's important to make changes and prepare your son for recommencing on-site learning, it's also valuable to reflect and to continue to engage in some of the positives that came from the lockdown period, such as regular time together as a family and daily exercise.
Danielle Wolff
Secondary School Psychologist (Years 7-8)
Music brings the school together
Music has the power to bring everyone together, even when we're far apart. Congratulations to everyone in the School community who joined in the fun of making the We Belong video. We received over 300 video submissions from boys, parents and staff and we couldn't be more proud of the end result.
Special thanks to Music Department staff member, Hayden Brown, who has made the project come together so brilliantly. We hope you enjoy the video.
Jared Furtado
Director of Music, Head of Choral
OBGS presents COVID-19: How it's changed the game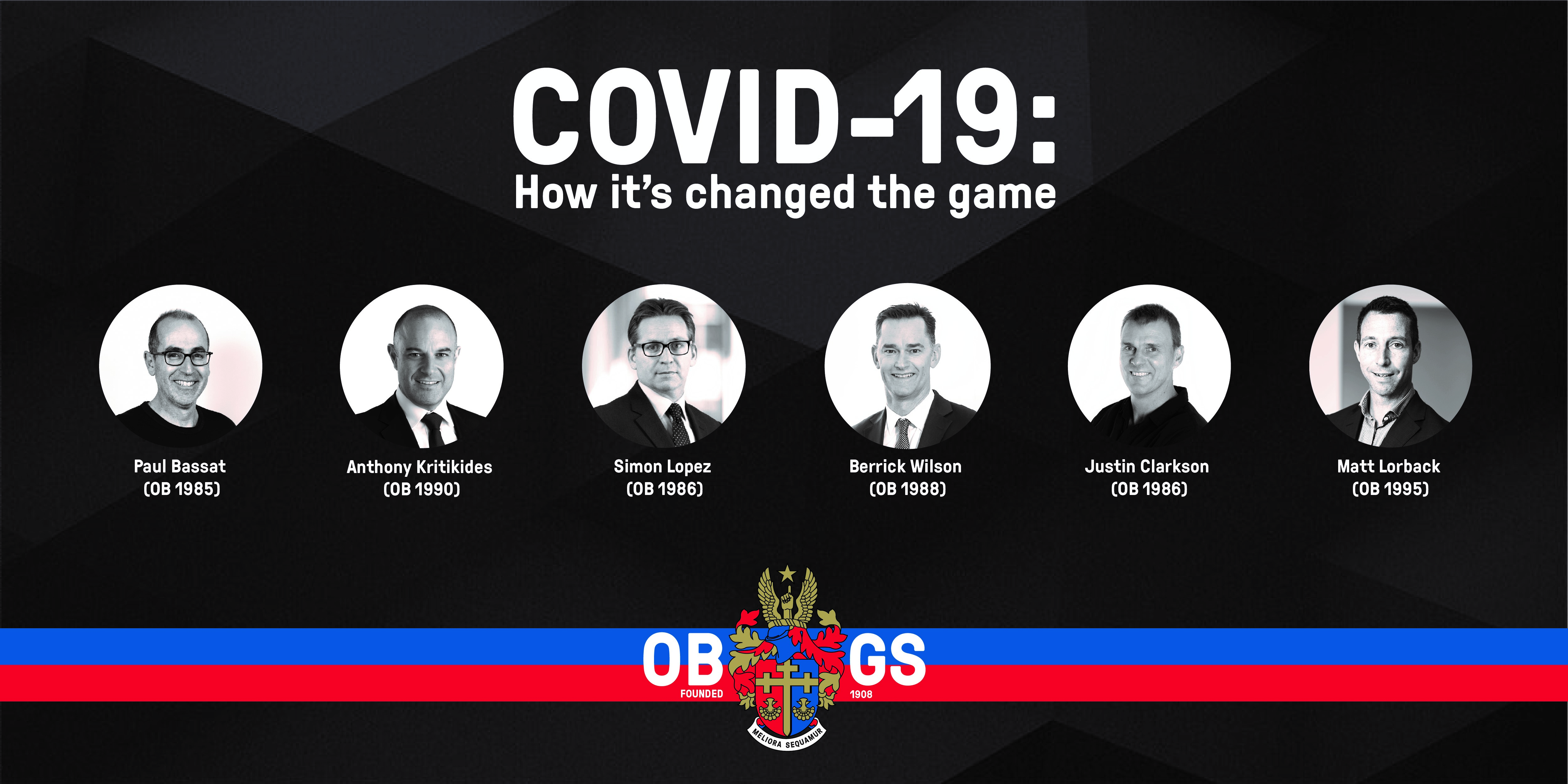 Hear how COVID-19 is likely to disrupt the business environment into 2021 with insights from those in the world of tech, entrepreneurship, equities, commercial real estate, restructuring, not-for-profits and even a touch of football.
Join our expert panel of Old Boys online as they review the impact of COVID-19, good, bad and transformative, on various industries both locally and globally.
Date: Tuesday 13 October
Time: 7.00pm
Bookings: Registrations open to all BGS Community, please register here to attend this free event.