A Word from the Headmaster – Ross Featherston
Can entrepreneurship be taught?
We think the answer is a resounding yes, particularly with a good understanding of what entrepreneurship is and what it isn't. Perhaps the best example of where this comes to life at BGS is through our iDesign project undertaken by all Year 8s in the second half of the year. (You will hear more on this as the projects progress and the presentations approach.)
For a few years now we have been talking with the Wade Institute of The University of Melbourne about how we can bring entrepreneurship to all students at a deeper level. Our relationship is deepening on a number of levels and I am excited to update you about some recent developments.
Recently, a small number of staff spent the weekend undertaking the Startup Sprint professional learning program with a range of professionals from industry and Masters of Entrepreneurship students from around the country. During the weekend intensive, they gained experience and confidence in teaching entrepreneurship to students. Later this term, a group of Year 9 boys will spend a whole week at the Wade Institute, working with BGS staff and Wade students on solving human-centred design problems.
Finally, we are very pleased to have the CEO of Wade, Georgia McDonald, speaking at out next BGS Business Breakfast on Thursday 23 May. Georgia is a business leader as well as a teacher and will address the question 'Can entrepreneurship be taught?'. If you're at all interested in this fascinating topic, I'd encourage you to come along and hear Georgia speak.
Have a great week – and a happy Mothers' Day this Sunday to all mums in the BGS community.
From the Deputy Head of Secondary School (Years 7–8) – Travis Hopgood 
Finding meaning and purpose at school
Martin Seligman, founder of Positive Psychology, describes meaning in life as the use of your signature strengths and virtues in the service of something much larger than yourself. The opportunities and activities offered at BGS enable boys to find the unique gifts and talents they have to offer the world. This week, the Year 7 Mothers' Day Breakfast, the Orchestral, Guitar and Choral Concert (tonight) and RCD Go Grey in May Day (tomorrow) have promoted the boys' strengths, allowing others to see the benefit of their contribution. Last week, an African drumming workshop extended the interests of the Year 7 boys as they continue to pursue meaning and enjoyment in learning.
When the boys sign up for Service activities, they find a purpose beyond self-interest. Service involves giving of our time, skills and passion to something that we see as worthwhile or important for the greater good. Boys at BGS are encouraged to find opportunities to discover their signature strengths as well as their purpose. Enjoy your son's involvement in extra-curricular activities and service, and celebrate the positive benefits that he finds in sharing his gifts with others.
News from Crowther House 
The first round of House Chess saw us defeat Armstrong House 3 matches to 2 with a notable win to Victor Luo (Year 10) and narrow losses to Sam Funston (Year 10) and Will Landman (Year 10).
Many boys have experienced great things over the break in pursuing their passions, however three Crowther boys have experienced notable success recently (or are about to). Firstly, Charlie Durkin (Year 11) was chosen to attend the trials for the Australian U19 Rowing team held in the first week of term at Penrith. Charlie, a Year 11, coxed the BGS First VIII crew in their successful season. At the trials, he coxed a NSW based crew that satisfied the prognostic time. Charlie missed selection, in part, due to geography. However, he has a chance to try again and claims he learnt a lot from the experience.  
Secondly, Craig Marais (Year 11) heads off on 25 May to Europe to play in an Australian U17 Hockey team in tests against Germany, Netherlands and Belgium. Thirdly, Jack Wyss (Year 12) is preparing to perform as the lead in our BGS/FGS musical production of Anything Goes, beginning on 22 May – break a leg, Jack!
Crowther House is proud of all these achievements.
Mark Sainsbery
Head of Crowther House
Years 8–12 Mothers' Day Chapel and Morning Tea
There was a strong sense of community as we celebrated our BGS mothers in Chapel this week. 'Respect', one of the core values of the School, was the focus across two heartfelt services. It is so important to show gratitude and reflect on all what our mothers do for us, but it is equally important to respect them for the person that they are, outside their role as 'Mum'. Liz Dawes, founder of the Robert Connor Dawes Foundation, spoke in the Years 8–12 Chapel service. Liz spoke passionately about the importance of family and gave some wonderful insight on how boys could show respect to their mums. We hope boys take the time to reflect on these words of wisdom and make an effort to do something respectful and generous for their own mums this weekend. 
Generations in Jazz
Last weekend, our Senior and Intermediate Big Bands travelled to Mount Gambier to attend the Generations in Jazz festival. Developed by acclaimed Australian jazz icon James Morrison, this festival brings together over 5500 students from Australian and New Zealand schools to share in a love of all things jazz. The main pavilion for the festival is the largest modular tent in the world, and it certainly provides an impressive venue for a weekend of incredible music.
As well as performing on the Saturday and receiving valuable feedback from their adjudicators, the boys had the opportunity to attend performances and workshops with internationally recognised jazz singers and musicians such as Kurt Elling, Lizz Wright, Rickey Woodard and Joey De Francesco. All of these artists have received multiple Grammy nominations and are considered among the best of the best on their respective instruments.
Congratulations to both bands for their great performances.
Kurt Abell
Head of Instrumental Music
What the students said:
Generations in Jazz was amazing. There was a concert every night and we had world-class musicians. We performed in front of a judge and got feedback afterwards. I really enjoyed the experience, and given the chance to go again, I would take it! (Will Fearn, Year 8)
Generations in Jazz was very inspiring – being surrounded by jazz from some of the best jazz musicians in the world. It was also a great opportunity to be playing in front these very talented people and receiving feedback. (Declan Bakker, Year 9)
It was finally here – a weekend filled with great music, experiences and memories. A whole term's worth of practice accumulated in the two bands performing in their respective divisions. I'm sure everyone performed to their personal best and learnt something over the course of the weekend from the workshops and the adjudicators' constructive criticism. Overall, it was a great weekend, and hopefully everyone became more passionate about jazz through this experience. (David Li, Year 12 – Vice-Captain of Music)
Year 7 African Drumming Incursion
As part of their Music studies, all Year 7 students participated in an African Drumming incursion at Brighton Grammar on Tuesday 30 April. West African Musician, Mohamed, brought African music and culture to life as the boys learnt about, and played, the 'original mobile phone' in Africa, the djembe. This incursion was a fantastic opportunity for the boys to experience first-hand the joy of playing and performing music with others, as well as learn about the important role that music plays in other cultures. 
They participated in traditional 'call and response' activities, performed ostinatos and incorporated body percussion and singing into their drumming performances.  This was an experience that the boys enjoyed immensely and one that will no doubt enhance their own music making as they continue to create and compose using African drums back in the classroom.
Melbourne University Mathematics Competition
Last week, 90 boys from Years 7–12 participated in the Melbourne University Mathematics Competition. All Year 7 and 8 Enrichment Mathematics participants were posed with six challenging questions to contemplate within in a two hour time limit, while our most dedicated Years 9–12 Mathematics students volunteered to complete seven challenging questions in a three hour time limit. The nature of the problems differ from that encountered in school mathematics syllabi, being less mechanical and requiring a higher level of mathematical insight and creativity. As such, participation is rewarding for those students who have a real love for, and ability in, mathematics. We congratulate the students involved for the dedication and passion shown in their completion of this competition and look forward to receive some impressive results once the question answers have been analysed by the team at Melbourne University.
Katie White
Mathematics Coordinator (Years 7-9)
Go Grey in May day
Tomorrow BGS will be going grey for our annual Go Grey in May day. All students are asked to wear grey and donate generously to support the RCD foundation in their aim to eradicate brain cancer. RCD Foundation was established by the Dawes family when their brother and son, Connor fought a 16 month battle with ependymoma. Connor was a student at Brighton Grammar. His legacy lives on through the work of his family and their strong support team and we at BGS are proud to be considered part of their team.
Throughout the month students will be selling merchandise and raising awareness for this cause. A Connor's Run sign up station will also be open on Thursday 15 May in the Atrium.
Go Grey and donate generously.
Simone Lewis
Director of Service
Summer Sports Colours 2019
Sport Full Colours are earned by boys in the Secondary School who uphold the values of Integrity, Accountability, Passion and Respect at the highest participation and performance levels. All specific sport criteria have been created to enable boys that perform at the highest levels to be acknowledged for this. Provision is made for highly successful teams and individuals to be recognised in highly competitive environments. Recognition is acknowledged through the decoration of the Senior Blazer pocket through the uniform shop when boys enter Year 11. For boys in Years 7–10 who earn Full Colours, a badge has been forged to be worn on the left lapel of their Secondary School blazer. Boys receive this badge once for all Full Colours awards earned in these years.
Last Wednesday at Assembly, 77 boys in the Secondary School earned Full Colours for representing the School in badminton, cricket, diving, futsal, rowing, sailing, swimming, tennis and touch football. Of these, 12 boys received their badge. A further 45 boys earned Half Colours. We congratulate all on their achievements throughout the summer season.      
Christian Neeson
Director of Co-curriculum
New furniture in Hancock wing
On Friday, there was mass movement in the Hancock wing as the first shipment of furniture arrived as part of the refurbishment of this area for Year 12 students. Dr Ray Swann, Dr Rachel Horton and a committee of Year 12 boys worked hard in Term 1 to formulate new furniture designs and layout to optimise study opportunities for Year 12.
The committee then worked with the School's architect to put their plans into action. New comfortable seating for the lounge area has arrived and new study booths with individual study corrals are still to come.
The new booths have been an instant hit and boys are putting them to good use already to work collaboratively and to have some privacy. They have been particularly popular during the Long Day Program, which has been well attended each night.
We look forward to the arrival of the individual study corrals to provide options for those students who wish to complete private study by themselves.
David Liddle
Deputy Head of Secondary (Years 11–12)
'Screen time' – Is it all bad?
According to an article in the Sydney Morning Herald earlier this year, teenagers between 15 and 17 years are the largest internet users in terms of age group. The article quotes a US study that graphed correlations between happiness and screen activities and non-screen activities (including sports, face-to-face interactions and homework). The correlation was positive for all the non-screen activities and 'uniformly negative' for the screen activities.
However, 'screen time' is not all bad. The study also found that teenagers who spend a small amount of time on screens are happier than those who spend no time at all.
If you are struggling to manage your tween or teenager's exposure to screens, wondering how much screen time is too much or how they could use screens more beneficially, join us for the upcoming Crowther Parent Workshop on Tweens, Teens and Technology. It is free for BGS parents and you will have the opportunity to hear from Deputy Headmaster, Head of the Crowther Centre, Dr Ray Swann and School Psychologist, Danielle Wolff and to discuss the issue with other parents in a friendly environment.
For other upcoming Parent Workshops, keep an eye on the Crowther Centre eNews.
BGS Snowsports Season Launch
The BGS Snowsports Season 2019 Launch Parents' Function is happening on 17 May, 7.00–9.00pm at the Wyss family home.
The evening includes a presentation of key information for new parents, with the opportunity for questions and to meet other parents in your son's division. Boys from Prep to Year 12 are able to participate in Snowsports events.
Click here for further information and to register for the evening. Please note that this is a BYO event. 
If you have any questions about the BGS Snowsports program, please email Mathew Steed.
Orchestral, Guitar & Choral Concert – tonight!
Come and enjoy performances from our Secondary School orchestras, guitar ensembles, Cello Choir, String Quartet and choirs. Please join us tonight (Thursday 9 May) for light refreshments prior to the performance, which begins at 7.00pm in St Andrew's Church.
A golden ticket raffle!
Friends of Music has been lucky enough to secure 2 VIP tickets to Roald Dahl's 'Charlie and the Chocolate Factory' musical. At Her Majesty's Theatre from August 2019, the prize includes:
2 front row dress circle Producer's Reserve seats
· Your own private lounge pre-show and interval in the Director's Box 
· A bottle of Domain Chandon on arrival in the Box
Tickets are $10 each or 3 for $25 – get yours now!
BGS Business Breakfast: Can entrepreneurship be taught?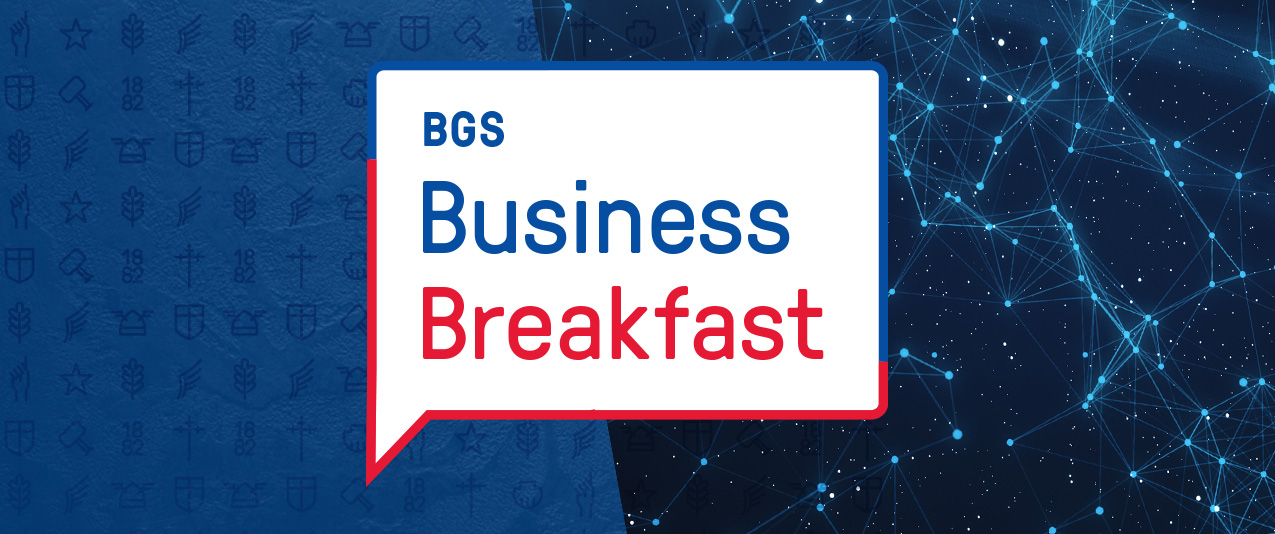 Our next Business Breakfast is fast approaching (23 May) and it is one you won't want to miss. We will be hearing from Georgia McDonald (business leader, teacher, mentor and Director of the Wade Institute of Entrepreneurship) on the topic, 'Can entrepreneurship be taught?'
BGS is now partnering with the Wade Institute – come and hear more about how it is leading the way in the delivery of immersive education programs.
BGS Business Breakfast details and bookings.
Dates for the Diary
Friday 10 May
RCD Go Grey in May Day 
Tuesday 14 May 
Year 10 'New Horizons' Parent Information Evening
Wednesday 15 May 
BGSPG Meeting