Junior School Thursday 2 June 2016
Weekly eNews
Junior School
A word from the Headmaster, Ross Featherston
Do you know what your sons are up to?
Earlier this week, I read with interest the news that a parent/resident was planning to contact local private schools regarding the possibility of their students' role in the recent gate crashing of a social gathering in Kew.
On rare occasions, I am also contacted regarding the alleged weekend activities of BGS boys – as are some of the other senior members of staff.
Of course, the School has very little control over what the boys do on a Saturday night. However, at BGS we believe in the three-cornered partnership as a key pillar in raising and educating our boys. We may not be able to monitor BGS boys' behaviour outside the School gates, but – where and when appropriate – we will ensure that we pass on to parents any information we receive regarding boys' weekend activities.
We hope this will help you keep track of your kids at the weekend; however, I must stress that what the boys get up to on a weekend is not the School's responsibility. As you know, when it comes to parenting (and educating) our boys, knowledge can be power!
---
From the Head of Junior School, Peter Tellefson
Our Junior School Gala Ball was a great success. The ballroom looked spectacular, with the red carpet, auction displays, photography stall, and the formal attire of all in attendance adding to the atmosphere.  Congratulations to Valentina Zuban for her leadership and enthusiasm to ensure the success of the night.  I appreciate the support of the Ball Committee; Lorraine Adams, Brigitte McGregor, Michelle Chilcott, Zoe Mongey, Kirsty Davis, Basia Quill, Amanda Field, Agnese Saleh, Su Longley and Leonie Vincent.  Special mention to our MC, Mr Myles Collins, Julian Augustini for his time as Auctioneer and to our Director of Advancement, Mr John Phillips for his assistance behind the scenes.  I appreciate the support of all parents who supported the raffle and various auction items, final details are still to be confirmed but at this stage approximately $50,000 was raised to assist with the refurbishment of the Cricket nets and sports area at the western end of the oval.  Congratulations and thank you.
I have spent the past 3 days with the Year 6 boys and staff in Milikapiti on Melville Island.  My days consisted of "Mister… what is your name?… do you remember me?… who do you barrack for?… you know my brother Troy? He is in Melbourne at MITS?… Mister I want to go to BGS… Mister can you help me?…Mister come and kick the footy!" The Milikapiti Indigenous Exchange is now in its eighth year and deep learning was evident among our boys and their friends from Milikapiti. As you can imagine, the Milikapiti kids and BGS boys experience significant differences and challenges, but I was proud to see the quality and genuineness of the interaction between young Australians of such diverse backgrounds and life experiences. All Prep to Year 6 boys will have the opportunity to hear the various stories and experiences from our boys who travelled over the next couple of weeks and we look forward to hosting our friends from Milikapiti in August.
---
Junior School happenings and reminders
Semester 1 Specialist Effort Cards. Congratulations to the following boys from Years 3 to Year 6 who will be presented with Semester 1 Specialist Effort Cards at tomorrow's Assembly in the GBR Hall at 12.30pm. 

Year 3-6 Science: Ethan Abramovich, Lachlan Auden, Michael Costaras, AJ Harris, Alastair Liddle, George McDowell, Thomas O'Leary, Christian Paice, Charlie Sabin, James Tan, Lucas Toms and Sidney Zeng. 
Year 3-6 Drama: Lachlan Avats, Ben Bezencon, Jamie Draheim, Sam Fanning, Hugo Ferguson, Sam Heron, John Hollway, Pasha Mianji, Ben Ride and Angus Roberts.
Year 5-6 Chinese:  Thomas Bailey, Julius Ferwerda, Shaun Gunaratna, Angus Haddon, James Hare, Matthew Hill and Max Thomas.

The Year 3–6 House Maths Competition created great excitement amongst the boys last Friday. Congratulations to our Hancock team; Thomas Lipovetsky, Tom Jorgensen, James Hepples and Matthew Hill who were House Champions.
Congratulations to our Year 3 – 6 boys who represented BGS in our APS Divisional Cross Country this week. The standard of competition was very high and our boys' performances were excellent. Best wishes to Harrison Gibbins, Nicky Robertson, Henry Abbott, Oliver Goodger, Aaron Hudghton, Charlie Paterson, Ethan Petris, Jonah Campigli, Hudson Augustini and Nikolas Stavrellis who have been selected to compete in the Regional Cross Country Championships.
Our Junior School Semester 1 Music Concert will be held on Tuesday 7 June, 7.30pm at St Andrew's Church. All Year 4 and Year 5 boys, Borwick House Choir, Wilson House Concert Band, Wilson House String Orchestra and the Guitar Ensemble will be performing. Boys are to wear their full winter uniform and need to be seated in St Andrew's by 7.20pm. A reminder to parents that the Friends of Music will be serving supper for adults only in the Atrium from 7pm prior to the performance.
Our Prep to Year 2 boys look forward to hosting their grandparents and special friends on the following dates from 9.45am to 11am:

Prep – Thursday 9 June
Year 1 – Friday 10 June
Year 2 – Thursday 16 June.

Parent/teacher interviews are scheduled for early next term on Wednesday 20 July and Thursday 21 July. Booking information will be emailed on Monday 11 July. Homeroom teachers and specialist staff will be available to meet with parents.
---
A boys' paradise in the ELC
This week has been extremely busy in each of our 4 classrooms. The Bilby group have enjoyed their interest area in jungle animals, while the Wombat explore their knowledge of space and the planets. Our Wallaby group have been extending their literacy and imaginative skills with storytelling, whilst the Bandicoots explore travel and transport in their own airport. It is wonderful to see the variety of interests throughout the ELC.
A reminder to parents that next week we have quite a busy week planned. On Tuesday our ELC4 boys will visit Firbank Grammar ELC for their morning session. Thanks to those parents who have offered to help with supervision. Please let your son's teacher know if you would like to assist. Our ELC3 boys will host the girls in our centre for the morning, and look forward to showing them our amazing facilities. On Thursday we will have our pyjama day, where boys are invited to wear their PJs to school. This signifies our seasonal change of winter, and warm cosy activities are planned.
Don't forget that if you have unwanted kitchen appliances, utensils, or clothing, we would happily accept these donations for dramatic play. Just bring them in and the boys will quickly put them to use.
Amelia Barrow
Director of the Early Learning Centre
---
Free parent seminar: alcohol and other drugs
Held on Thursday 9 June at 7.30pm, and brought to you by Understanding Boys, this free seminar is the next in BGS's successful parenting series on raising boys.
International leader in addiction issues Dr Nicole Lee will guide you through the alcohol and drugs minefield, and help you keep your son safe.
Whether you're the parent of a toddler or a teen, as Dr Lee says, it's never too early to have 'that chat'. Register today to secure your spot.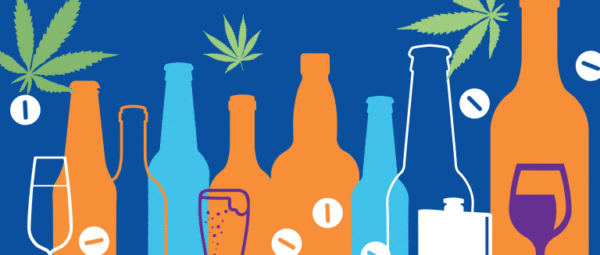 ---
Parenting tip
Click here to view this week's parenting tip: 'Insights: Help your child conquer self-consciousness'.
---
Teaching and learning
What's happening in 3 Burke?
"In 3 Burke we have been learning about mapping words in spelling and how to use those words in Maths. I enjoyed doing our maps and learning how to spell our words in spelling." Lachie Reid
"In 3 Burke, we are doing a project about Famous Melburnians. 3B have to gather images, facts and diagrams to stick them on some paper. We all have to print facts about two famous people from Melbourne." Ashton Petris
"I really enjoy mindfulness because I sometimes get too excited. By doing mindfulness, it calms me down. I also like mindfulness because I like the way Mrs Coverdale takes us on a journey. We do mindfulness colouring and drawing, which is also lots of fun." Seymour Zhu
"This week we did maths games. I learnt the 7 times table and the 8 times table in a games called Buzz." Ethan Abramovich
"3B have been doing mapping. I made a map of a haunted house and we did, Follow Freddy. I learnt what coordinates are." Rishi Mahendranathan
What's happening in 1 Heath?
Prep to Year 2 participated in National Simultaneous Storytime (NSS) on Wednesday, 25 May by reading I Got This Hat by Jol and Kate Temple. NSS is an annual event to encourage more young Australians to read and enjoy books and share their love of literacy.
English storyteller Cat Weatherill visited BGS and presented to the boys. Her performance used minimal props and encouraged imagination showing the boys that a story can paint pictures with words.
The boys and teachers celebrated the morning by wearing a hat linking to the story. The creativity and enthusiasm from the boys was outstanding.
Maths Week
The theme for Math's Week this year was 'Let's Investigate!' All year levels chose a Maths Investigation and explored ways to apply the maths concepts to real-life situations. The investigations were designed to engage and motivate the boys and show them how much fun maths can be. In the corridors are some examples of the boys' hard work.
On Friday 27 May the boys took part in activities involving some more explorations of maths skills in mixed House groups. Tasks included designing and creating tessellations, probability and shape games, construction and puzzles.
The House Maths Competition was also held for Years 3 – 6. The boys showed great courage and knowledge to answer some challenging questions in front of a watchful crowd. After a close finish, Hancock came out as winners. Congratulations to Thomas Lipovetsky, Tom Jorgensen, James Hepples and Matt Hill for being great winners and to the other teams who demonstrated outstanding sportsmanship.
The Maths Week video has been uploaded on the Junior School Hub so please take some time to look at the boy's work. Thank you to Oscar O'Hare in 2A who assisted with putting the video together.
---
Friends of Music AGM: 8 June
All parents are invited to the Friends of Music Annual General Meeting next Wednesday 8 June at 7pm in the Senior Music Centre. The Friends of Music has had a fantastic start to 2016, with some great fundraising activities. For it to be successful, we need as many parents involved as possible from all areas of the school, so please come along and enjoy some great company.
---
JPG news
Gala Ball a great success
There was serious glamour to be had at the 2016 Junior School Gala Ball and the evening was a great success. The minimalist Hollywood glamour themed décor, the cocktail bar, the music, the photo booth, the diamonds, and of course the great company and dance moves exceeded all expectations.
I would like to sincerely thank families and the wider community for the generous donations and support, which helped raise funds for the Junior School sports upgrade of the western side of the oval. 
This would not have been possible without the time and expertise of the Gala Ball Committee – under the superb direction of Valentina Zuban – Lorraine Adams, Michelle Chilcott, Kirsty Davis, Amanda Field, Su Longley, Brigitte McGregor, Zoe Mongey, Agnese Saleh and Leonie Vincent. 
There is a lot to celebrate after a coming together of this nature; friendships both old and new, community spirit and the knowledge that our son's journeys at BGS are enhanced by our generosity. 
Basia Quill
JPG Parent Liaison
End of Term Lunch
Online orders can be accessed from Monday 6 June for the JPG End of Term lunch on Friday 17 June. The lunch includes cheese and tomato pizza, a drink and a treat for $9.50. Orders can be placed via Flexischools until 4pm on Tuesday 14 June.
If you have not yet registered for Flexischools:
Go to www.flexischools.com.au.
Click REGISTER NOW.
Enter your email.
You will be emailed a link to an online form – follow the link.
Choose a username and password and complete the form.
Add each student and their class.
Top-up the account (using Visa or Mastercard).
(For help call 1300 361 769).
Please note that orders can only be placed using the above system. No other tuck orders will be available on Friday 17 June.
2016/2017 Entertainment Memberships 
The new Entertainment™ Memberships are available now and are packed with thousands of up to 50% off and 2-for-1 offers that you can use until 1 June 2017. Flick through to preview the value here.
Choose between the popular Entertainment™ Book with Gold Card and Vouchers, or the Entertainment™ Digital Membership that puts the value of the Book on your smartphone. Click here to order.
We receive 20% from every Entertainment™ Membership we sell, which contributes to the JPG fundraising goals. The more Memberships we sell, the more we raise so please tell your family and friends.
JPG Meeting
The next JPG Meeting will be held next Tuesday 7 June at 8.45am in the G. B. Robertson Hall.  Everyone is welcome.
---
Sh@re holiday program
These holidays we return with a number of our regular holiday programs, including STEM based computer programming and LEGO classes, plus various sporting activities including basketball, footy, fencing, soccer and tennis.  For more information, visit the Sh@re website.
We are always happy to look at new suggestions for programs. If you have an idea for a program to run at our schools, contact Sonia Wagner, Community Education Manager, at swagner@brightongrammar.vic.edu.au or swagner@firbank.vic.edu.au.
---
OSHClub news
Can you believe that there are only 2 weeks left of Term 2? Bookings are now open for our June/July Holiday Program. Every day there is a fun theme, sports, art and craft activities and incursions and there will be 4 exciting excursions. Brochures are available online and at the OSH room.
Please feel free to contact us with any feedback, questions or concerns.
Head Office: 8564 9000, Program Contact:  0422 193 377 (kinder), 0401 143 440 (primary).
Kinder Coordinator: Marion Cotter, Primary Coordinator: Emma Jean Callery.
Assistants: Kate Rushen and Libby Hands.
All families must be enrolled to attend the program and/or vacation care, and remember it is free to enrol your children online. Create an account online at www.oshclub.com.au
All bookings and cancellations can also be managed via your online account. For on-the-day/emergency after school care bookings please contact the School Office and the coordinator direct at the program (text messages to the program mobile are preferred). Before school care can be booked in the same way, or just come on in.