Middle School Thursday 1 December 2016
Weekly eNews
Middle School
A word from the Headmaster, Ross Featherston
Three cheers for BGS
The past week has seen three diverse members of the BGS community achieve highly.
Firstly, it was a pleasure to witness our Junior School Chaplain Chester Lord being ordained as an Anglican Priest by the Archbishop at St Pauls Cathedral on Saturday morning. Chester joins Fr Tony Poole as our second Ordained Priest on the teaching staff.
Secondly, BGS Old Boy Dylan Alcott (OB 2008) topped off a golden year by winning the Newcombe Medal – Australian tennis's highest honour. Dylan's spirit of generosity towards his old school is highly valued and I am sure we will look to welcome him back sometime next year to speak to the boys again.
Finally, congratulations to Andrew McGrath, our 2016 School Captain, who was chosen as the number one pick in the AFL draft last week. We are proud of Andrew's footballing ability; we're sure he'll be as great a Bomber as he was a Tonner. However, we are even more proud of the leadership, character, humility and respect Andrew demonstrates: he is a fine young man.
Hopefully these three diverse achievements inspire us all a little.
---
From the Head of Middle School, Jeremy Martin
Middle School Speech Night was a great way to celebrate the achievements of the cohort in 2016. I would like to thank guest speaker Andrew Lauterstein (OB 2005) – BGS Old Boy and Olympic medallist. For our boys to see and hear from an Old Boy about his journey is always powerful and his message around having a growth mindset and redefining what winning means certainly resonated with boys and parents alike.
Well done to all the boys who participated in the musical items and of course to the staff who prepared and directed the ensembles on the night. A special thank you to the Middle School staff, and in particular Travis Hopgood, Linda McGeachin and Julie Ellwood, who spent countless hours behind the scenes preparing for the event.
Finally, and most importantly, congratulations to all the prize winners who received recognition for their efforts during the year. Special congratulations to our Dux of Year 7, Chris Field and to Lachie Caldwell who was awarded the A.D. Turnbull Prize for Dux of the Middle School.
---
Teaching and learning
Some thoughts on teaching Latin
"quis magister erat quem de lingua Latina rogares?"
("Who was that teacher whom you asked about Latin?")
Look closely at the words in the above sentence. Every one of them gives a clue as to how our own English language has developed. Quis (who) has given rise to query, inquisitive, and is closely associated with another Latin word, quaerere (to question); magister (a teacher/master) has given us magistrate, master, magisterial; language, linguistic, bi-lingual has come from the Latin lingua; Latina (Latin), all those languages and countries that have links through language, including the Mediterranean countries, which were once part of the Roman Empire – Spain, Portugal, France, Italy, together with their colonies in the Americas a thousand years later; and rogares, the verb to ask, the root of which has given rise to interrogate, derogatory and so on.
Then there is that odd word quem, actually a repetition of quis, though it has acquired an 'm' ending. So too has our own English word "whom". Why is this? Because it is receiving the action of the verb. You (subject) asked whom, as opposed to who is the teacher, the teacher being the subject, the person doing the action. Both in English and in Latin we include the 'm' to indicate that it is an object in the sentence. It is a pity that so many in the media today didn't learn some Latin when they were at school!
What is the point of all this? Latin is so rich a language. From that one simple sentence above we have expanded into a discussion of linguistics and of how language has developed; we have started talking about history and geography; and we have introduced some English grammar. That last sentence by the way is called a tri-colon, a word that has its origins in ancient Greek. As yet we have not quite managed to introduce ancient Greek into the BGS curriculum.
So, don't ever let anyone get away with saying that Latin is a dead language. It is at the very core of English and all the so-called Romance languages. Latina Vivit! (Latin lives!). There's another list of English words: vital, vivacious, revive, survive, vivify.
If you really want to be considered properly educated, you ought to study some Latin.
---
Programs and activities
Making to give
Year 8 boys have continued with the tradition of making toys to give to others who are less fortunate. The boys make the toys as part of a unit of work in Creative Design and Technology. They explore the brief to consider who they are giving the toys to and then design their own toy before constructing it in the Woodcraft Room. Boys consider aspects such as functionality, safety and durability when making their products.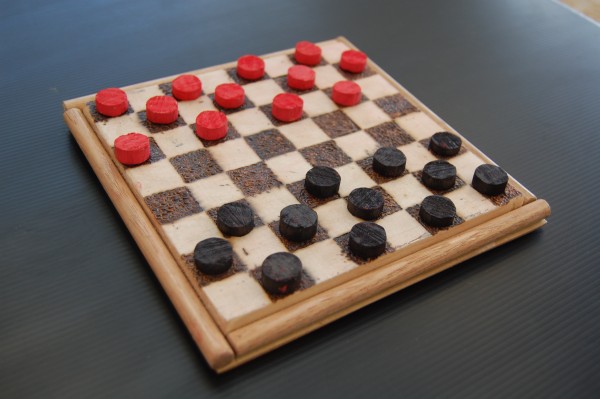 Last year we donated the toys to a primary school in Kenya. This year we have joined the Vinnies Christmas Appeal and the toys will be donated to families with children along with hampers of food and other essentials. The boys really go the extra mile with their work in the knowledge that it will be enjoyed by other children.
---
Sport: 

Rowing – Sunset at the Sheds
Last weekend, the BGS rowing community celebrated its 2016-2017 commencement with their annual Sunset at the Sheds. Held at our city rowing shed location Mercantile Rowing Club, nearly 300 parents, coaches and boys were in attendance.
Our wonderful Boaterie prepared a BBQ supported by the senior rowing crews donating plates of delicious food for everyone to enjoy. The afternoon commenced with the presentation of a cheque for $40,000 – the money raised by the Boaterie in 2015-2016. This was followed by the naming of eight boats in honour of a number of people part of the BGS community including ex- Chairman of the Council, Ian Paroissien and a number of old boys who have served as both rowers and coaches over a considerable length of time.
They included:
1st VIII – Ian Paroissien
10A VIII – Bill Tait
Year 9 Quads – Hayden Johnson, Matthew keen, Robert Holding, Scott Collie
Scull – Greg Jones.
House Rowing is another exciting component of this event with this year, a record number of boys competing in heats and subsequent finals at a range of different levels. Current Year 8 students, part of the Wilson Club, competed in Quads with Hancock winning their final. The Years 9 to 11 rowers who are part of the Skelton and Cooper Club fiercely fought out their final with a close win going to Dixon House.
Thanks go to the Boaterie committee for their outstanding efforts in running the event and all of the BGS rowing family and friends for their support.
---
Middle School notices
Middle School production 2017
We are extremely excited for the upcoming Middle School Production in 2017. The show will be announced very soon and audition details will be released early next year. If you're interested in being involved, please note we will be rehearsing over the April school holidays.  Details to follow on School Stream. 
Looking forward to seeing our BGS boys and Firbank girls shine on stage!
Adrienne Mewett
Middle School Library
What better way to prepare for the Summer holidays than with a few books to read that you know you will enjoy?
Going away? Take books for the trip. Spending summer at the beach? Take books to read while sun tanning. Going north to the snow? Take books to read après skiing.
Here is a list of newly arrived books, so please encourage your son to borrow one or more from our New Books table in the Middle School Library.
Happy reading!
Lisa Tabone
---
Middle School dates for the diary
For updates and events, see School Stream or click here for the online calendar.