School Wide Thursday 1 December 2016
Weekly eNews
School wide
A word from the Headmaster, Ross Featherston
Three cheers for BGS
The past week has seen three diverse members of the BGS community achieve highly.
Firstly, it was a pleasure to witness our Junior School Chaplain Chester Lord being ordained as an Anglican Priest by the Archbishop at St Pauls Cathedral on Saturday morning. Chester joins Fr Tony Poole as our second Ordained Priest on the teaching staff.
Secondly, BGS Old Boy Dylan Alcott (OB 2008) topped off a golden year by winning the Newcombe Medal – Australian tennis's highest honour. Dylan's spirit of generosity towards his old school is highly valued and I am sure we will look to welcome him back sometime next year to speak to the boys again.
Finally, congratulations to Andrew McGrath, our 2016 School Captain, who was chosen as the number one pick in the AFL draft last week. We are proud of Andrew's footballing ability; we're sure he'll be as great a Bomber as he was a Tonner. However, we are even more proud of the leadership, character, humility and respect Andrew demonstrates: he is a fine young man.
Hopefully these three diverse achievements inspire us all a little.
---
BGS captain is the number 1 draft pick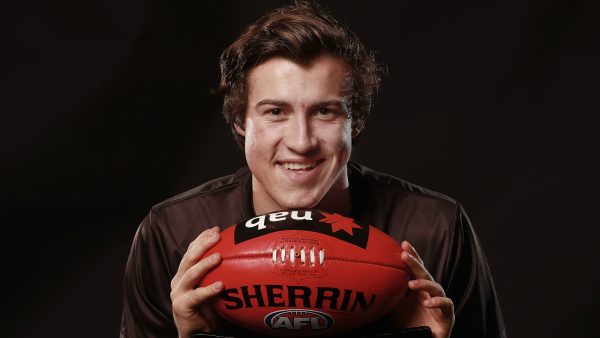 Andrew McGrath's professional AFL career officially started on Friday night, when Essendon made a seriously good call. The BGS community shared a collective sigh of relief and sense of excitement when Andrew was announced as the number 1 AFL draft pick of 2016.
Do yourself a favour and read this great article by our very own Robert Shaw posted on the Essendon website. It captures not only Andrew's amazing athleticism, but also his wonderful strength of character, tenacity, humility, the pride he takes in everything he does, and the respect he commands from everyone at BGS – from the youngest ELC boys right through to the Headmaster.
Whether he's singing in the School choir or helping the 1sts to their third Premiership, Andrew is an outstanding role model and an 'all round' good man. Andrew – you may be a Bomber now but you'll always be a Tonner. And we couldn't be prouder.
---
Dylan Alcott awarded the Newcombe Medal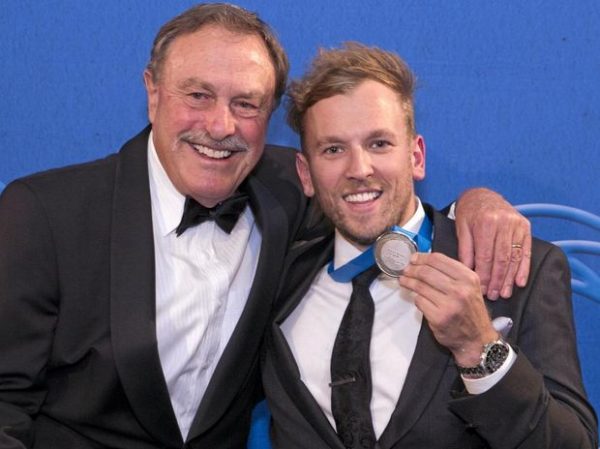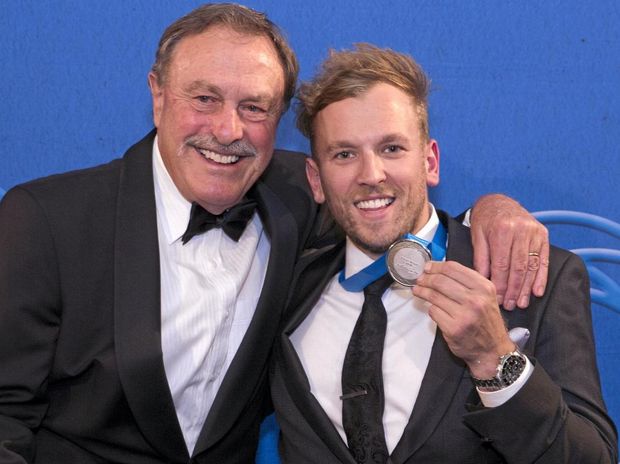 BGS alumnus Dylan Alcott (2008) was last night awarded the Newcombe Medal, Australia's highest individual honour for tennis.
Dylan also shared the Most outstanding athlete with a disability award with his gold medal winning doubles partner, Heath Davidson.
Dylan was inducted into the BGS Hall of Fame in 2011 following his gold medal winning performance in wheelchair basketball at the Beijing Paralympics in 2008 while still a Year 12 student at BGS.
At the London Paralympics in 2012, he won a Silver Medal in wheelchair basketball and at Rio this year won Gold in both the men's quad doubles and singles tennis.
Dylan is arguably the School's most successful sportsman being our only multiple medal winner, our only individual gold medal winner, our only number one in the world at any sport and now Newcombe Medal winner being chosen above able bodied athletes.
Dylan was born with a tumour wrapped around his spine and required surgery to ensure his survival but at the cost of the use of his legs. He came to BGS in 2002 in Year 6 as the recipient of the Comport Scholarship and credits BGS as a major contributor to his attitude to not only not let his disability slow him down but to excel at everything he does despite it.
We're so proud of you Dylan – you're an inspiration.
---
Dan and Sam inspire at BGS Breakfast Bio
Year 11 Open Water swimmer Dan Canta and BGS parent and Old Boy, Sam Paynter, inspired the audience this morning at the BGS Breakfast Bios event with amazing stories about the challenges of conquering the English Channel.
This was the first time a student has been the featured presenter – and after Dan doing such a great job, it is likely we will feature another student in the future.  
---
Bethlehem in Brighton event
Bethlehem in Brighton brings the spirit of Christmas to life on Saturday 3 December from 10am to 1pm in the grounds of St Andrew's Church.
Entry is free so come along to this family-friendly event and enjoy:
interactive nativity
live music
animal farm
nativity photos
cake stall
craft activities
sausage sizzle.
Bethlehem in Brighton is presented by the combined churches of Brighton.
---
Very Merry Christmas Market: 8 December
Join us for Christmas decorations, drinks and delights in an open house meets Christmas Market presented by the Robert Connor Dawes Foundation.
Thursday 8 December: 9am to 9pm.
39 Royal Ave, Sandringham.
Entry by gold coin donation.
Proceeds go towards the RCD Foundation's brain matters projects in the areas of research, care and development. See www.rcdfoundation.org/xmas for more information or click here to view the flyer.