School Wide Thursday 21 July 2016
Weekly eNews
School wide
A word from the Headmaster, Ross Featherston
This has been an extremely difficult time for everyone in the BGS community. Of course, the welfare of everyone involved in the week's events is of utmost importance. I share your hurt and sadness. However, my pride in our School, and the people in it, is undiminished. During this difficult time, I am buoyed by the great work being undertaken by caring people at BGS – people who, like me, are proud to call themselves part of the BGS community.
---
BGS School Stream app

now live
Action required: BGS has changed the way it communicates with parents.
Don't forget to download our new communication tool, School Stream, if you haven't already done so. As a consequence of your feedback in parent surveys, we have undertaken an overhaul of how best to communicate with you about the day-to-day operational issues involving your son. From the start of Term 3, BGS will be using the School Stream app to communicate with you about day-to-day operations. 
Click here to find out more about School Stream at BGS.
---
2016 Australian of the Year to address BGS parents
As part of our Understanding Boys series of expert guest speakers discussing topics related to raising boys, we are privileged to welcome Lieutenant General David Morrison, 2016 Australian of the Year,  will who discuss gender equality, diversity and inclusion on Tuesday 23 August from 7:30pm to 8:45pm.  You may well remember Lt. Gen. Morrison who soared to international prominence when his recorded speech ordering misbehaving troops to 'get out' if they couldn't accept women as equals, went viral.
Don't miss this hard hitting, straight talking presentation. 
As always this presentation is free but places are sure to fill up fast, so click below for further information and to book your seats. 
---
BGS Breakfast Bio: Olympian Matt Welsh
How you can become a 'life athlete'
Join Matt Welsh OAM for breakfast on Friday 5 August at 7am.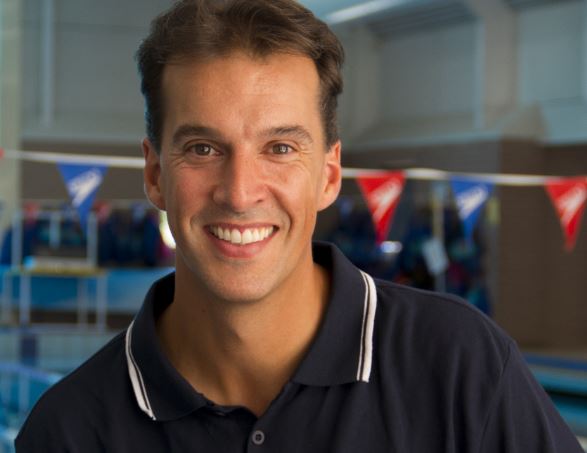 Get in the spirit of the Olympics, and find out how you can take charge of your biggest asset – your health – to make the most of every moment. 
Matt burst onto the swimming world stage at the Sydney 2000 Olympics and came home with not one but three Olympic medals. Since retiring, Matt's passion for health and wellbeing has expanded beyond the pool.
Don't miss this opportunity to find out how you too can become a 'life athlete'. 
Phone: 8591 2271 
Email: Monique Darkin at mdarkin@brightongrammar.vic.edu.au
Web: www.trybooking.com/201696
---
Student achievements: music 
Congratulations to Robert Tongs (Year 11) who was recently passed his Associate Diploma (AMusA) examination on the viola – a fantastic achievement.
We would also like to acknowledge and congratulate a number of other BGS music students who have recently prepared and undertaken AMEB examinations: Hamish Andersen, Harrison Kirkham, Mitchell Kuzilny, Jackson Pantelopolous, Curtis Wilson, Oscar Zhu.