School Wide Thursday 27 October 2016
Weekly eNews
School wide
A word from the Headmaster, Ross Featherston
The joys of being a boy
Lately I have seen a number of things that remind me of the joys of boyhood; something that can easily be forgotten when the woes of the world threaten to overwhelm.
The energy and enthusiasm of the Prep boys as they prepared to visit the zoo on Monday was infectious. Indeed, when I asked the Prep Kurrajong boys whether I could go with them, the response was a resounding "yes!" (sadly, I had other business to attend to). I witnessed the same zest when the Year 9 boys headed off on their final week of Sea Change. This week, Year 9 boys are scattered across the state and in the city, many involved in community service activities. And finally, last week, seeing the smiles on the faces of the 76 Year 8 boys as their shared lunch with their mothers (and some activities led by Dr Arne Rubinstein) was something special.
As a school that's all about our boys, it's moments like these that remind me of our raison d'etre.
Finally, a note of congratulations to all staff, parents and boys involved in last weekend's Relay for Life. The weather was incredibly challenging, but together our Junior and Middle School teams have raised over $20,000. An outstanding effort for a great cause.
Enjoy the long weekend.
---
BGS Breakfast Bio: The Swim Kid
For the first time in BGS history, a BGS boy will speak at our Breakfast Bio on 1 December from 7am to 9am.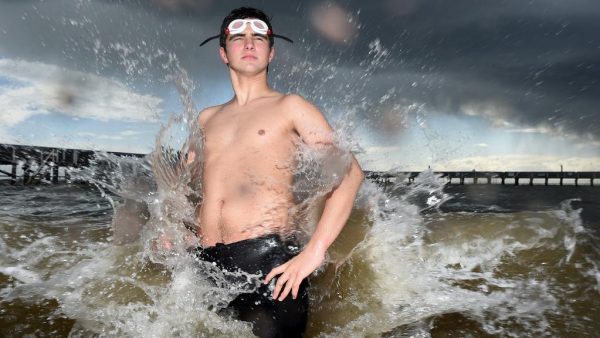 BGS's very own 'swim kid' Dan Canta (Year 11) is making waves around the world. Dan is the youngest male ever (and only the 140th person in history) to swim the Triple Crown of open ocean swimming – the English Channel, the Catalina Channel, and the Manhattan Marathon. He's also the subject of a new documentary, The Swim Kid. Not bad for a 17-year-old!
But what inspires and motivates this young man to tackle such feats? What can we learn from Dan's focus and drive? In a first for BGS, one of our current students will feature at our breakfast, and leave you in awe. Don't miss it! Book your tickets by clicking here. 
---
Open Garden event to support Will Murray
On Saturday 19 and Sunday 20 November 2016, BGS family the Kuleszas will open their garden, St. Mervyns, at 3-5 Black Street, Brighton to the general public via Open Gardens Victoria. 
Entry price is $8 (children U18 free), and the Kulesza family will donate their full share of the proceeds to the Will Murray Trust.
Designed by Andrew Stark, St. Mervyns is a beautifully maintained formal garden with highly stylised plantings of buxus, laurel, magnolias, gardenias, jasmine and ornamental pears. Andrew Stark will be in the garden all weekend.
To find out more about St. Mervyns, visit the Open Gardens Victoria website by clicking here.